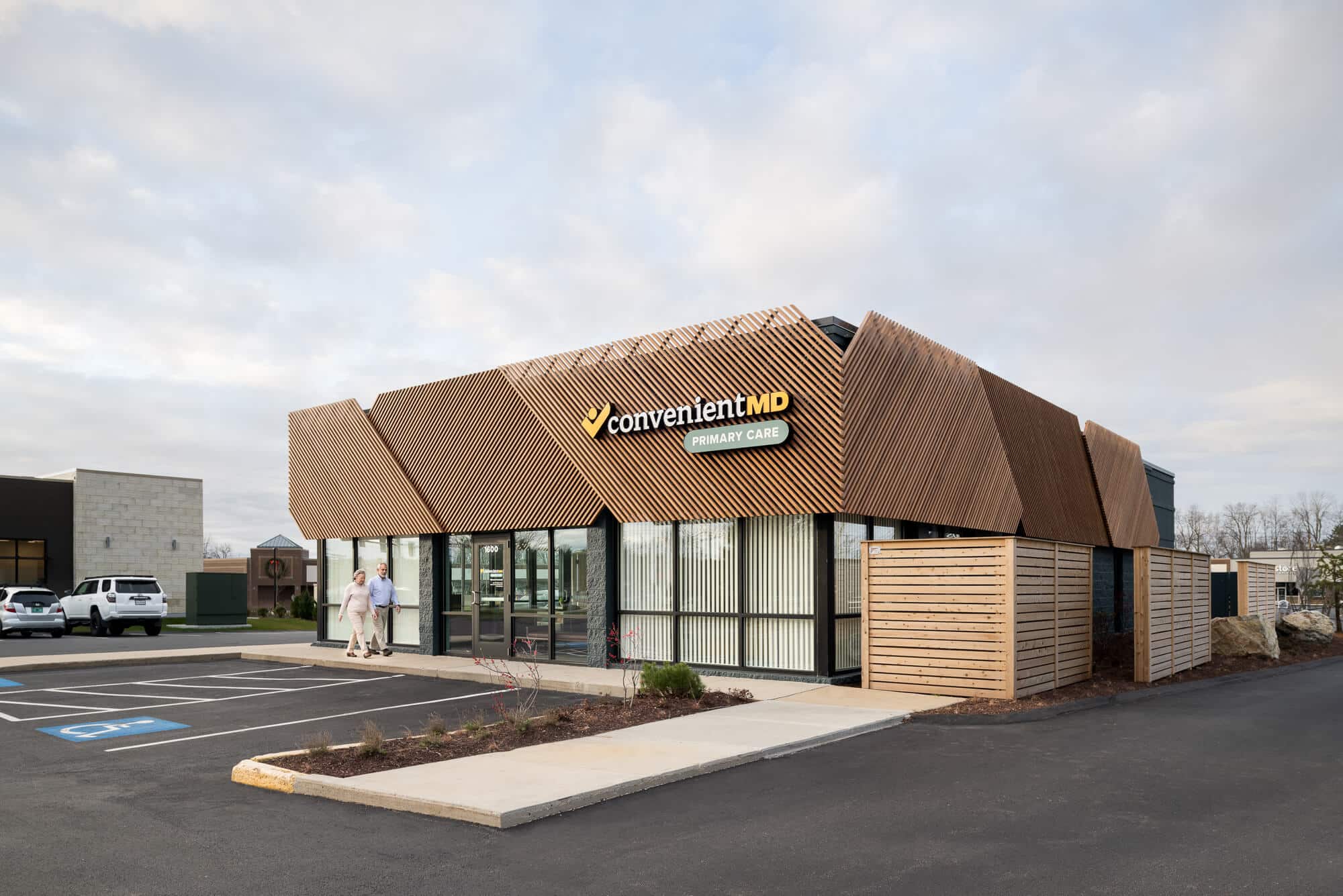 ConvenientMD
Portsmouth, NH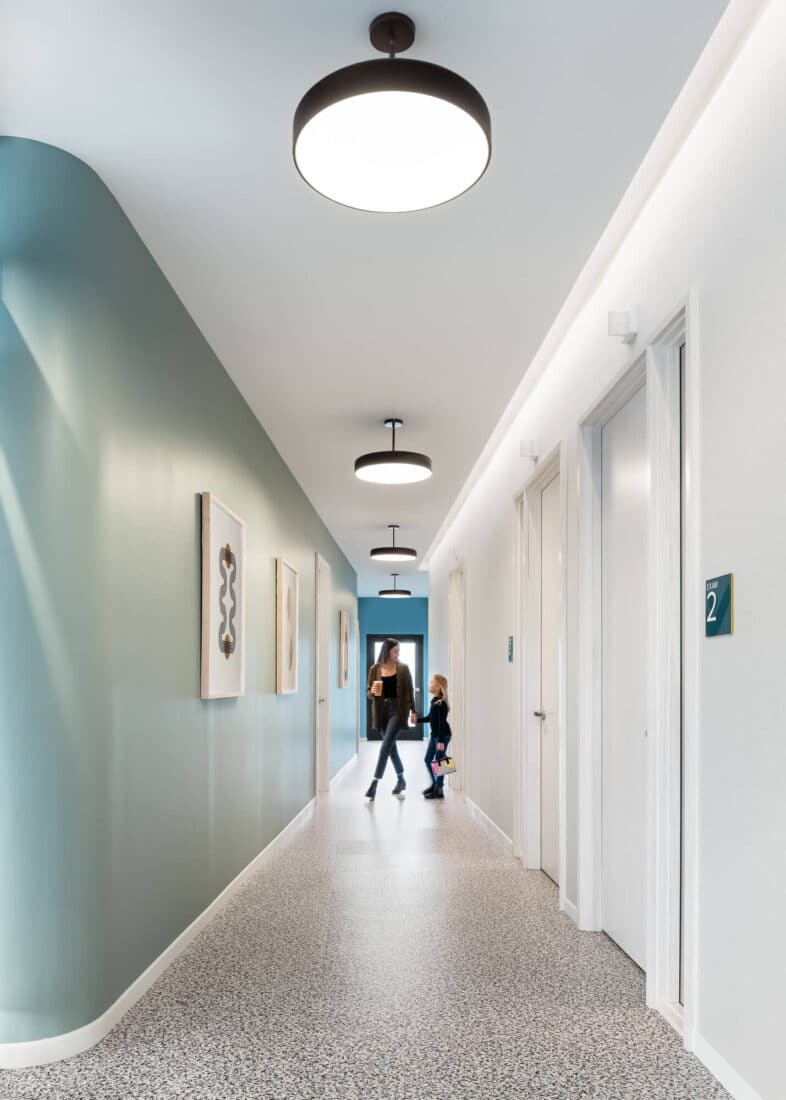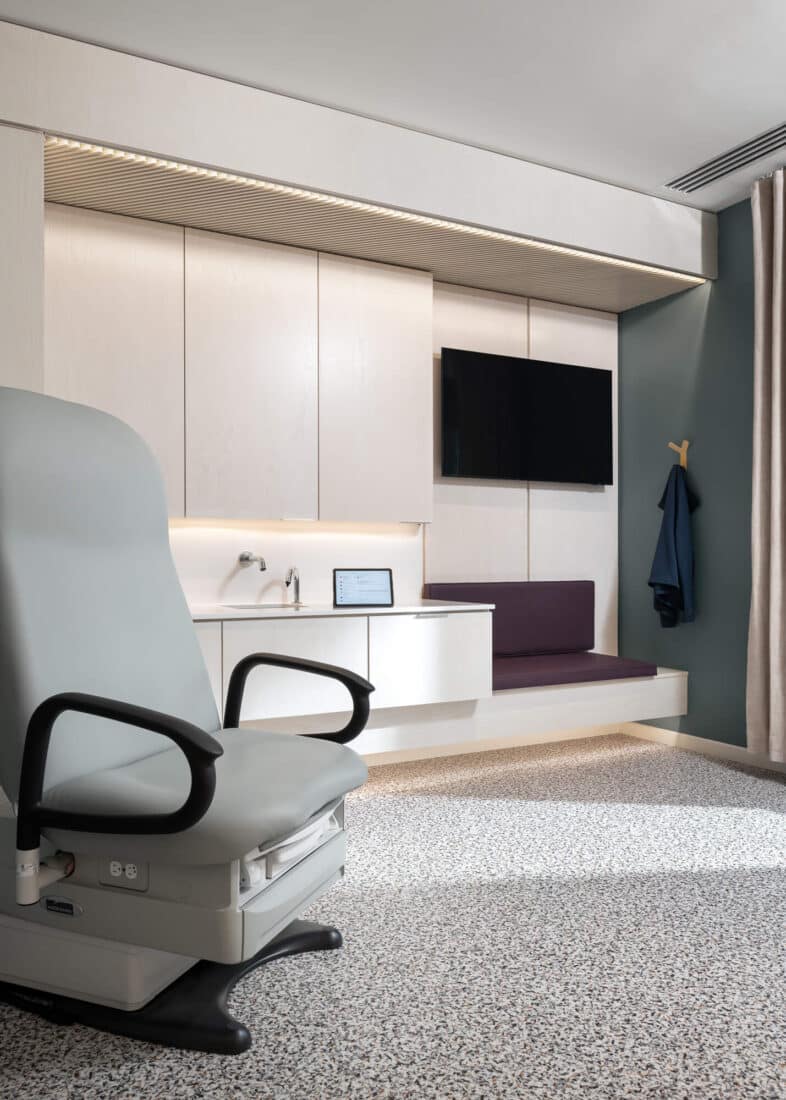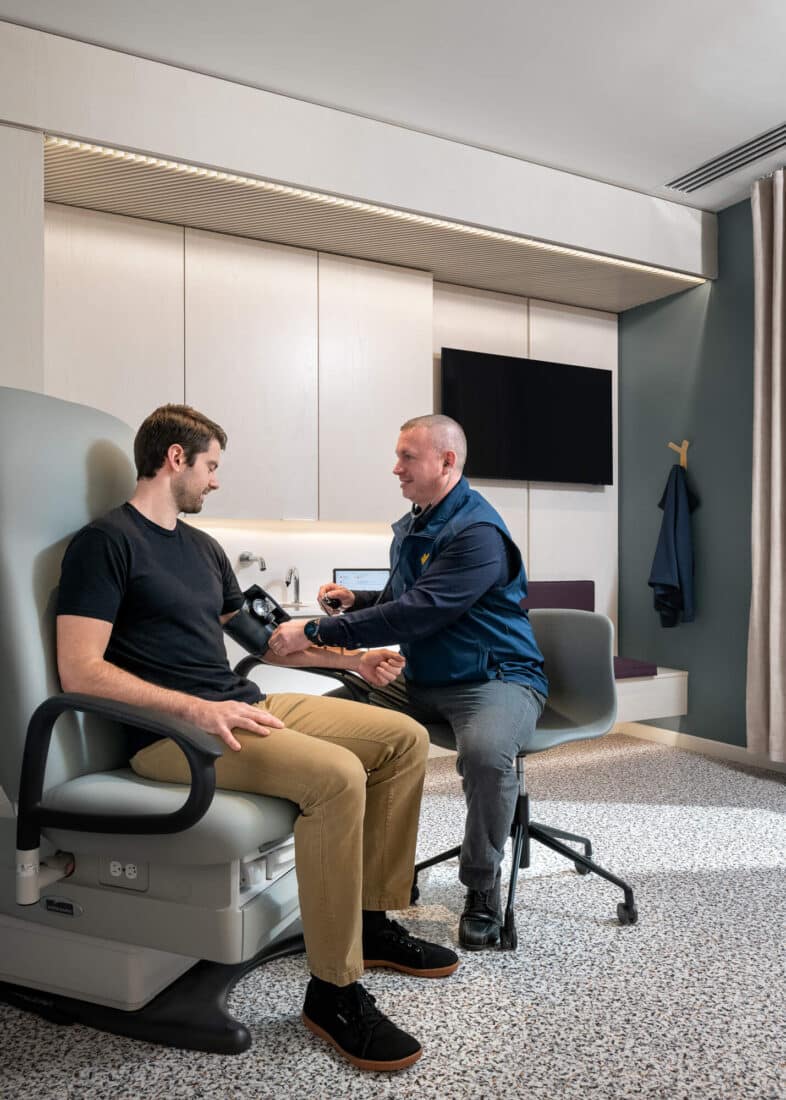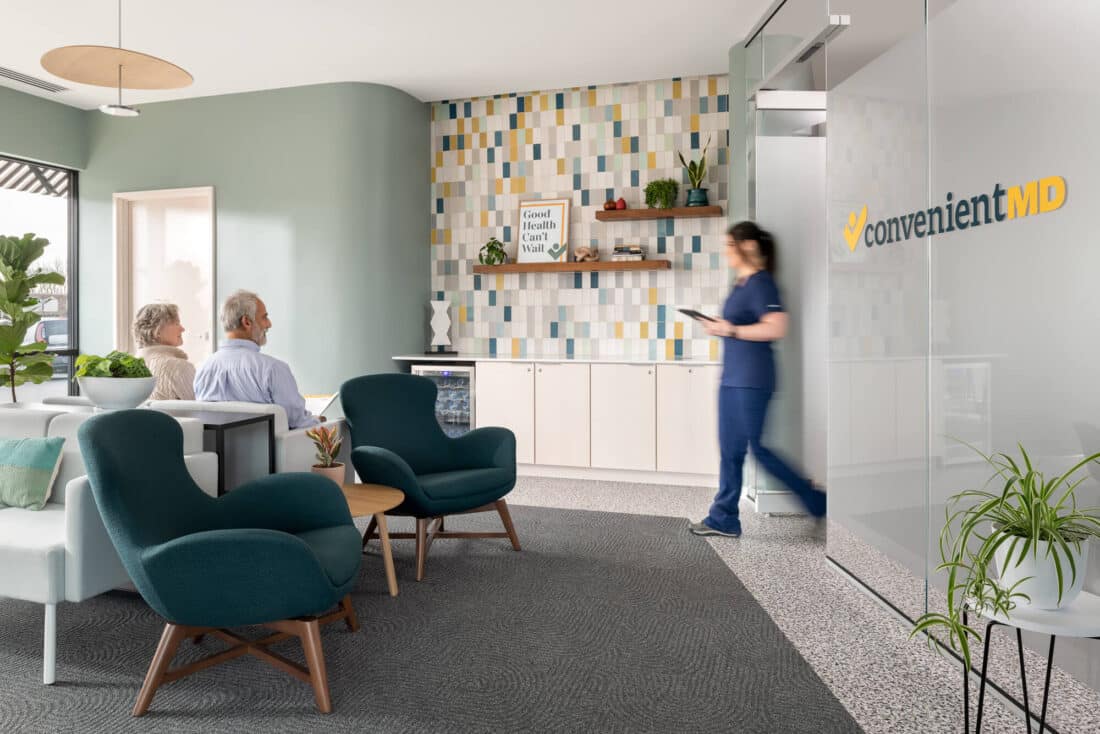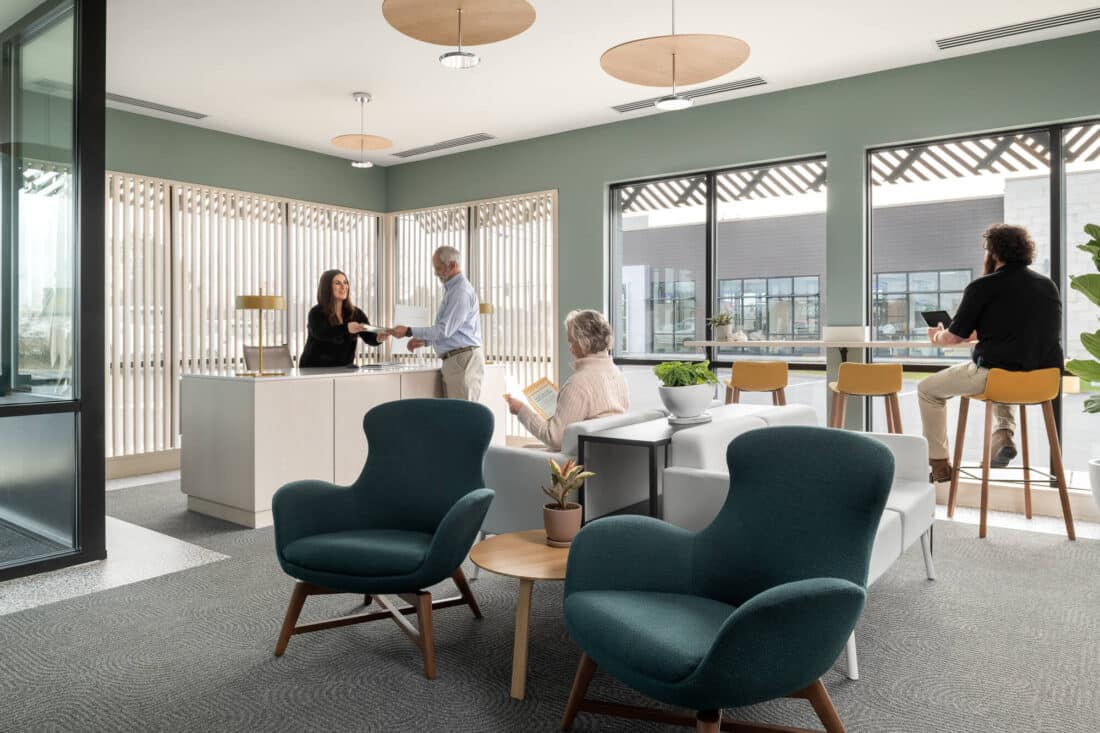 Design Team
Patrick Boothe, Woodhull – Architecture
Jenny Dillon, Woodhull – Architecture
Thomas Jonak, Woodhull – Architecture
Stacey Woodworth, Woodhull – Architecture/Interiors
Soren Deniord Design Studio – Landscape Design
Structural Integrity – Structural Engineering
Design Day Engineers – Mechanical/Plumbing Engineering
Kelsey Weiss – Design Director CMD
John Aldridge – Creative Director CMD
Build Team
Coastal Construction – General Contractor
Millwork Team
Dover Cabinet Industries
Location
Portsmouth, NH
A new challenge
Fresh perspectives were the driving force behind the ConvenientMD project. We drew inspiration from the typical pain points encountered by patients and devised solutions to create an inviting atmosphere.
Visual control
Abundant windows harness natural light, ensuring patients feel orientated within the building at all times. This sense of control over their surroundings promotes a feeling of calm as patients transition from the bright waiting room to the spacious examination rooms.
Balancing form and function
Healthcare facilities along the East Coast tend to prioritize functionality over aesthetics, resulting in sterile and impersonal interiors. We challenged the standard by striking a balance between both function and tranquility. By incorporating soft textures, plants, natural White Ash wood, and pops of color, the space is infused with tactile warmth and serenity.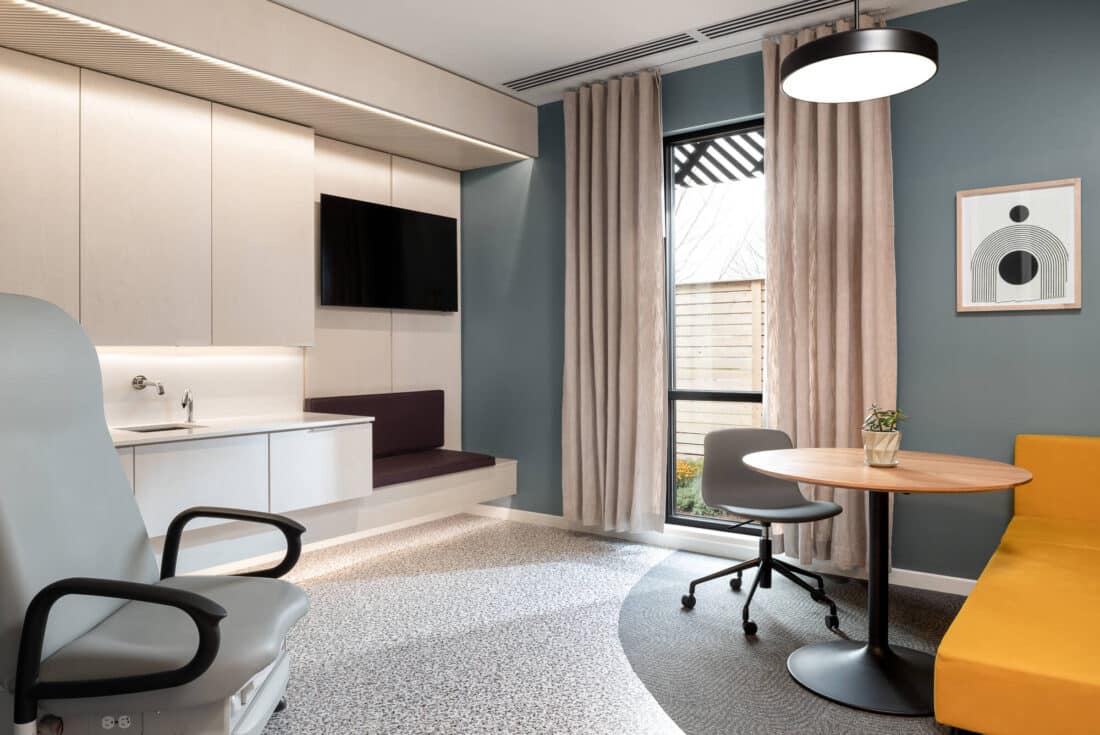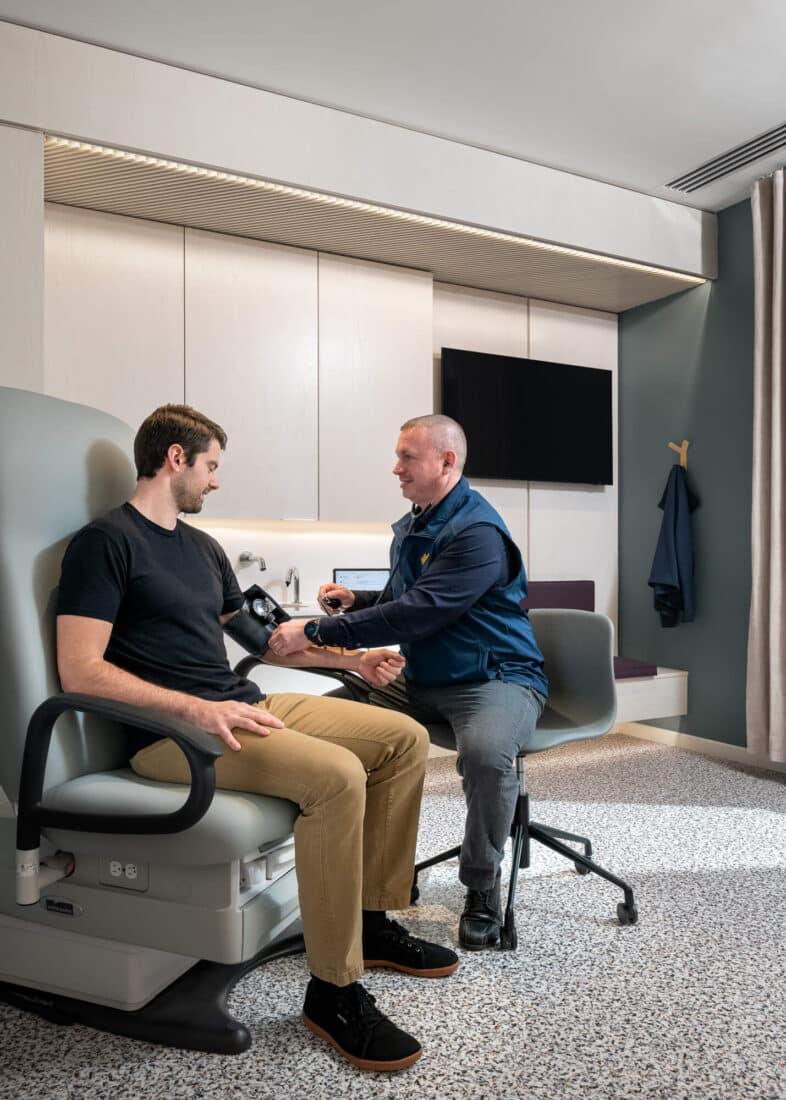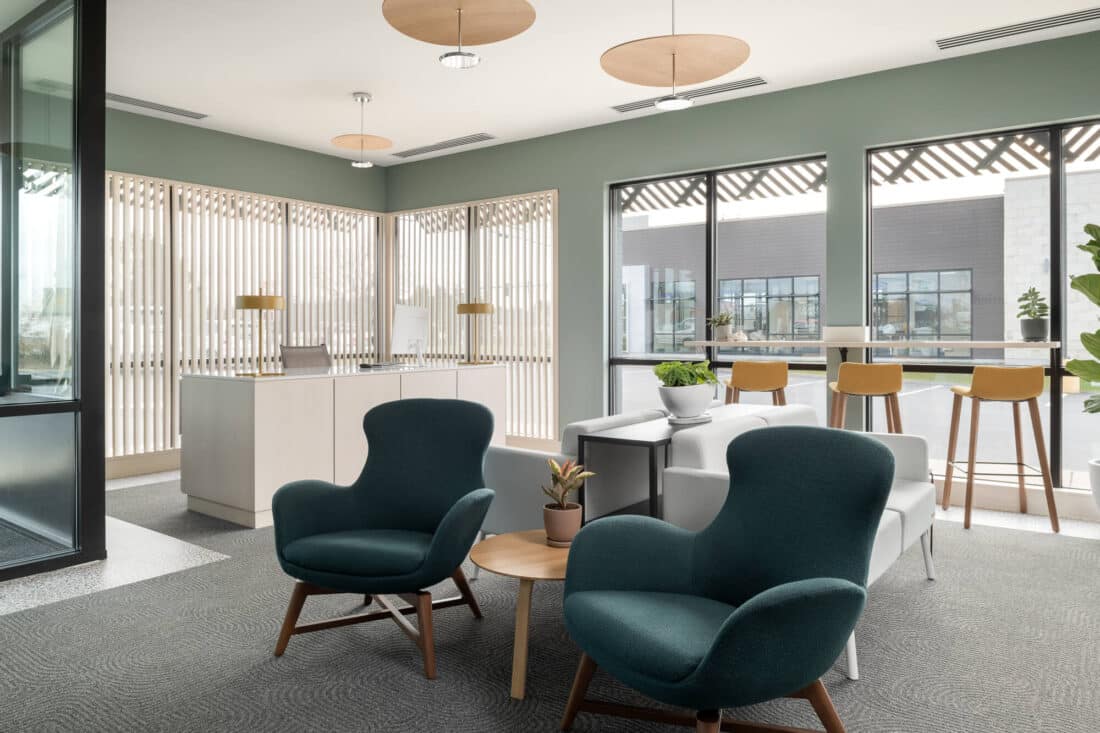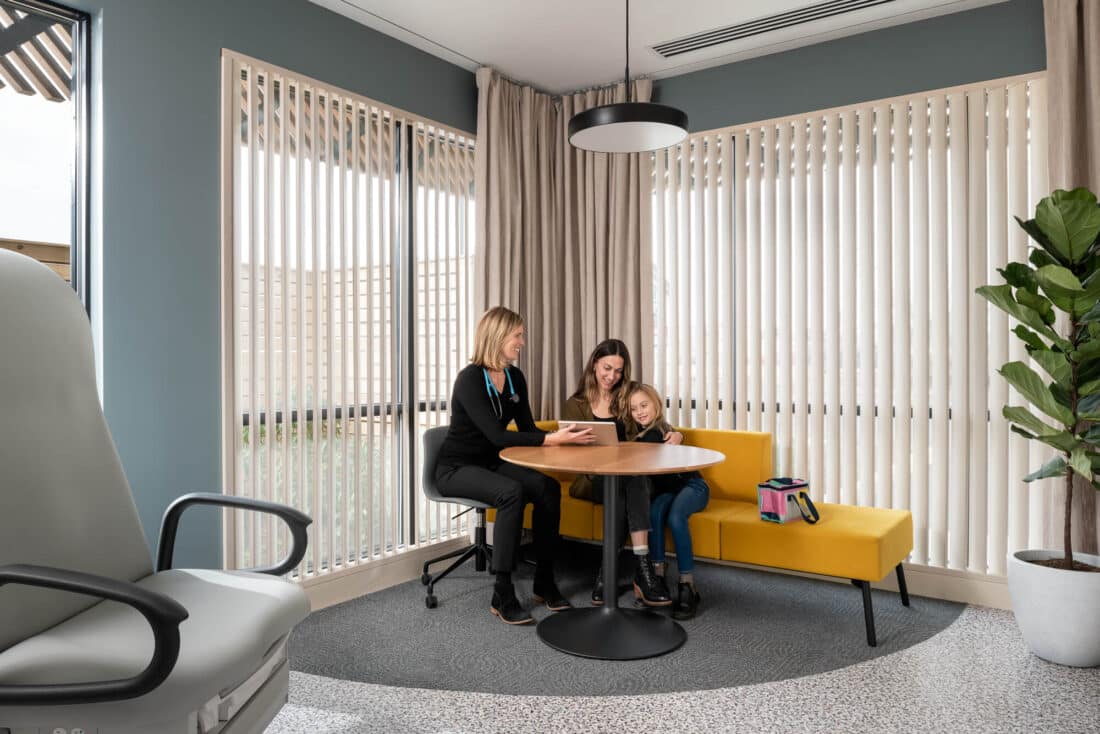 Ready to start?
Every project begins with a conversation.