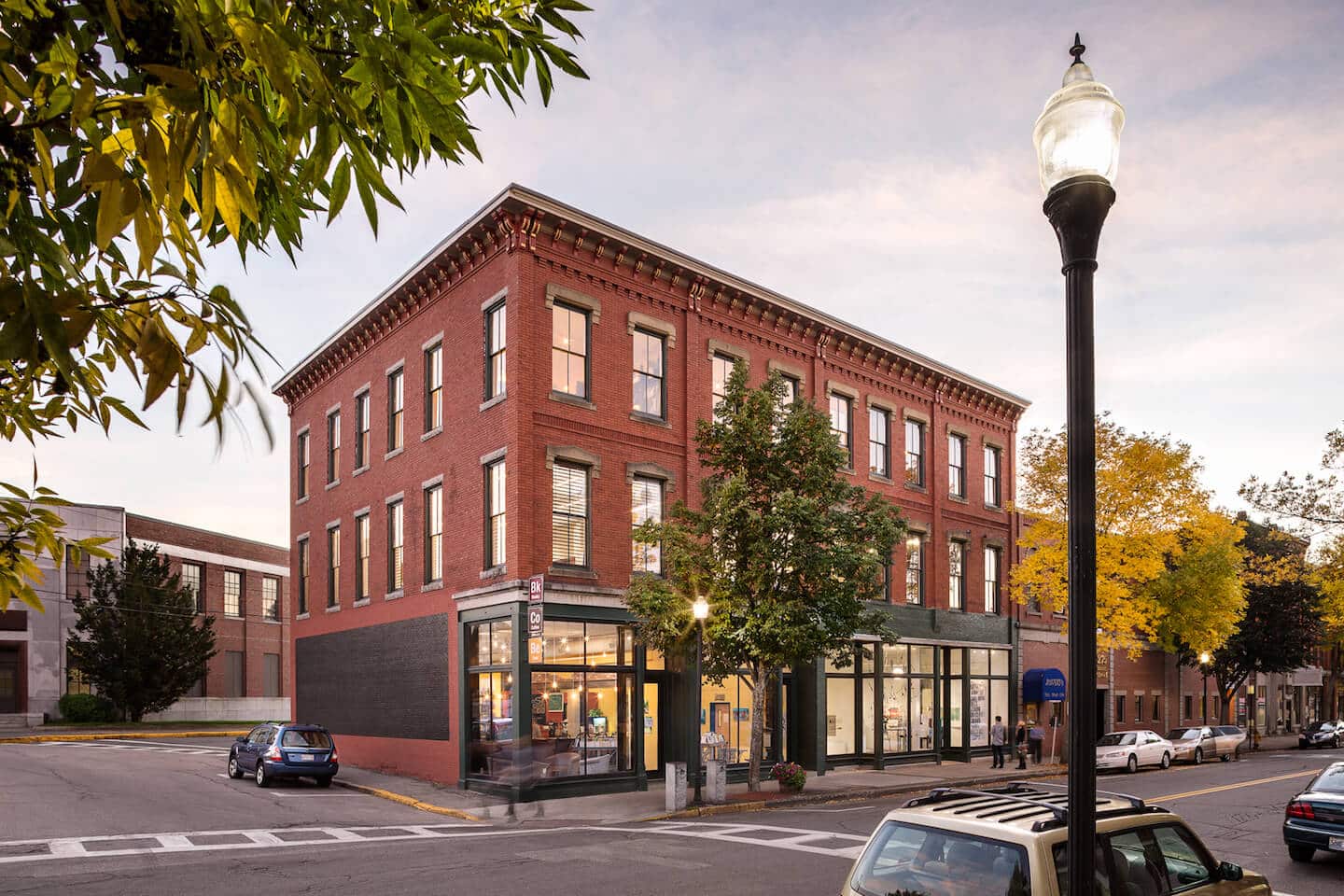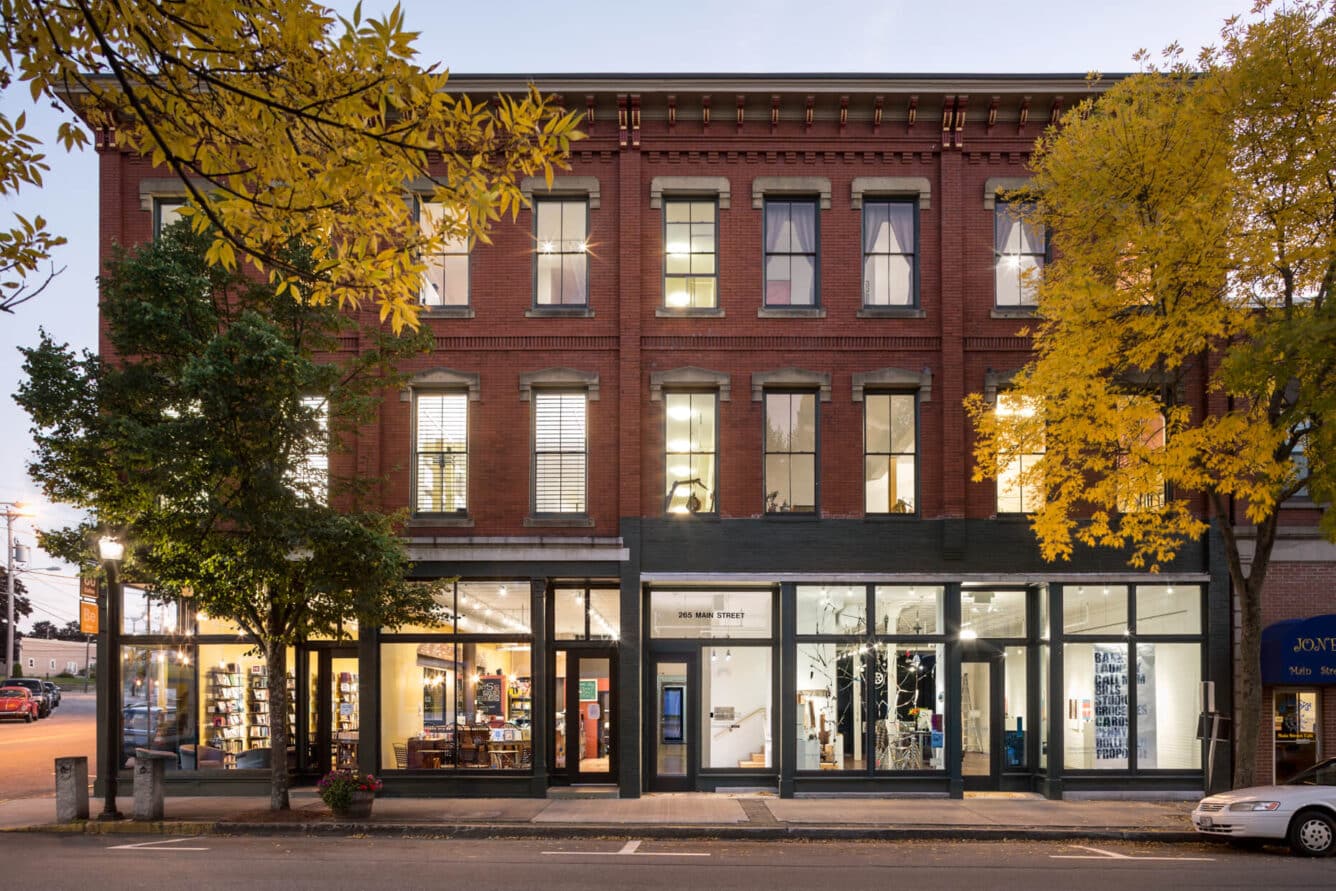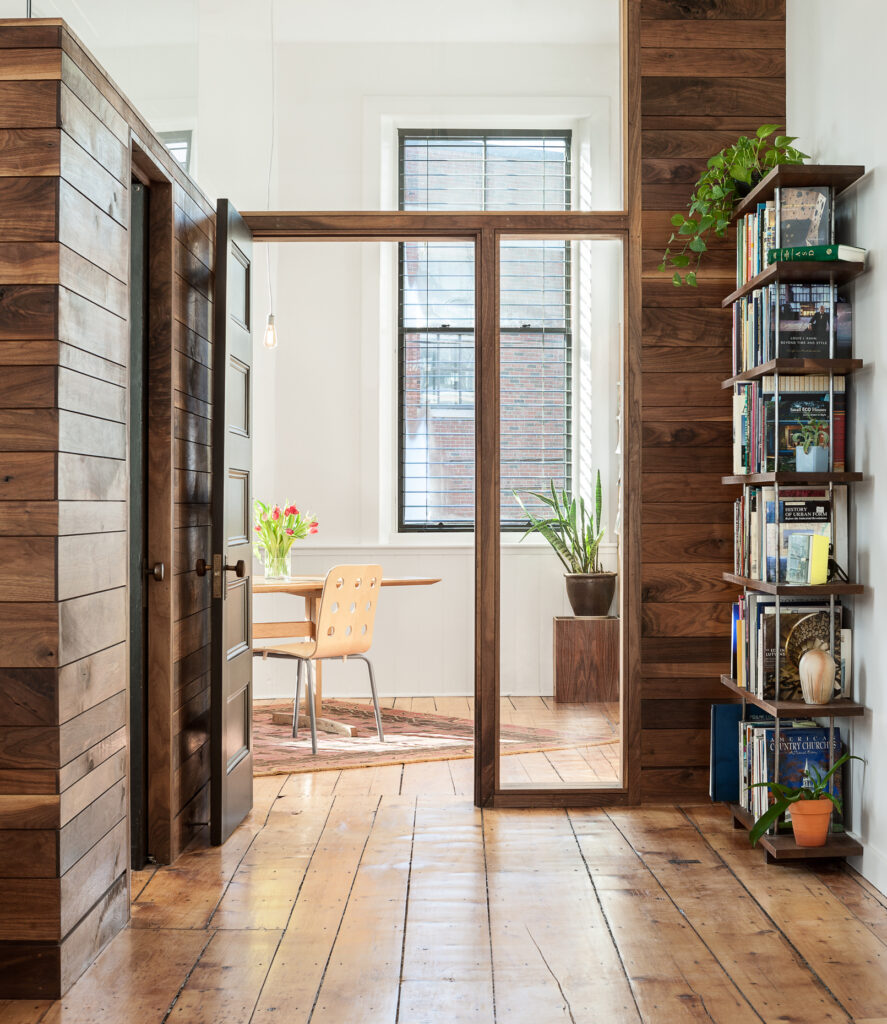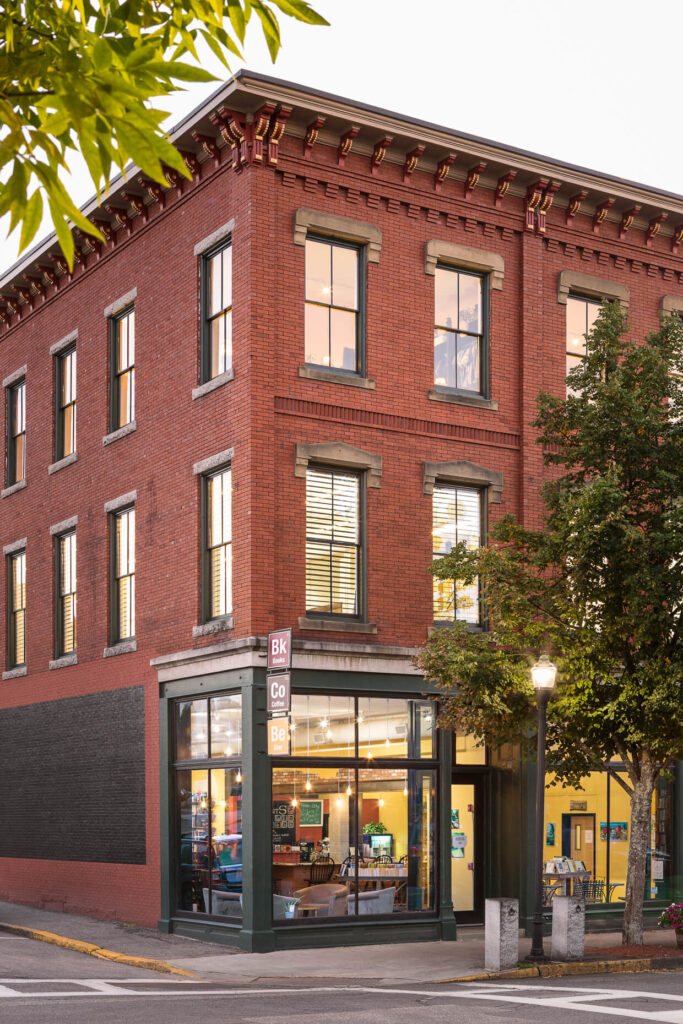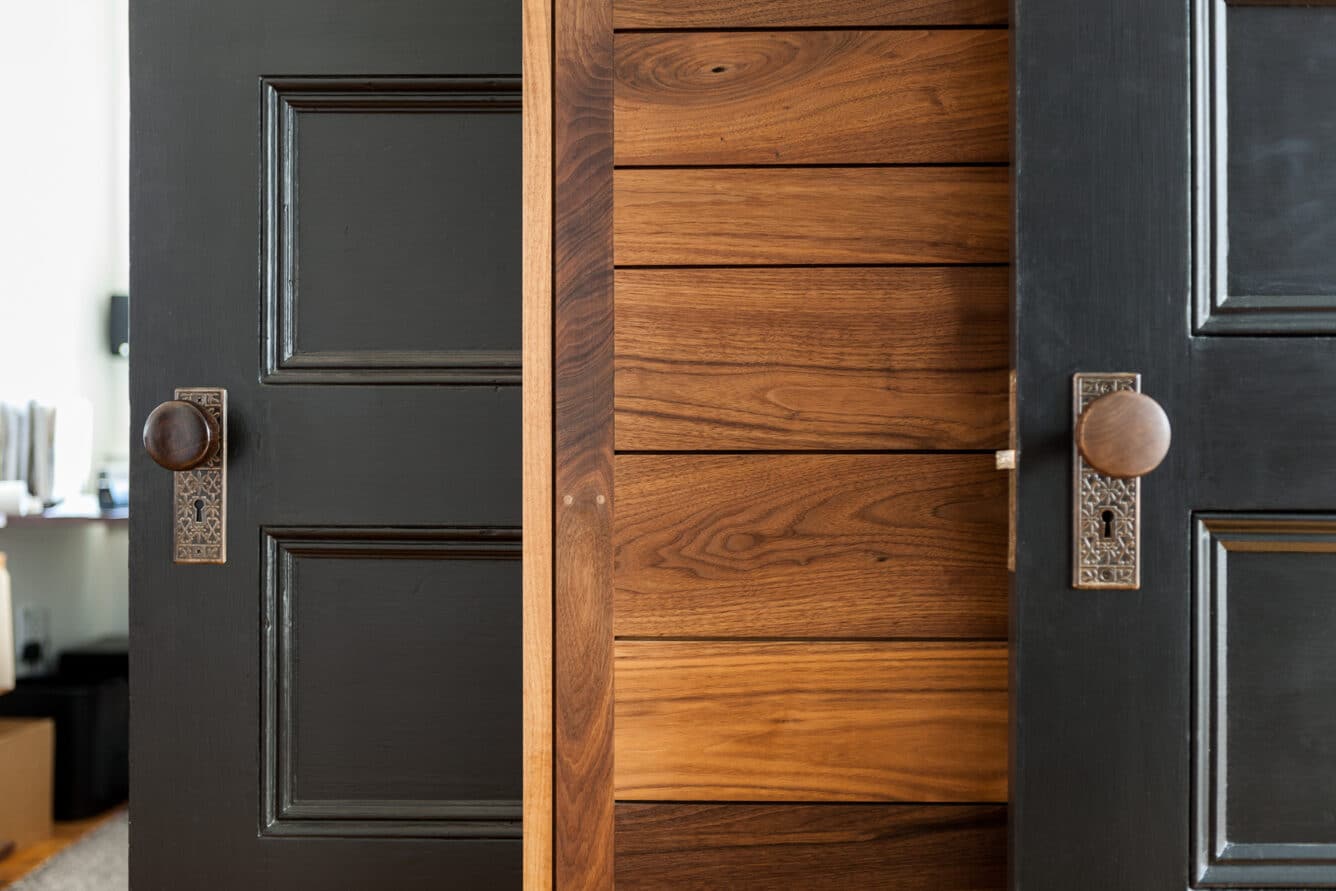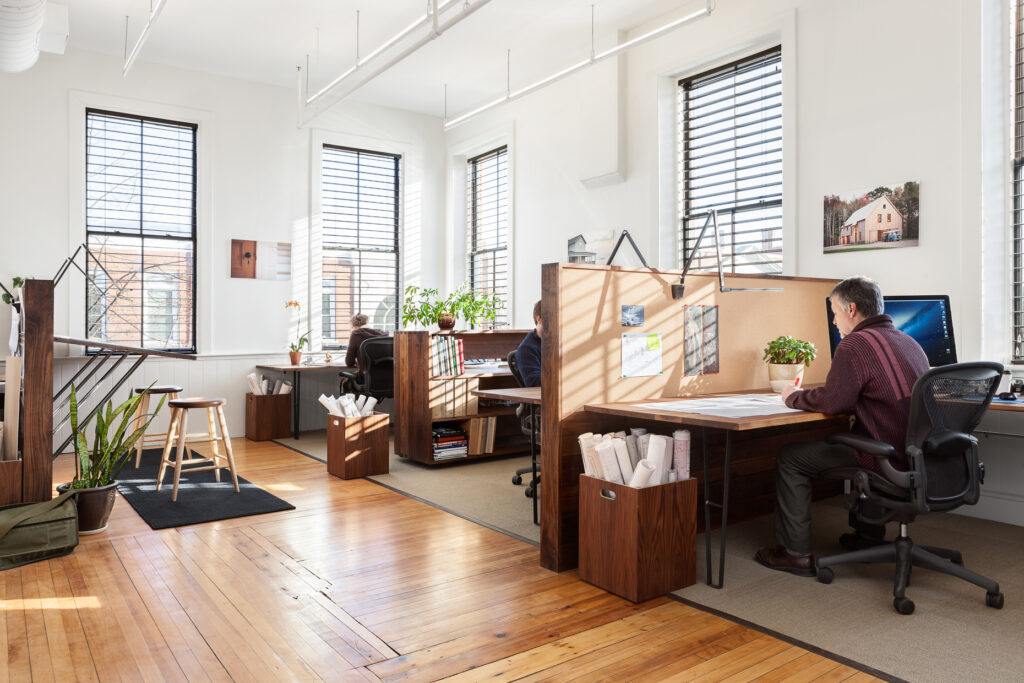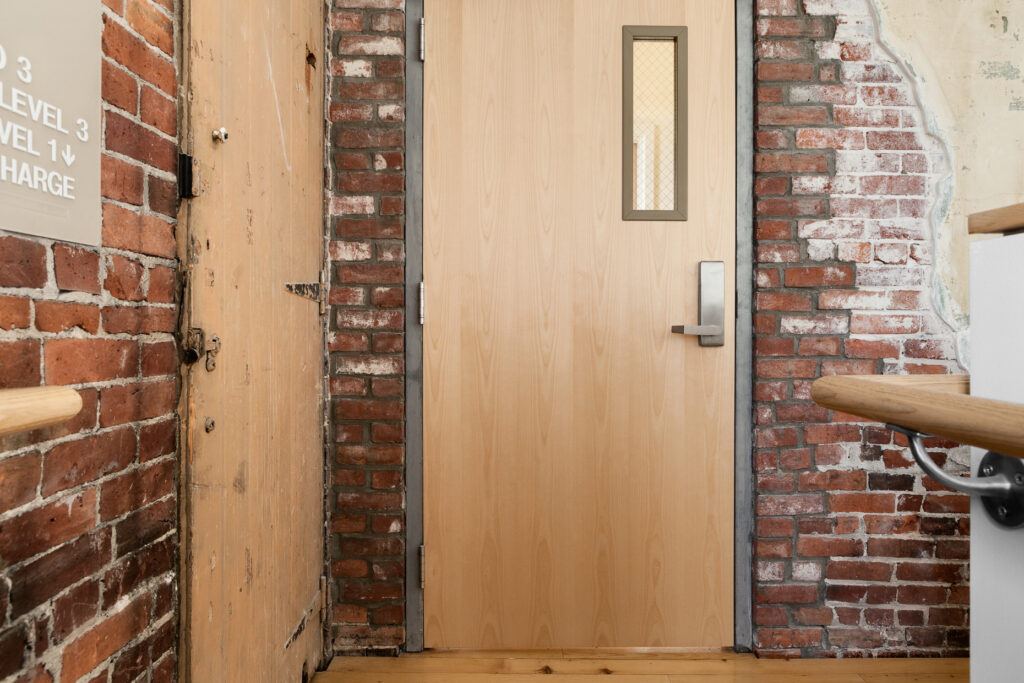 Design Team
Woodhull: Caleb Johnson, Catherine Sumislaski
Build Team
Woodhull, The Gray Barn
Photography
Trent Bell
Services
Finding purpose again.
The building at 265 Main Street was vacant for decades before the owners had the vision to return the space to its original purpose – a mixed-use building with commercial retail space, artist studios, office spaces, and apartments. Historic tax credits helped enable the remodel when many lenders were skeptical that Biddeford could support the new development.
Generations juxtaposed.
Contemporary additions were welcomed, while hints of the past revealed themselves in preserved details. Old brick was left exposed with generations of multi-colored paint, now juxtaposed against the clean white plaster. Original windows were kept, and old beams were milled and repurposed as custom cabinets in the apartments – a striking balance of past and present.
A lasting legacy.
In just two years, what was once a forgotten building became a vibrant, profitable location for the town, receiving statewide attention. 265 Main Street defied expectations and now houses a collection of businesses, art studios, and high-end apartments.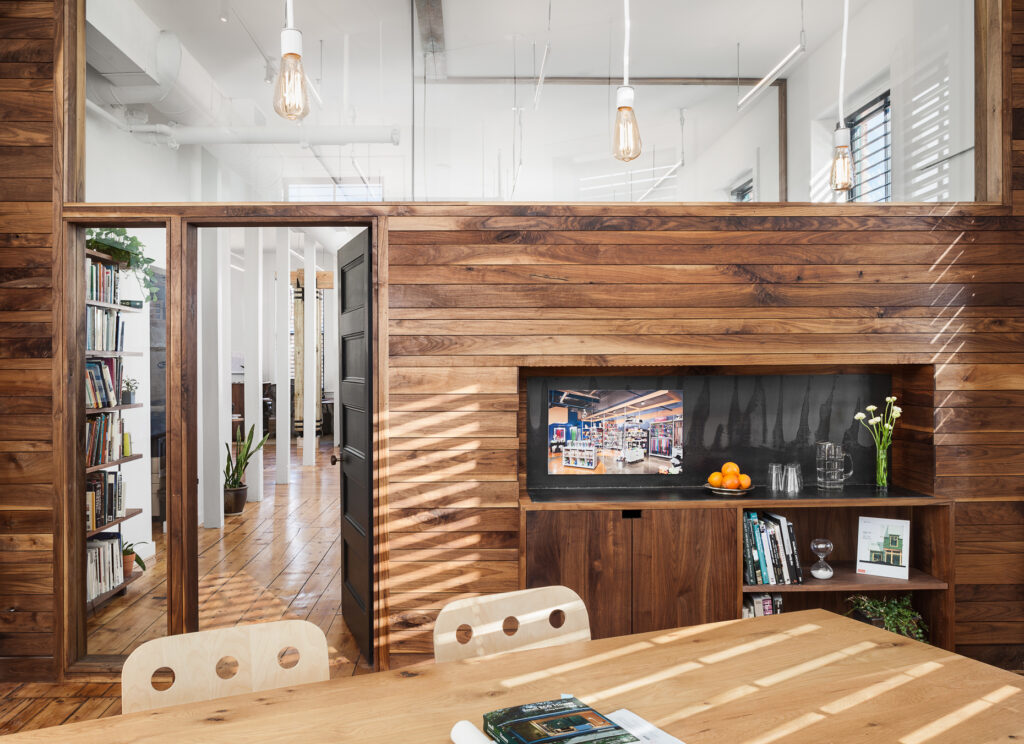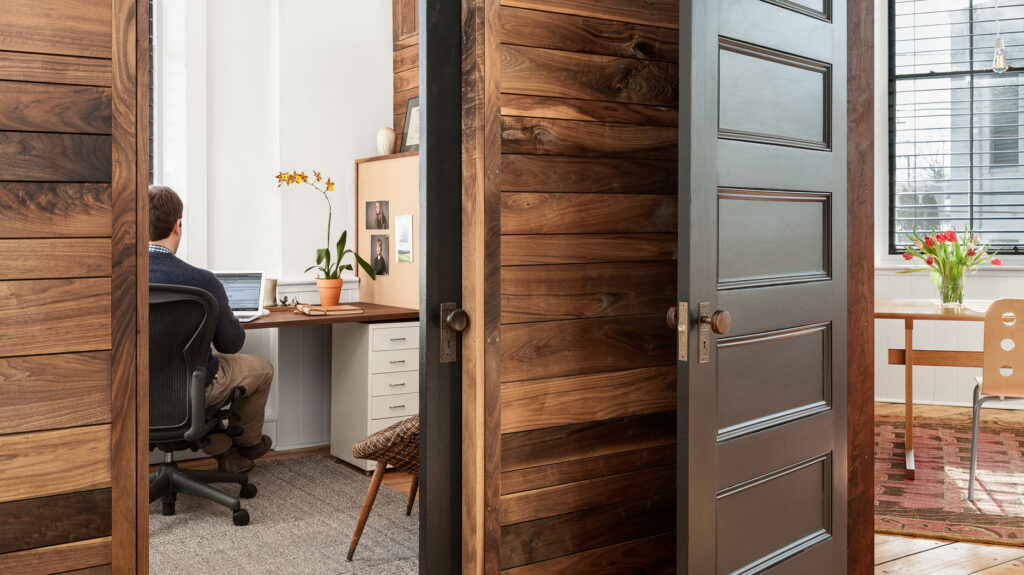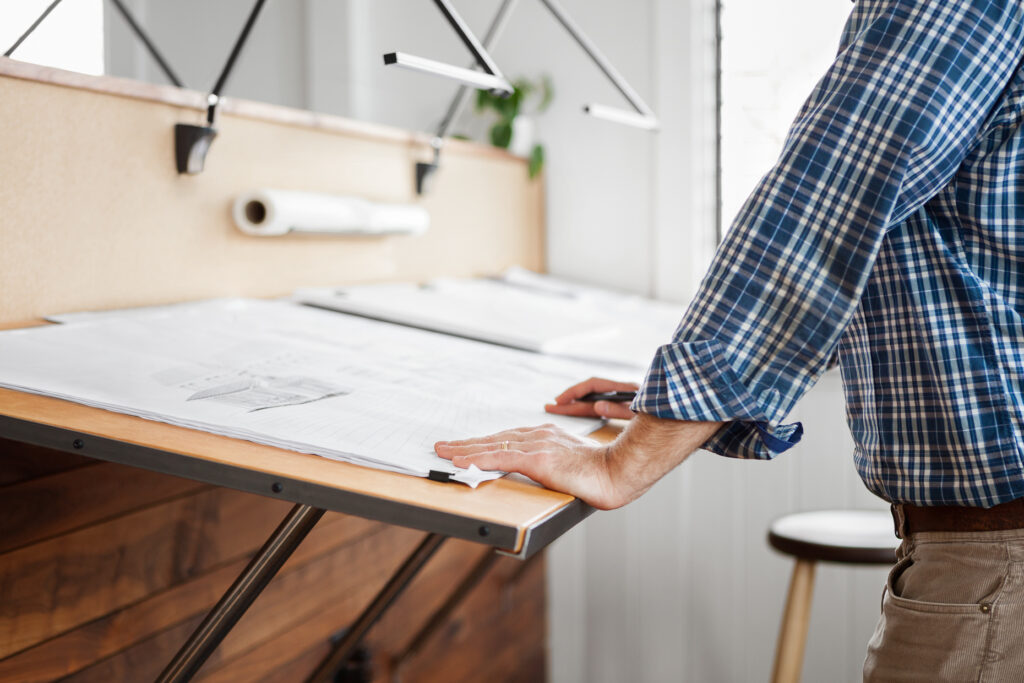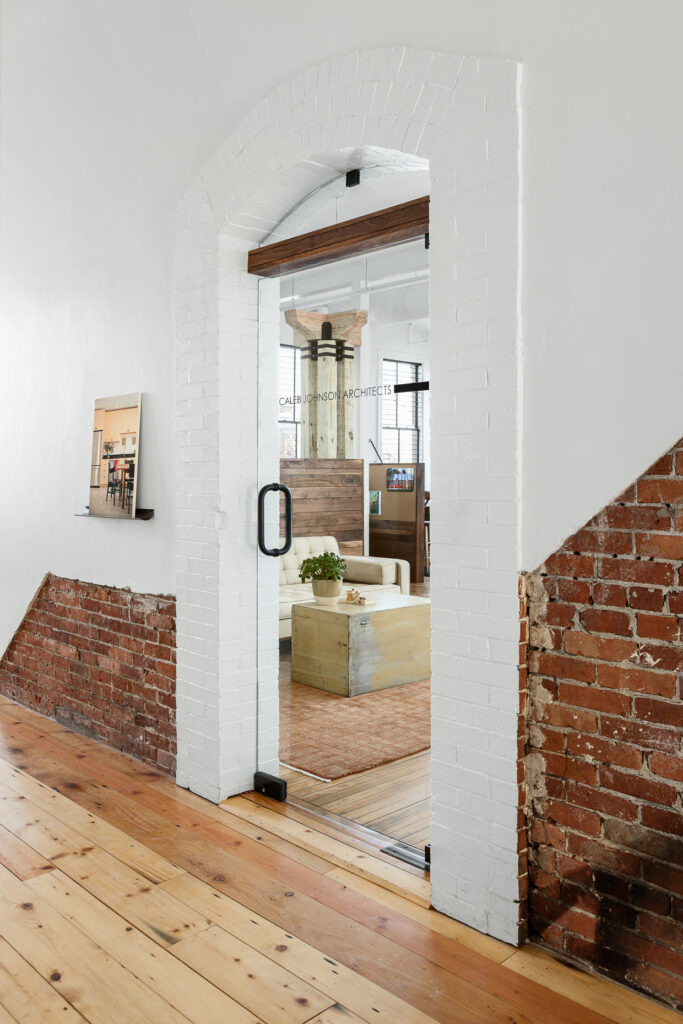 Ready to start?
Every project begins with a conversation.