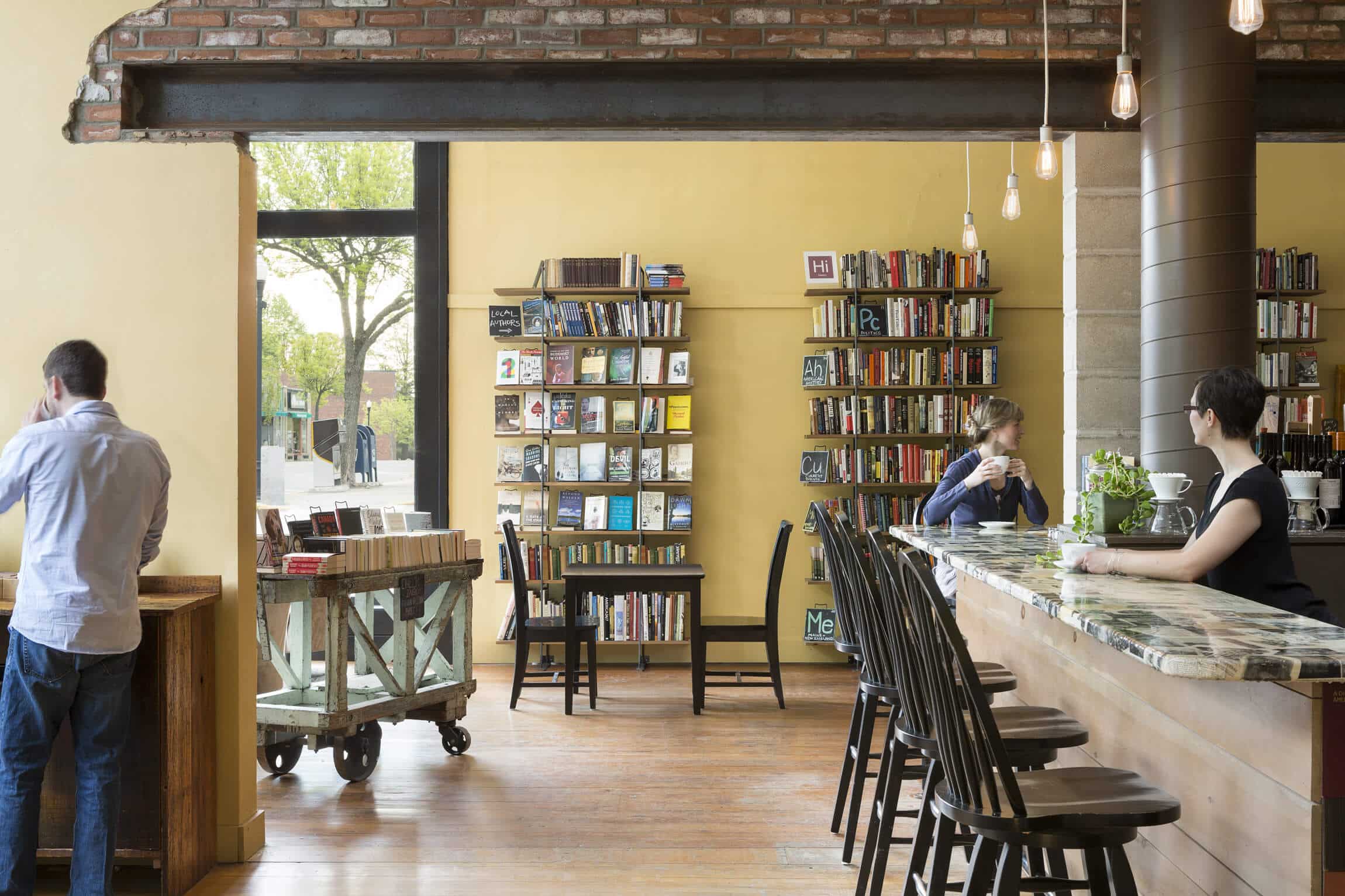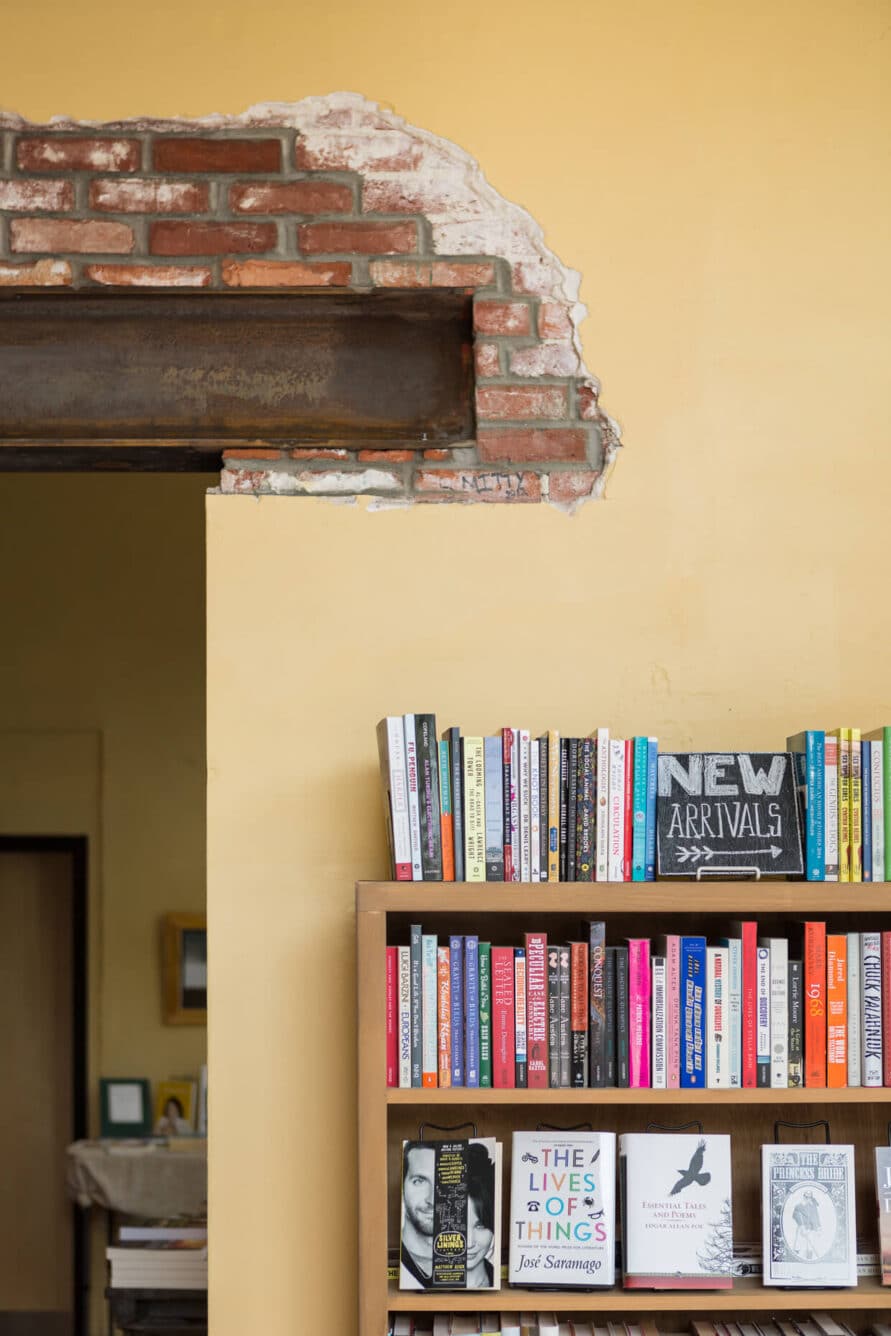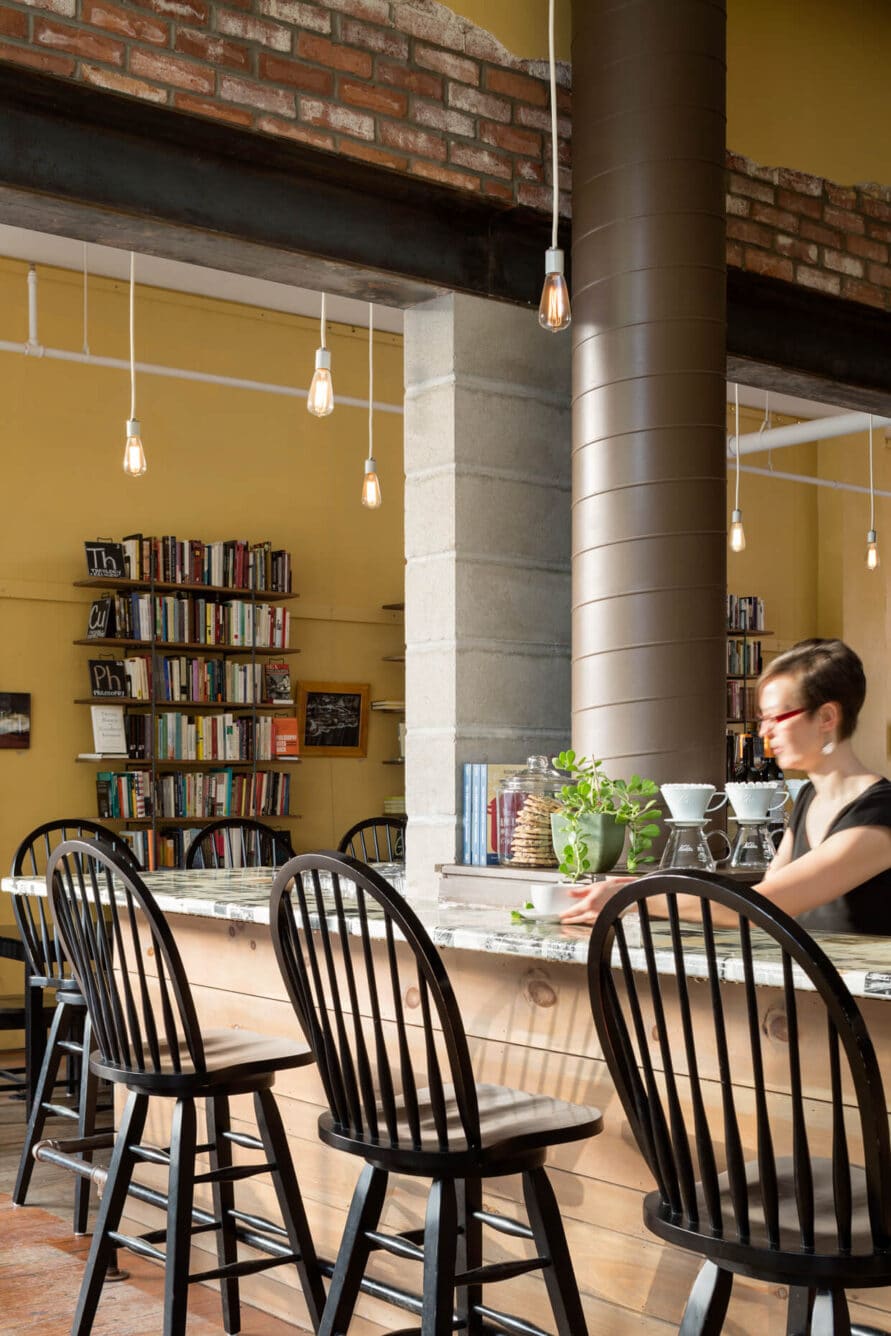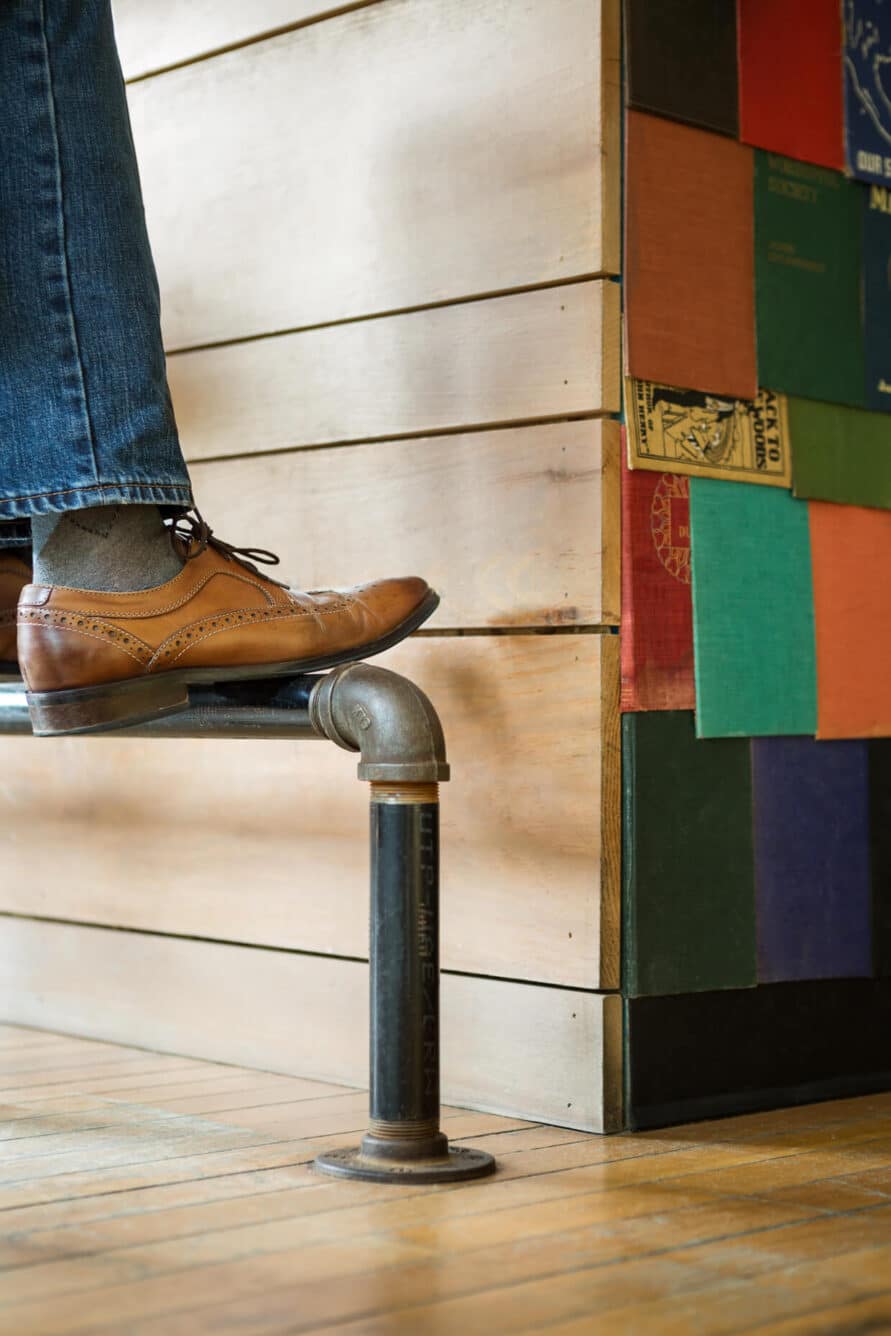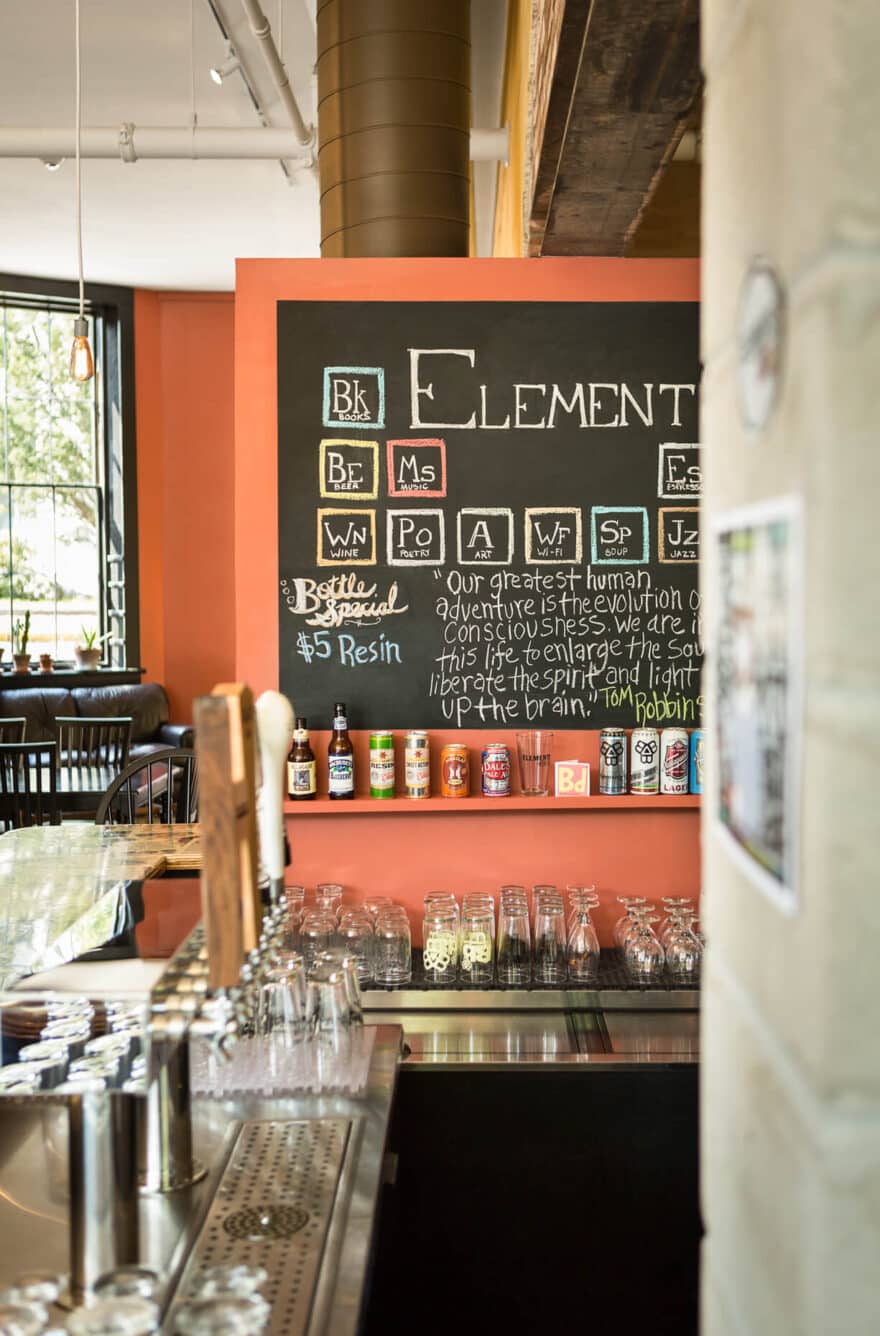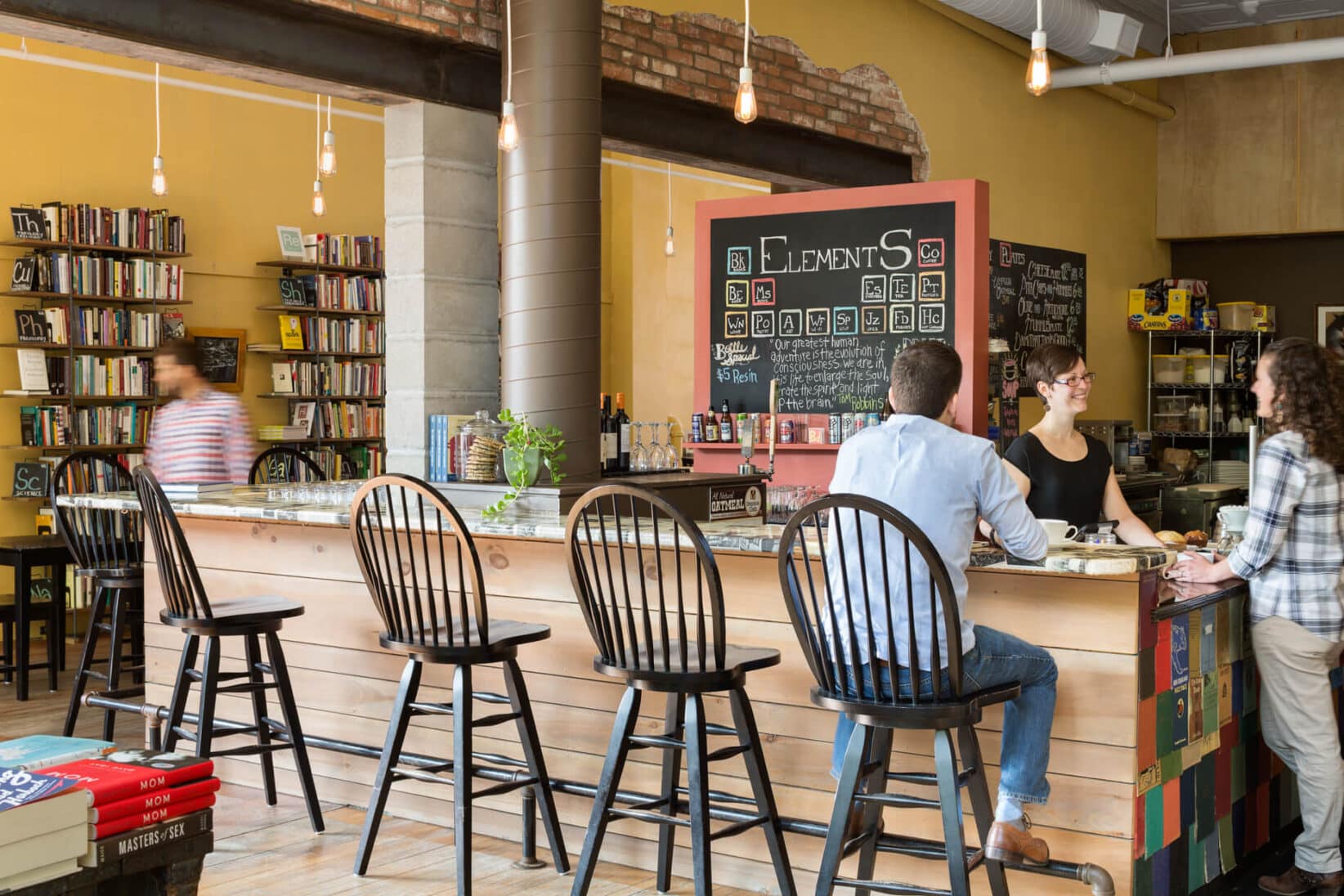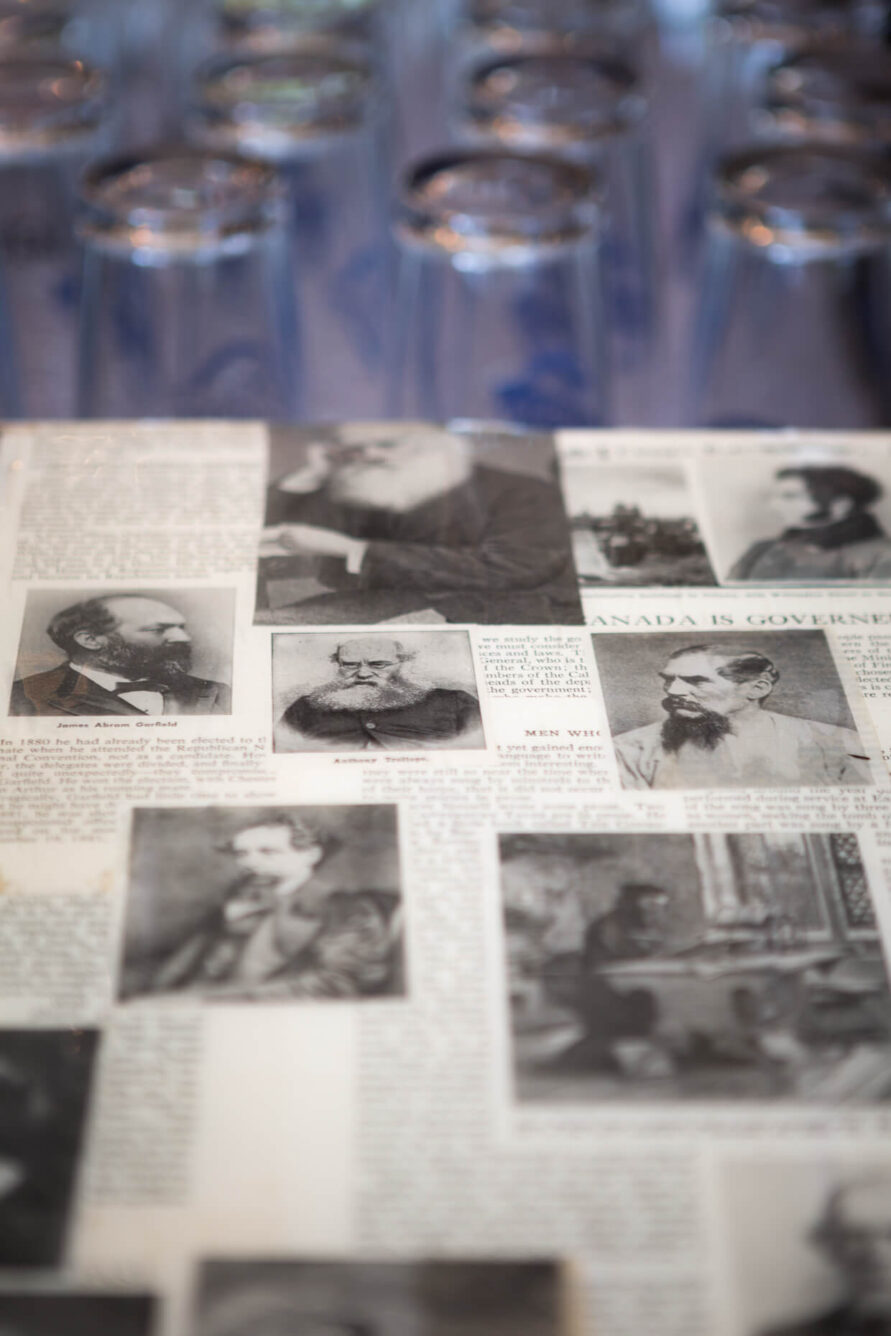 Design Team
Woodhull: Patrick Boothe, Caleb Johnson
Build Team
Woodhull
Location
Biddeford, Maine
Photography
Trent Bell
Services
Back to business.
A local business owner had the vision to combine two separate storefronts, opening the space to function as a coffee shop, bar, and bookstore. Thoughtful consideration of the mill town building and a need for modernity came together to create Elements, a cafe and social hub in the heart of downtown Biddeford. A dividing wall was removed, steel beam support was added, and much of the historic fabric of the 19th-century mixed-use building was maintained.
Elemental play.
Interior details revel in historical nods and playful bookstore cues. A central bar highlights the character and charm of the space with pages from vintage books overlaid with a glass top. Custom bookshelves created from local pine and rebar line the walls with exposed piping, brick, and intentional imperfections. Uneven drywall edges surround the steel beam and help maintain a comfortable but unpolished feel throughout.
Ready to start?
Every project begins with a conversation.