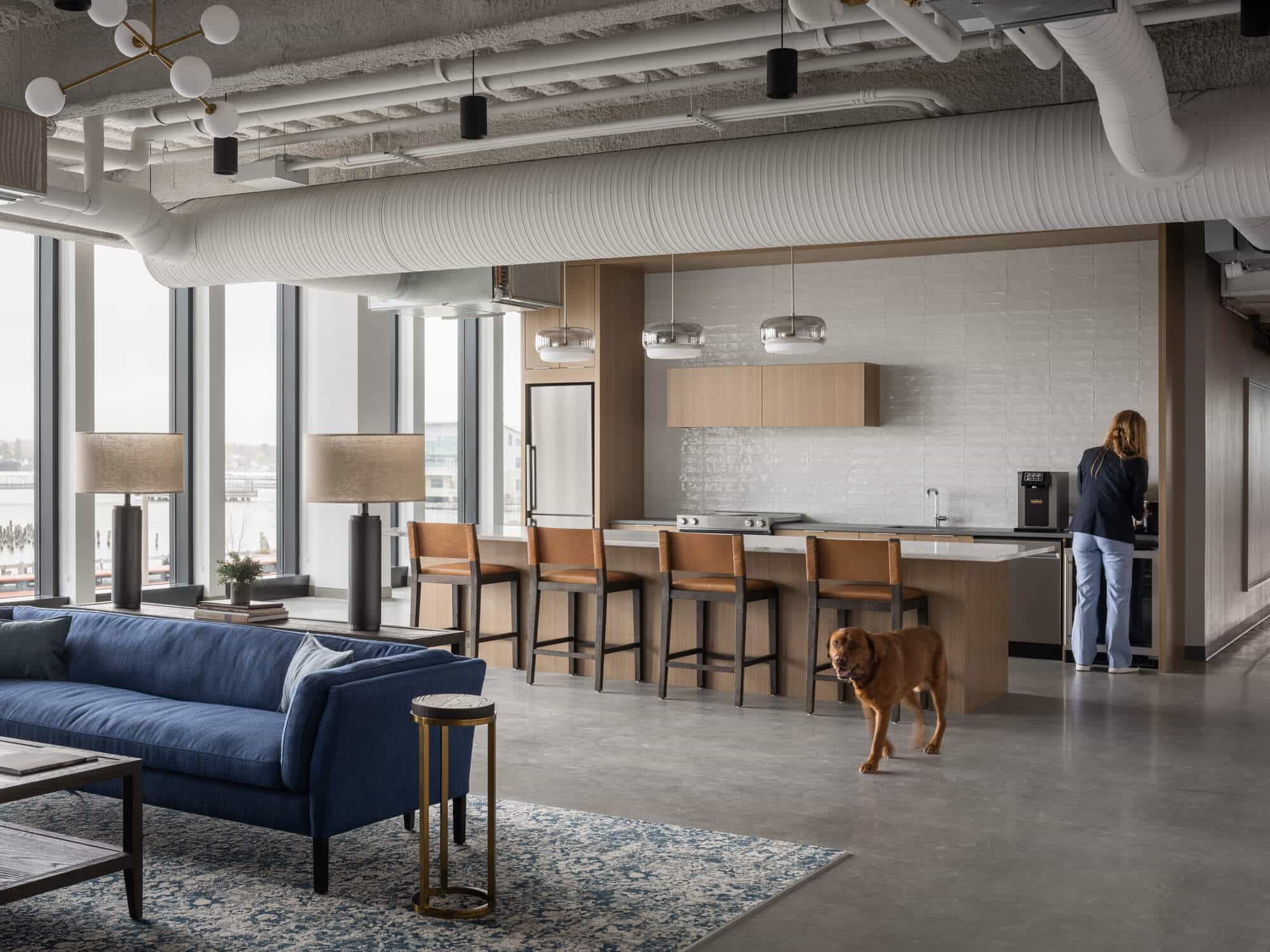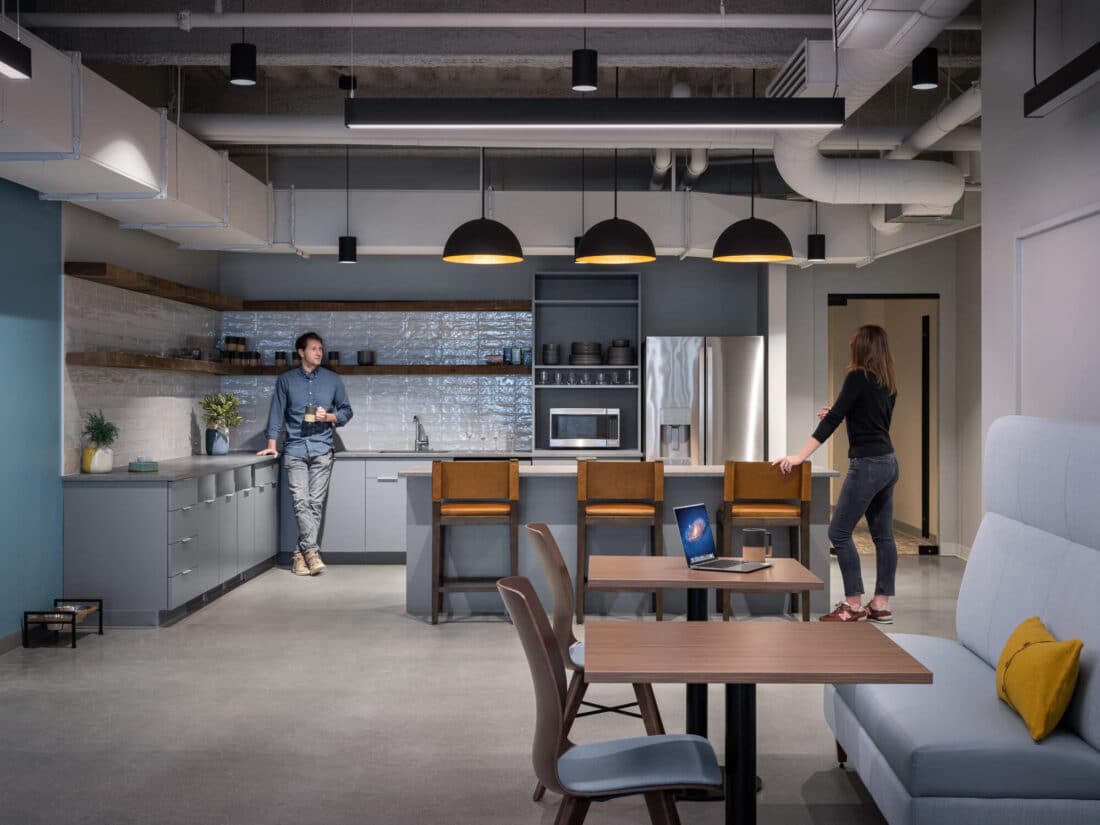 Builder
Woodhull
Architect
Perkins & Will
Budget
$2.2M
Project Area
16,400SF
Year Completed
2022
Design and technology merge.
Portland Foreside Development Company's new 16,400 square-foot office space is positioned on the second floor of the recently completed Sun Life Building on Thames Street, showcasing cutting-edge technology and design. Set against the breathtaking backdrop of Casco Bay views and the vibrant energy of Portland's Old Port, this office is the central hub for the company's administrative, developmental, and sales operations.
Collaboration redefined.
Constructed with remarkable efficiency over six months, the office embraces an open-concept layout, boasting sleek polished concrete floors, glass walls, K-13 sound attenuation, and thoughtfully designed conference areas. The addition of two fully equipped kitchens caters to both functionality and convenience. A spacious reception area welcomes visitors, while various collaborative zones and breakout areas offer privacy and comfort for employees and guests to gather and engage.
A visionary space.
From this dynamic headquarters, Portland Foreside Development Company takes the helm in leading the continued development of this exciting new neighborhood, ensuring its growth and success for years to come. The strategic location and the emphasis on modern design and technology create an environment that fosters innovation, making it an ideal space for the company's operations and aspirations.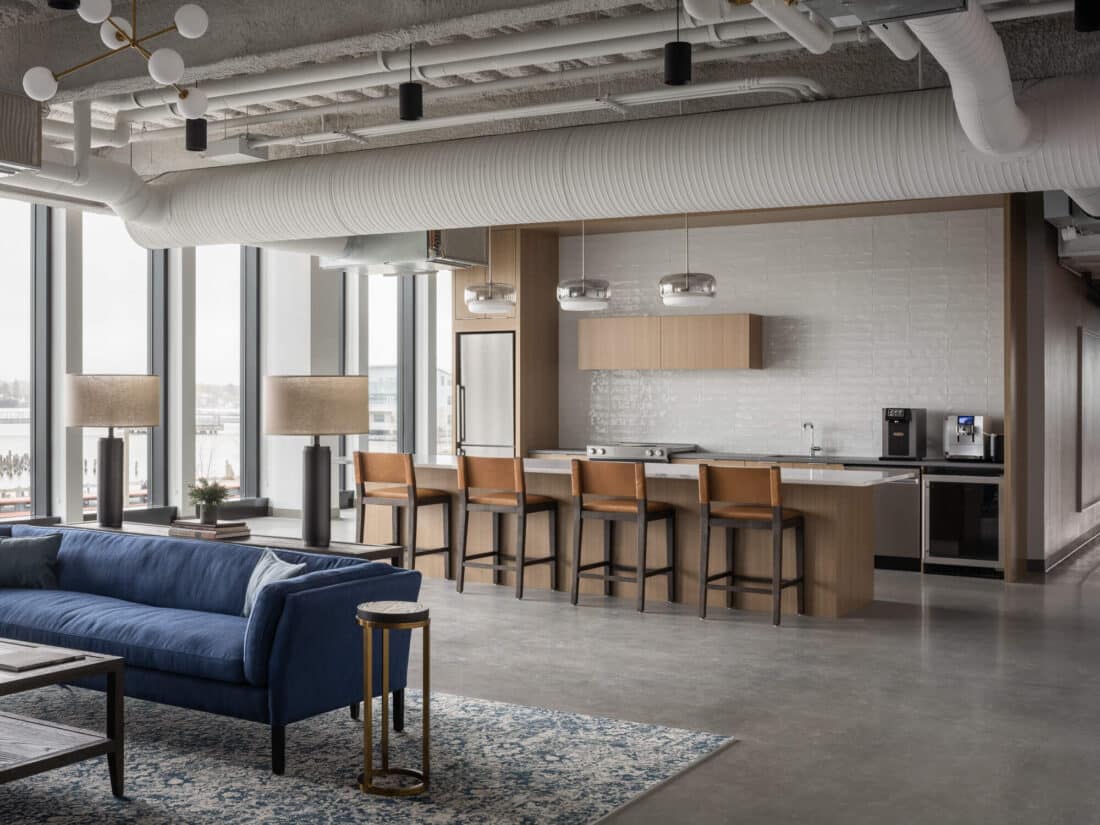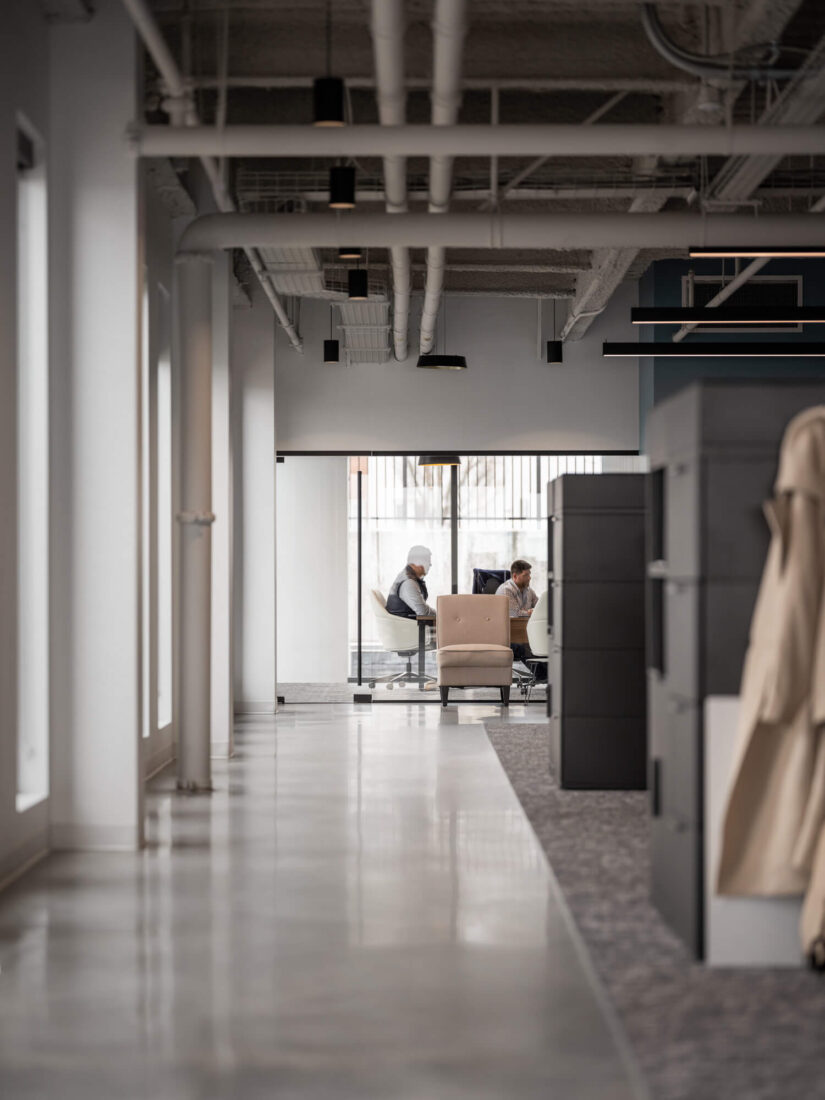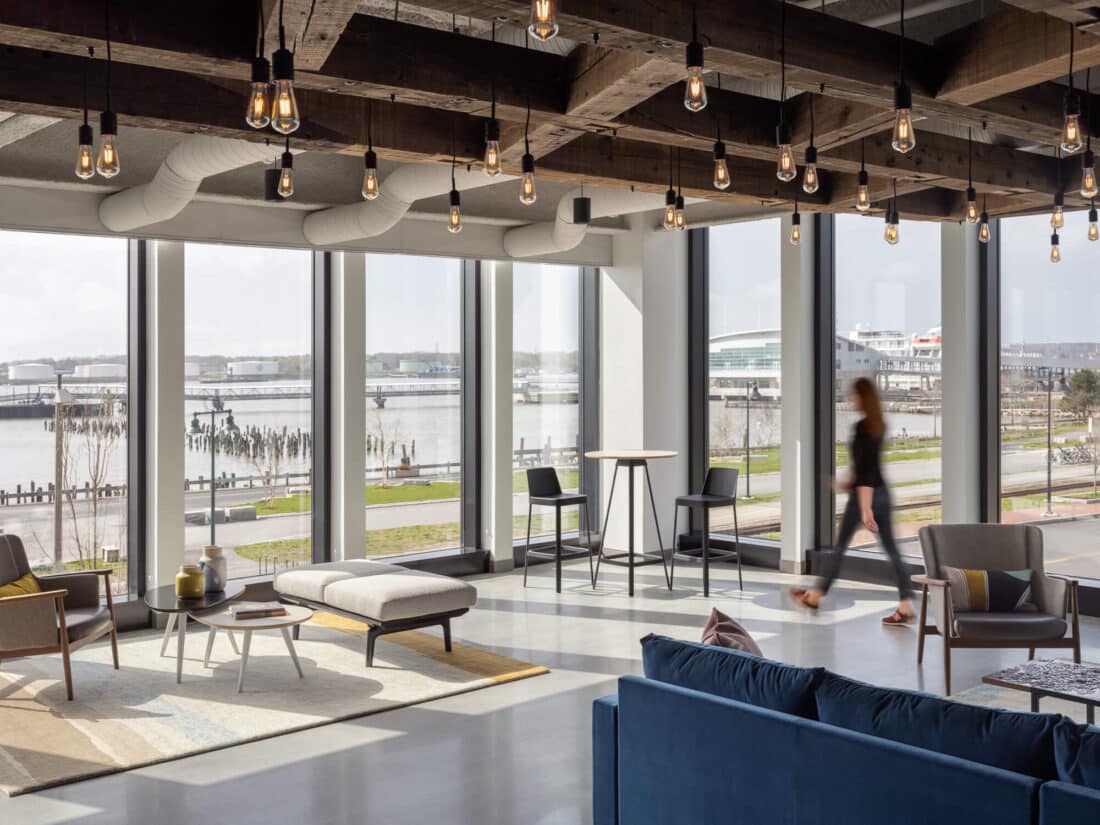 Ready to start?
Every project begins with a conversation.