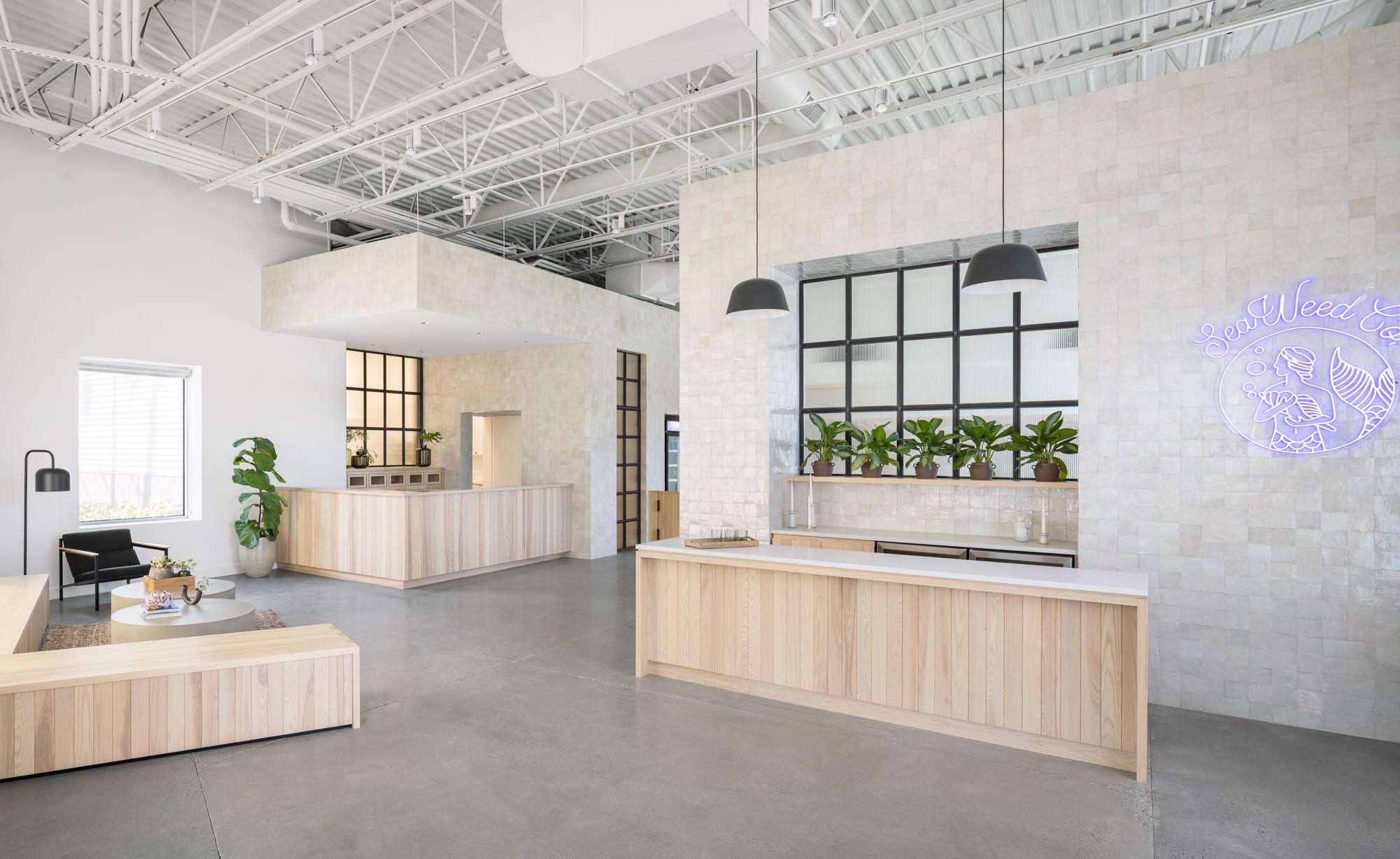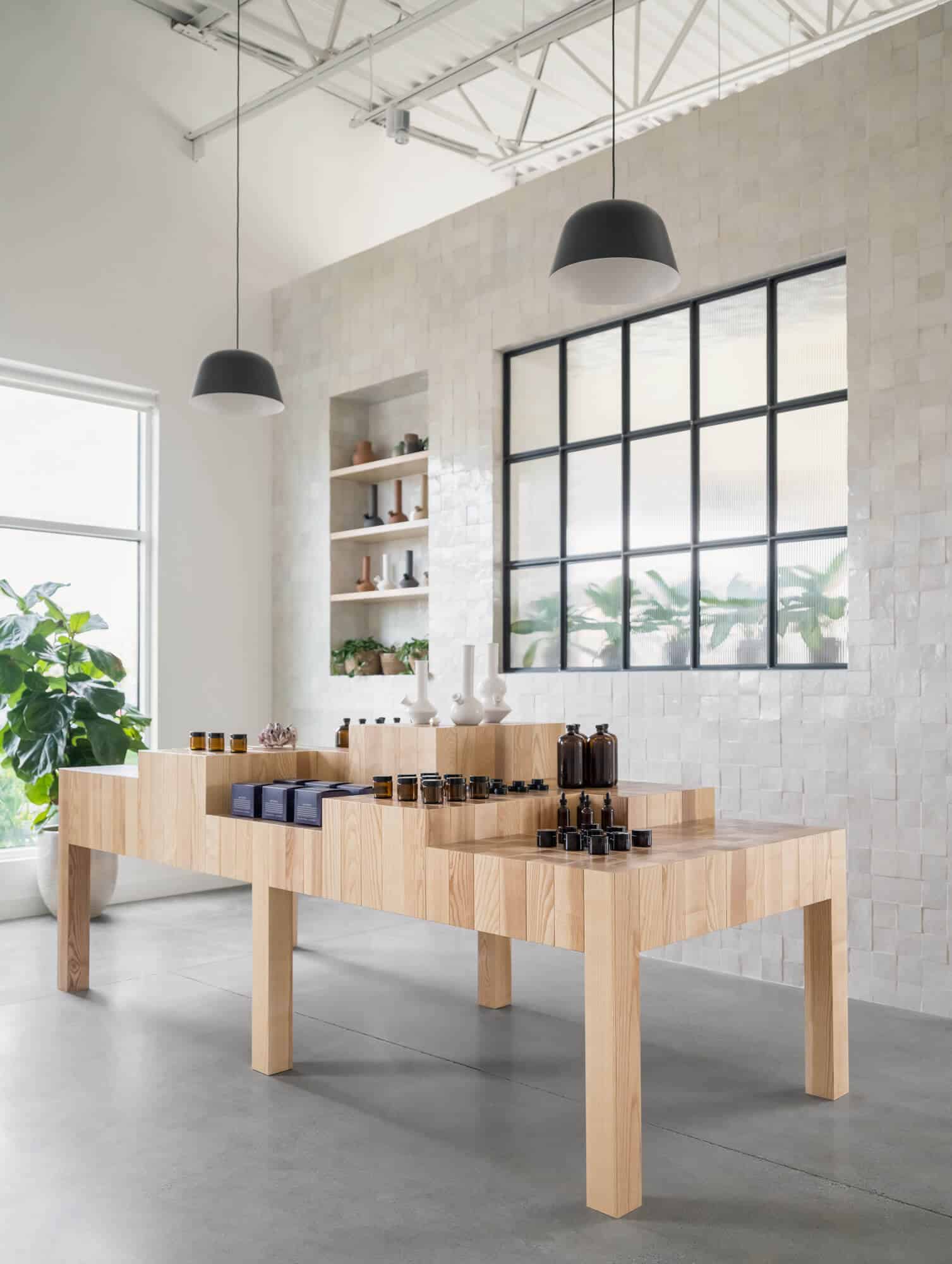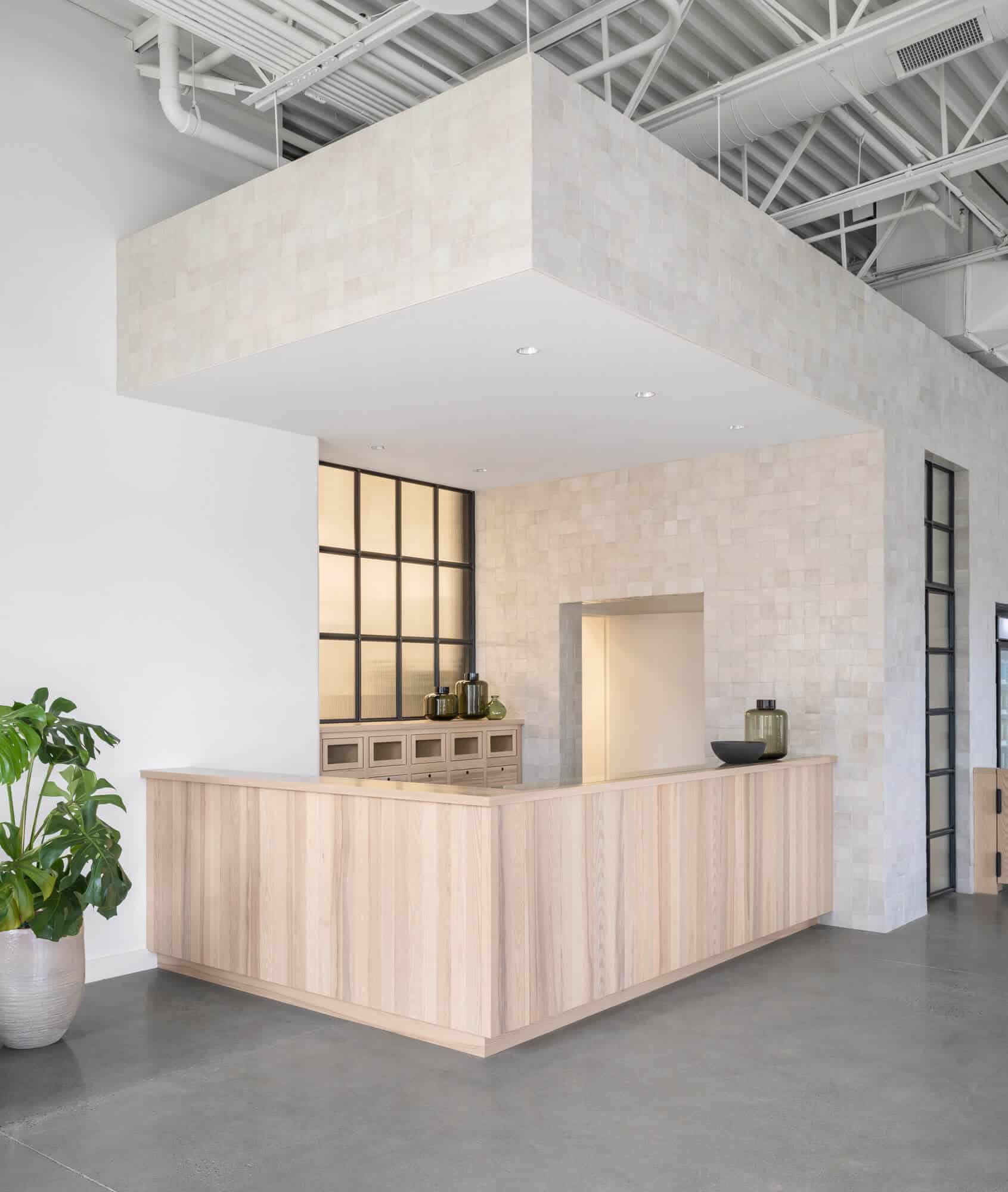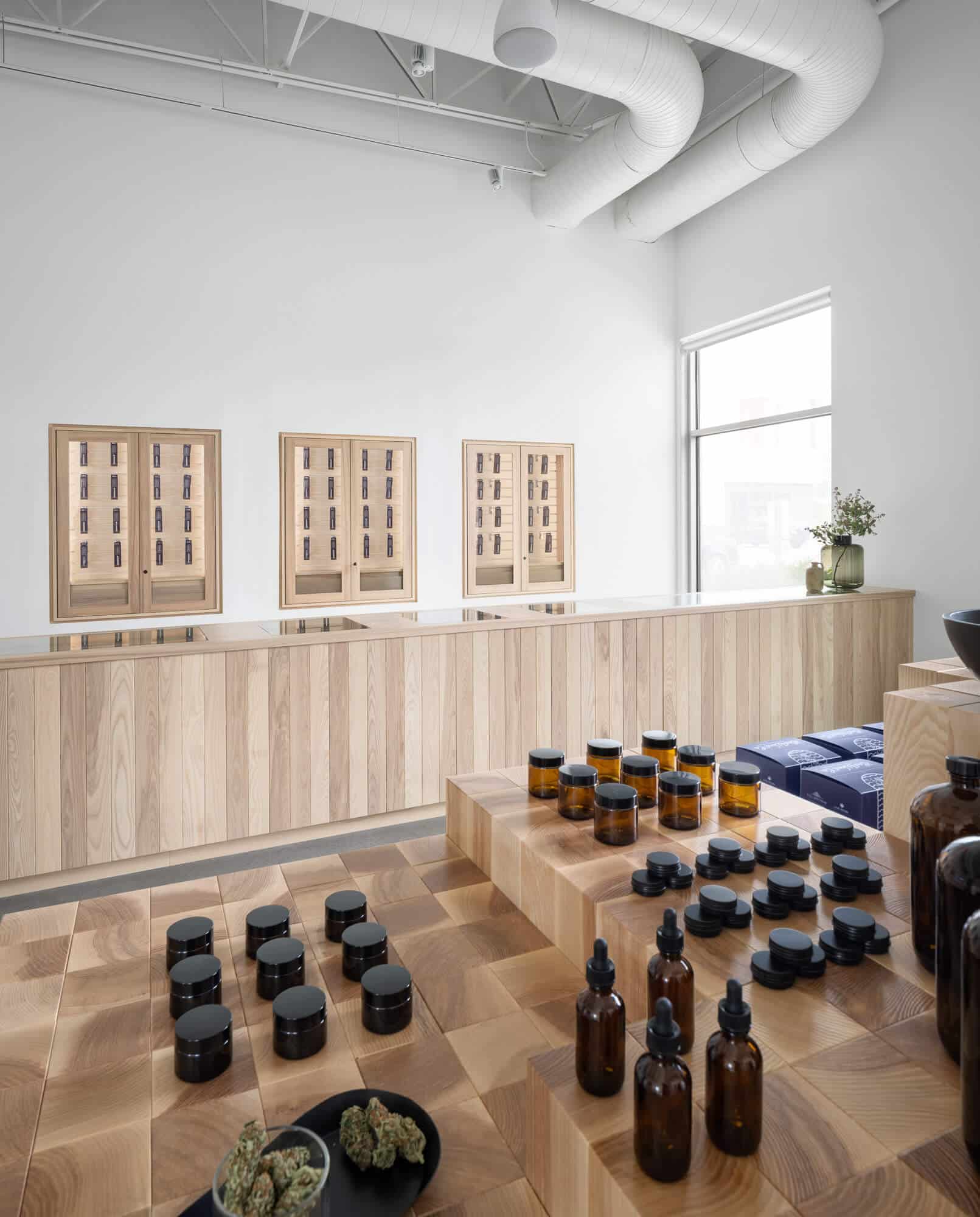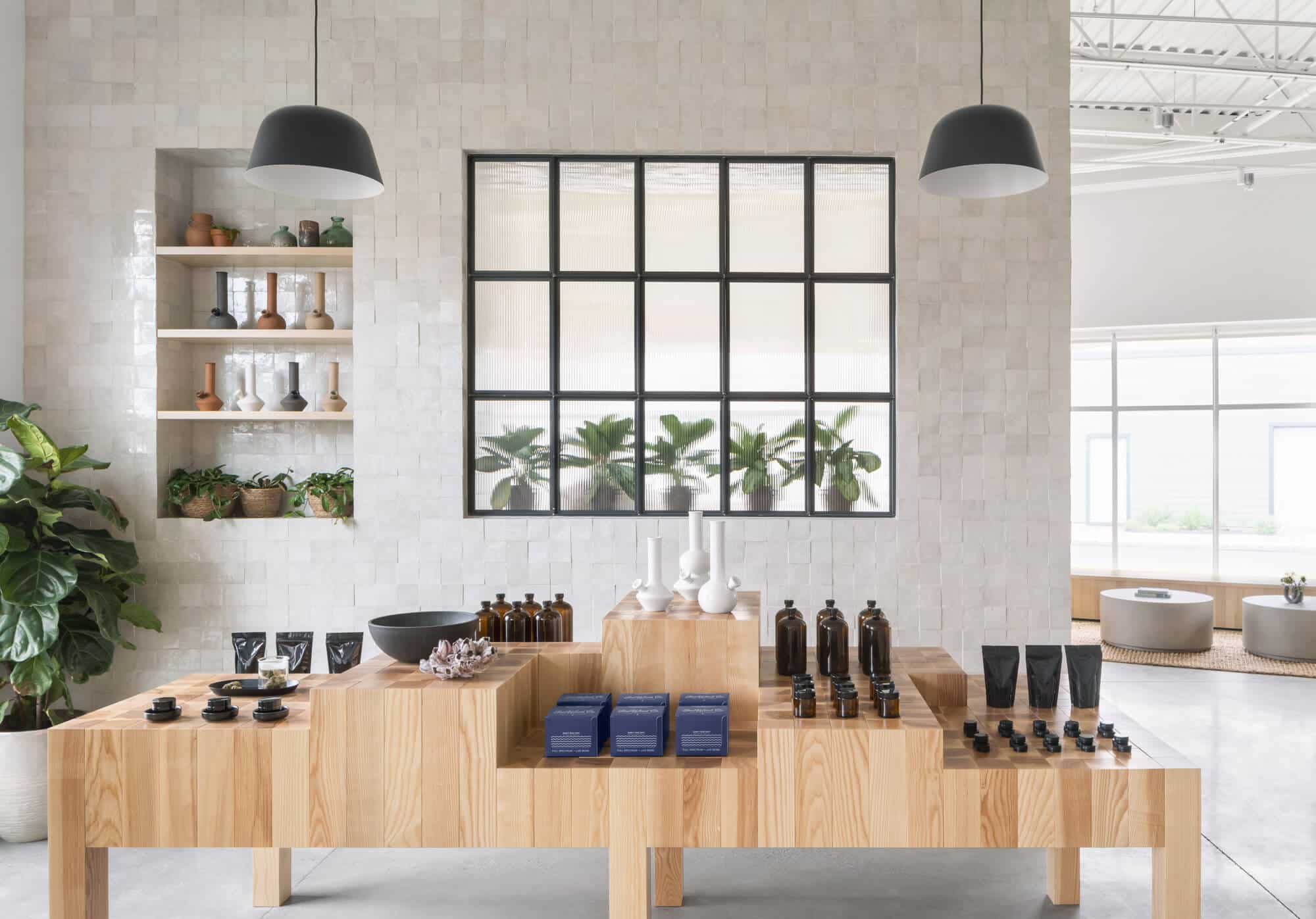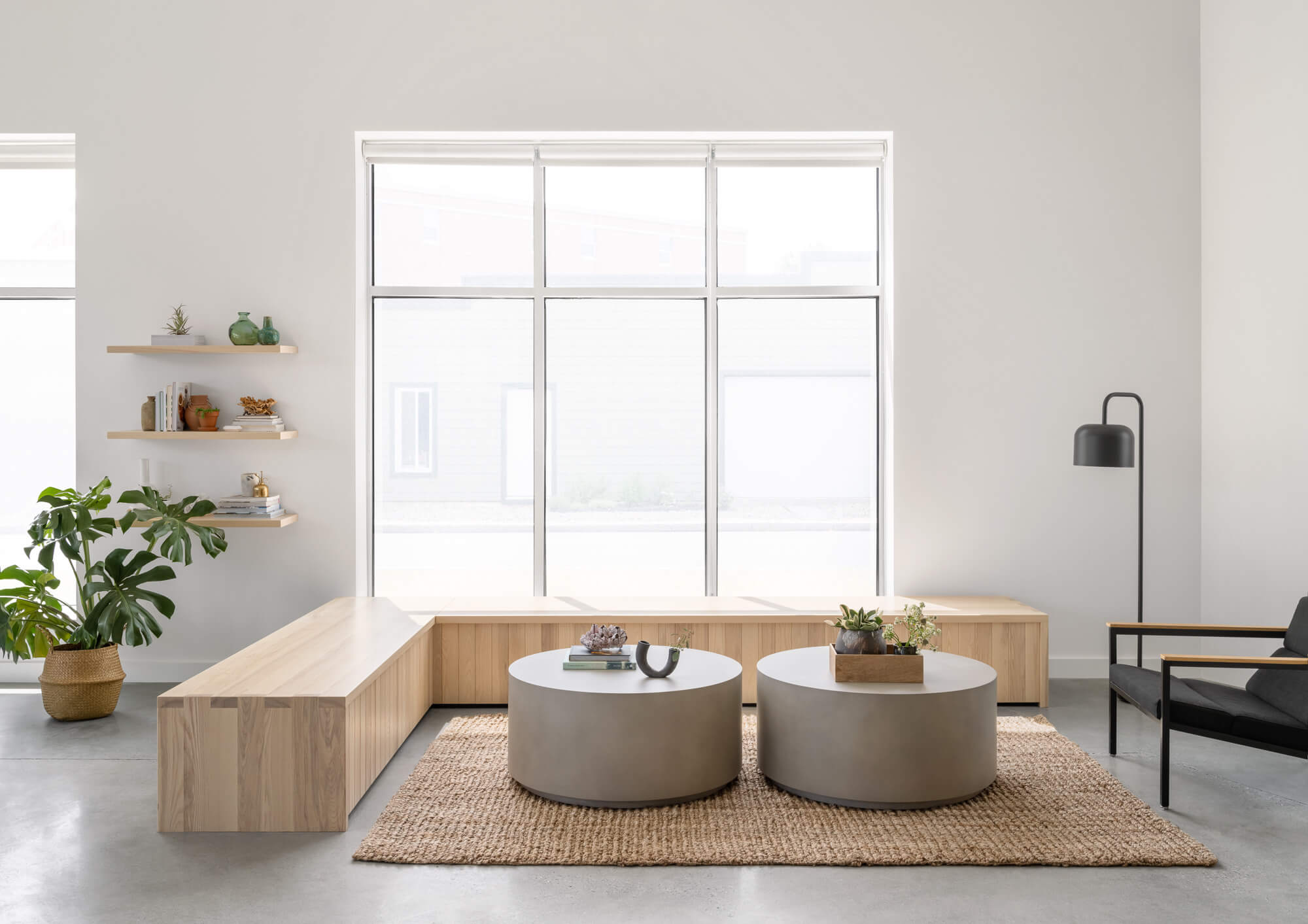 Design Team
MAAM
Architect of Record: Woodhull
Build Team
Woodhull
Millwork Team
Woodhull: Scott Stuart, Dave Kelsh, Nicky Sontag, Jon Miller
Location
Portland, ME
Photography
Trent Bell
Services
A clear vision.
When a Maine cannabis retailer was ready for a brick-and-mortar shop, it was essential that the space echo the professional, high-quality product and service. Maneuvering state and federal laws around retail cannabis legality and schedule was an ongoing obstacle. But the client's clear vision and dedication to the design and architecture would anchor the project throughout production.
Subtle reveal.
The building is separated from the surrounding commercial spaces, cutting a low profile just below the road. Upon arrival, the steel and cedar structure doesn't shout to be noticed; it reveals itself slowly and you experience it with a subtle impact. The design focused on a clean, upscale vibe, unlike your average cannabis shop. The 3,000-square-foot space is flooded with natural light and allows for open interaction without crowding. The ceiling has an inverted gable truss that creates a vaulted space and opens to the backside of the building. Woodhull of Maine completed custom millwork from Maine Ash that serves as a backdrop to showcase products and encourage customer engagement.
Ready to start?
Every project begins with a conversation.