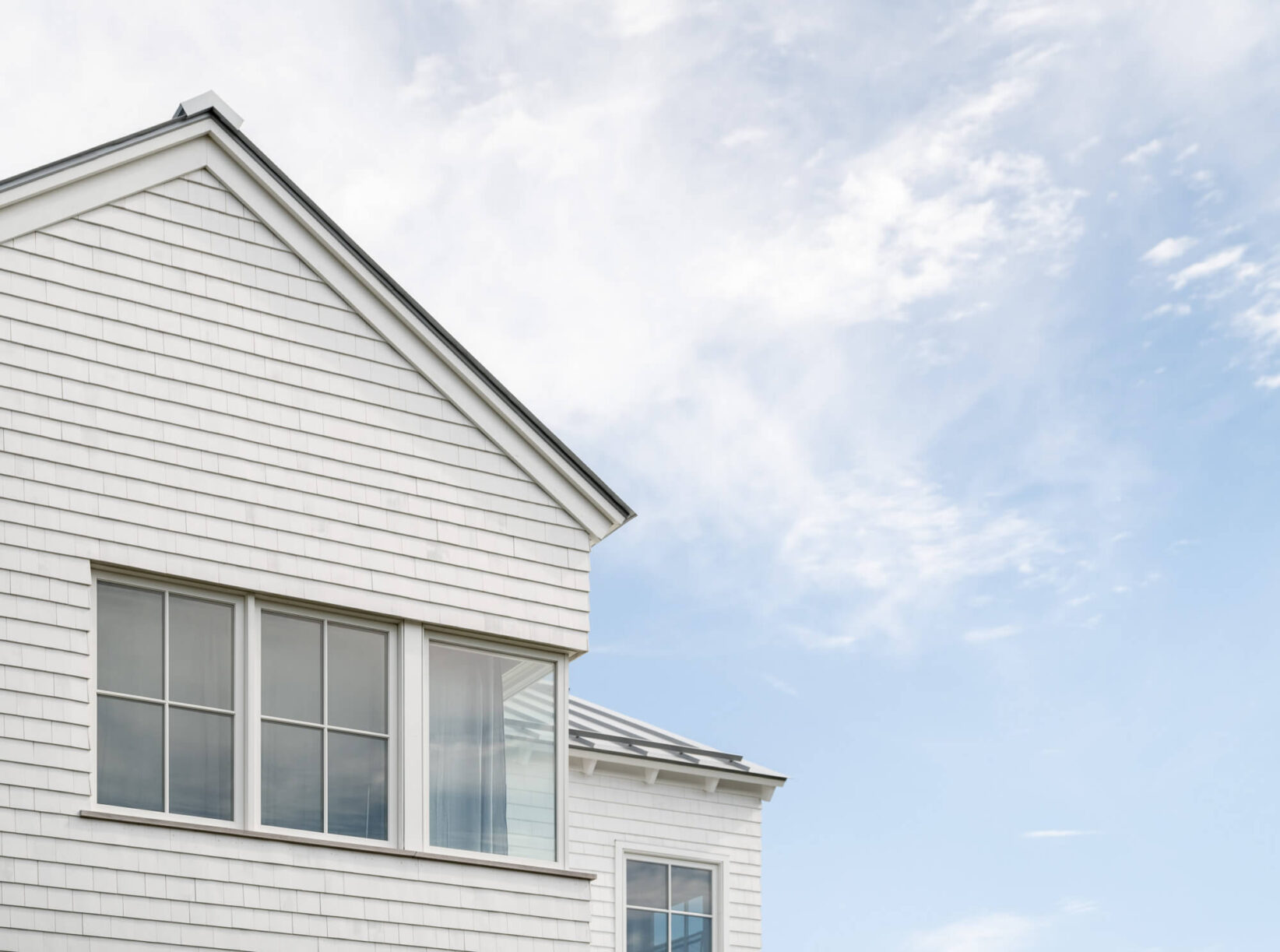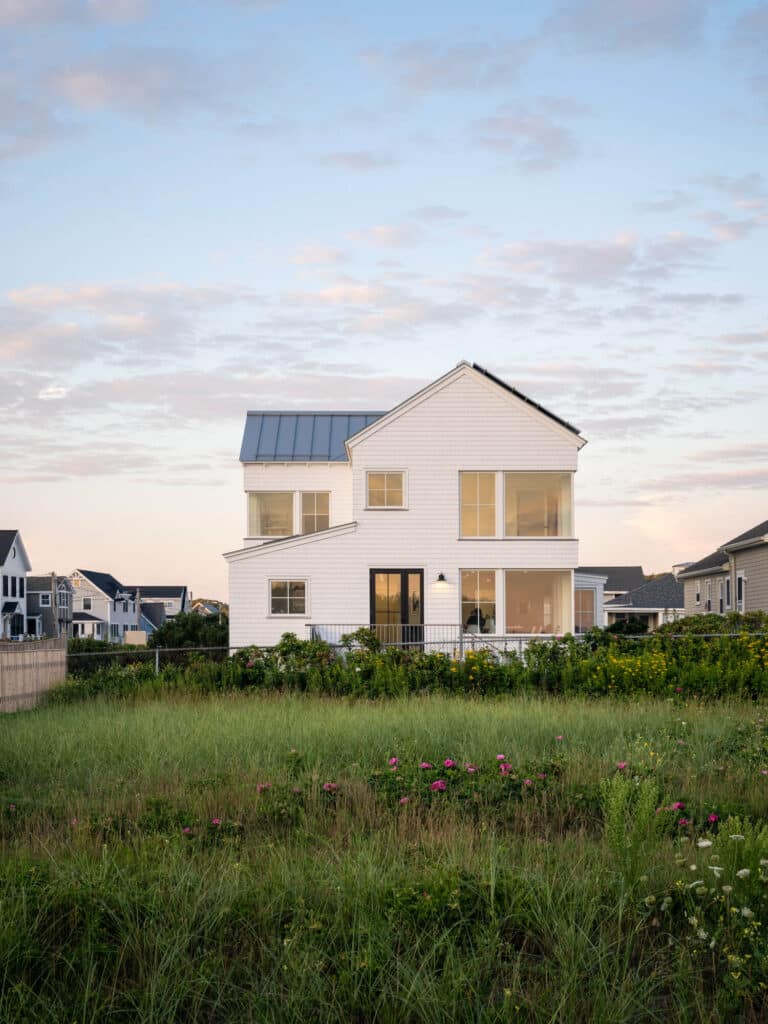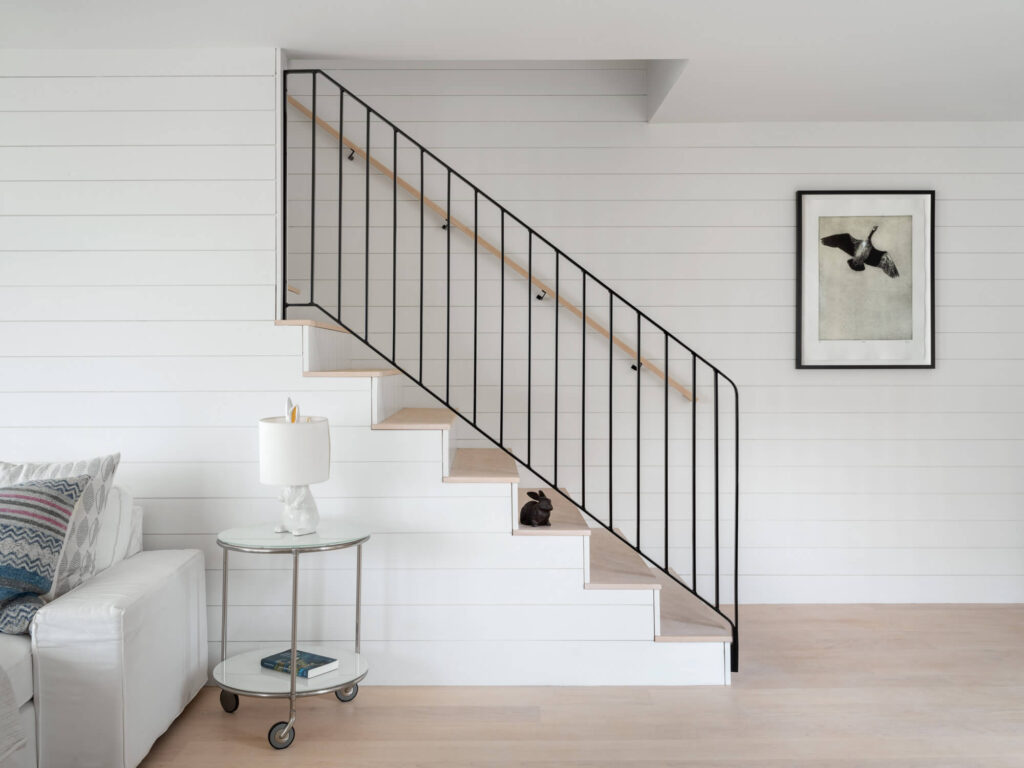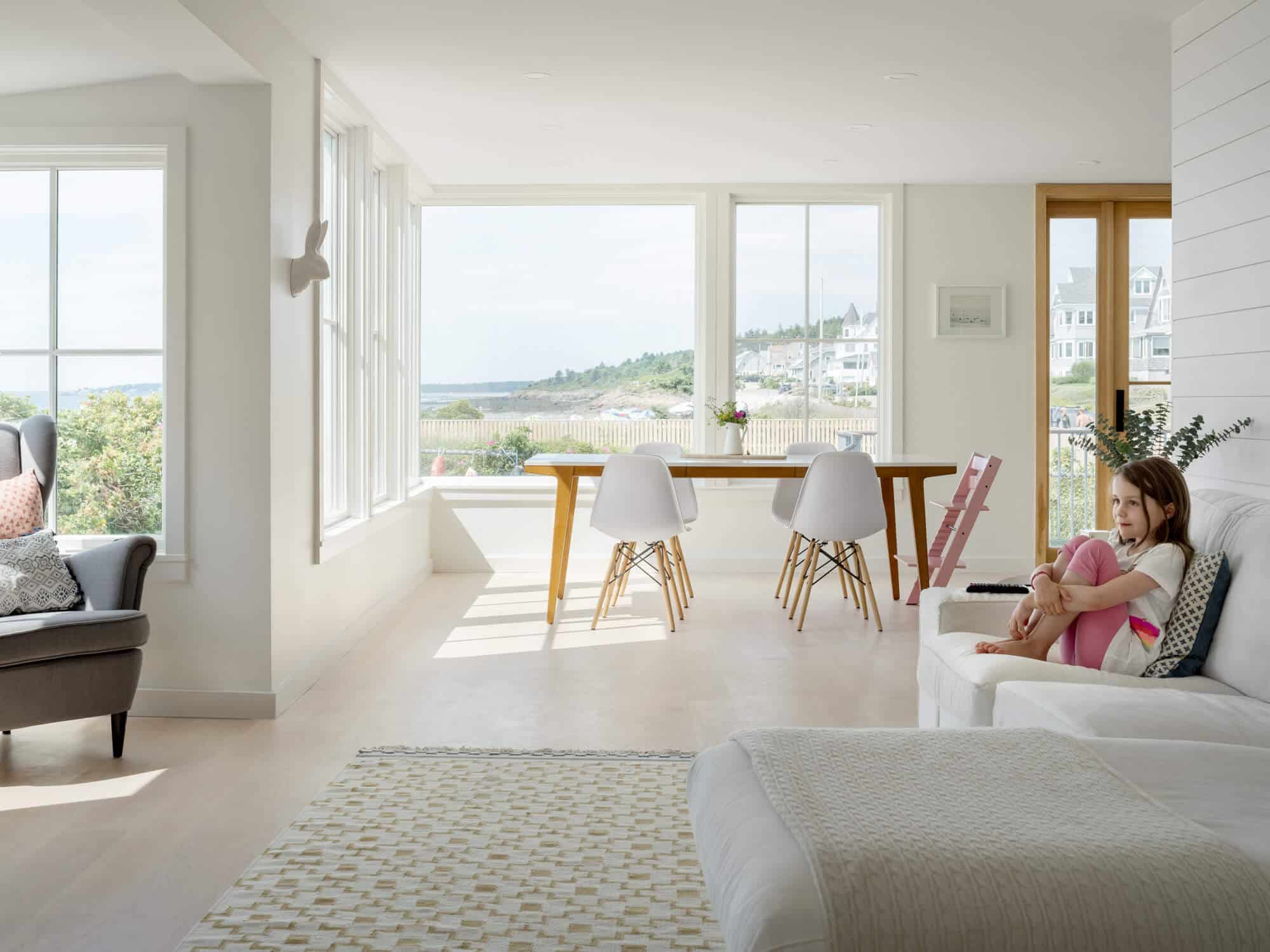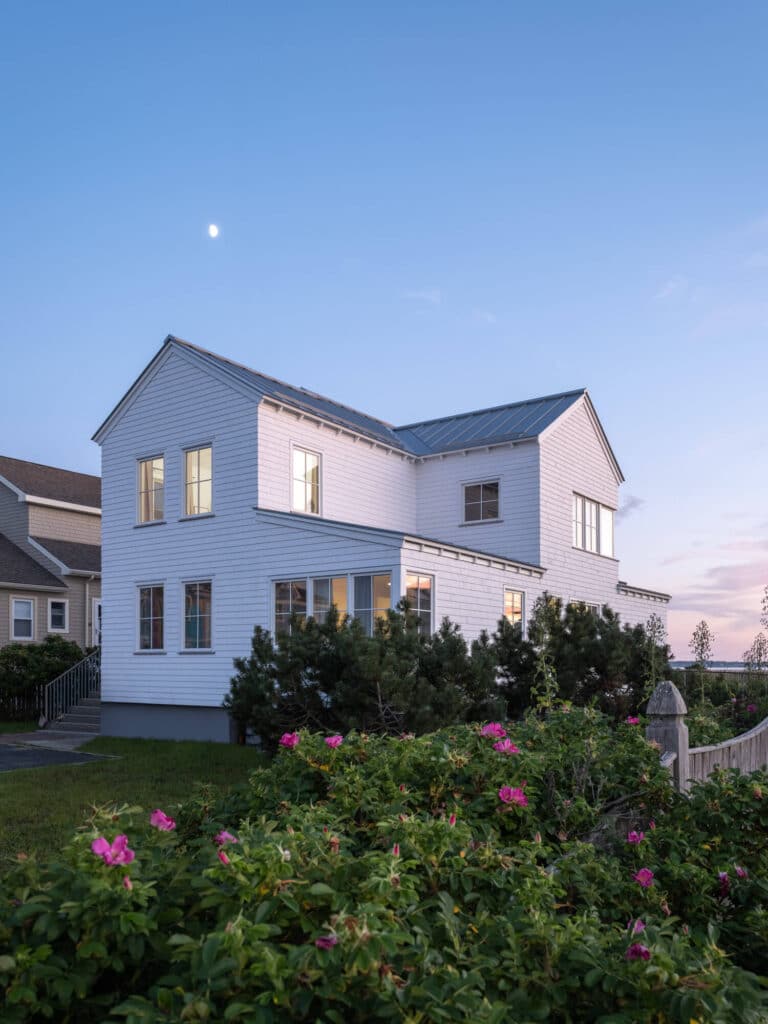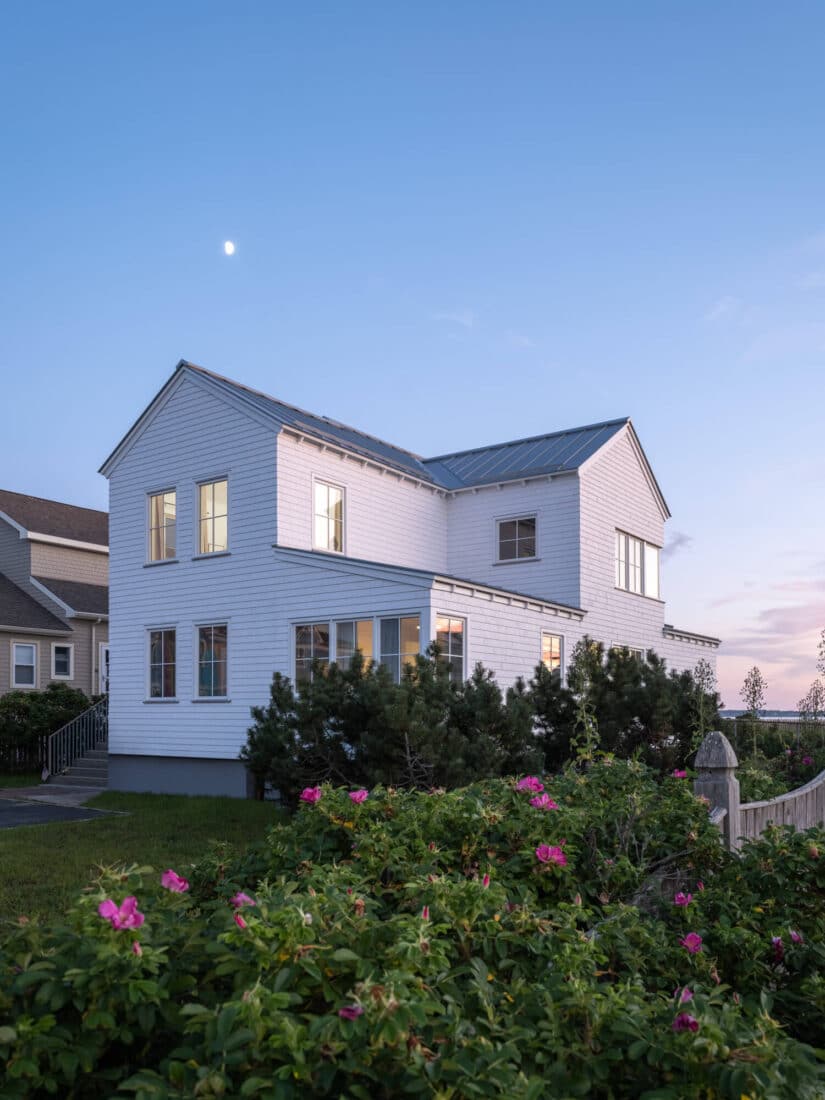 Design Team
Woodhull: Bud Angst, David Duncan Morris, Caleb Johnson
Build Team
RP Morrison
Location
Higgins Beach, Maine
Photography
Trent Bell
Services
A surfer's home.
Only steps from the waves of Higgins Beach, this updated beachfront home takes full advantage of ocean views, natural light, and classic coastal style. As the Maine base for a family that loves surfing, the space required a balance between functionality and visual appeal. Higgins Beach design and building regulations presented an interesting set of challenges that led to creative, forward-thinking solutions.
Built for life.
The family requested as many windows as possible to capture the oceanfront while maintaining privacy from the busy main street. The solution would be full-corner window units to maximize panoramic views. New foundation footings were added and piles were shored up, prepping the home for the next 100 years of beach life.
An ocean lifestyle.
Functionality was key in design and choosing materials. As a surfers' home, the space needed to withstand saltwater, sand, and foot traffic. Maple flooring was chosen for its durability and its natural look. The kitchen, a main thruway of the home, was kept simple and spacious with notes of classic beach style and white tile paired with blue and rustic tones. In all, the home captures its family's identity and the Higgins Beach lifestyle.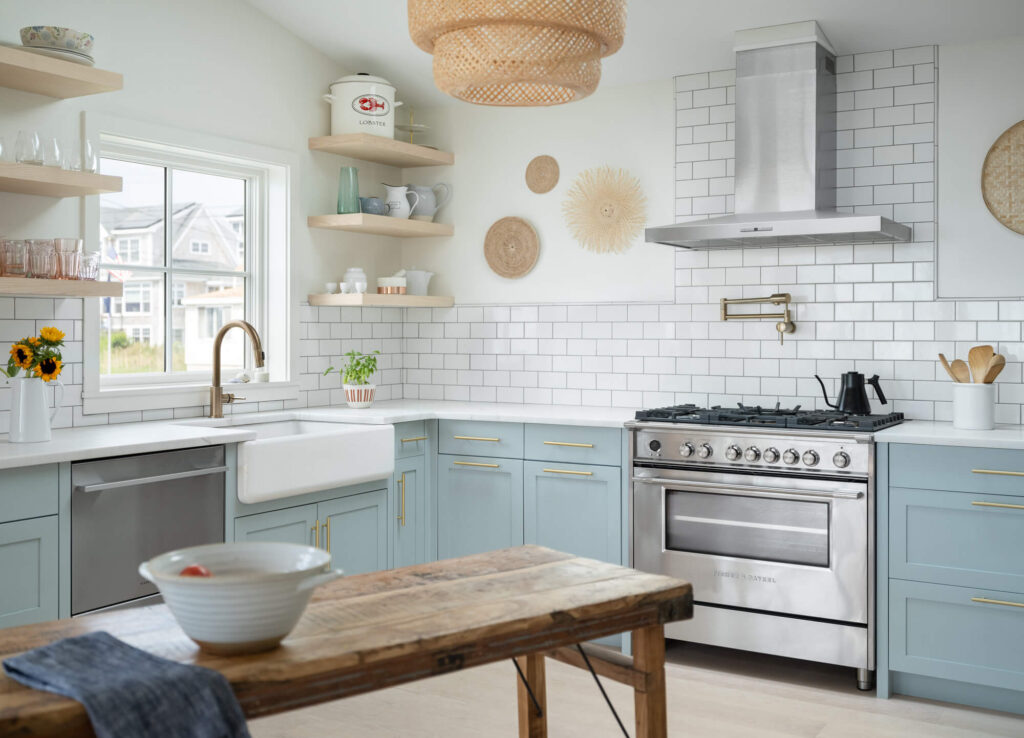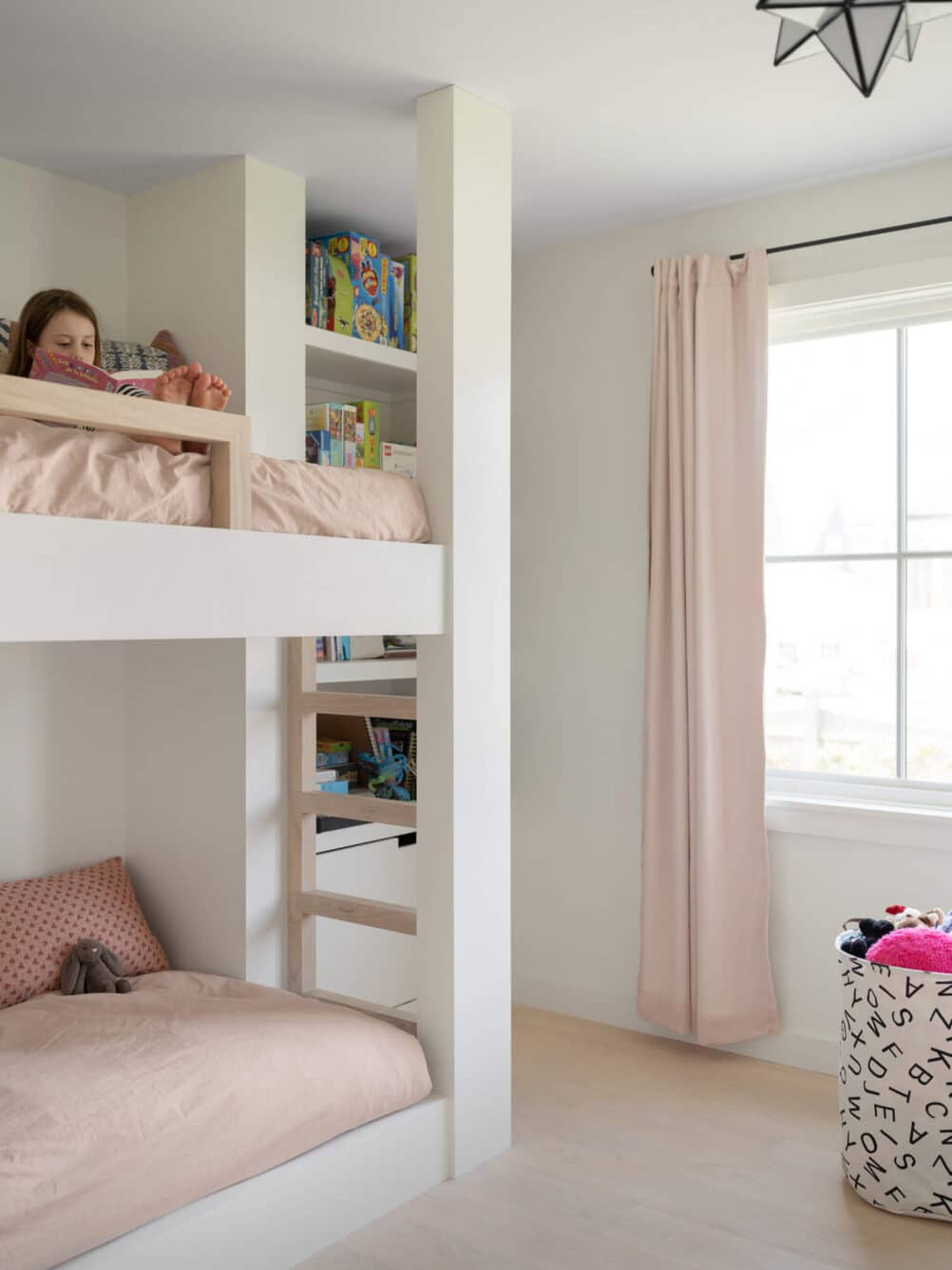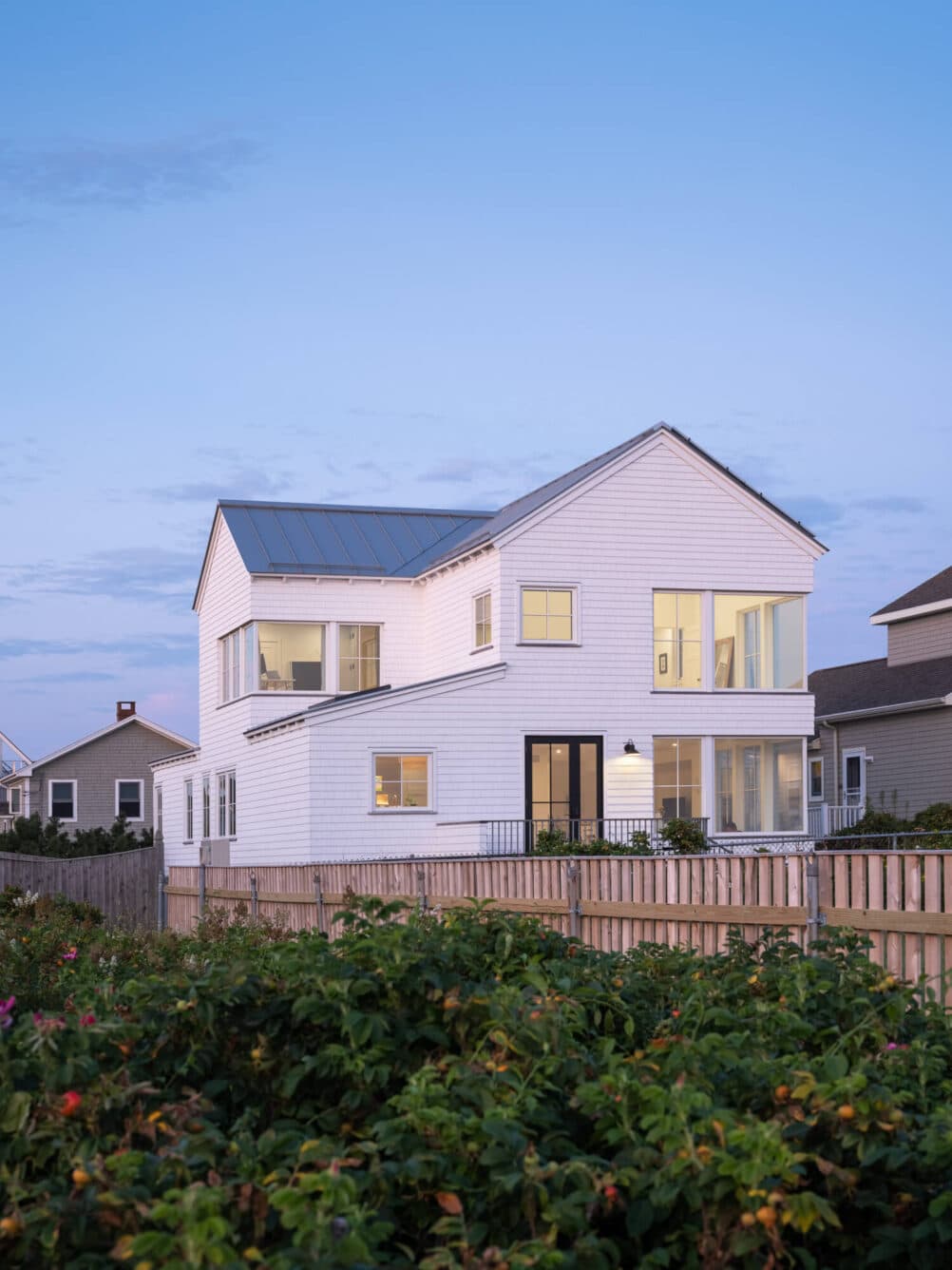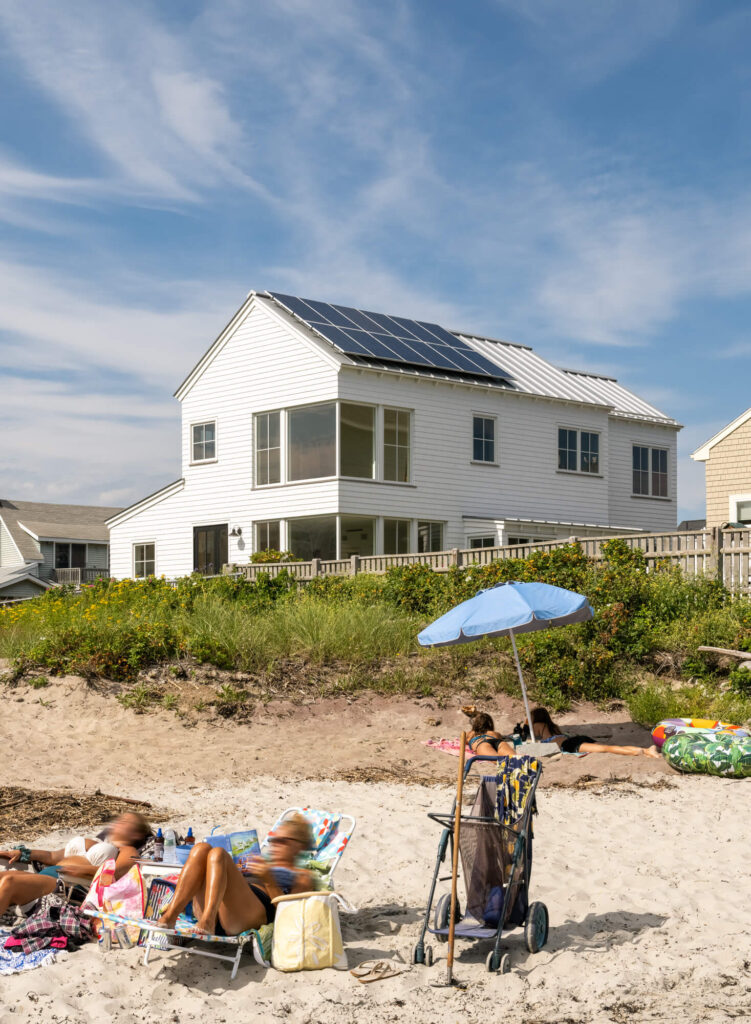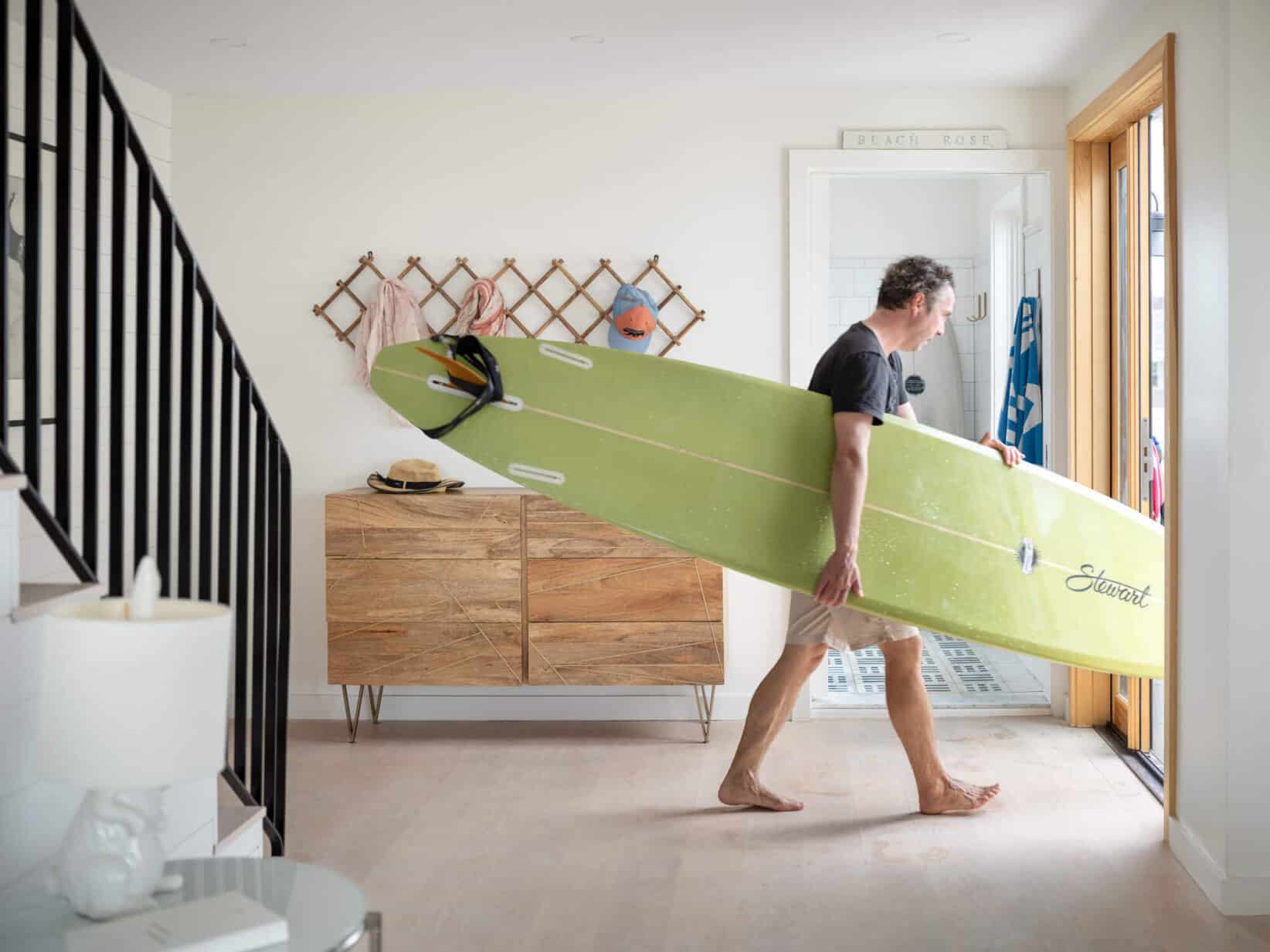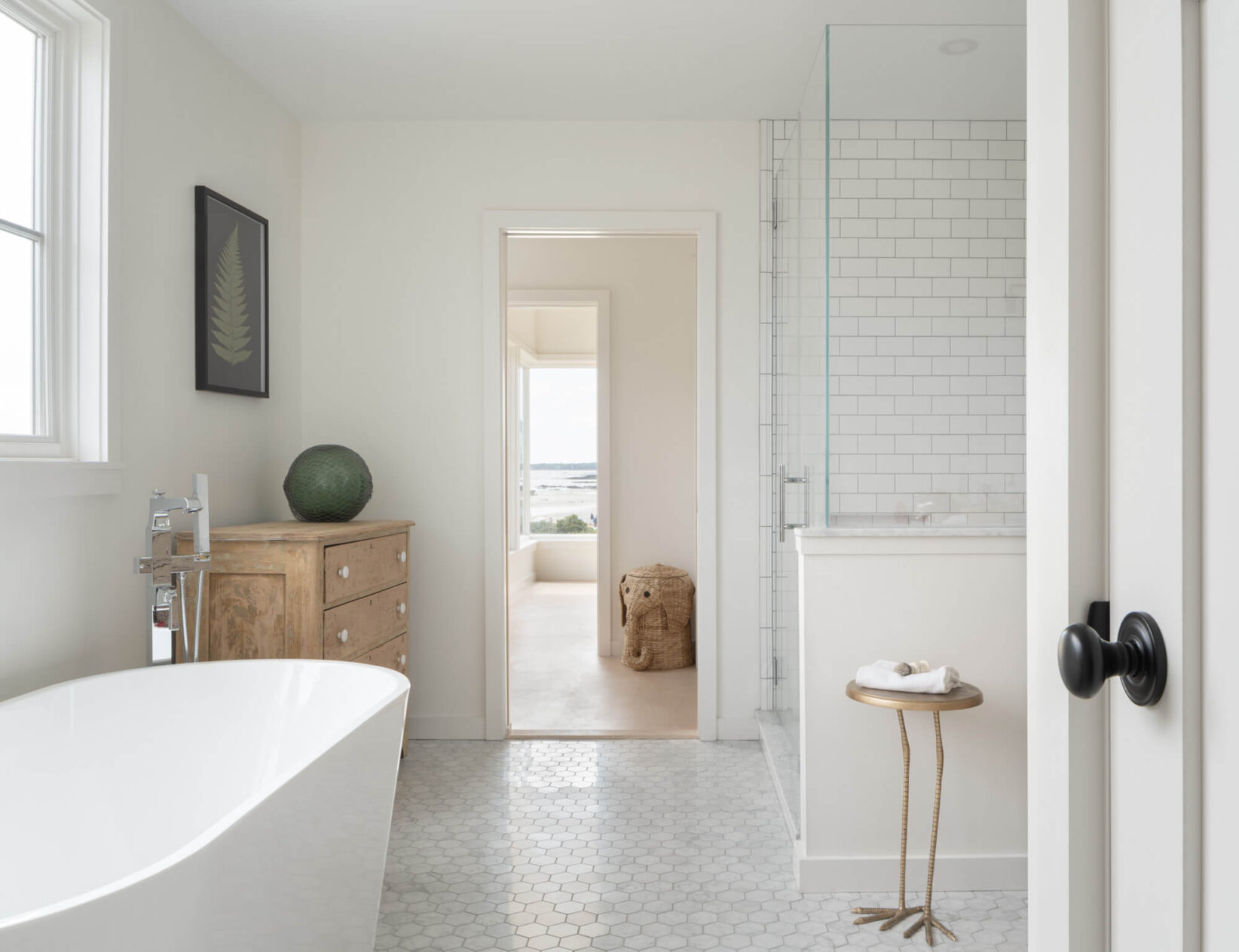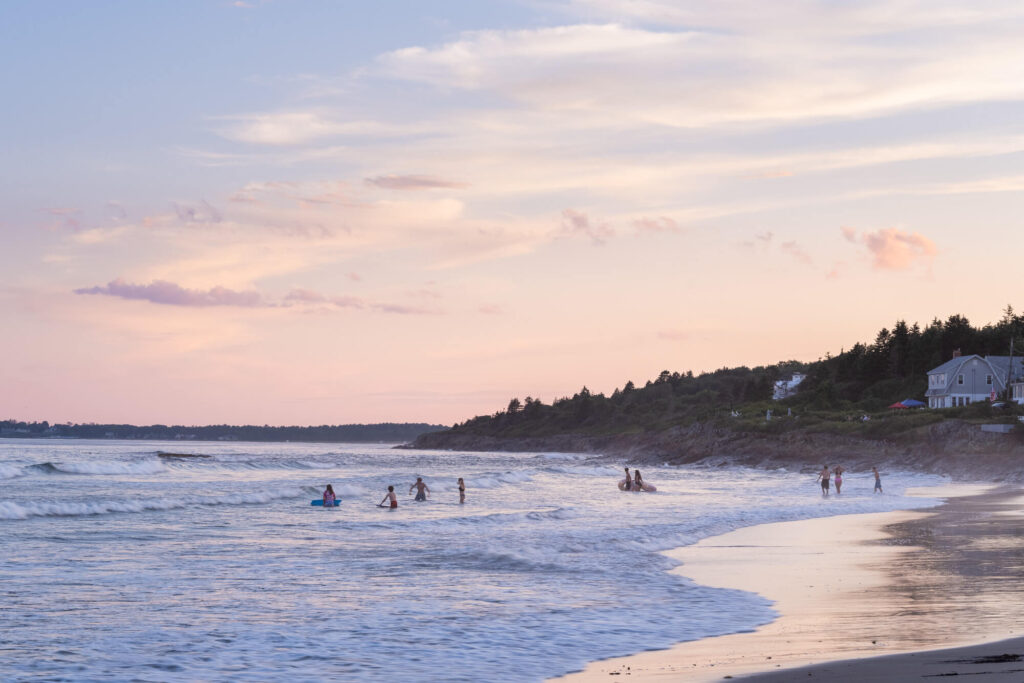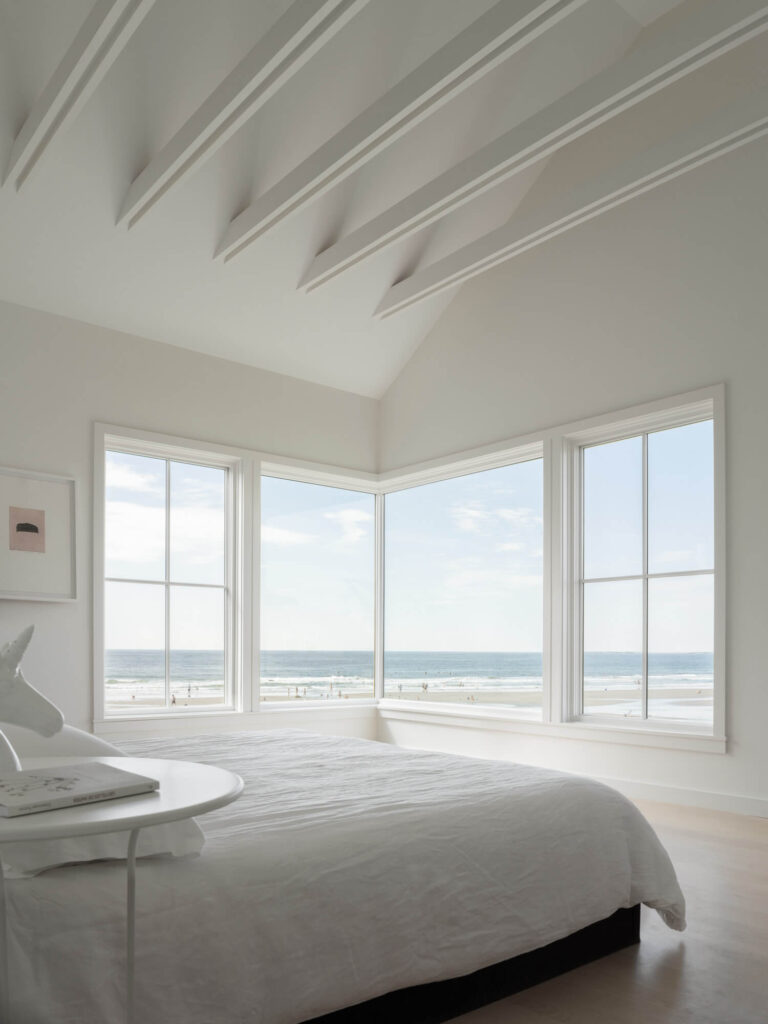 Ready to start?
Every project begins with a conversation.