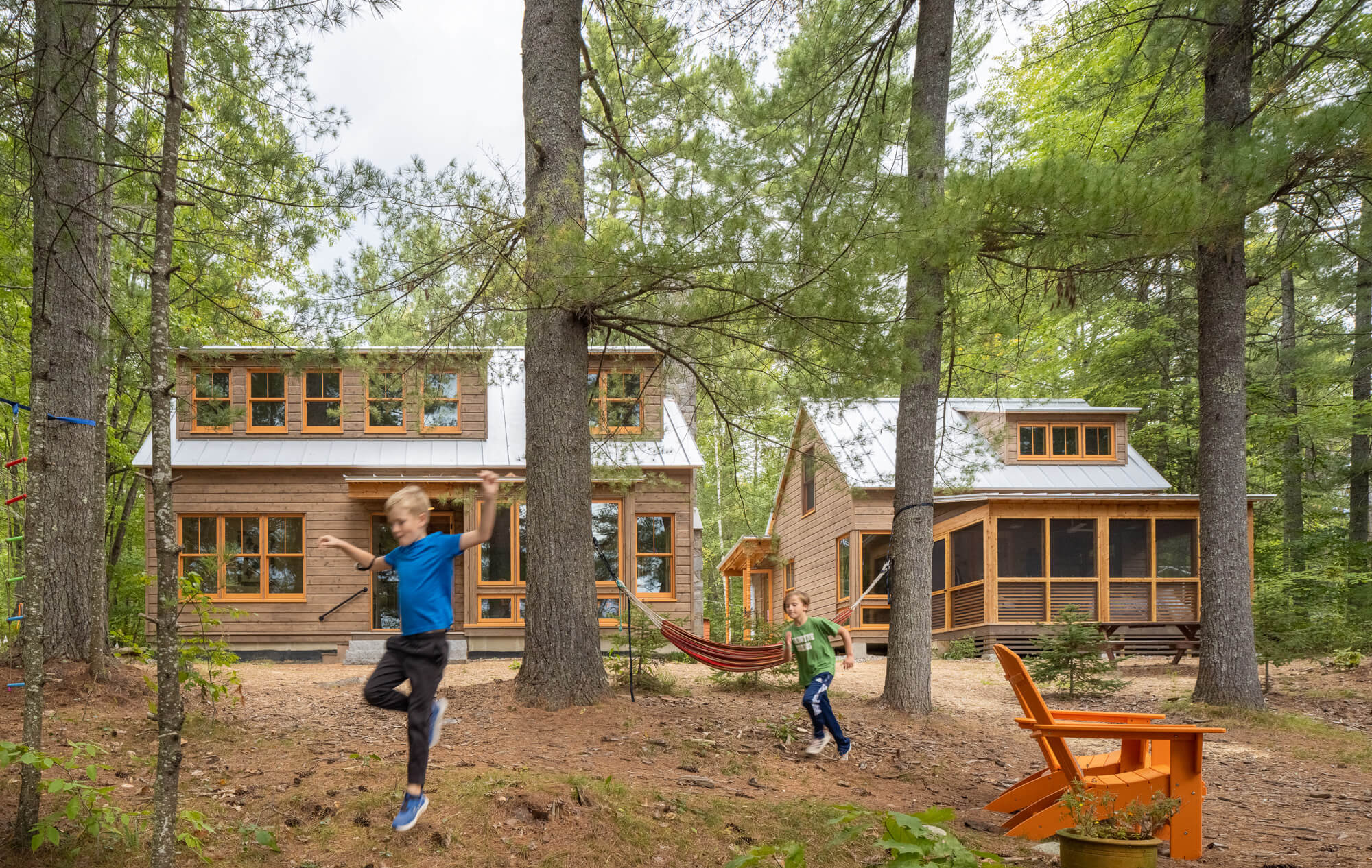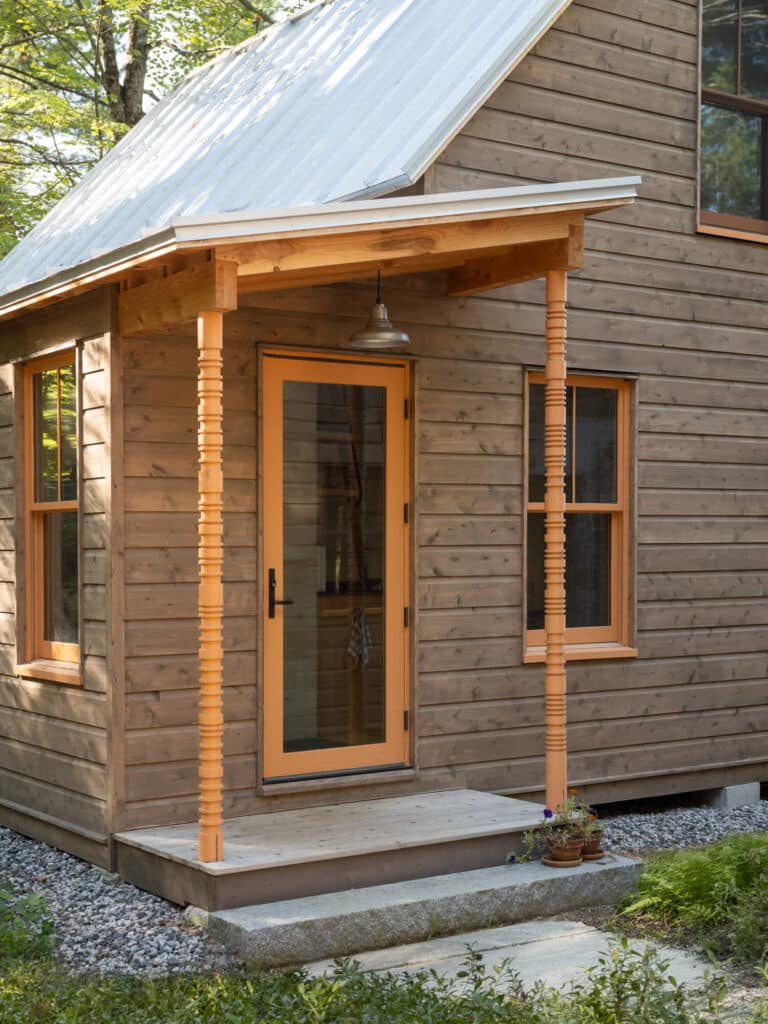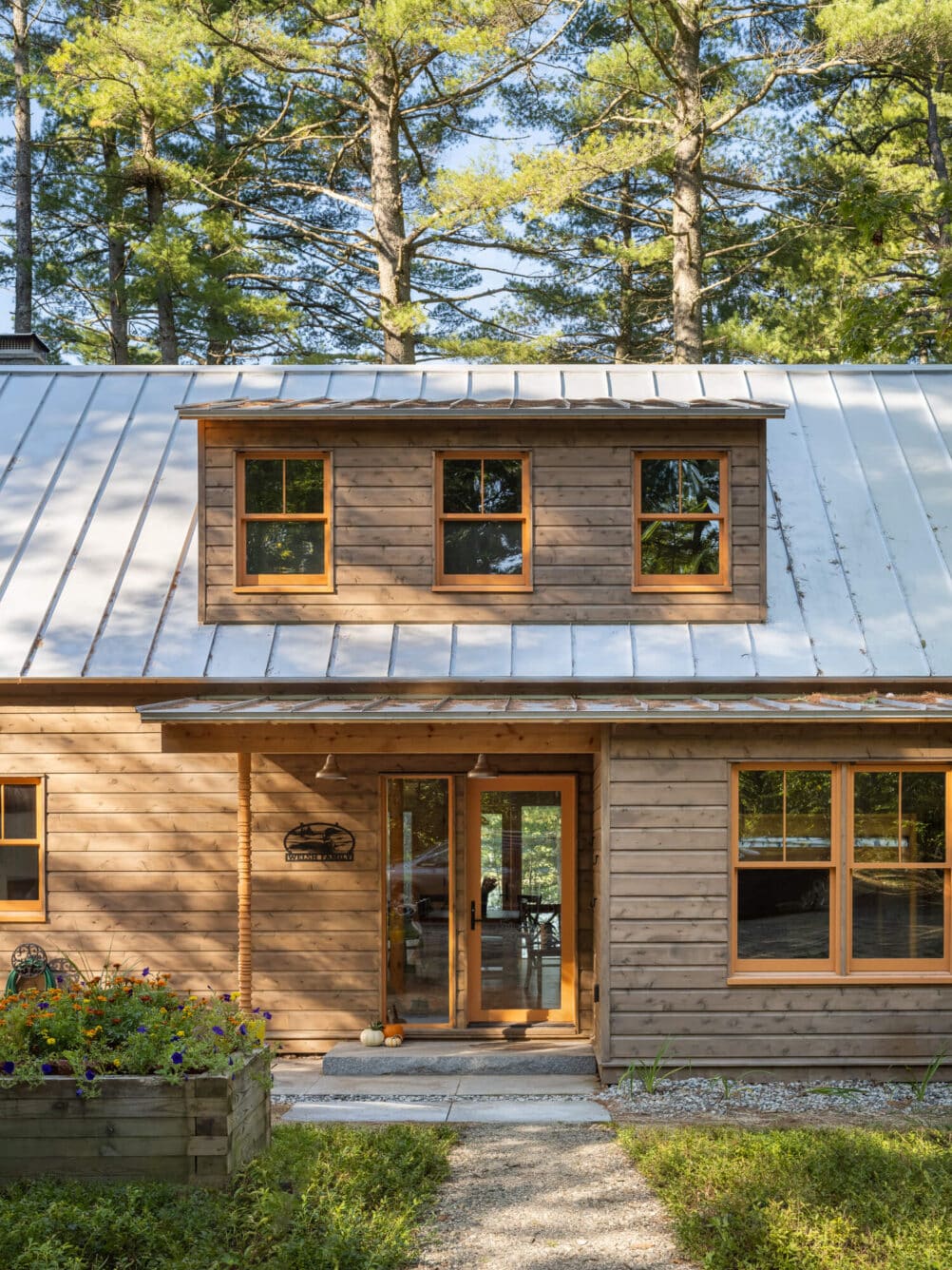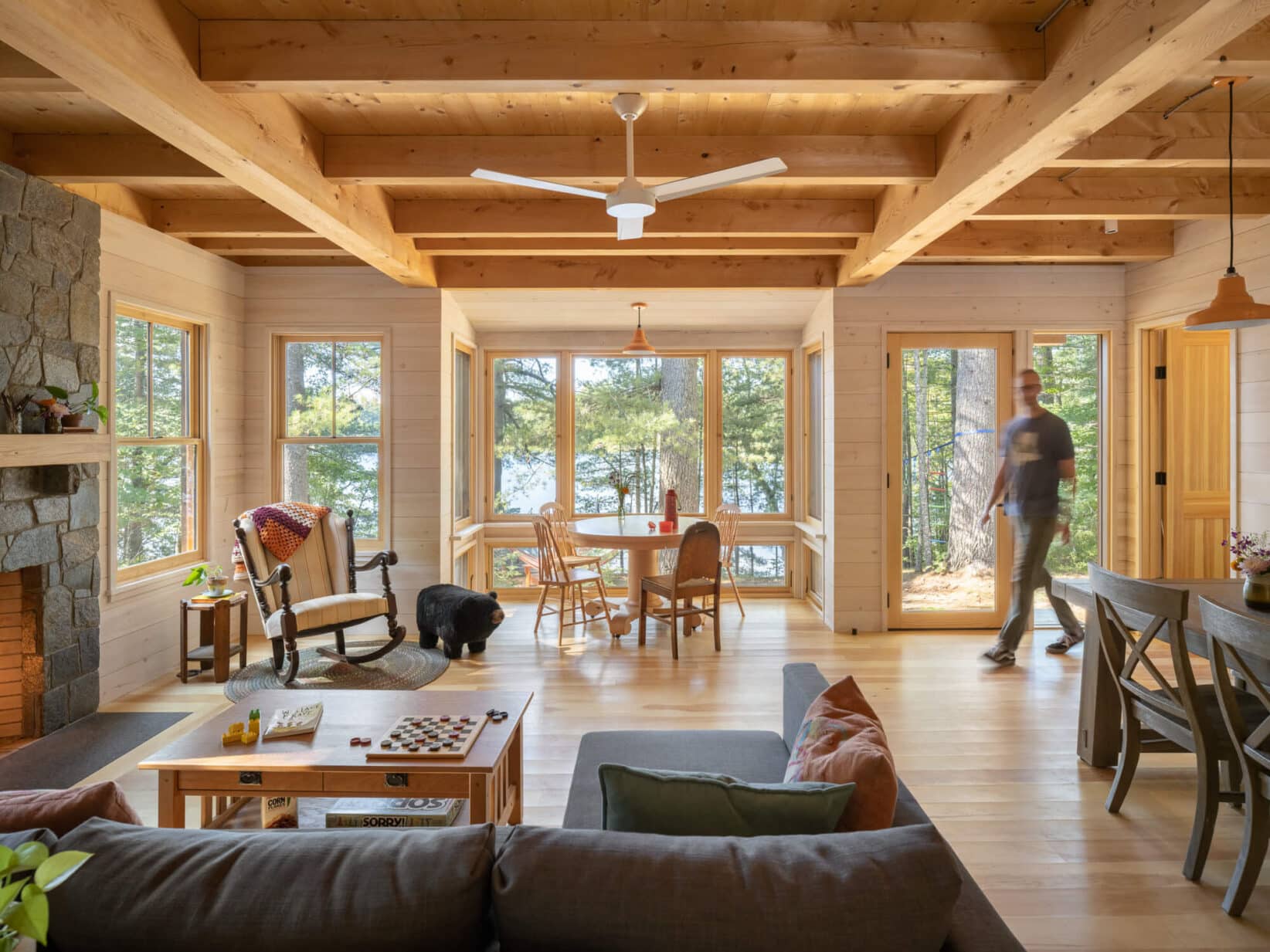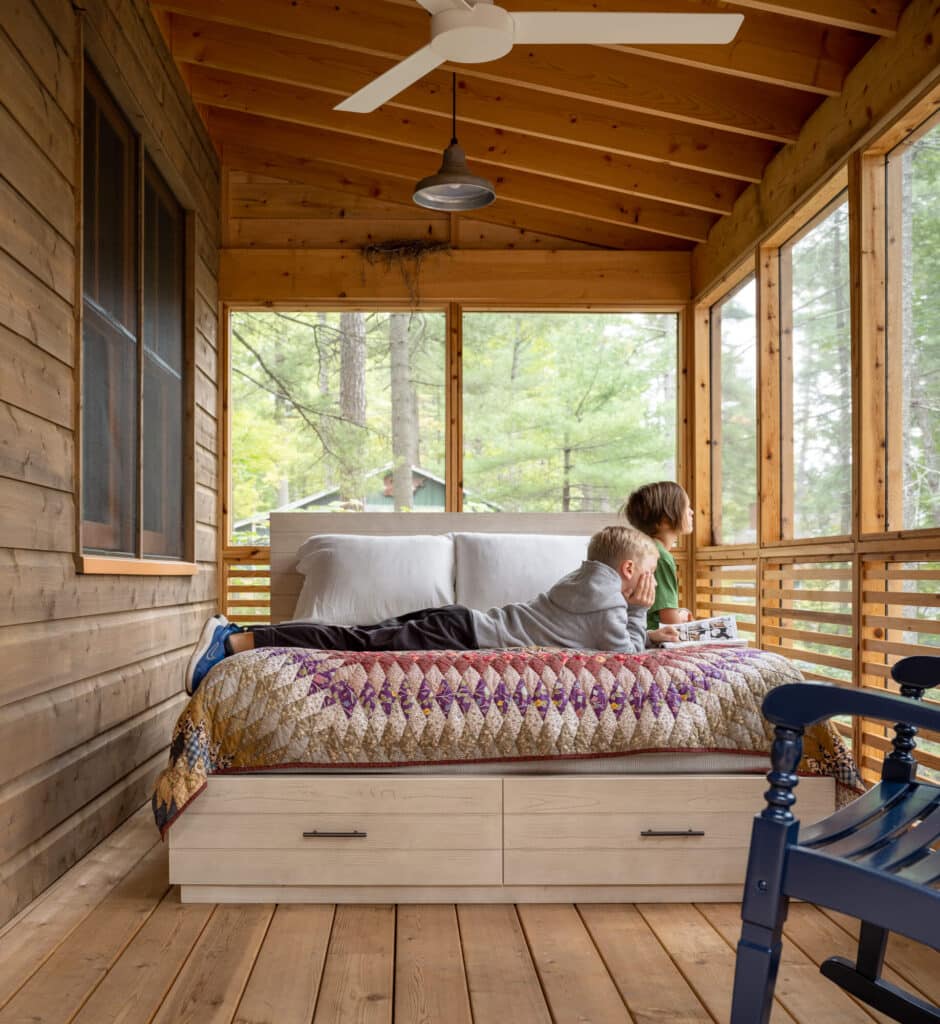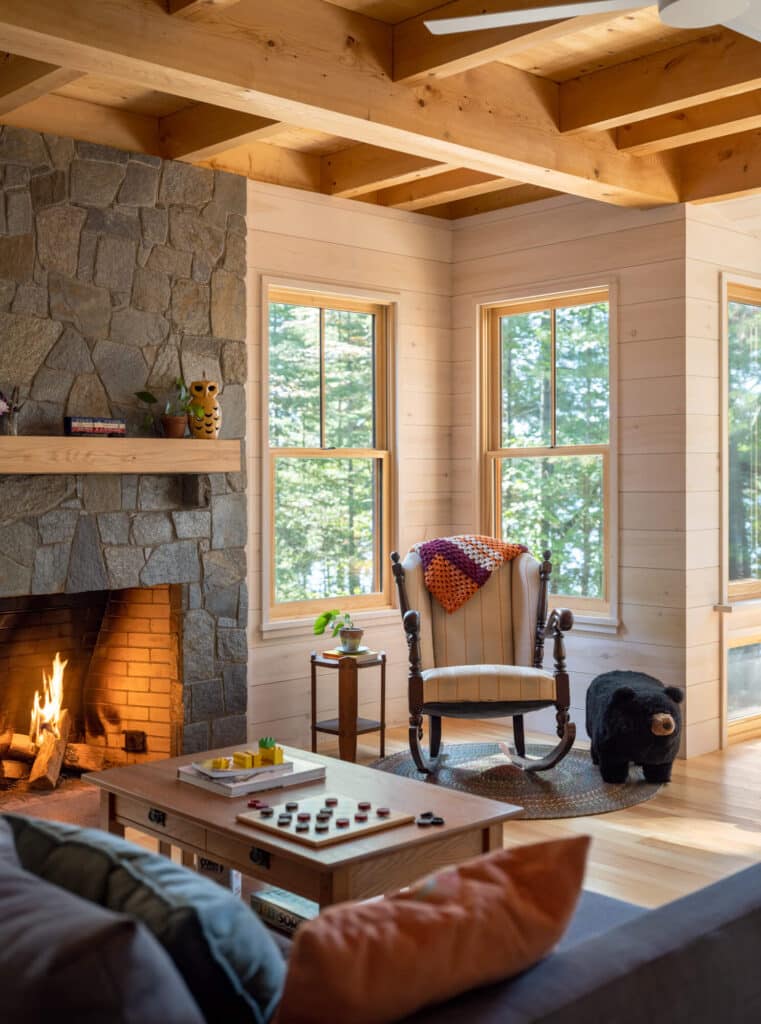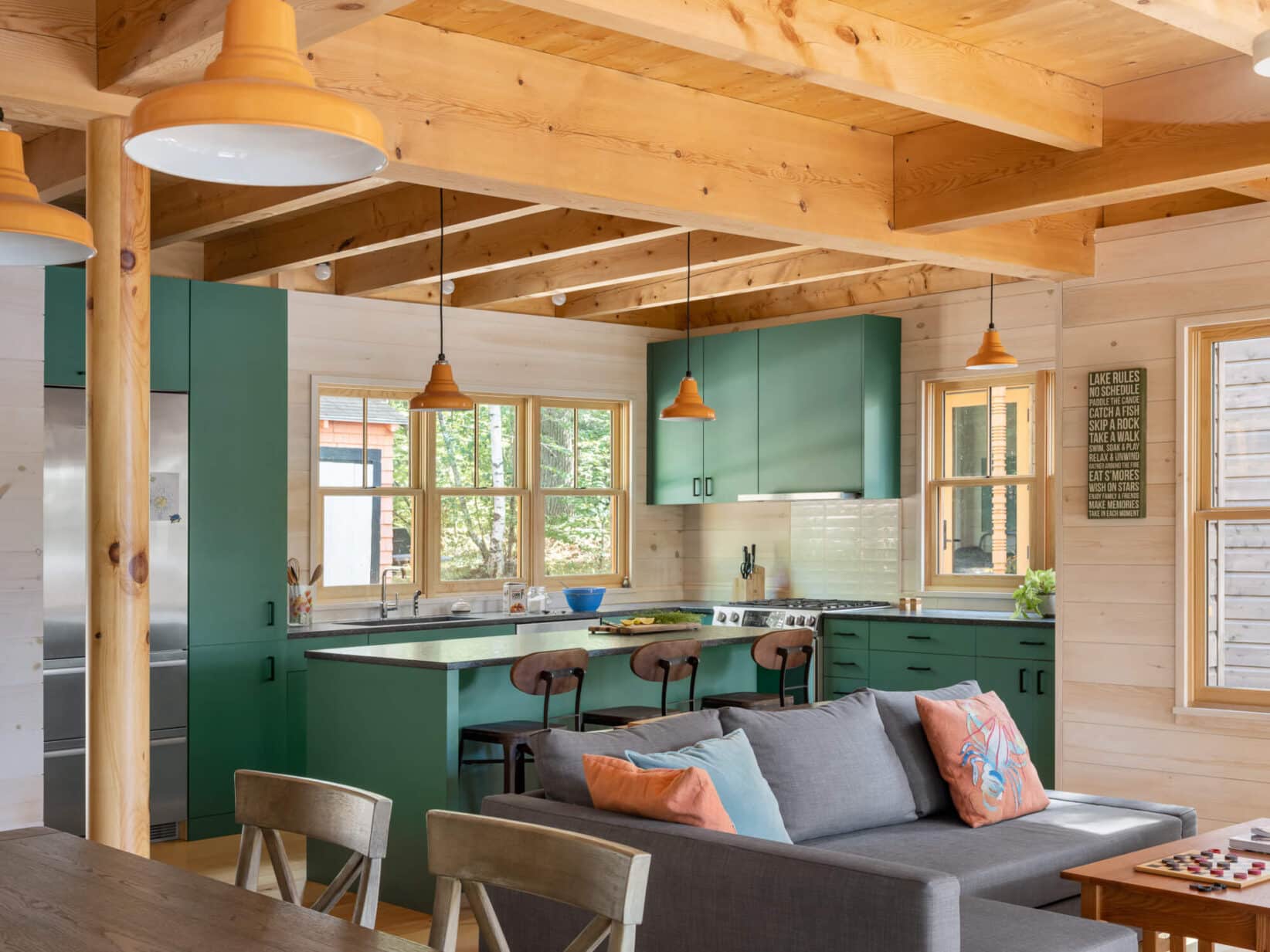 Design Team
Woodhull: David Duncan Morris, Leah Schaffer, Teresa Telander
Build Team
Woodhull: Peter Floeckher, Maslen Flett, Andrew Gibson, Chip Emmons
Build Team
Woodhull: Scott Stuart
Location
Limington, Maine
Photography
Trent Bell
Services
Celebration of the present.
Ready for an upgrade but nostalgic for the memories, the challenge of this design would be striking the right balance – creating room and longevity for the next generation while honoring and appreciating the past. The focus was not on building a luxury escape, but on a celebration of nature, closeness, and the present.
Communal at heart.
The desire to maintain a smaller footprint and remain aligned with neighboring camps ruled out a singular large structure. Instead, the existing cottages were replaced with two smaller forms. With enough space to sleep over 20 guests, the communal-style living environment encourages everyone to be in the main living areas: the kitchen, living room, and outdoors.
For generations to come.
Brown-stained cedar and hemlock keep the family camps somewhat camouflaged, accented by the orange that pays homage to the original color of the 1950s structures. Inside, pine floors and walls keep the spaces bright and sunny. Consideration and influence of the past throughout this structure welcome generations to come.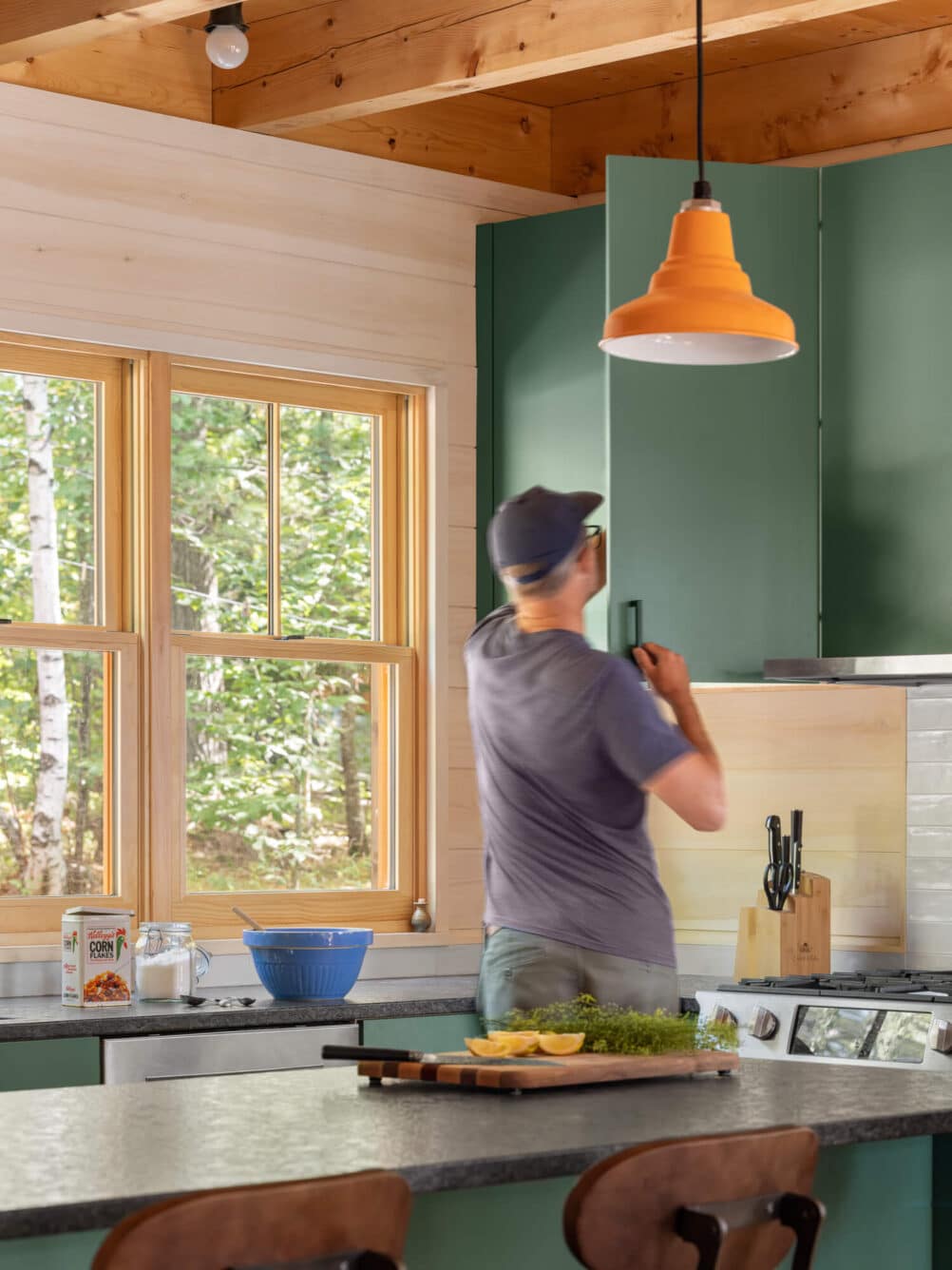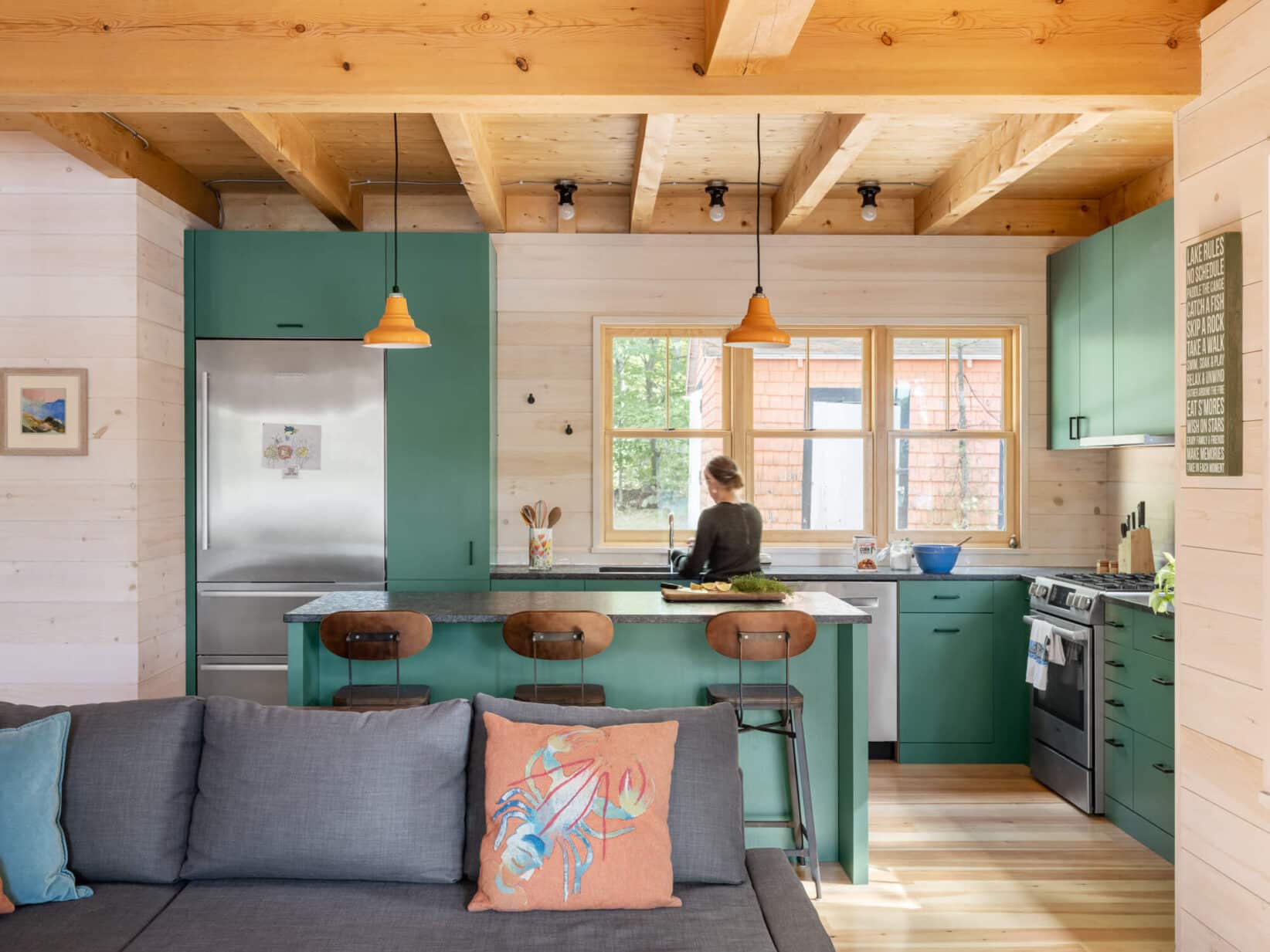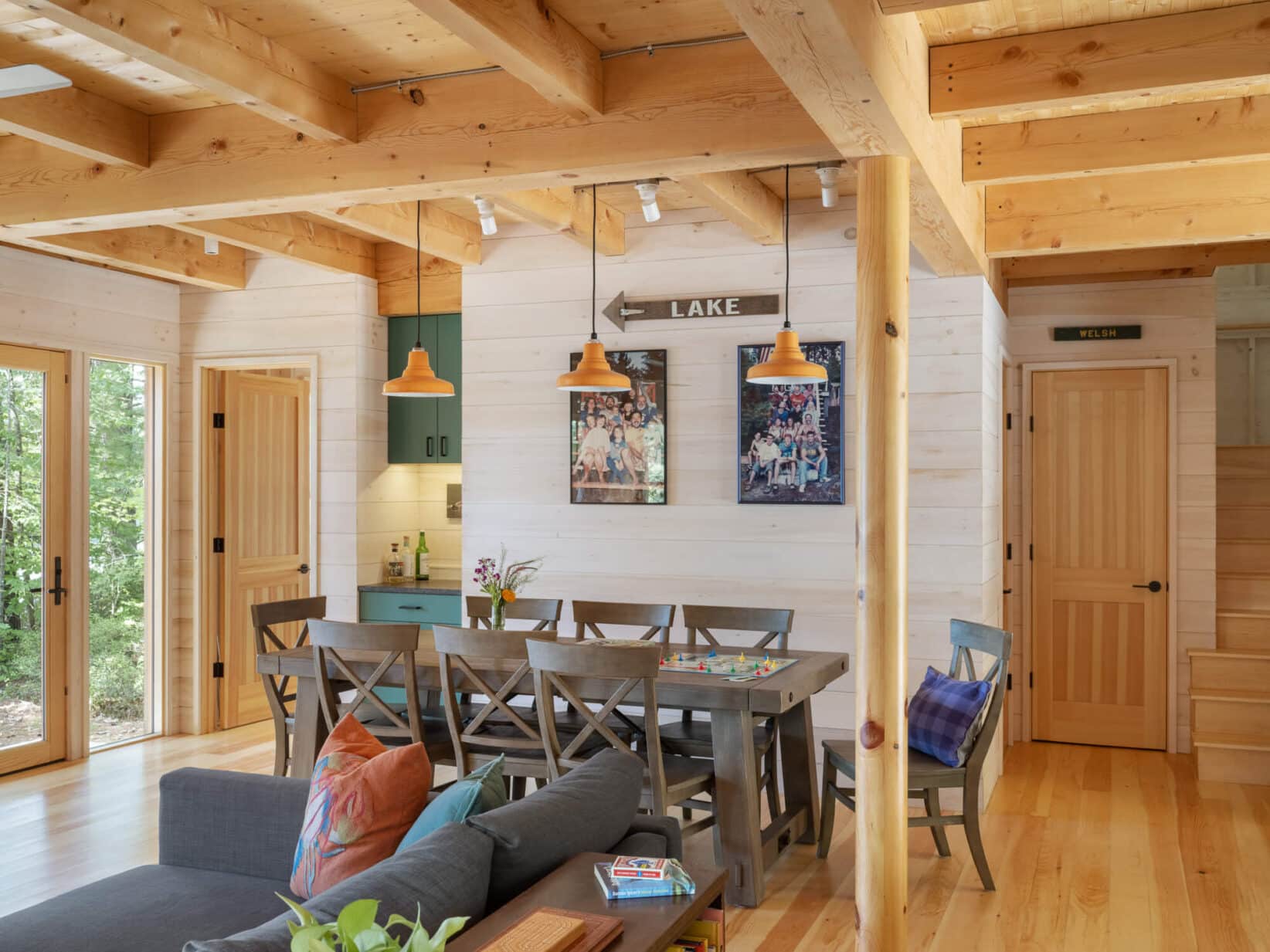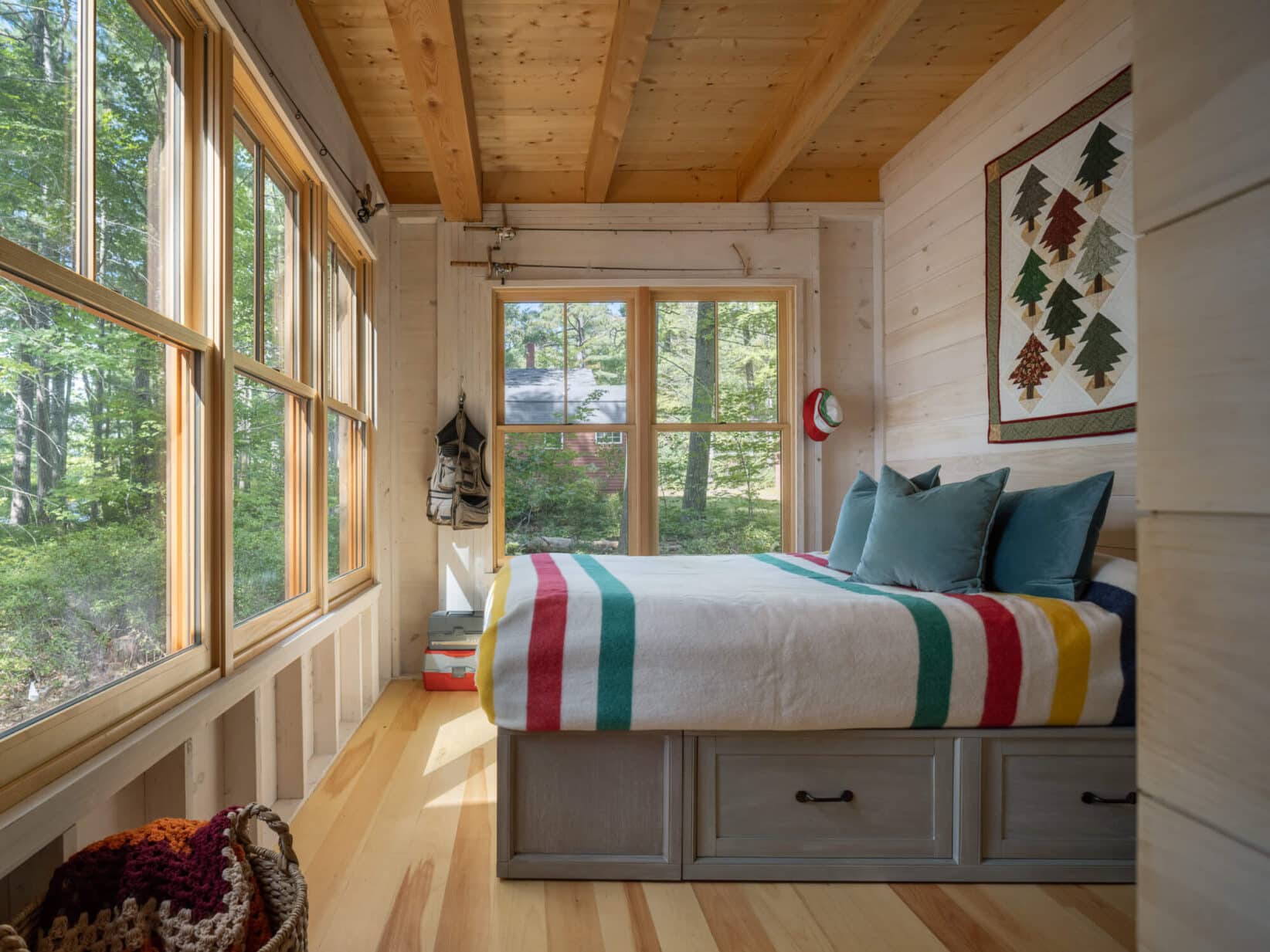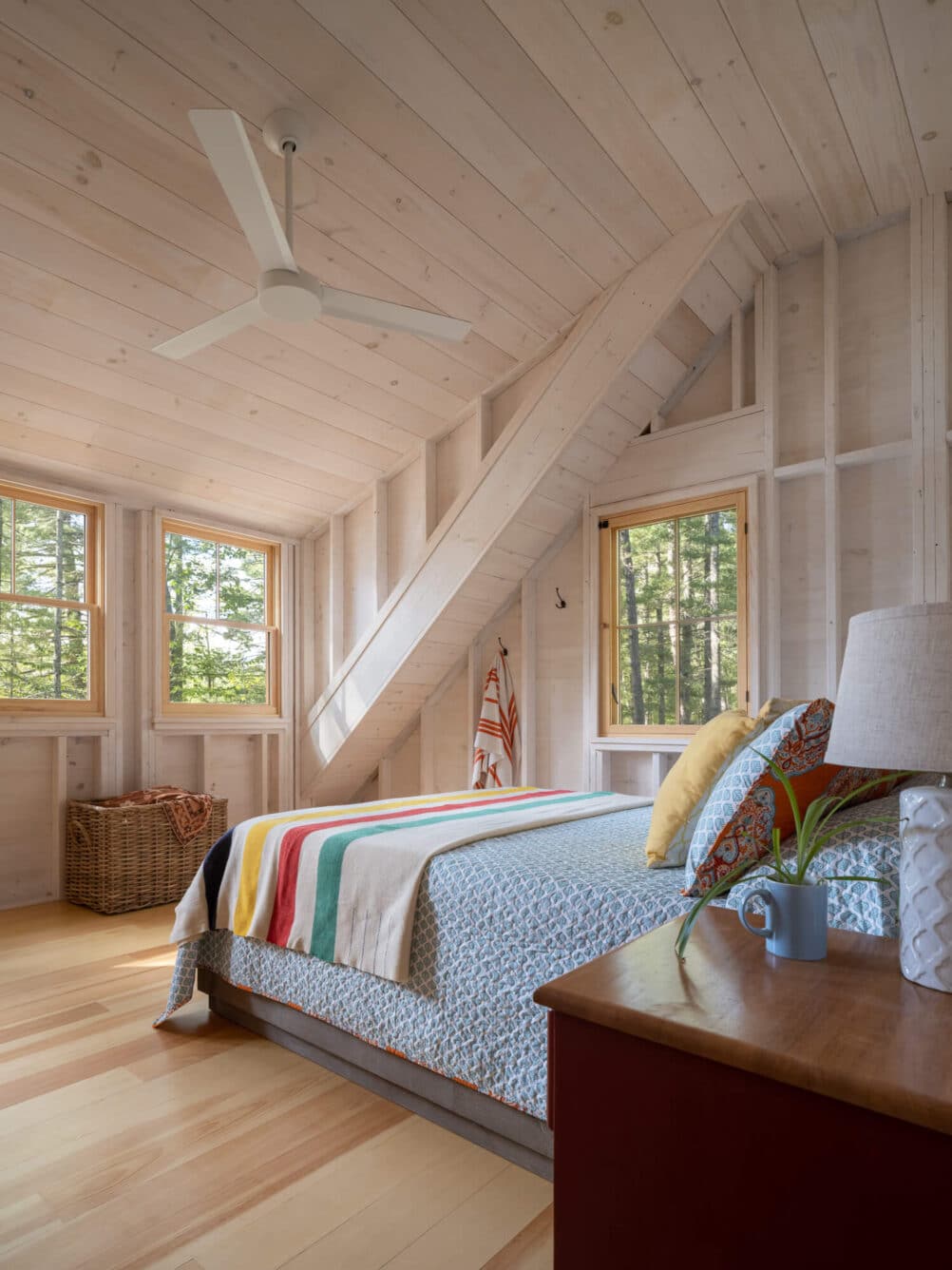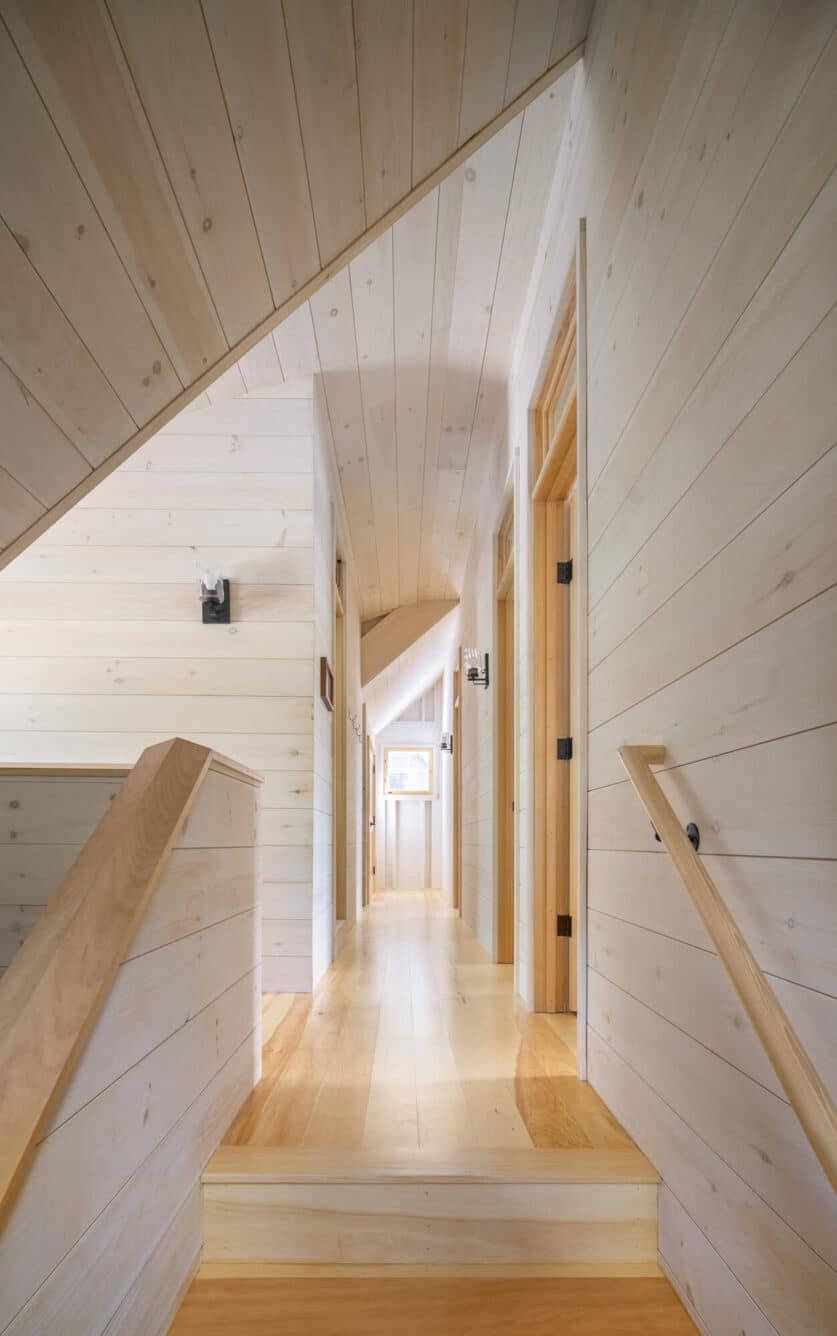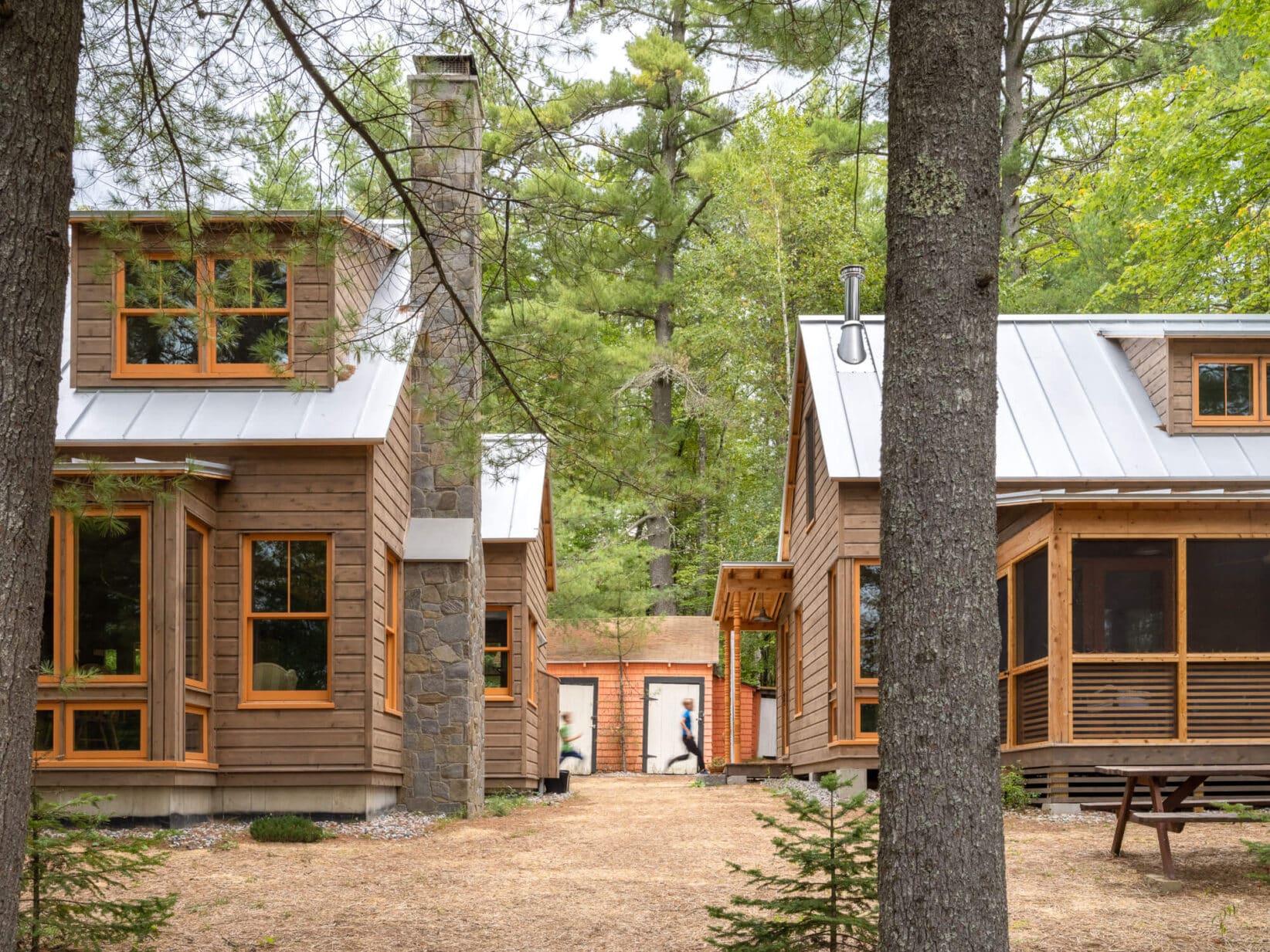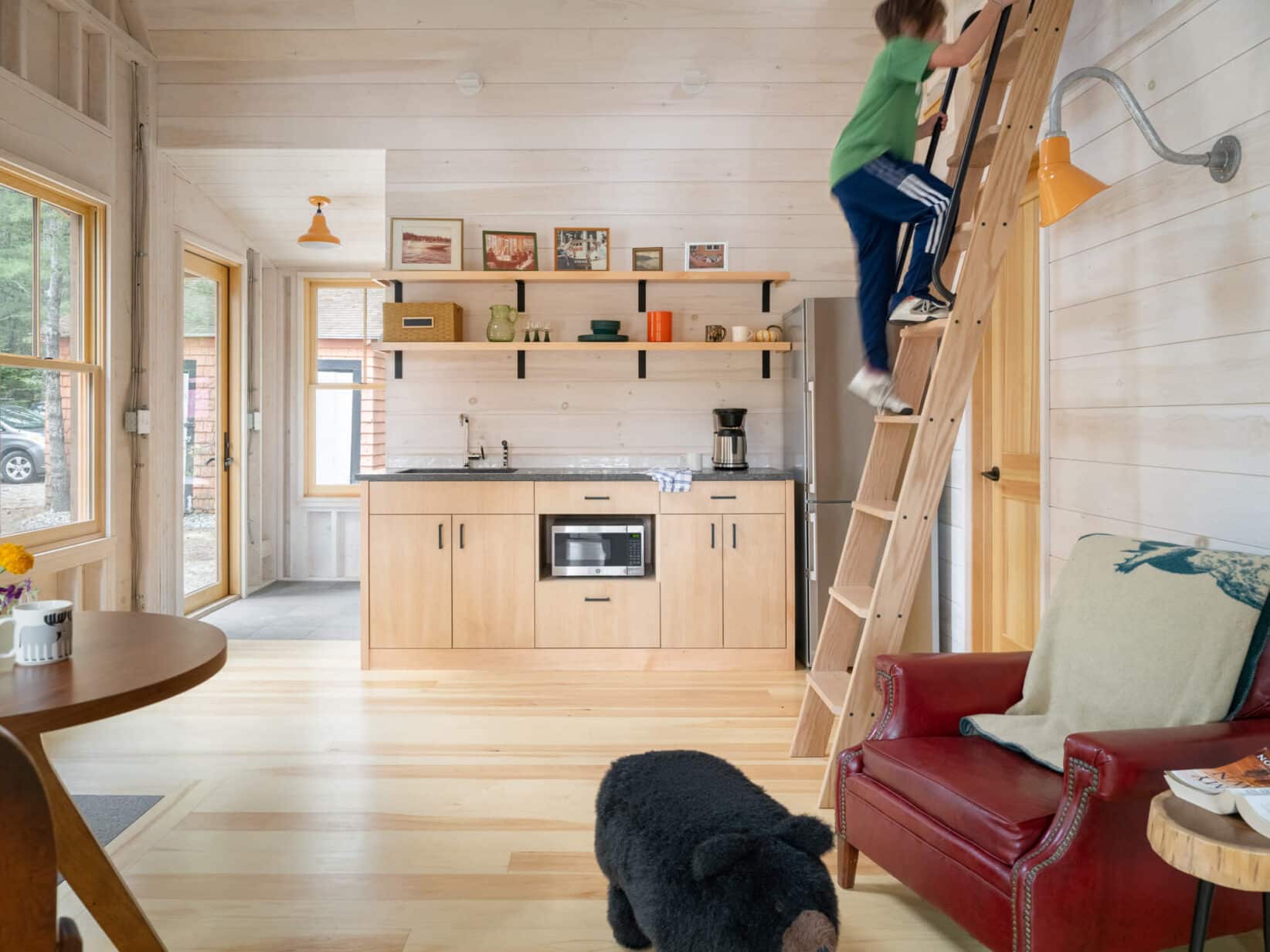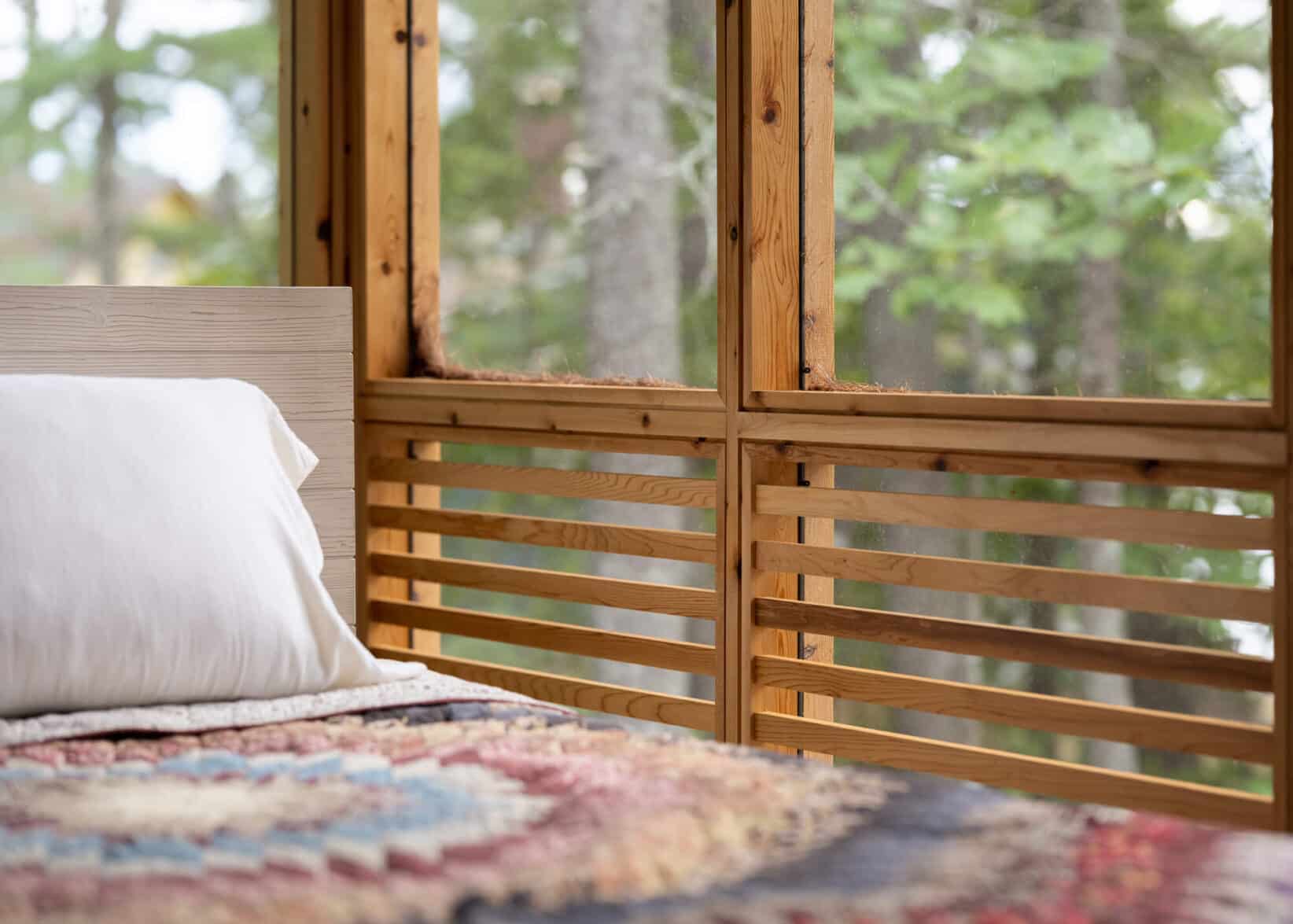 Ready to start?
Every project begins with a conversation.