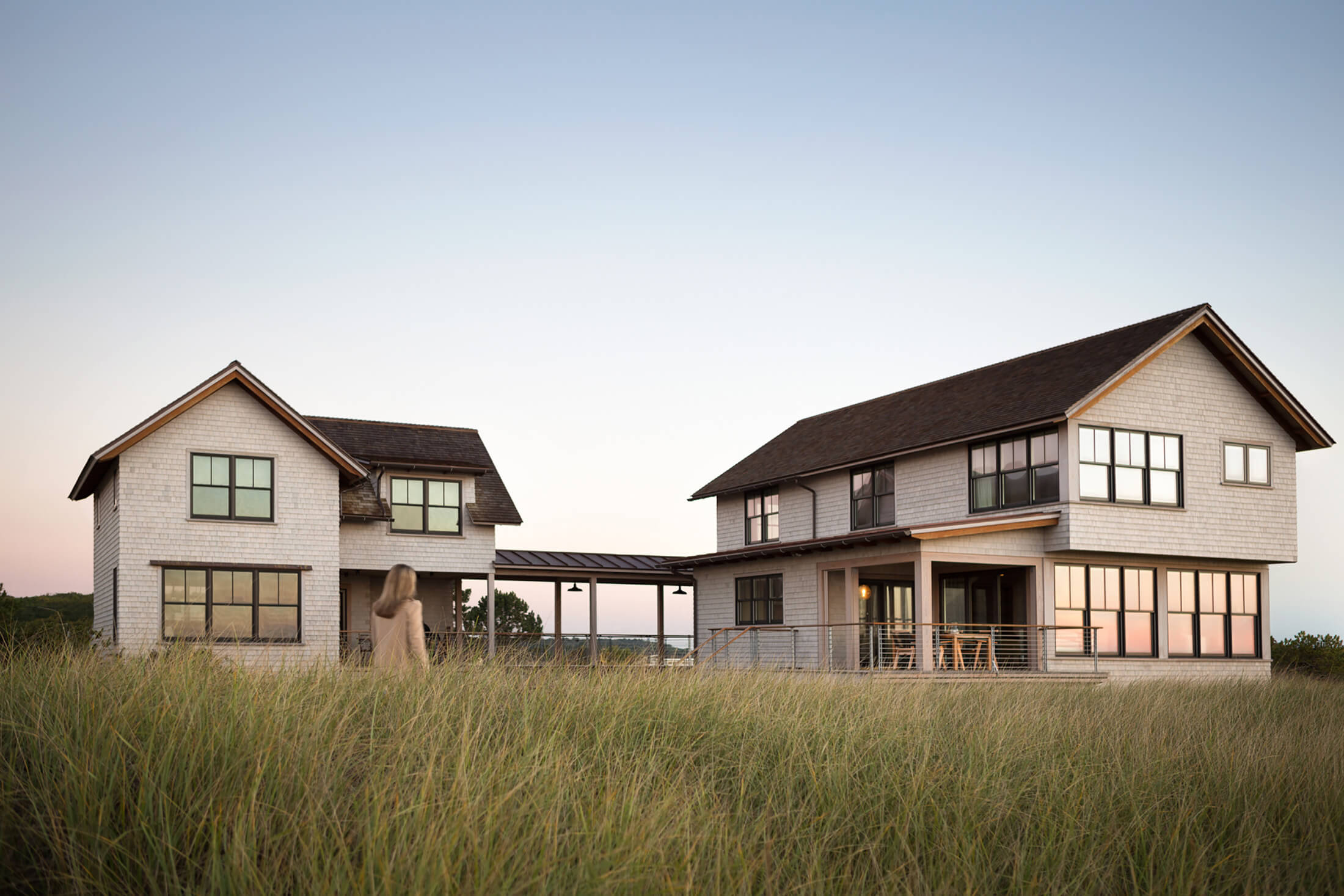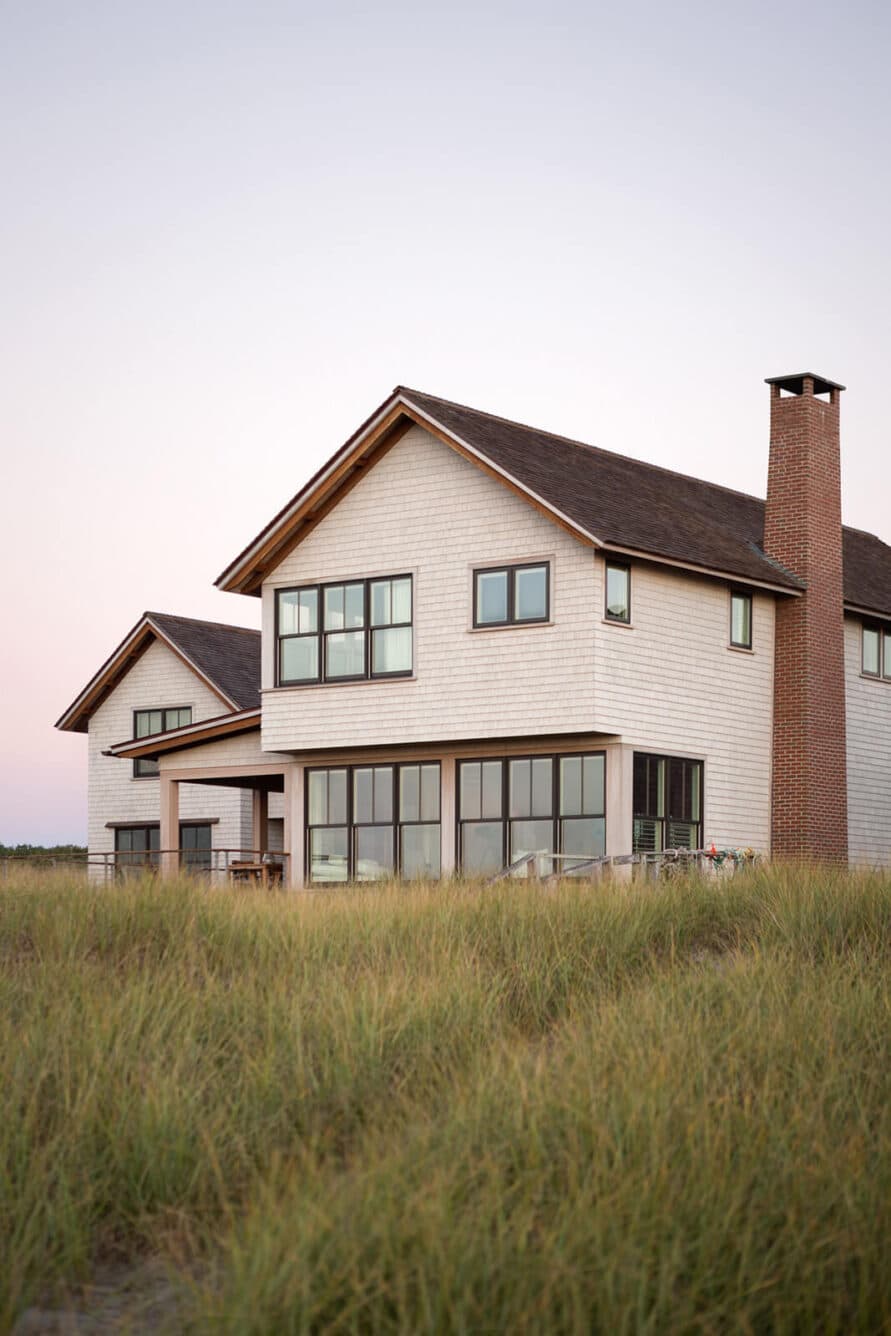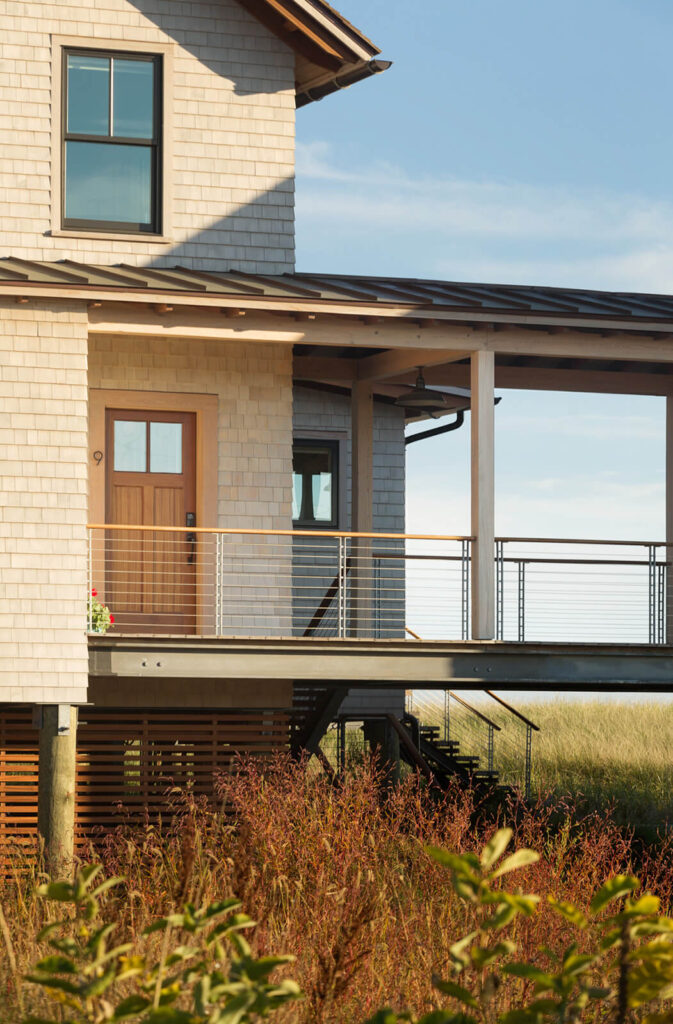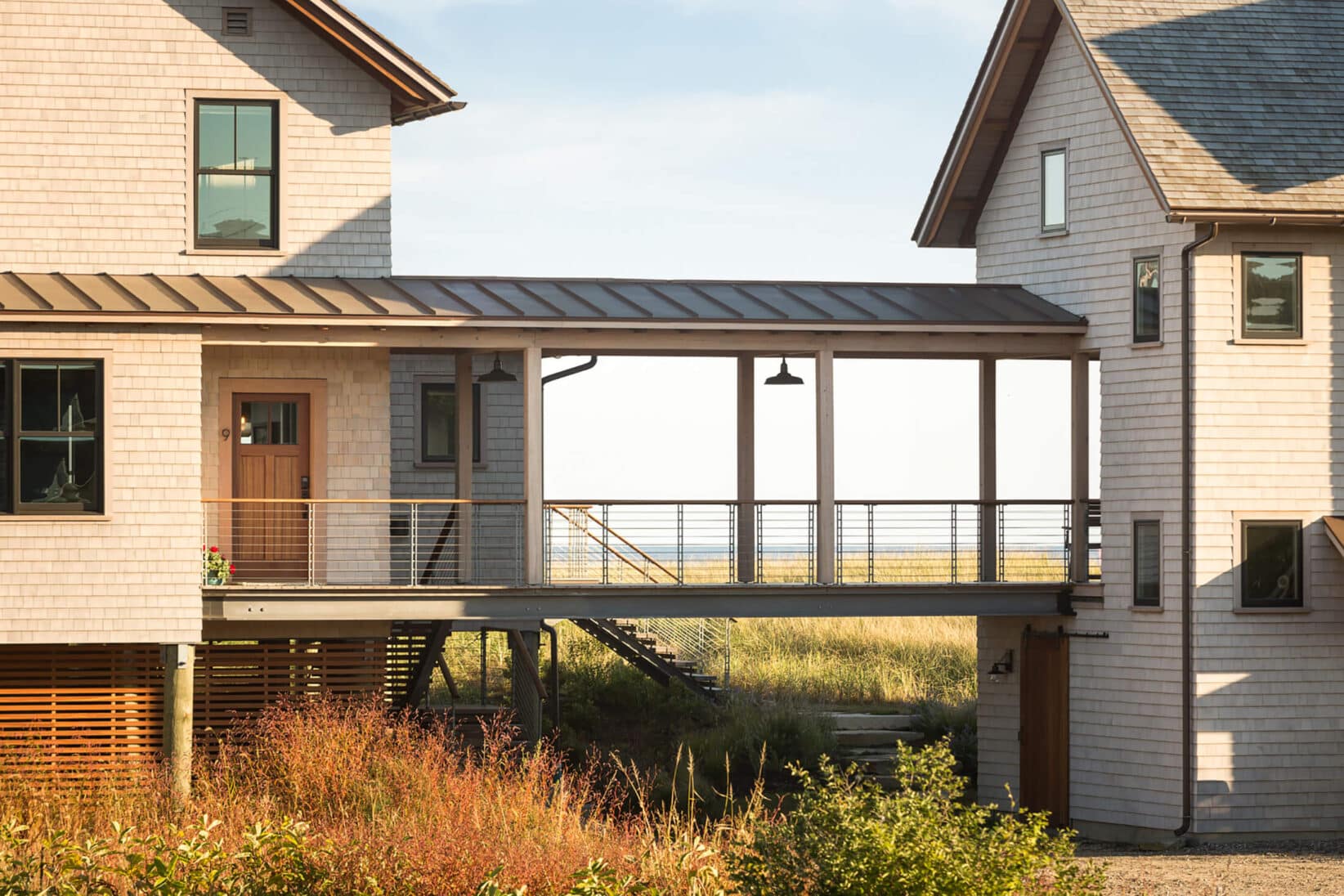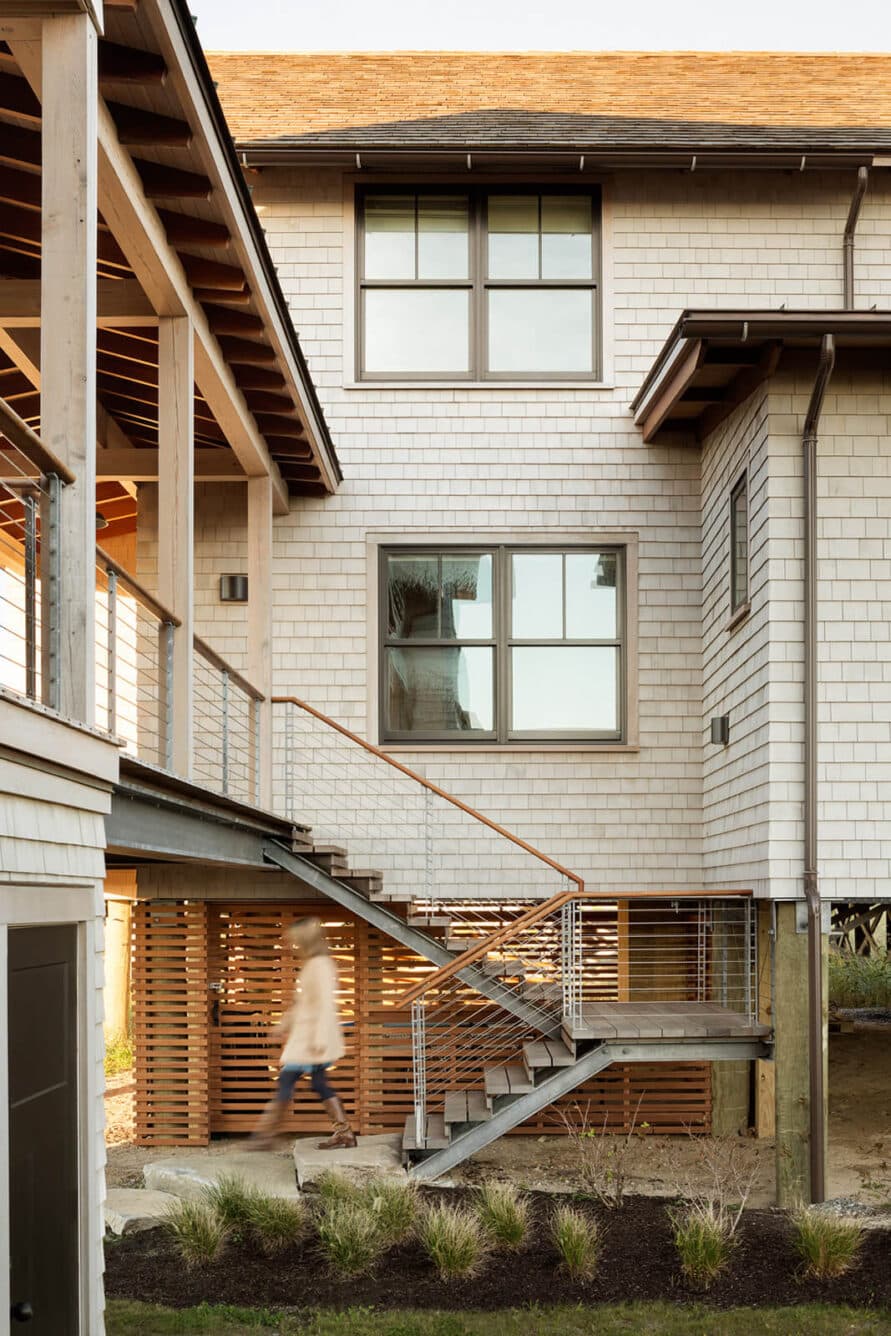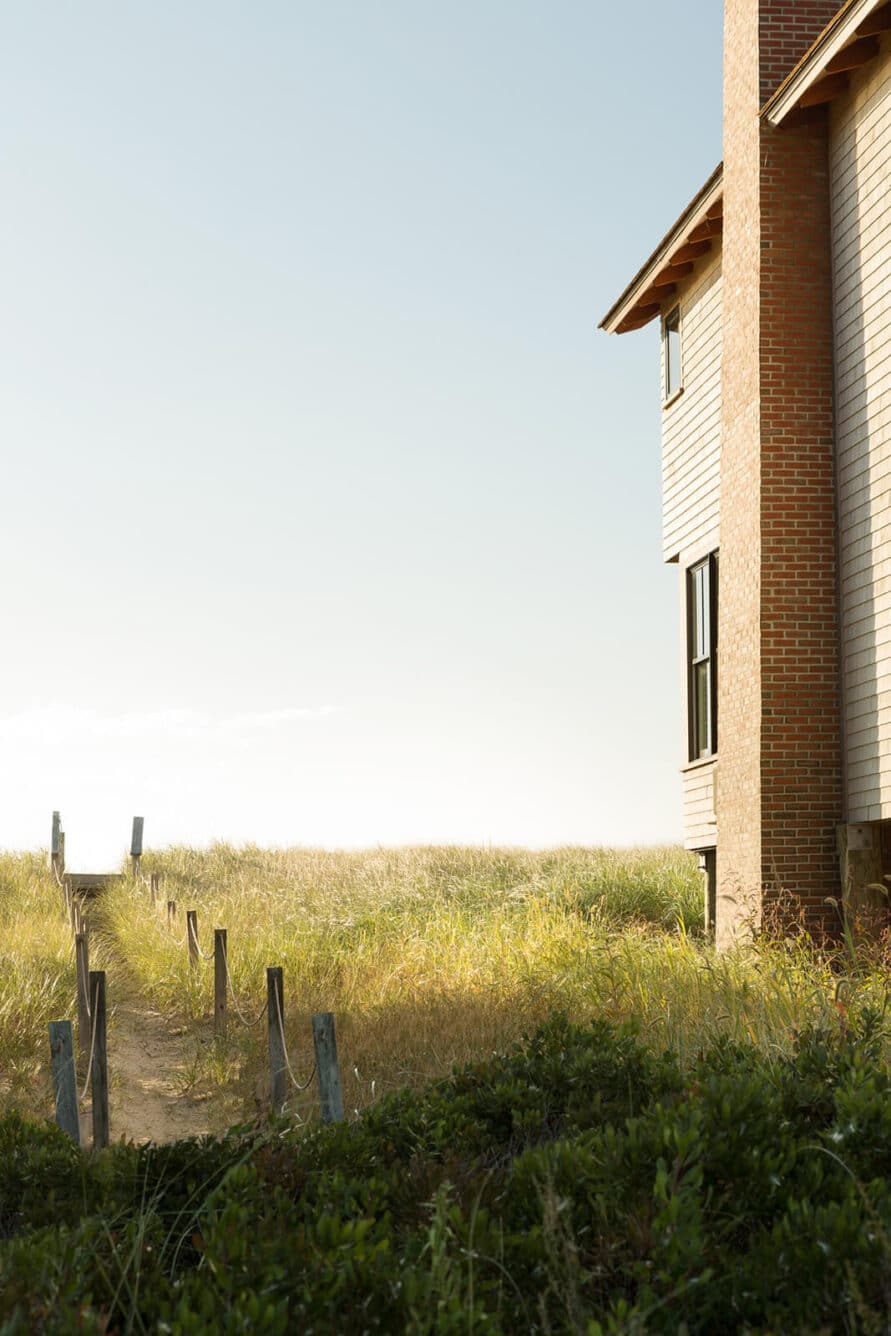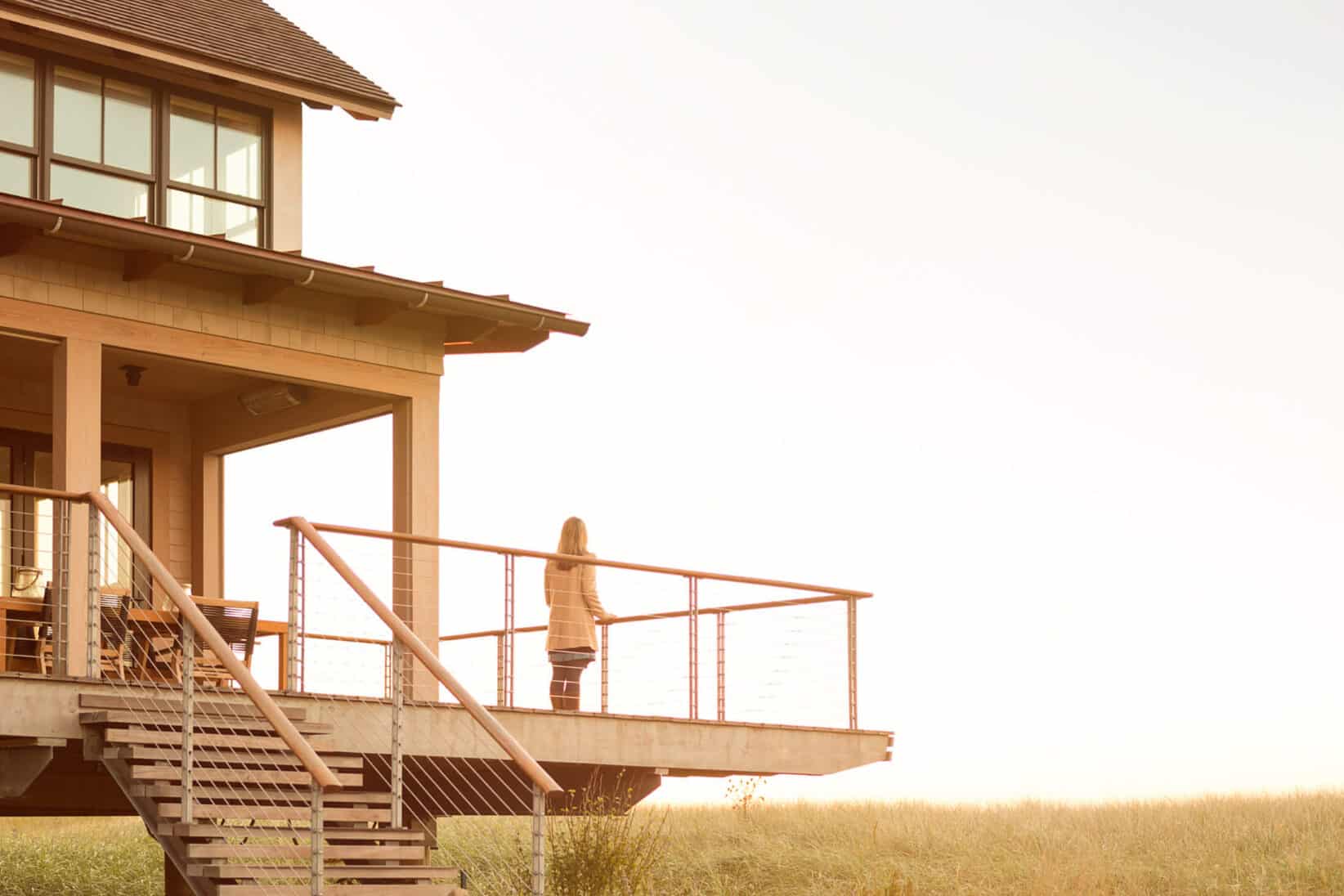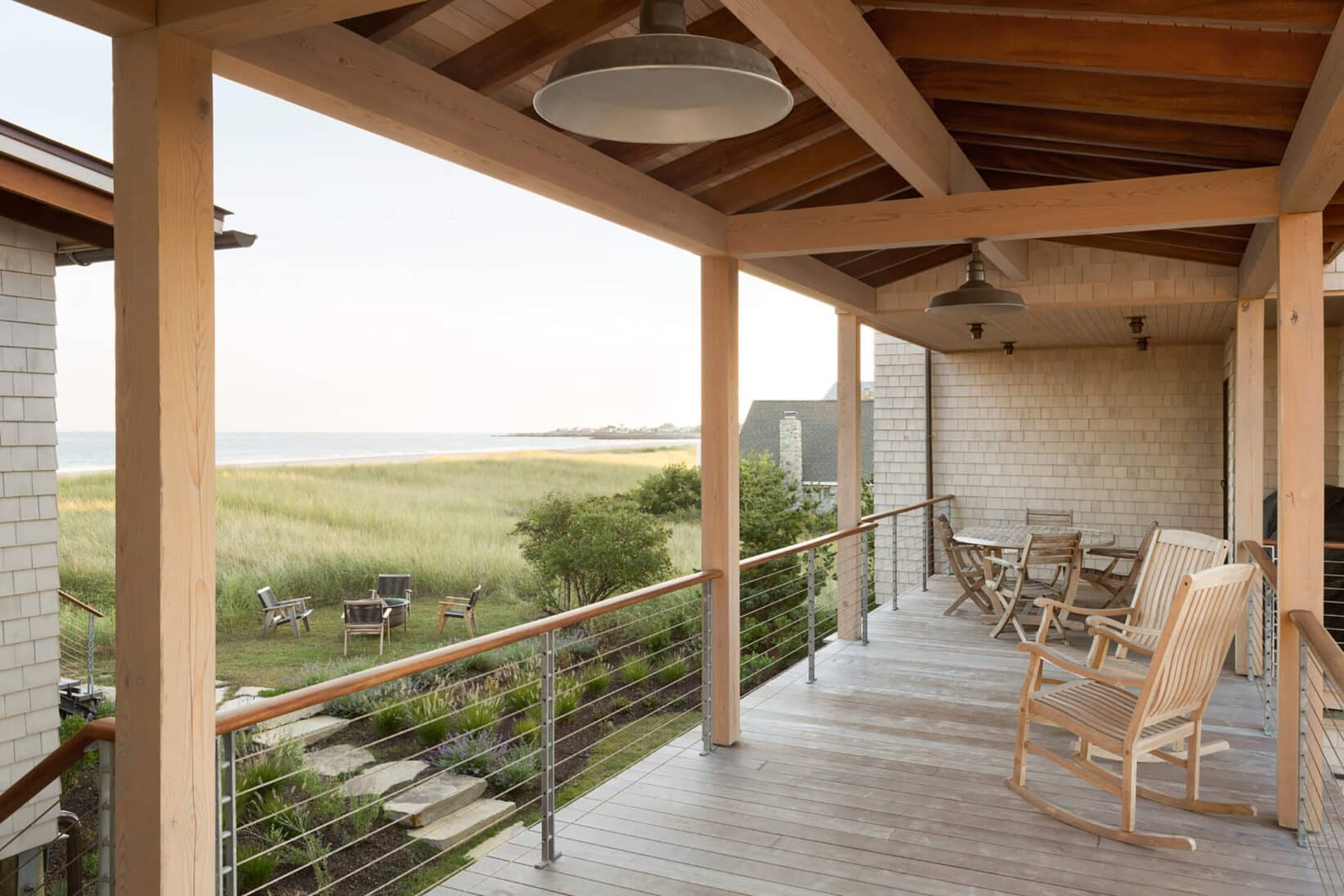 Design Team
Woodhull
Landscape Architect: Richardson & Associates
Build Team
Bowley Builders
Location
Biddeford, Maine
Photography
Trent Bell
Services
A balancing act.
A couple was looking for a coastal Maine getaway that would offer views and water access while not being overly intrusive in the landscape. The building site was a complex and fragile shorefront setting with environmental challenges. The outcome was a solid structure designed to maintain the sustainability and visibility of the surrounding dunes.
A commanding presence.
The substantial 4,500-square-foot home and guest house are built on driven piles. This protects the structures, conserves the dune, and creates a sense of floating in the home. The wood framing, steel beams, and classic red brick used for the building never overwhelm the landscape but are commanding enough to stand out. The path leading down to the beach intersects the aerial bridge connecting the home and guest house, and the steel of the walkway is left exposed to the elements.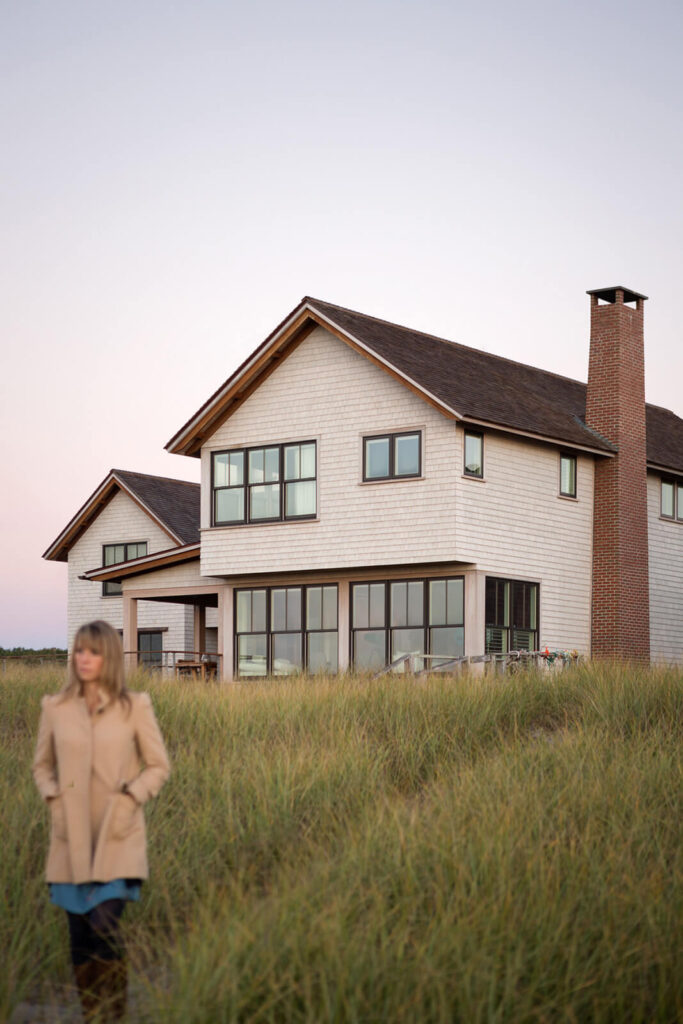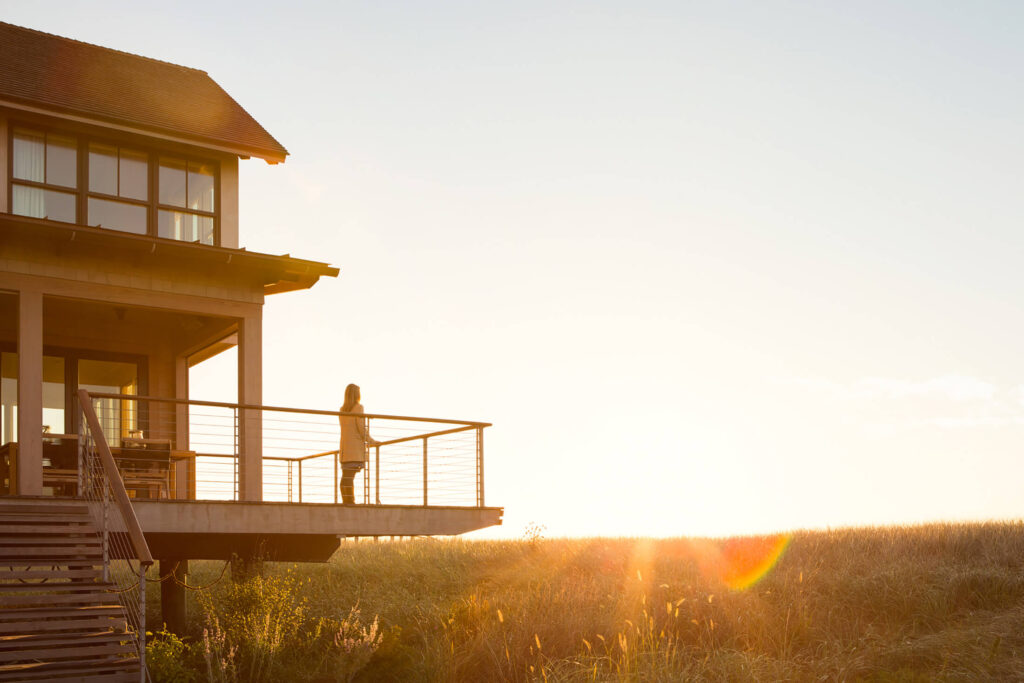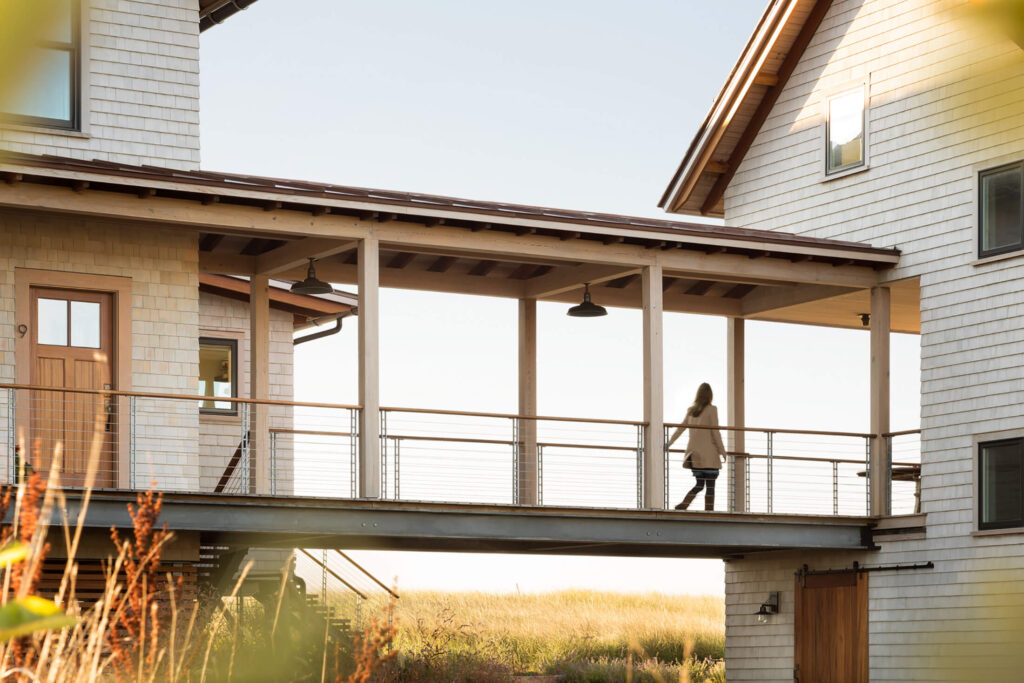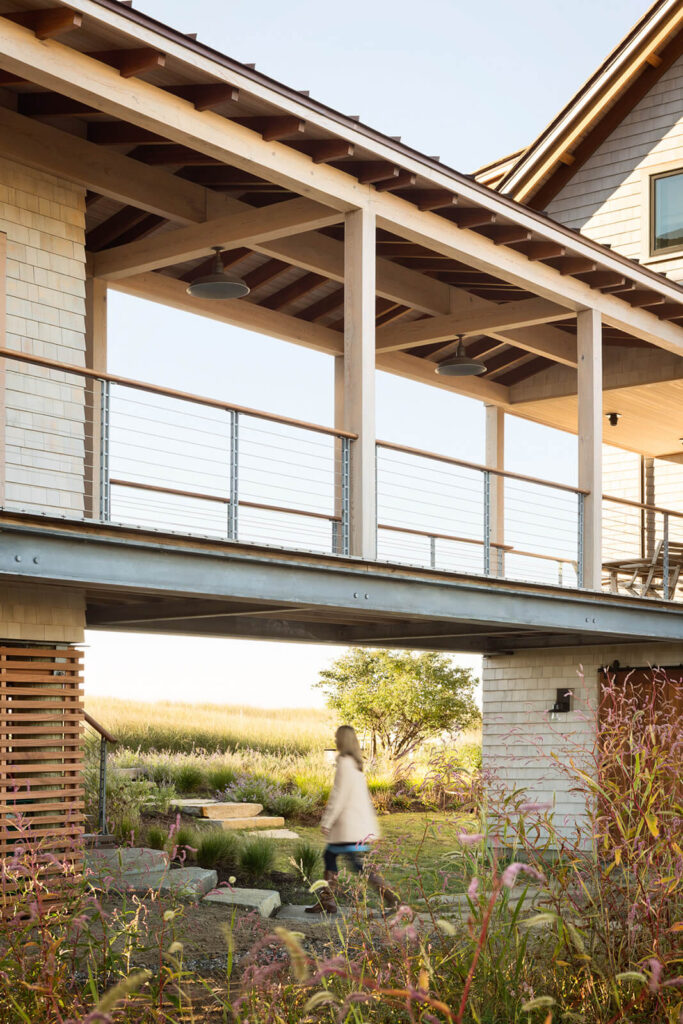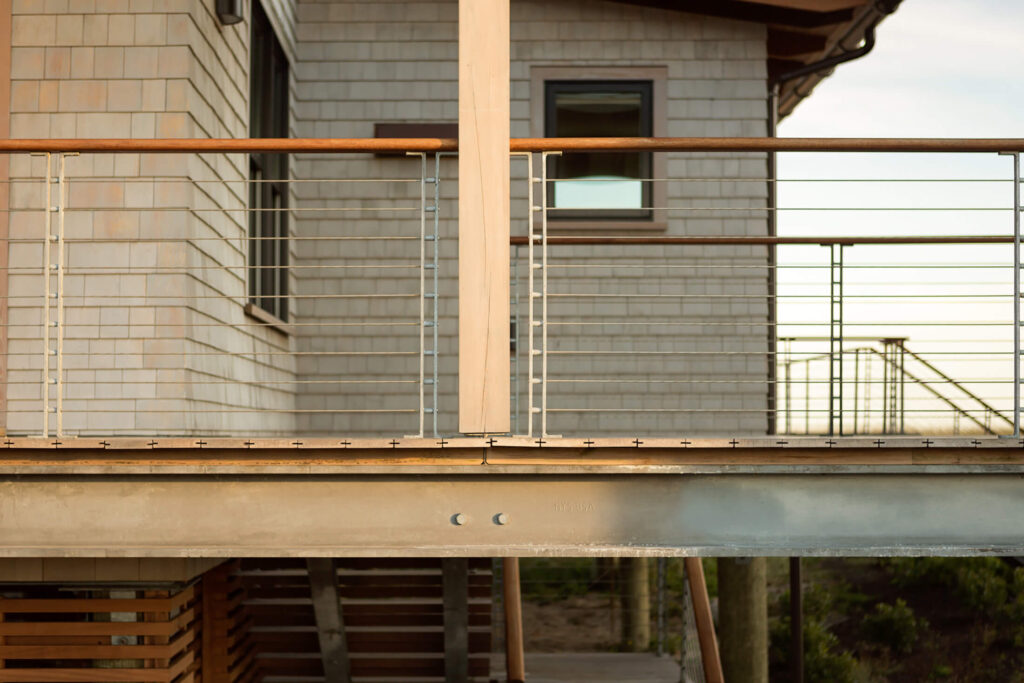 Ready to start?
Every project begins with a conversation.