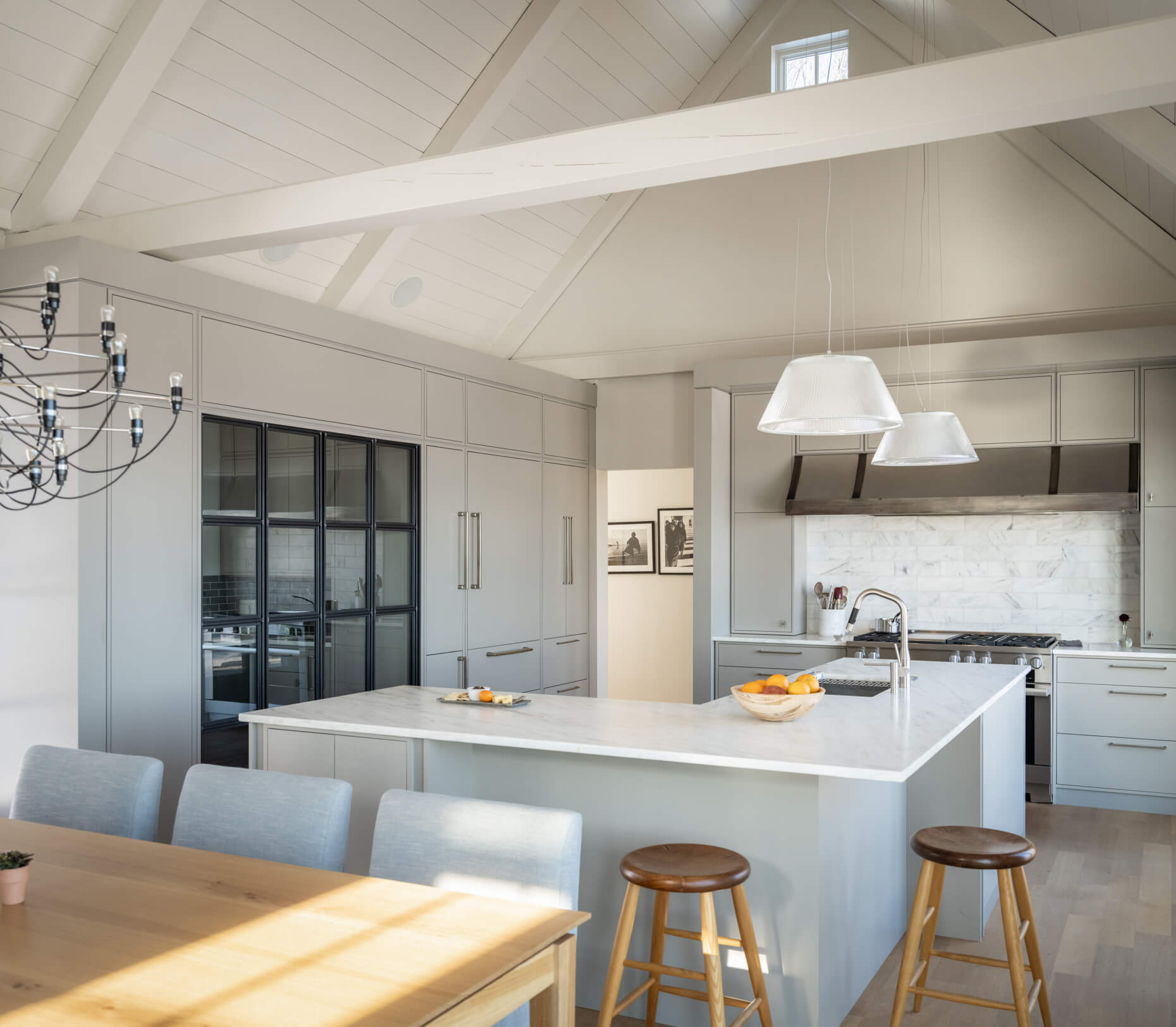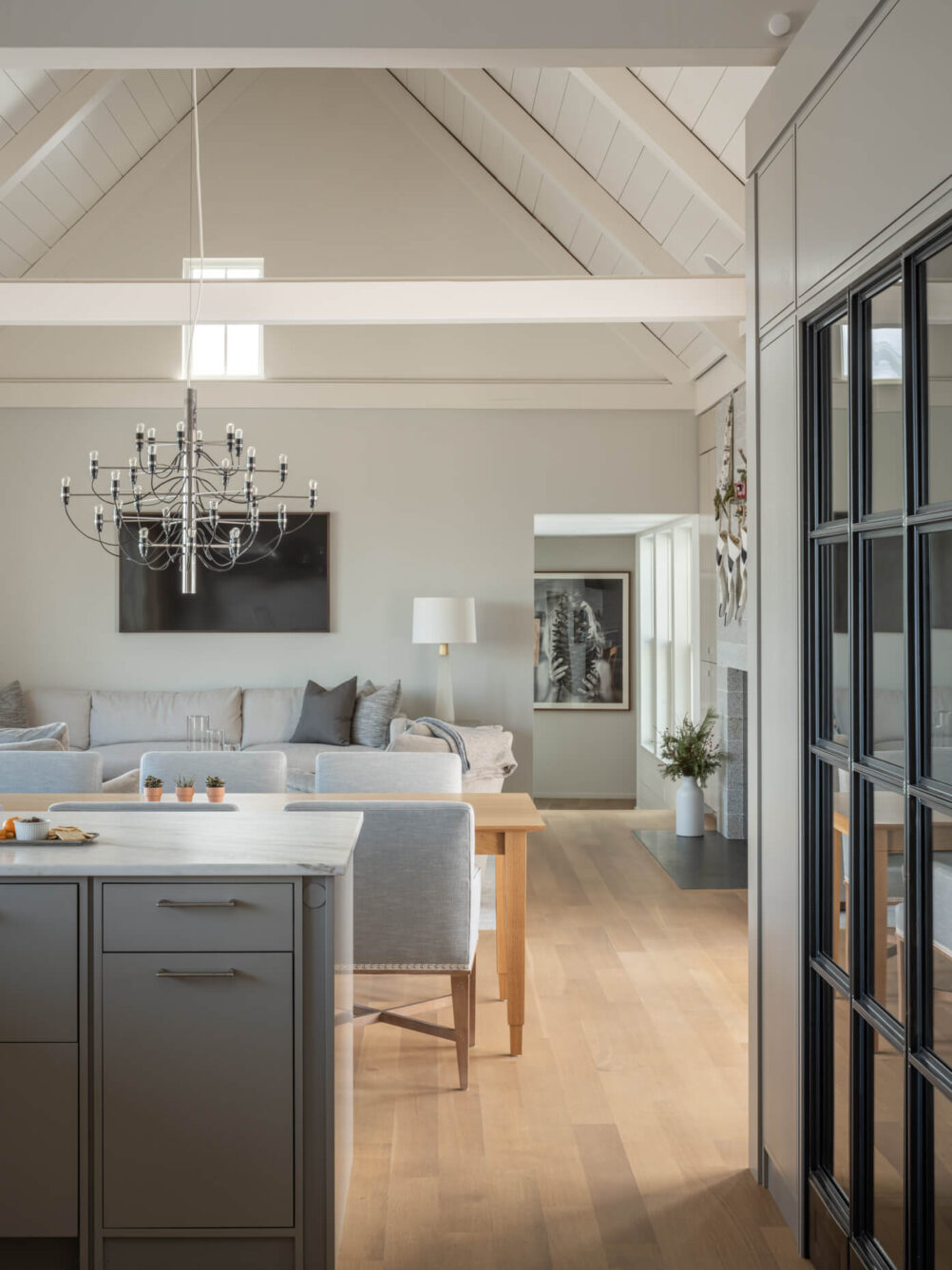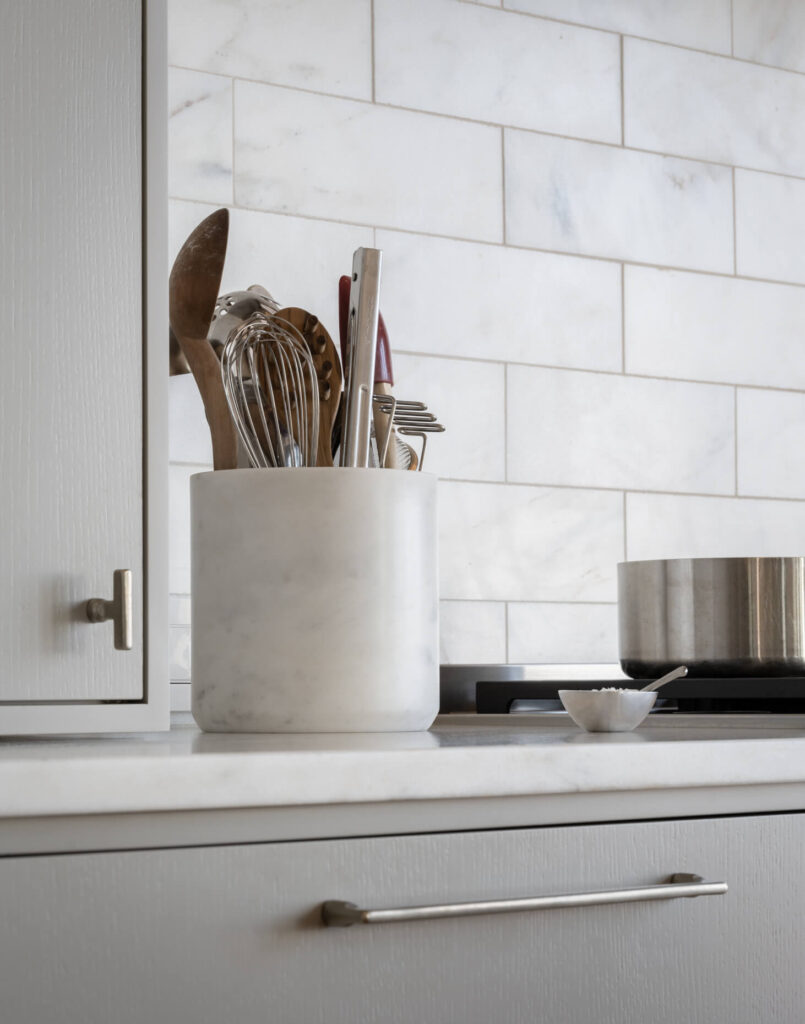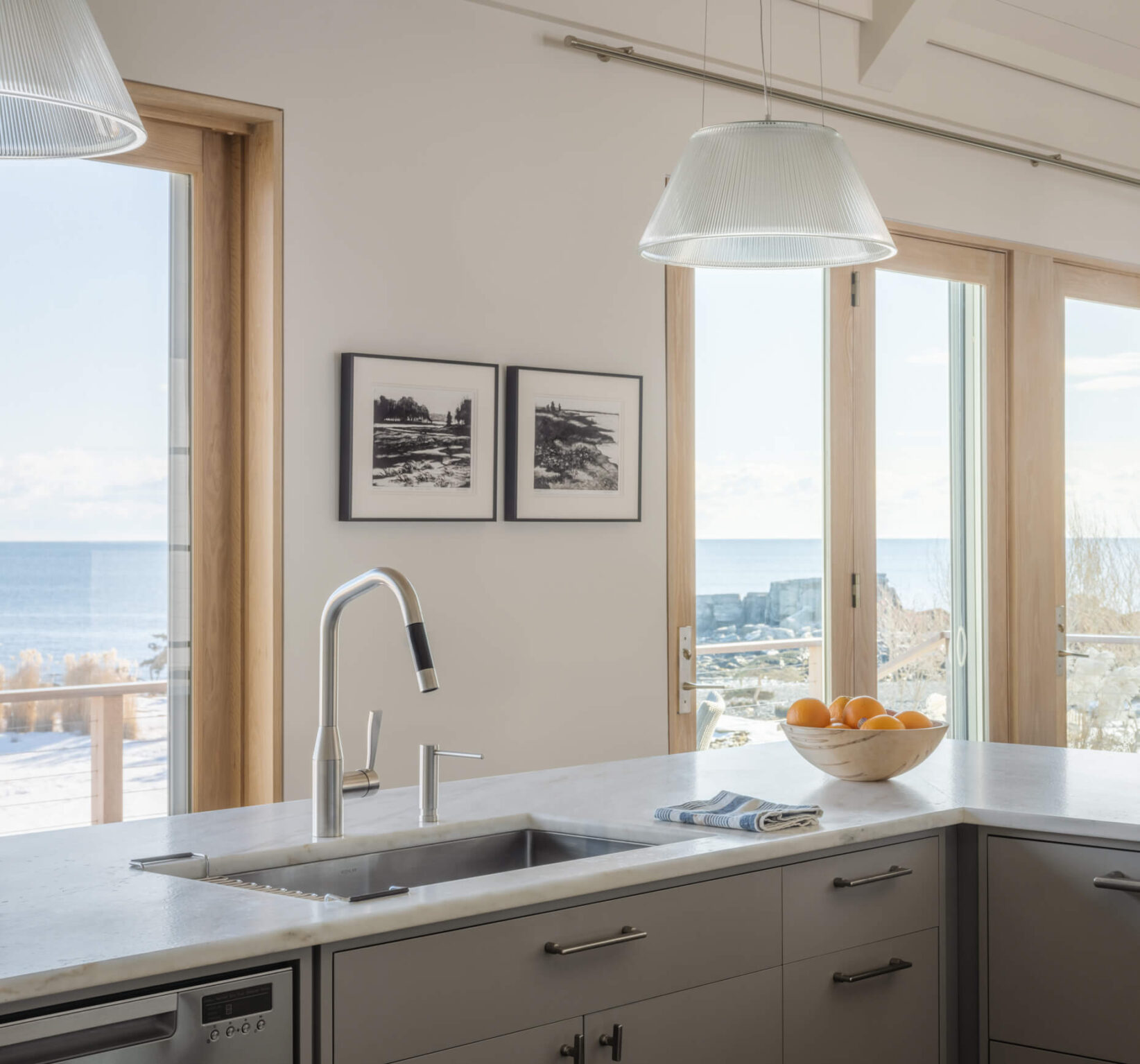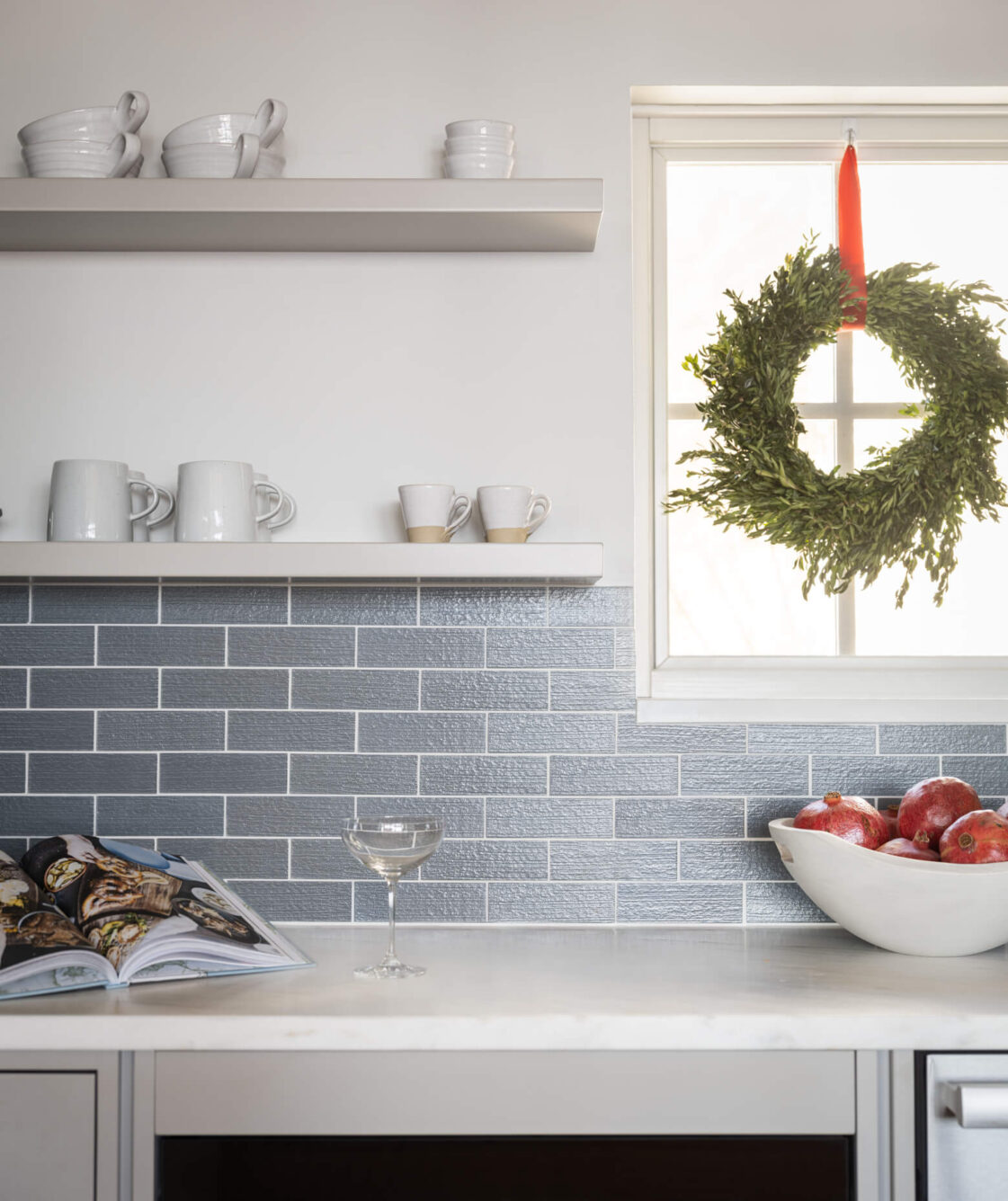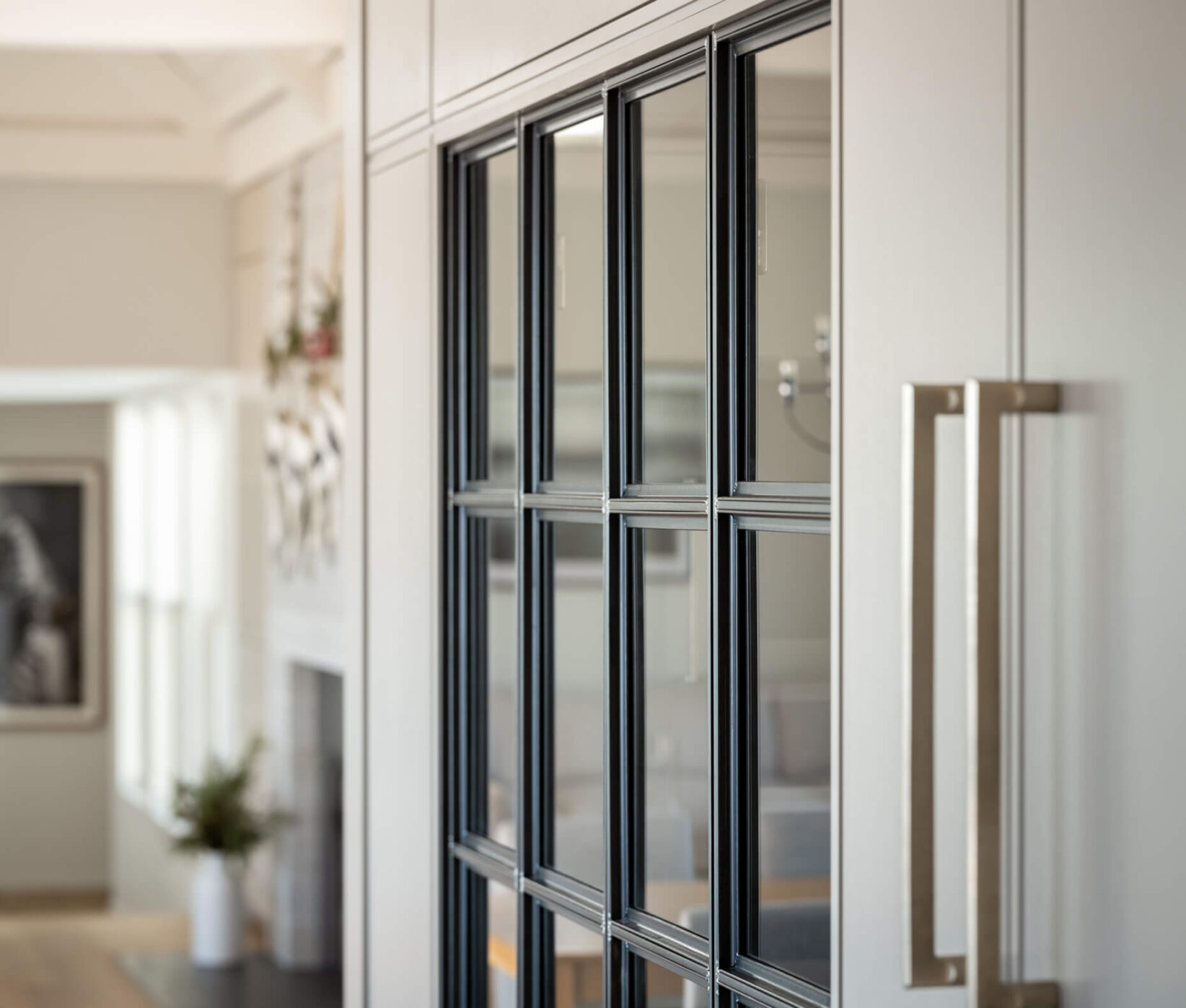 Design Team
Woodhull: David Duncan Morris, Leah Schaffer
Build Team
Woodhull
Location
Portland, Maine
Photography
Trent Bell
Services
Making room.
This oceanfront getaway outside the city became the gathering spot for a Portland couple's family and friends. The ranch-style home was revamped with a focus on connection and entertainment, but the positioning of the house itself was a challenge. A central kitchen and dining area lacked any room for easy movement and hosting, so the unconventional layout required unconventional solutions.
The view takes center stage.
A shorefront view at the back of the home became the center stage of the new kitchen. The marble-top island was repositioned to keep the ocean in full site and pathways open. A butcher's pantry was closed off with steel doors to keep the space simple, but it can also be opened as an extension of space. Custom millwork stands out throughout the kitchen with the smooth-finished cabinet boxes against textured cabinet doors. All elements celebrate the character of materials, while neutral tones provide simplicity.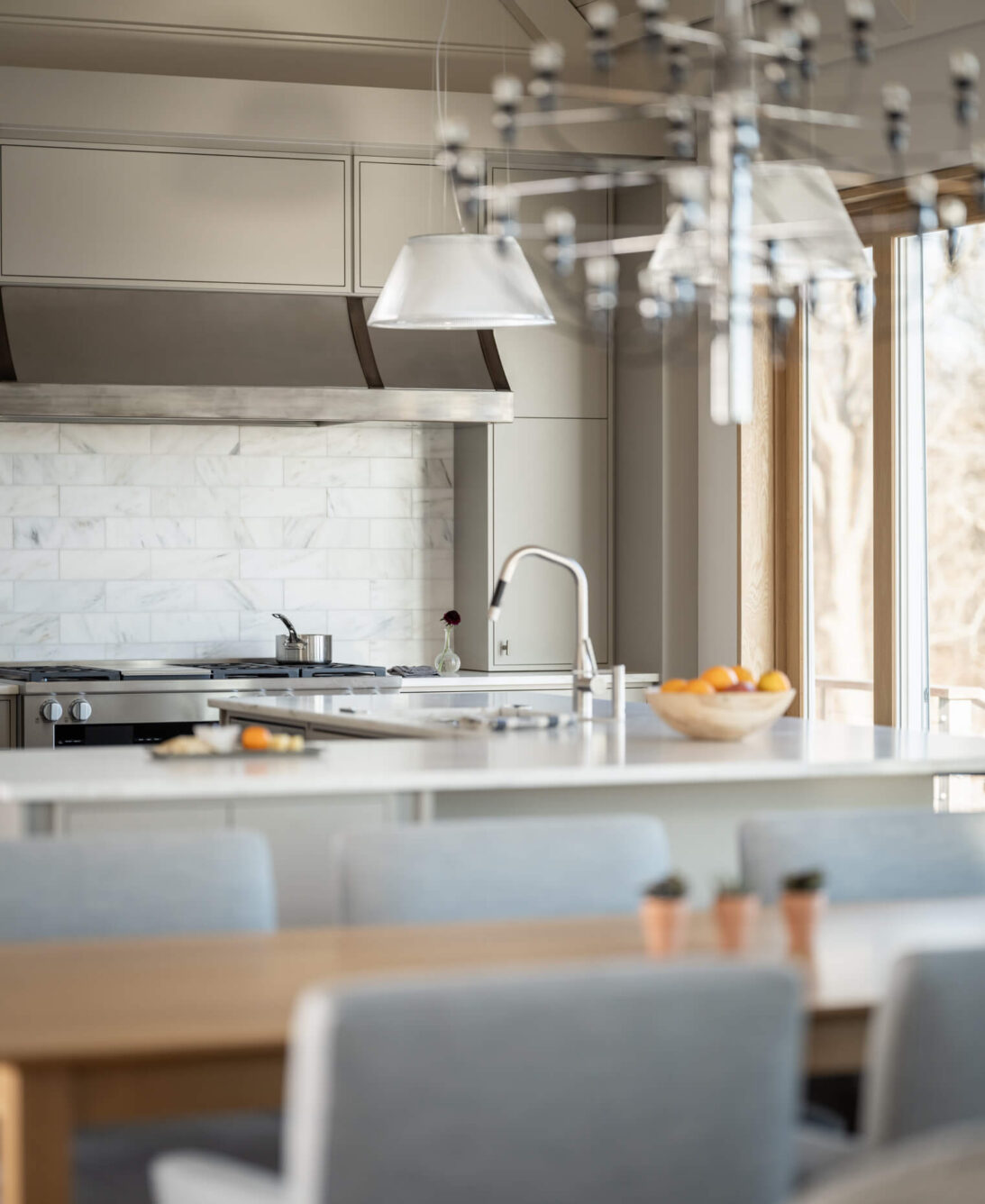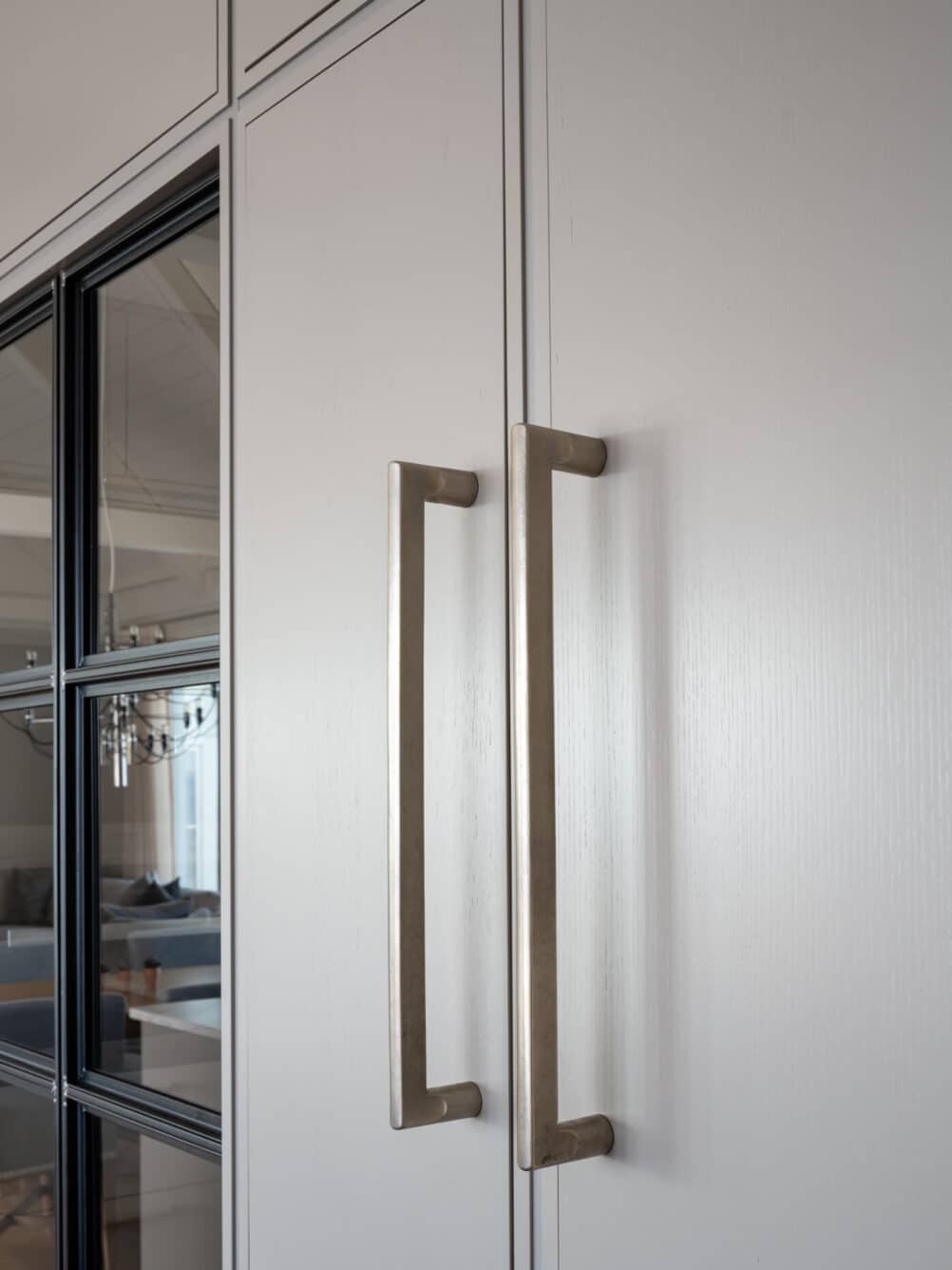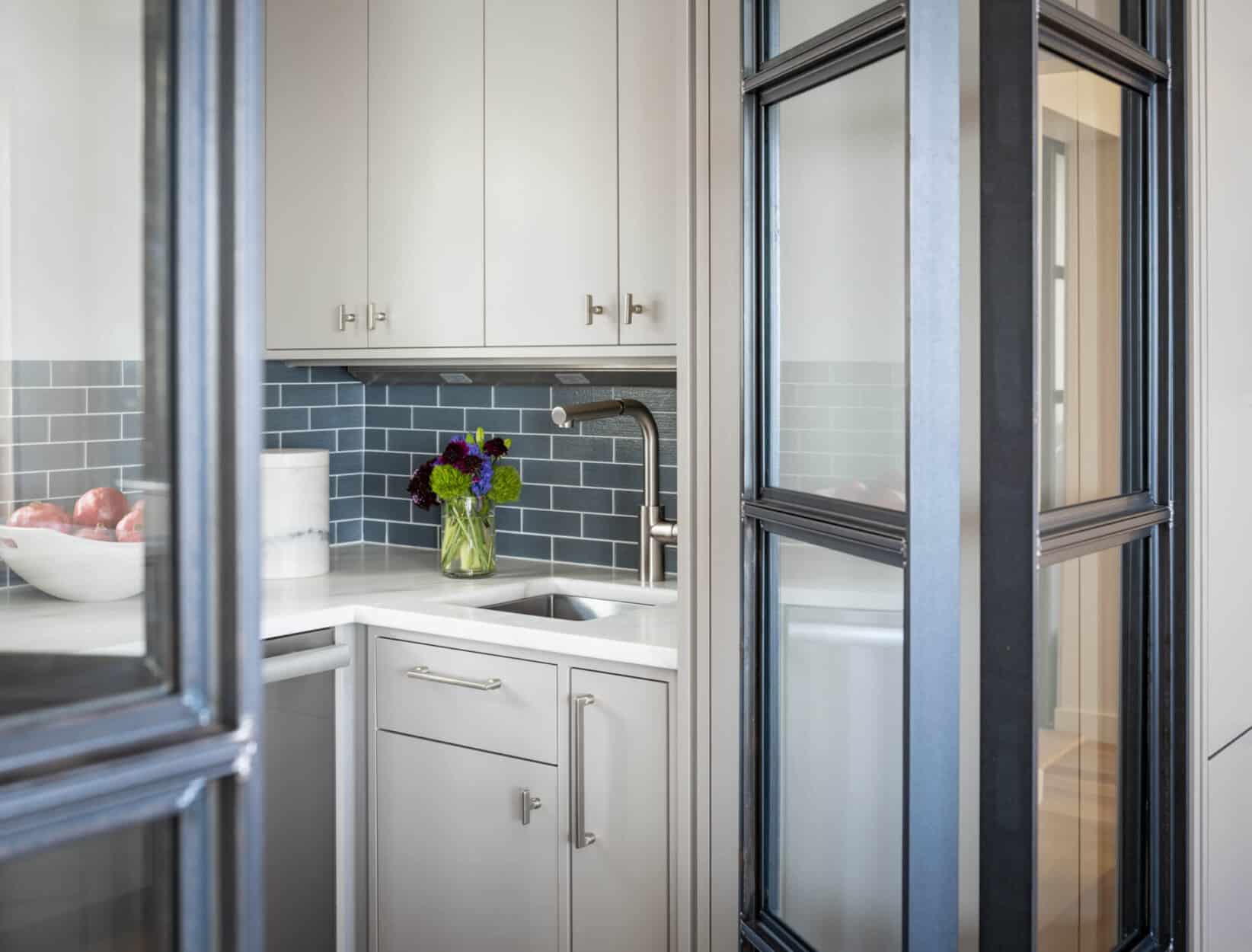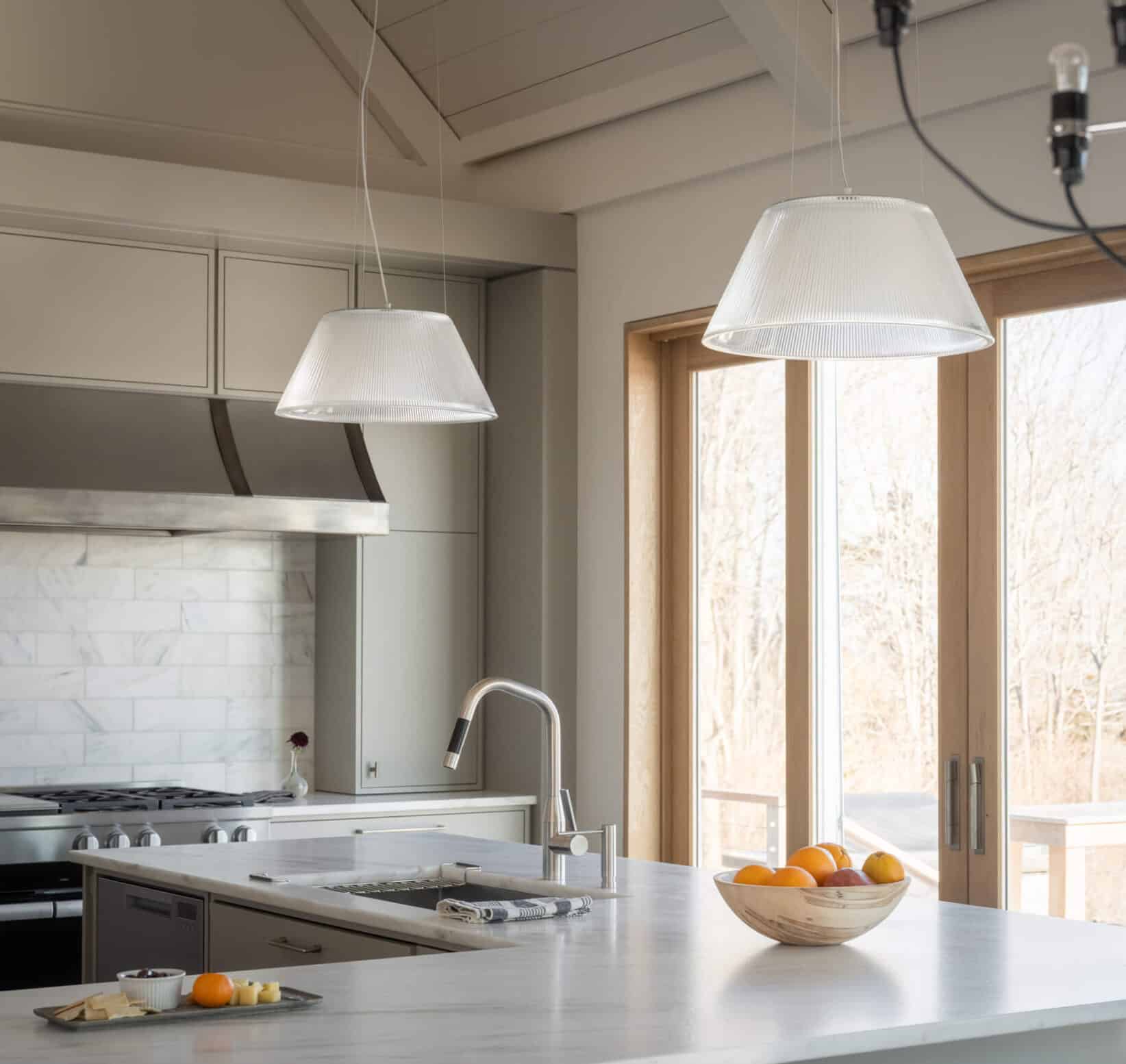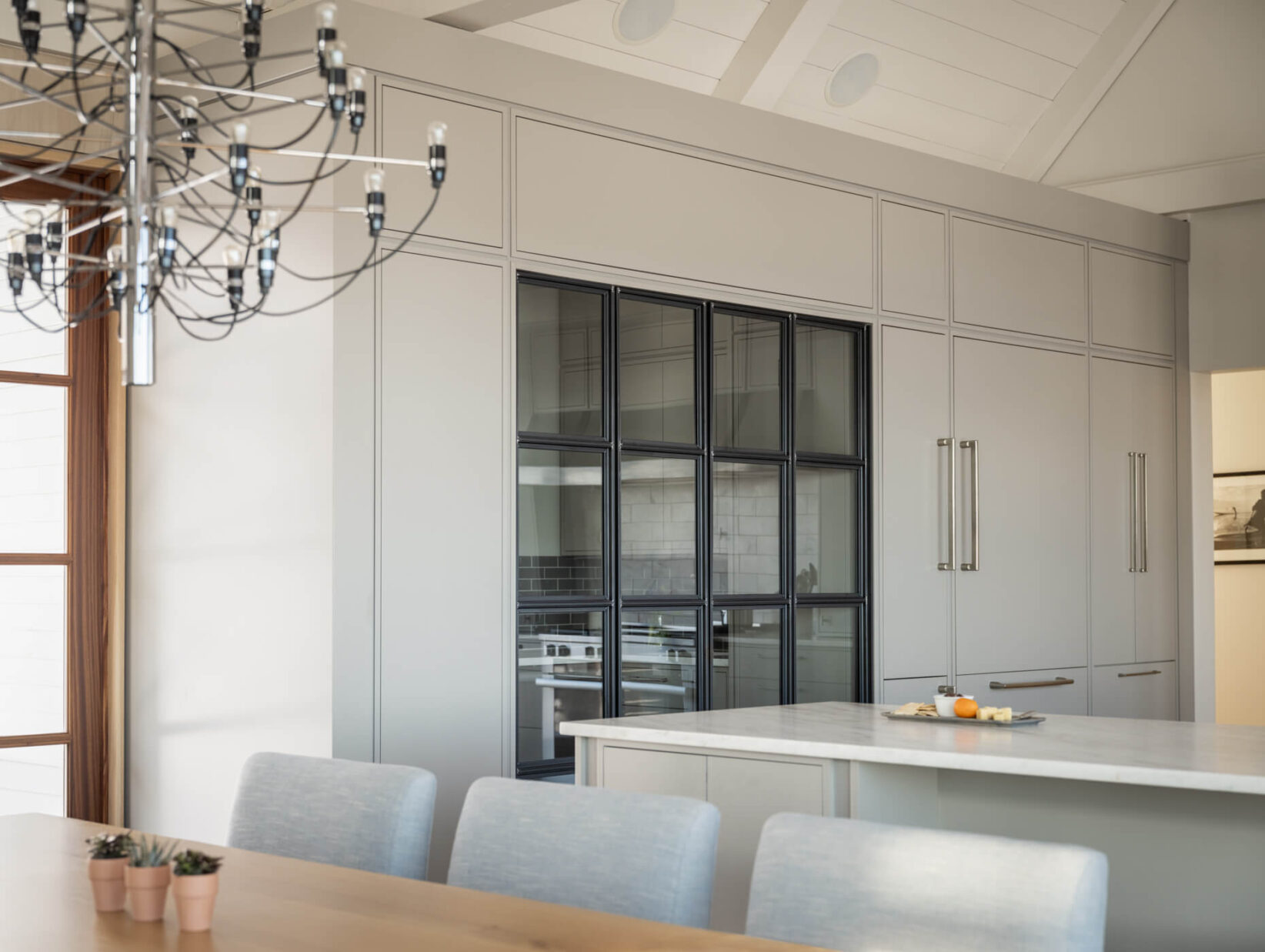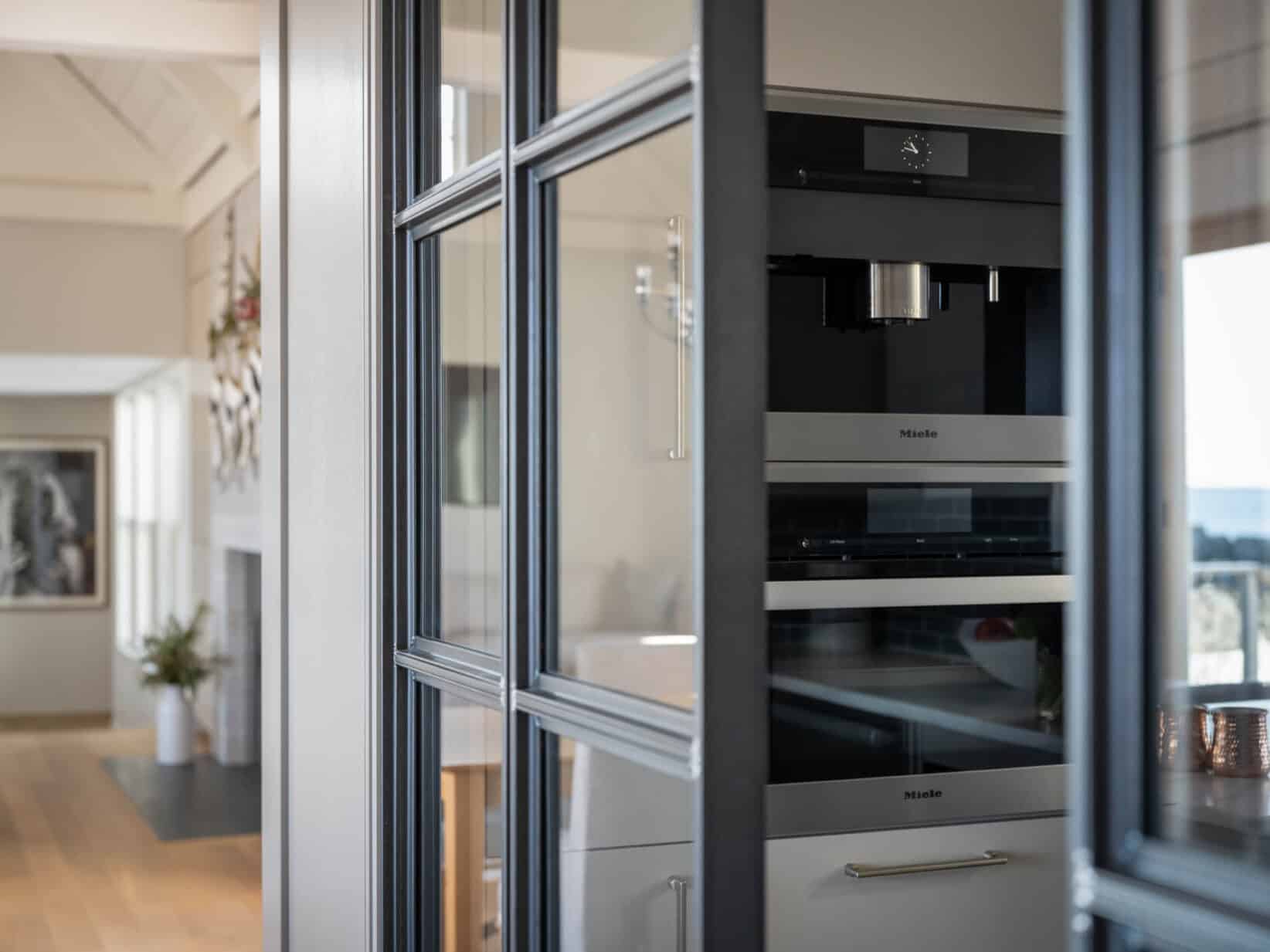 Ready to start?
Every project begins with a conversation.