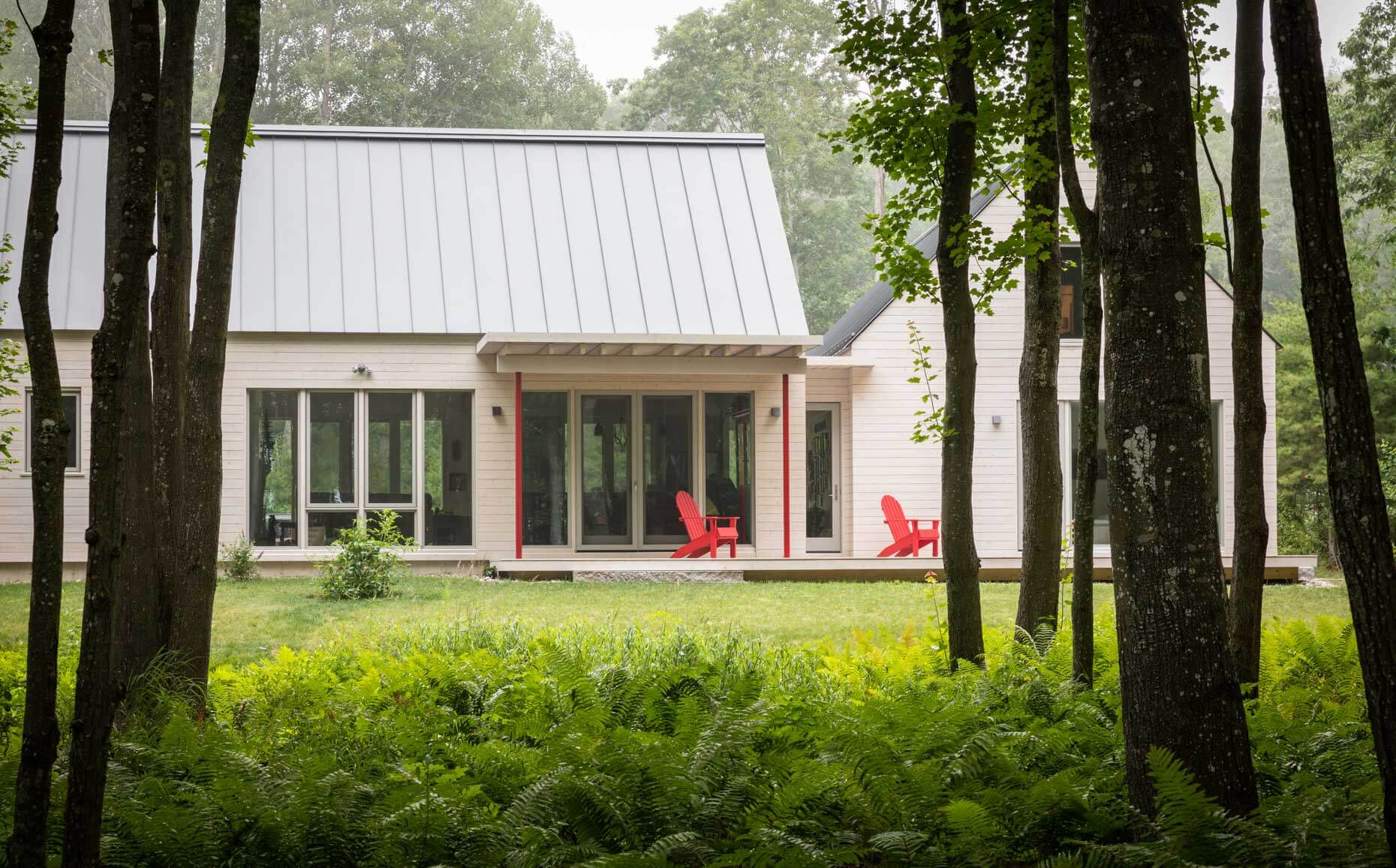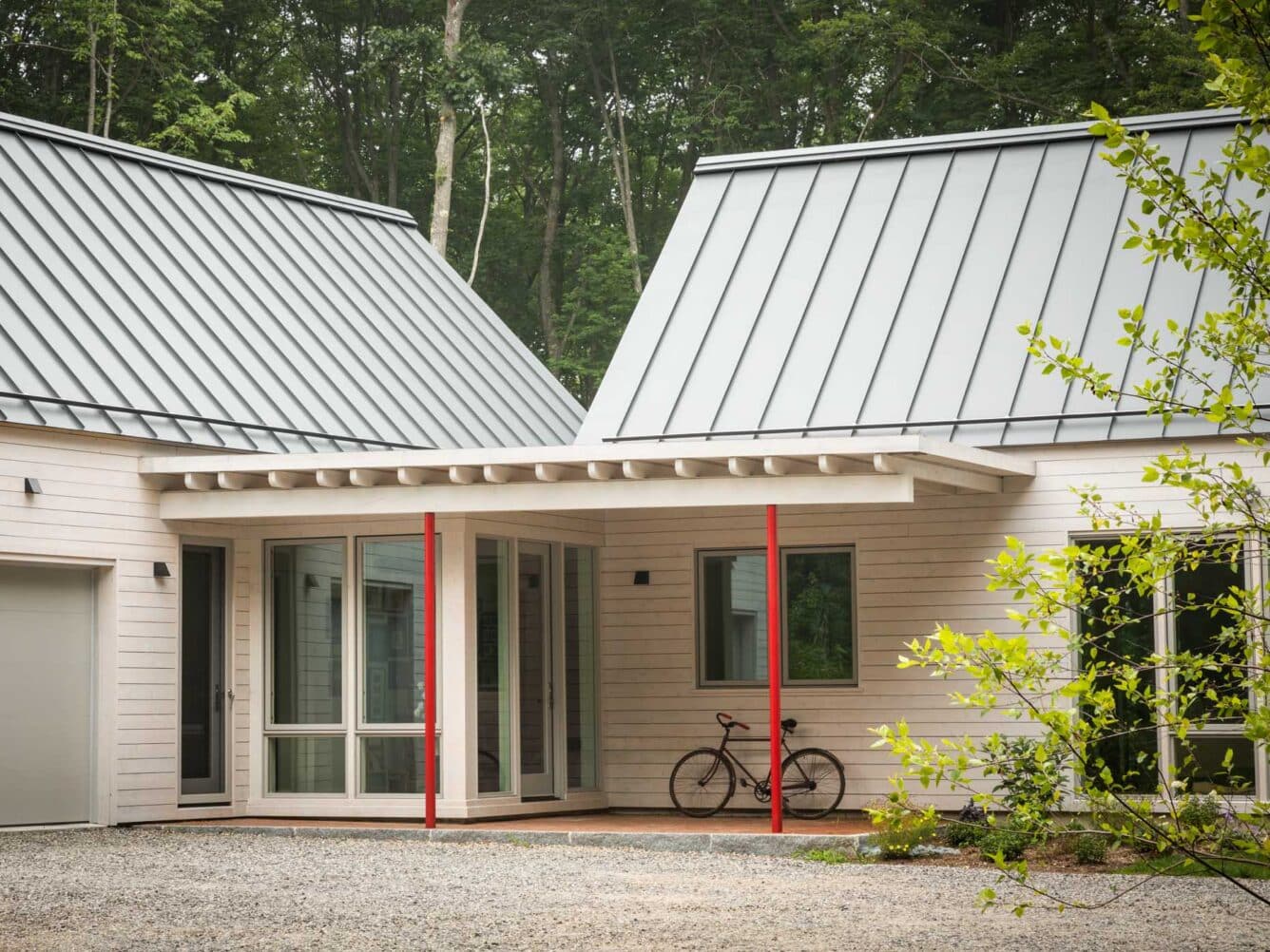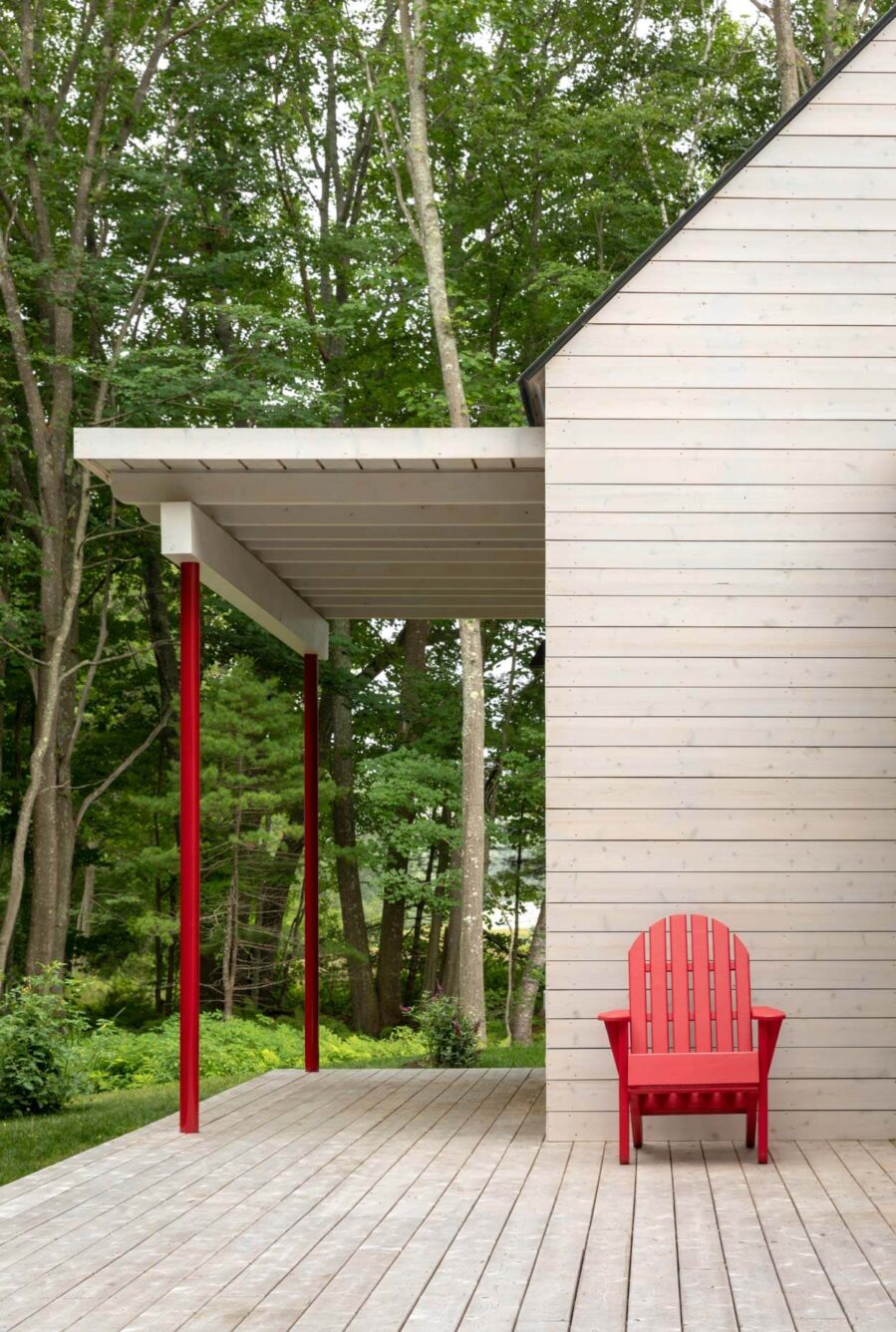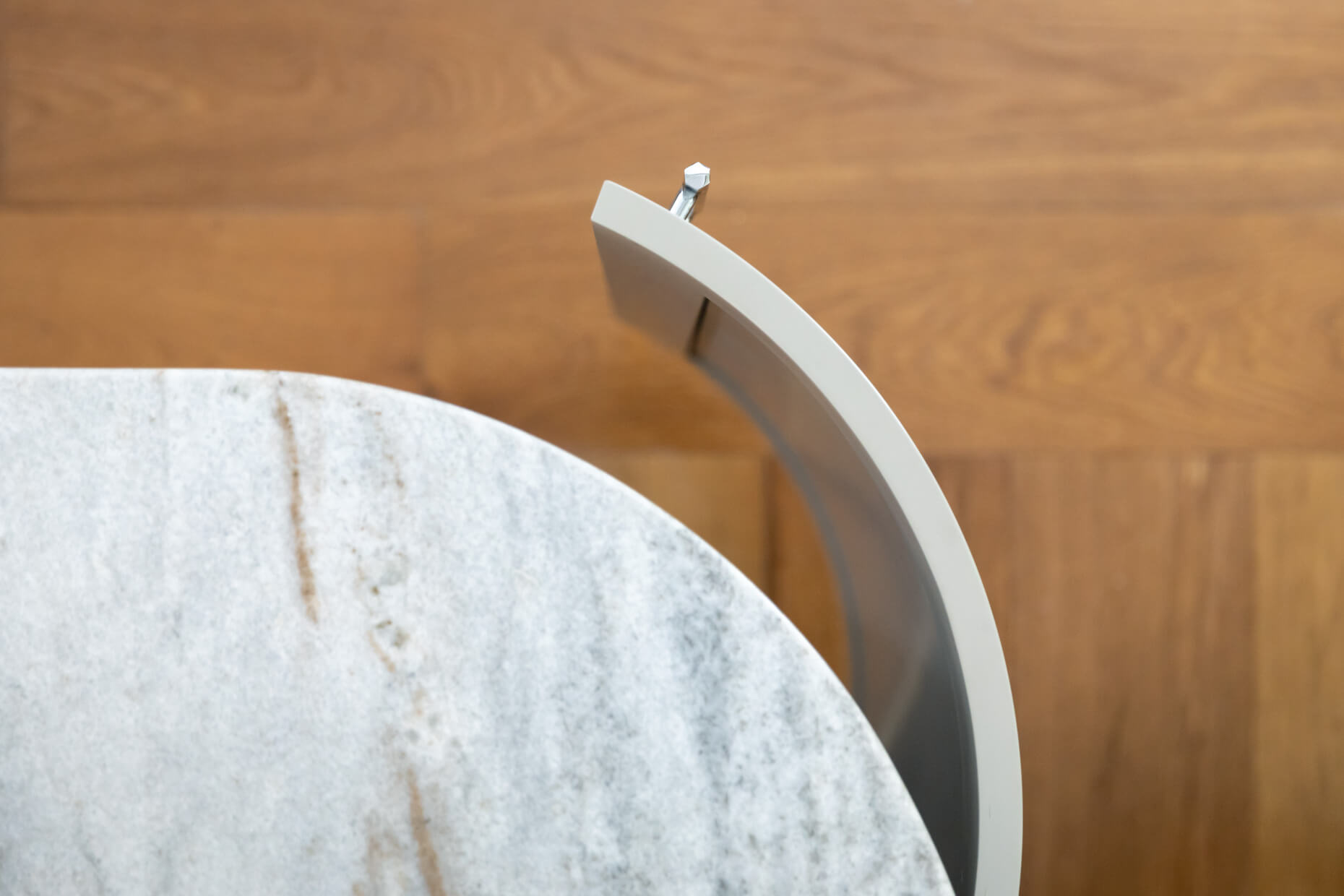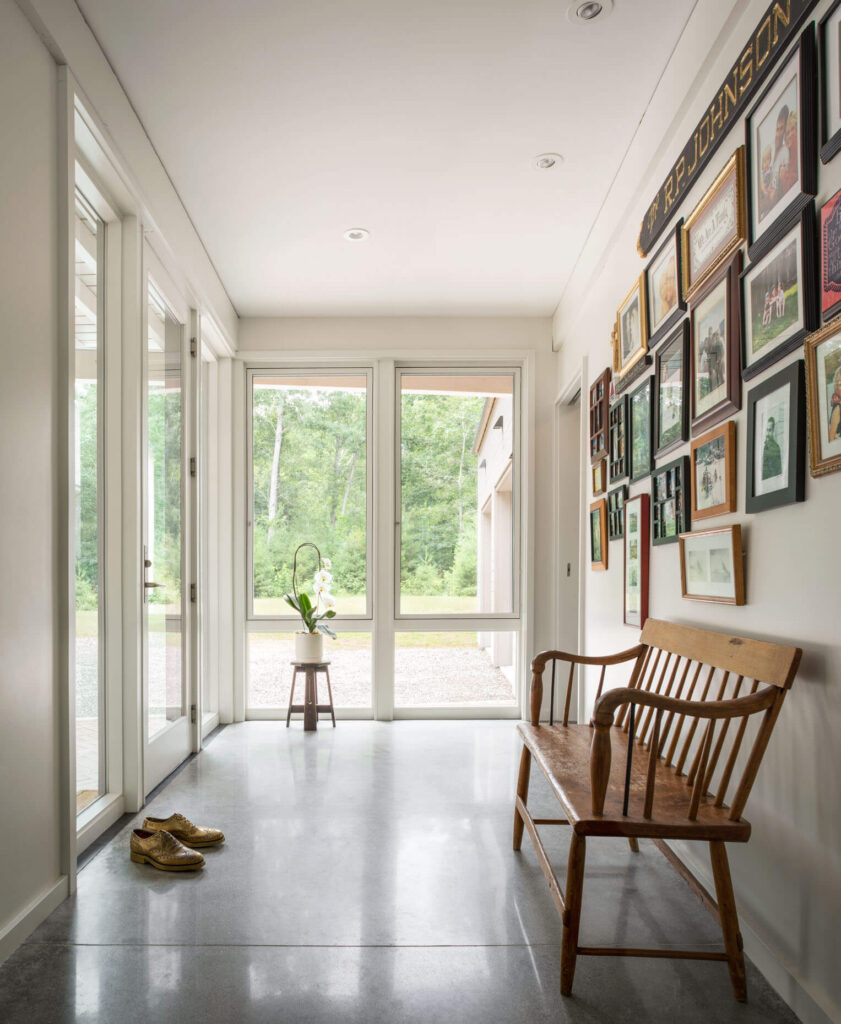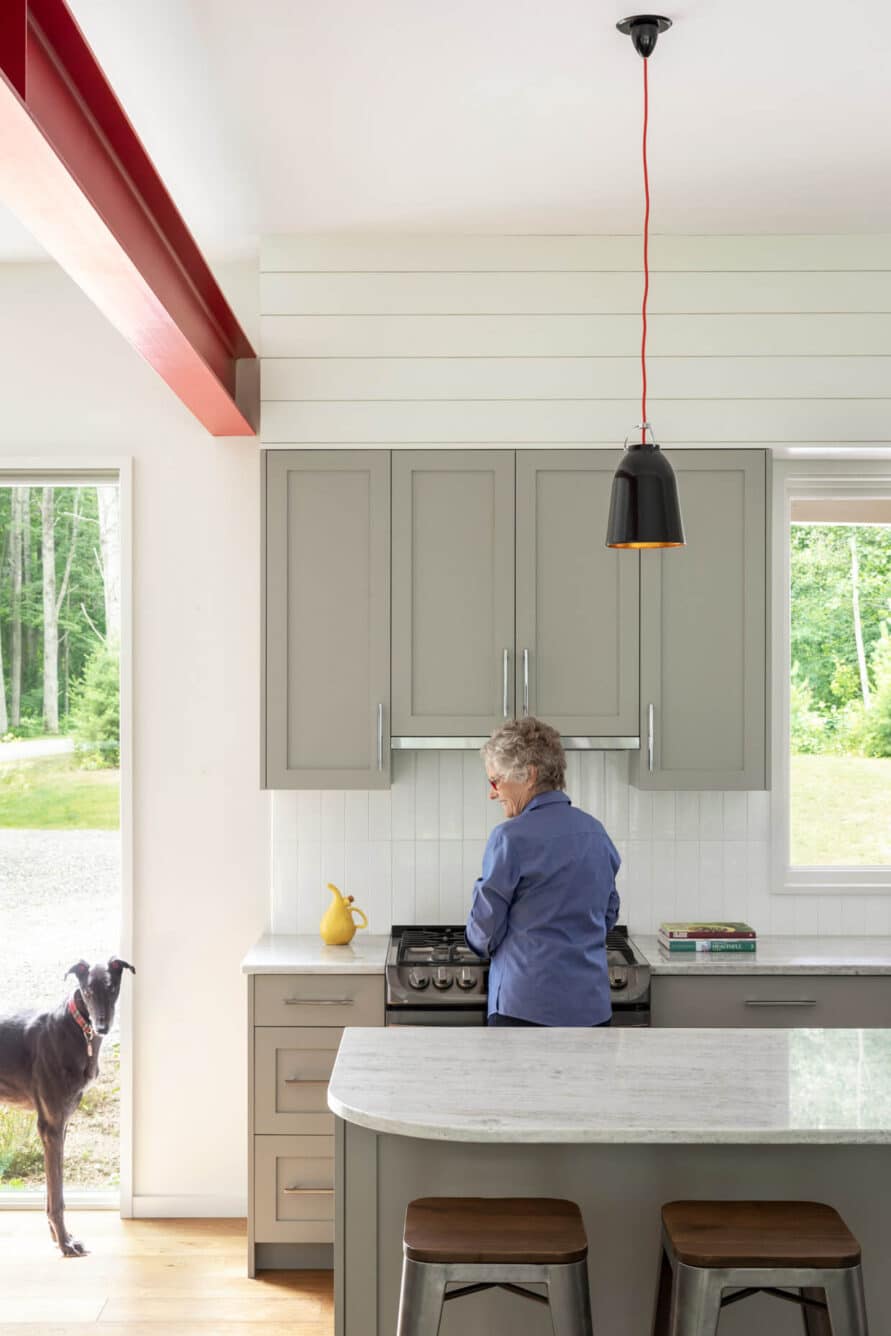 Design Team
Woodhull: Caleb Johnson, Cat Sumislaski, David Morris
Build Team
Woodhull: Chip Emmons, Coleman Motley, Peter Floeckher, Maslen Flett, Matthew Gilbert
Company 19: John Haskell
Millwork Team
Woodhull: Scott Stuart
Location
Biddeford, Maine
Photography
Trent Bell
Services
Coming home.
When a pair of pastors who spent their lives traveling from one home to the next was ready for their forever spot, they wanted a comfortable, one-story space that could accommodate their lifestyle. Everything was designed to evolve with the owners, so as the home aged, it would feel and function the same as the day they walked in.
Keep it simple.
The 2,200-square-foot home prioritizes flow with minimal interruptions between rooms. Floor-to-ceiling windows help keep an airy, open feel and invite the landscape in as part of the experience. A simple, clean interior maintains the focus on openness and acts as a canvas for the couple's art and family heirlooms. Initially a smaller vision, the design expanded into a home that realizes both current and future needs. While the construction phase called for patience, with open communication and close partnership, the end result was just as they imagined.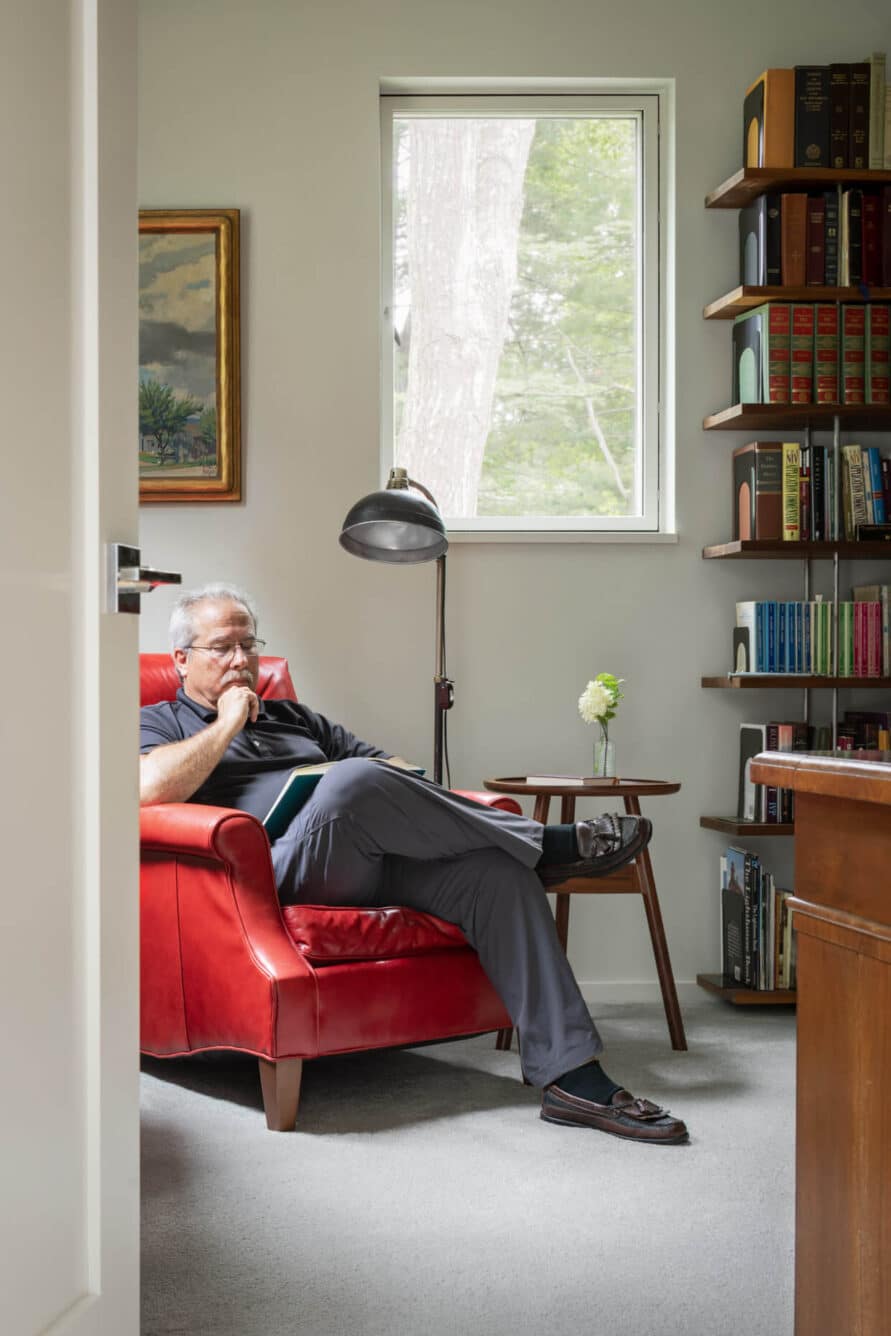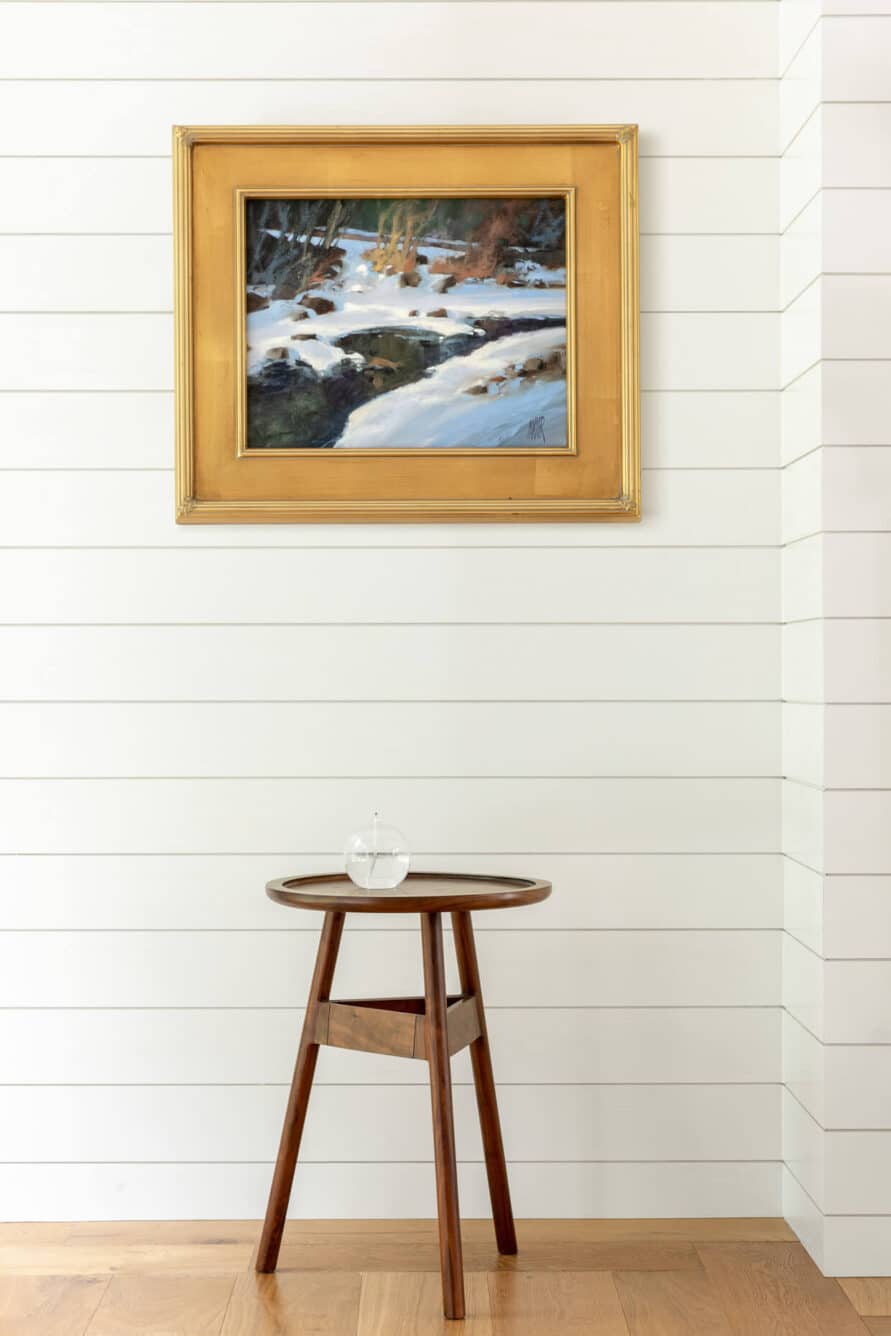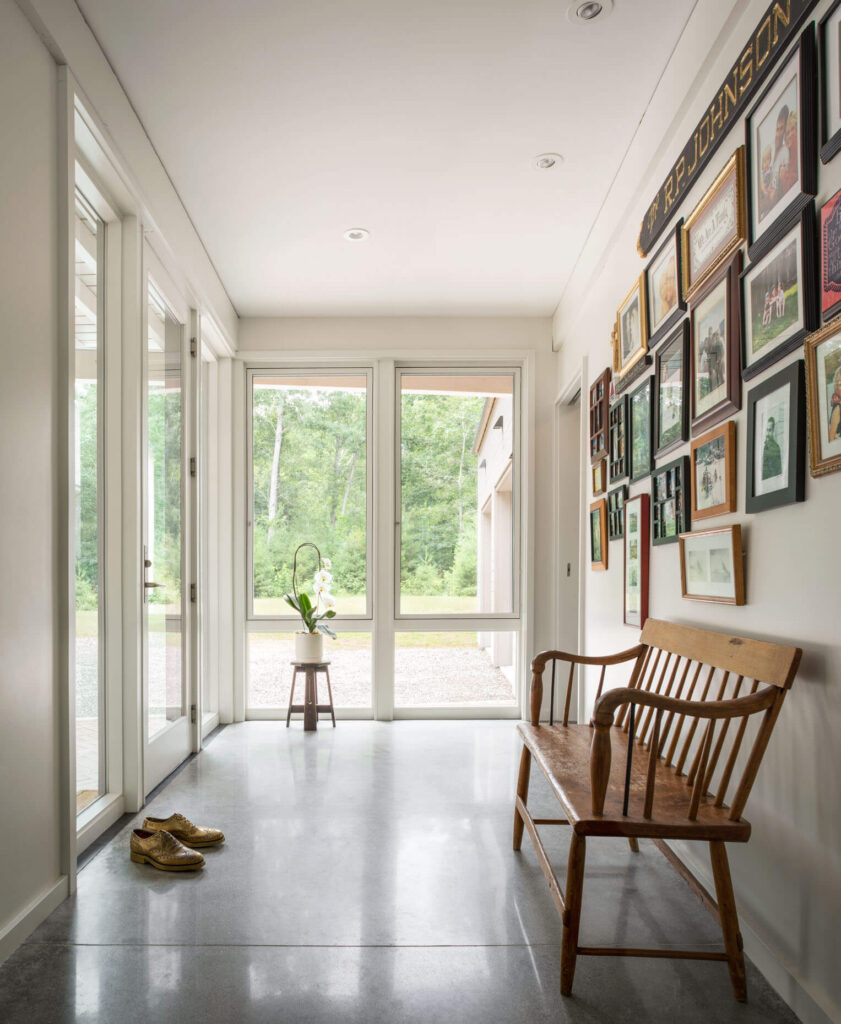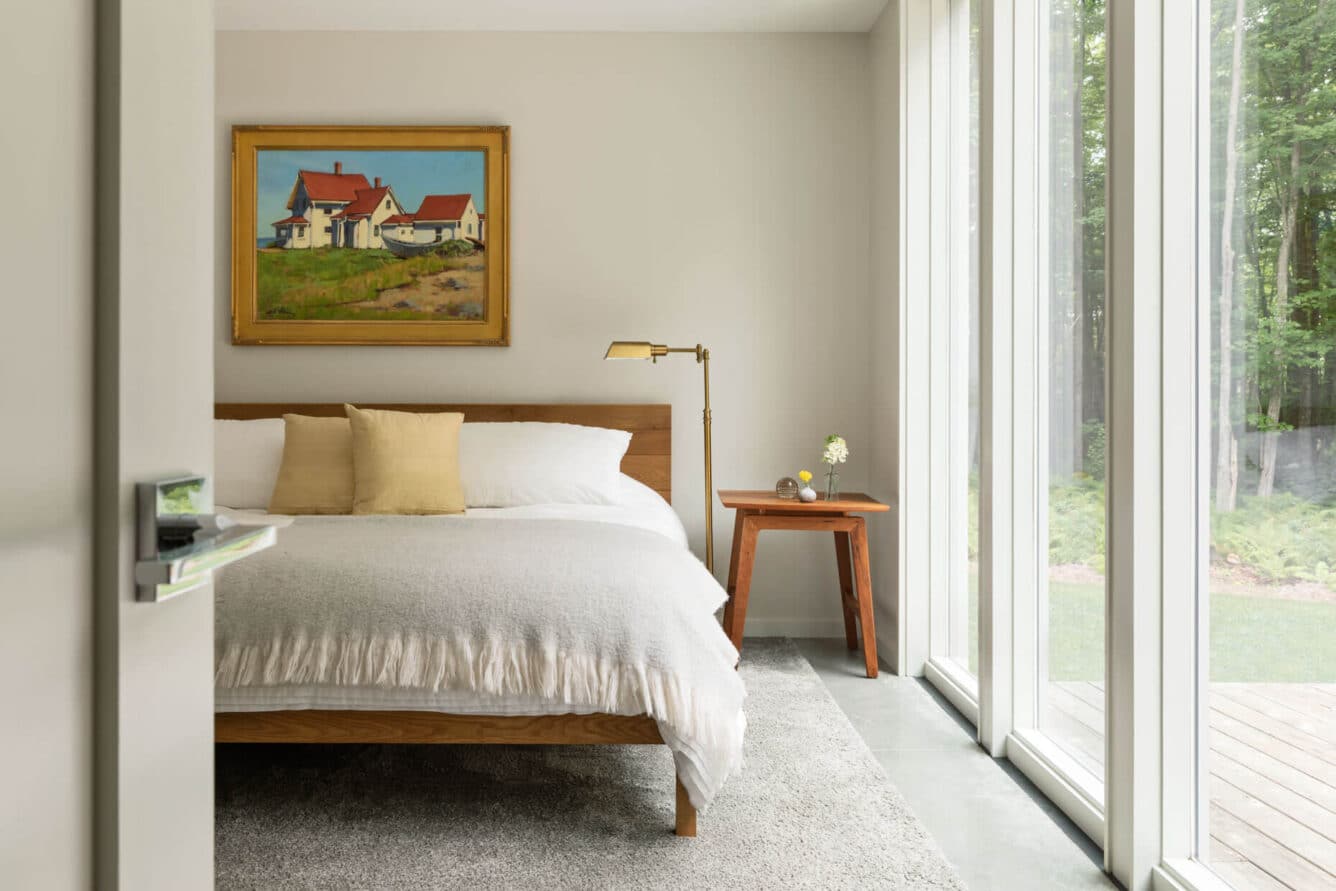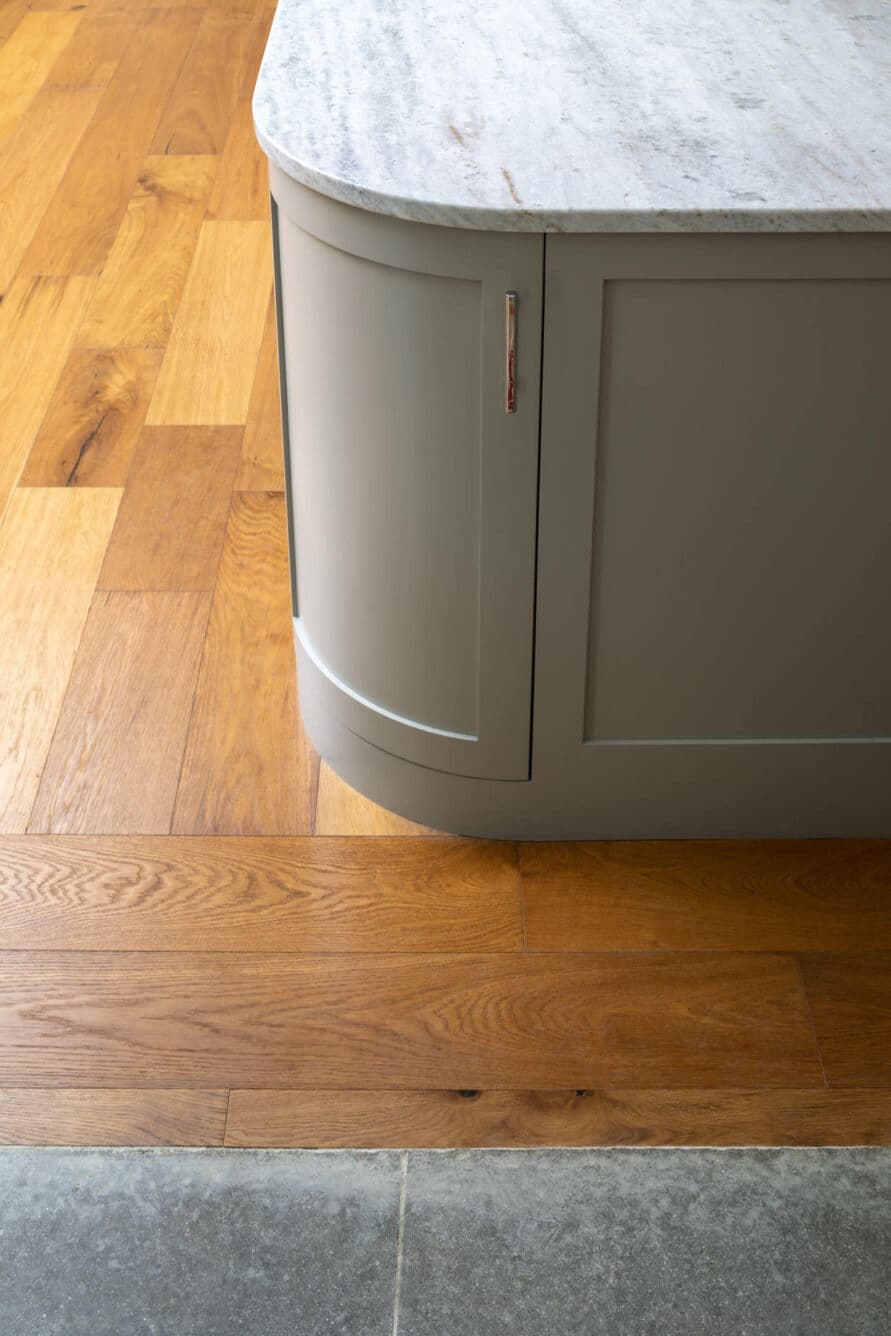 Ready to start?
Every project begins with a conversation.