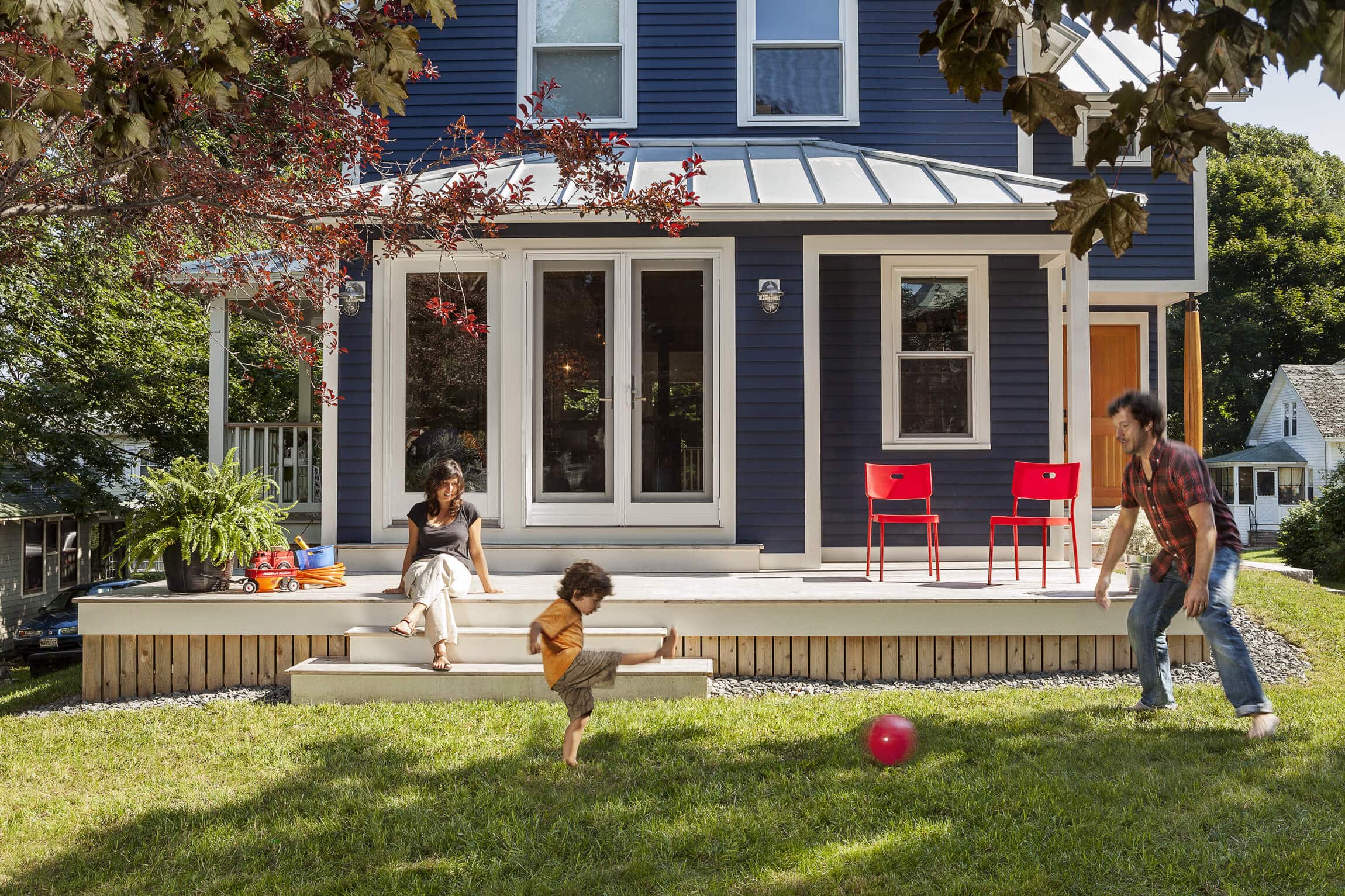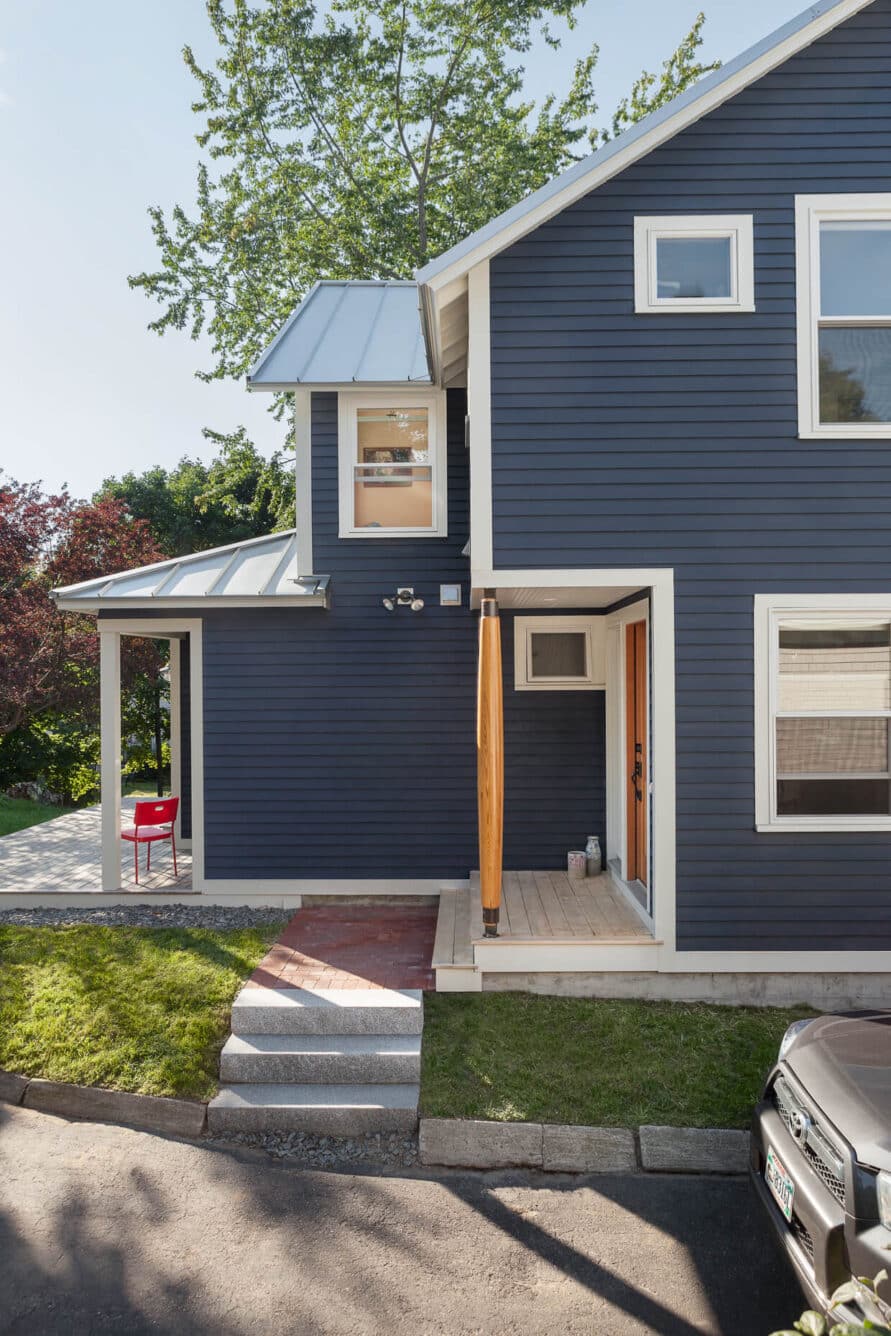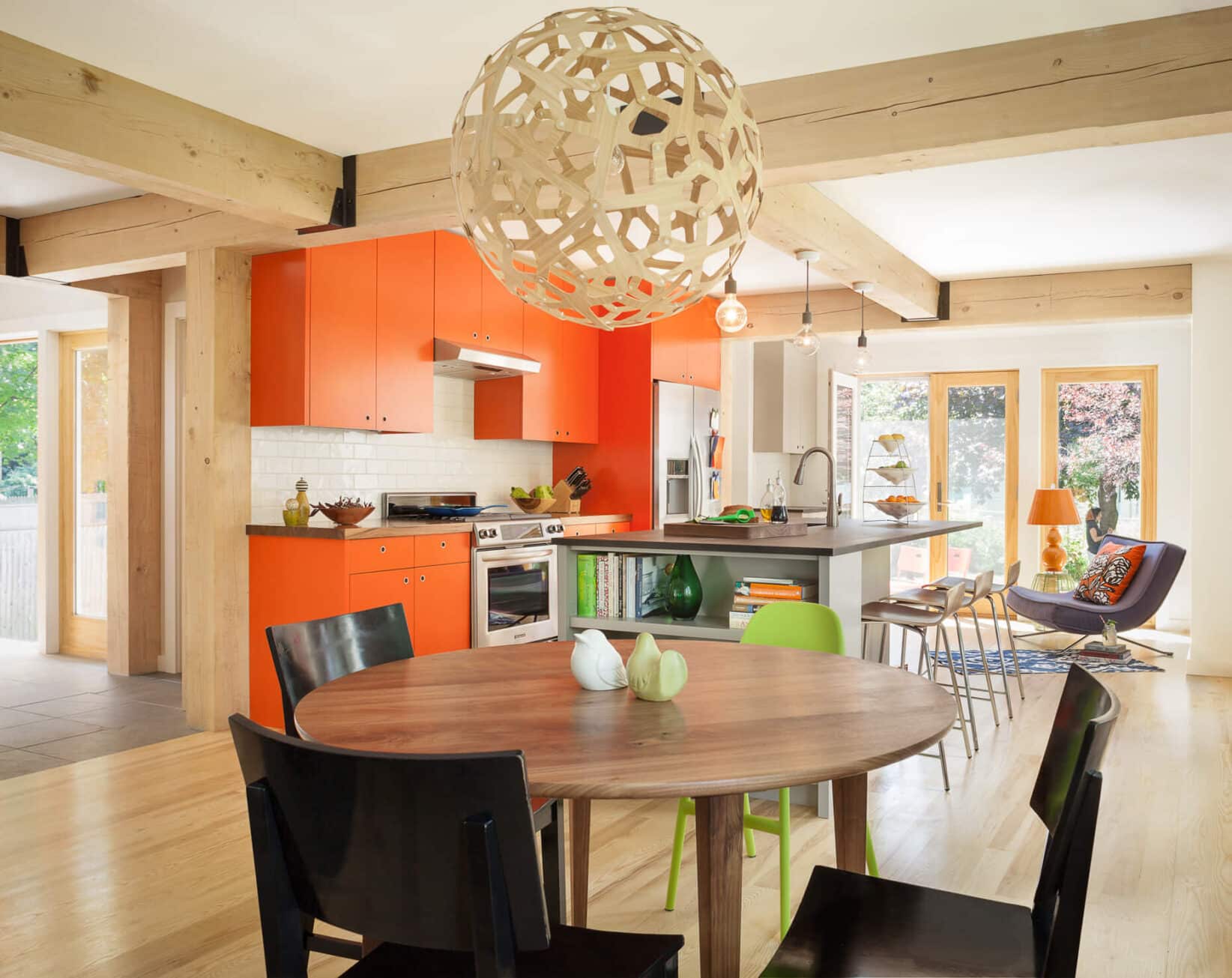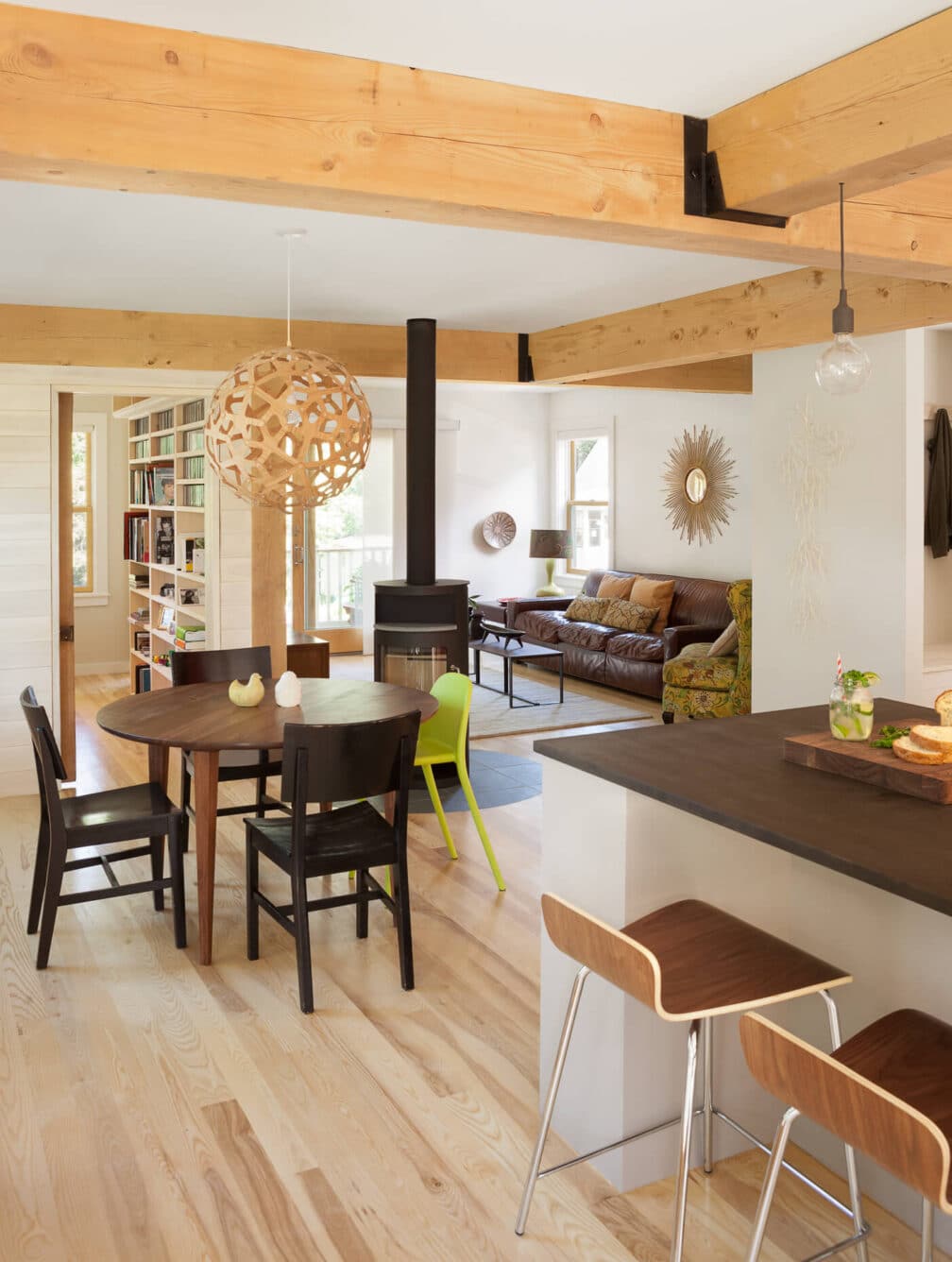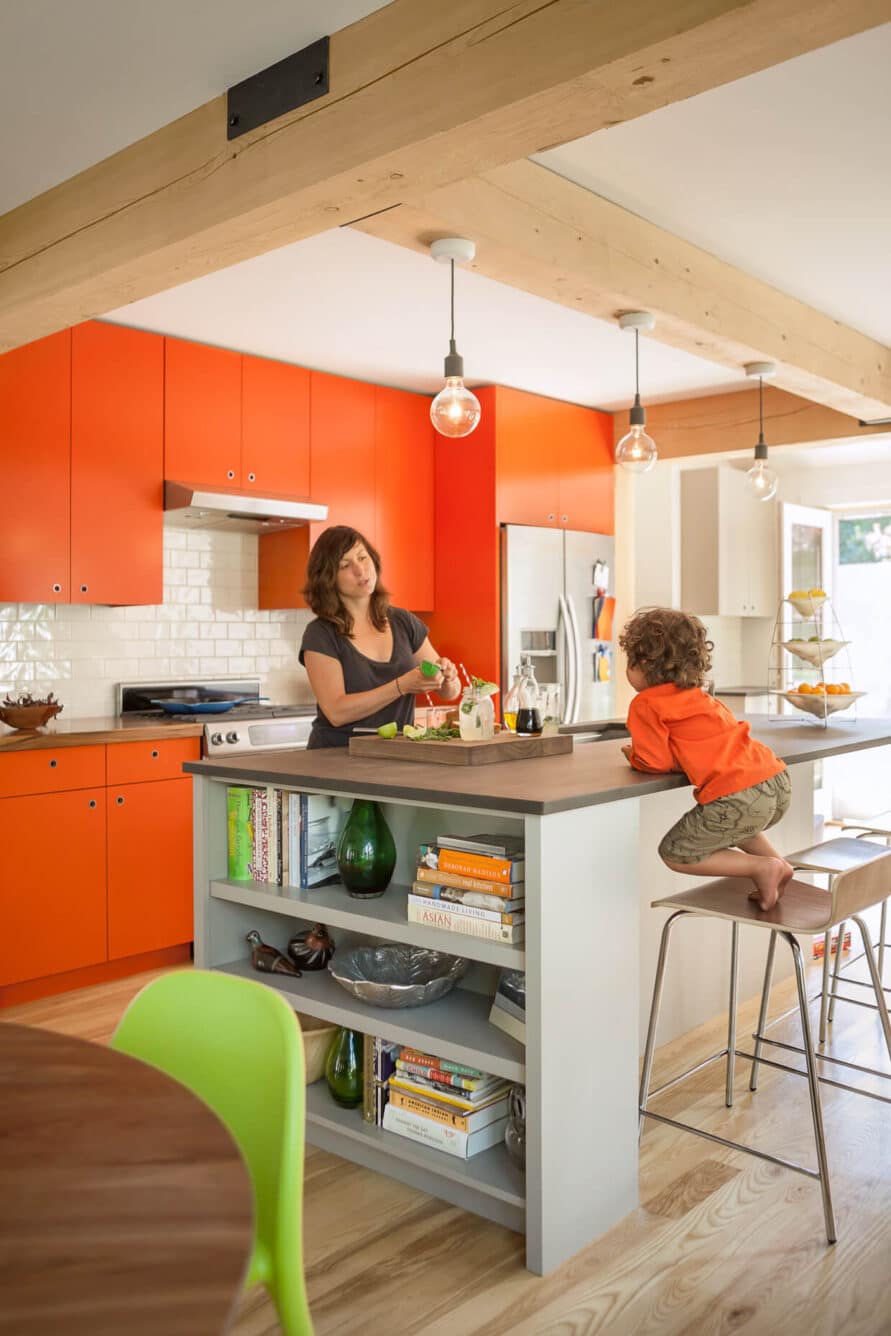 Design Team
Woodhull
Build Team
Woodhull
Location
South Portland, Maine
Photography
Trent Bell
Services
Taking shape.
With a focused budget and plan, a young family was able to bring their newly bought home from disrepair to a sustainable renovation. The existing house was taken down to the studs, reshaped, and built back up to make the most of the space.
A new outlook.
First, a pair of chimneys were removed and a staircase was relocated, creating a second story. Bearing walls were replaced with heavy wooden beams supported by wooden columns and secured with steel brackets. These would help define the layout of the first floor. Large windows and doors that open to gathering spaces were added, introducing natural light. To maintain a more sustainable footprint, locally sourced materials, and artisans were brought in for the interior work. Wooden doors from Old House Parts and slab-door cabinets by cabinet maker Derek Preble create a warm aesthetic. Walls, including those of the office, mudroom, and storage areas, were completed in beautiful pickled pine.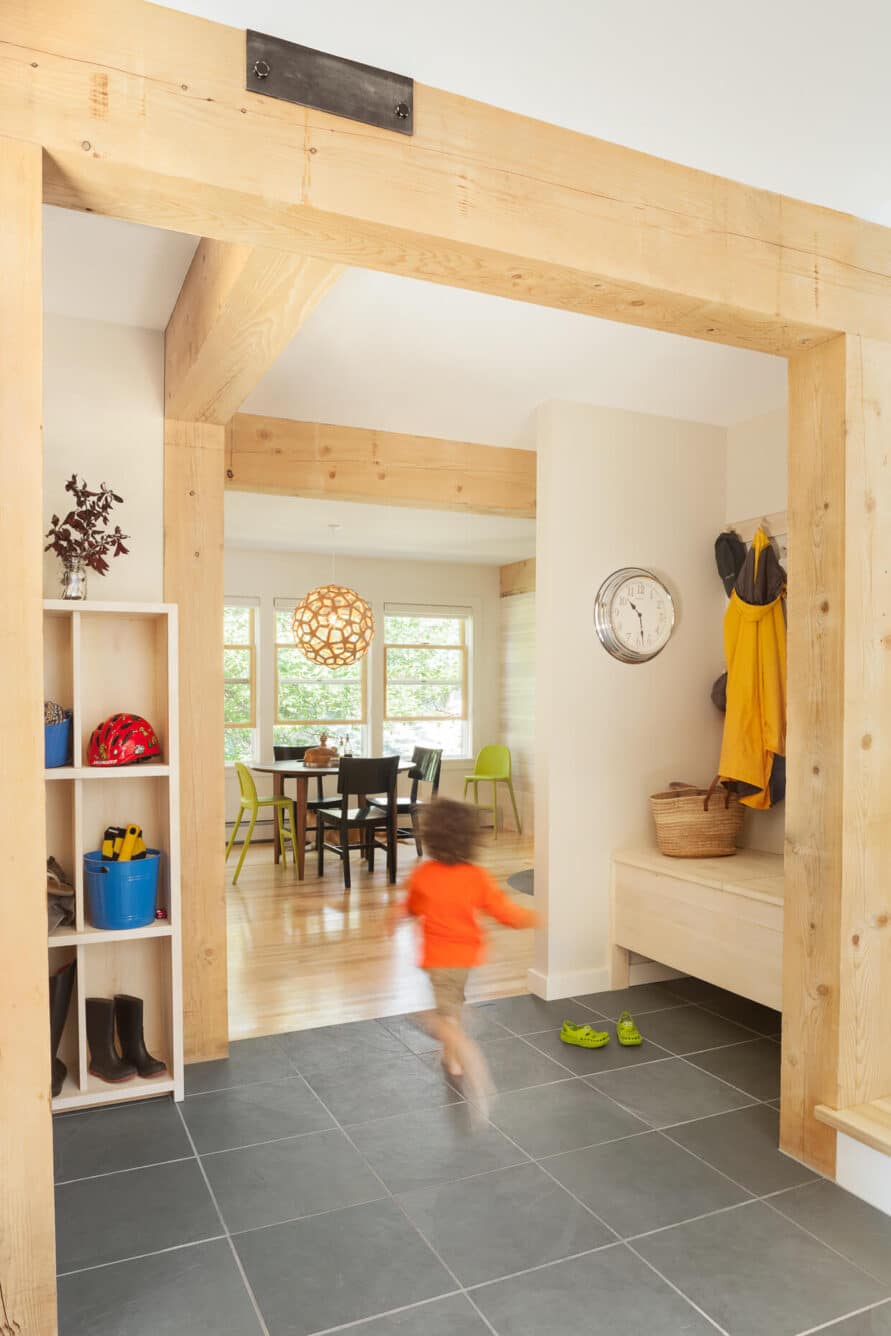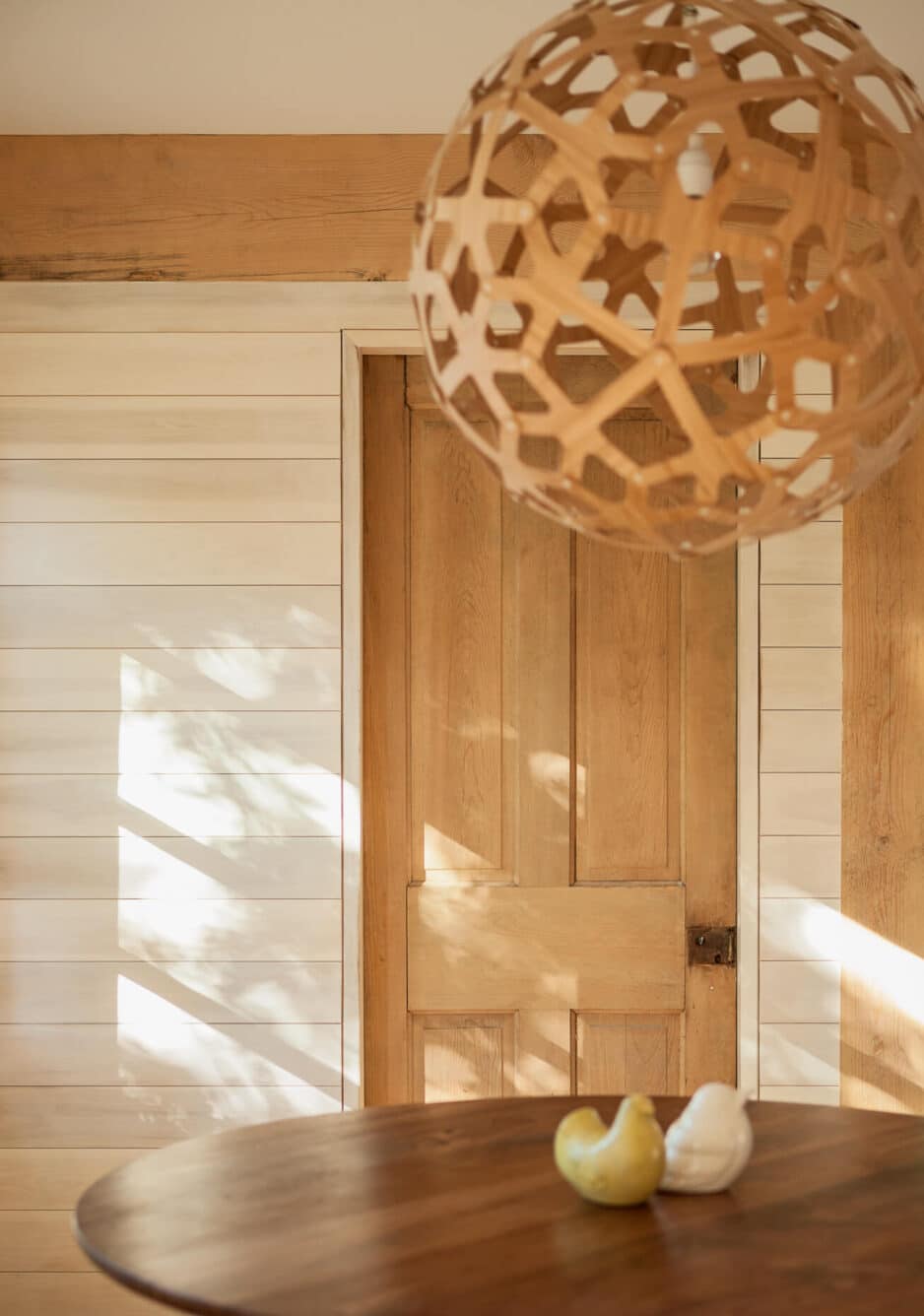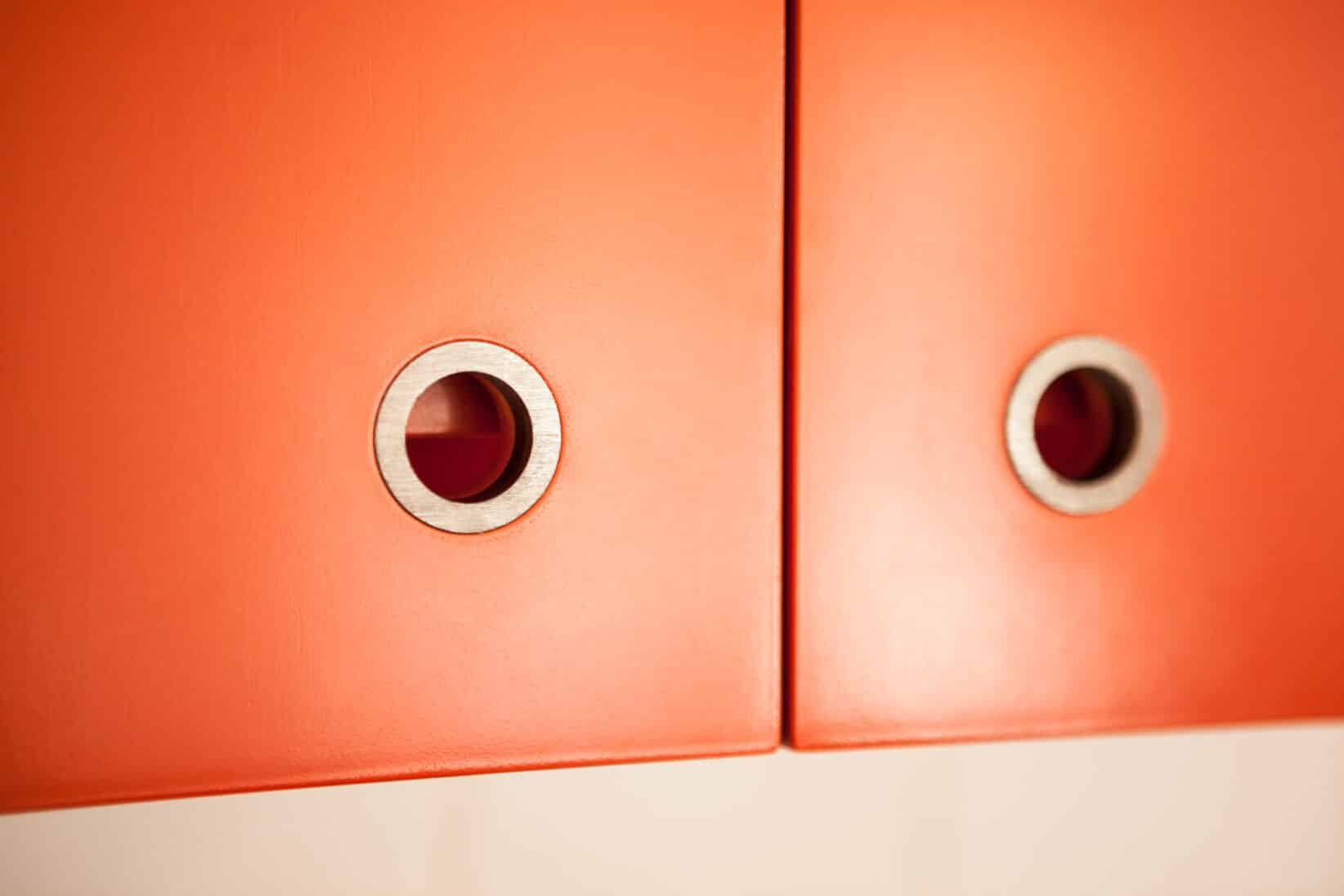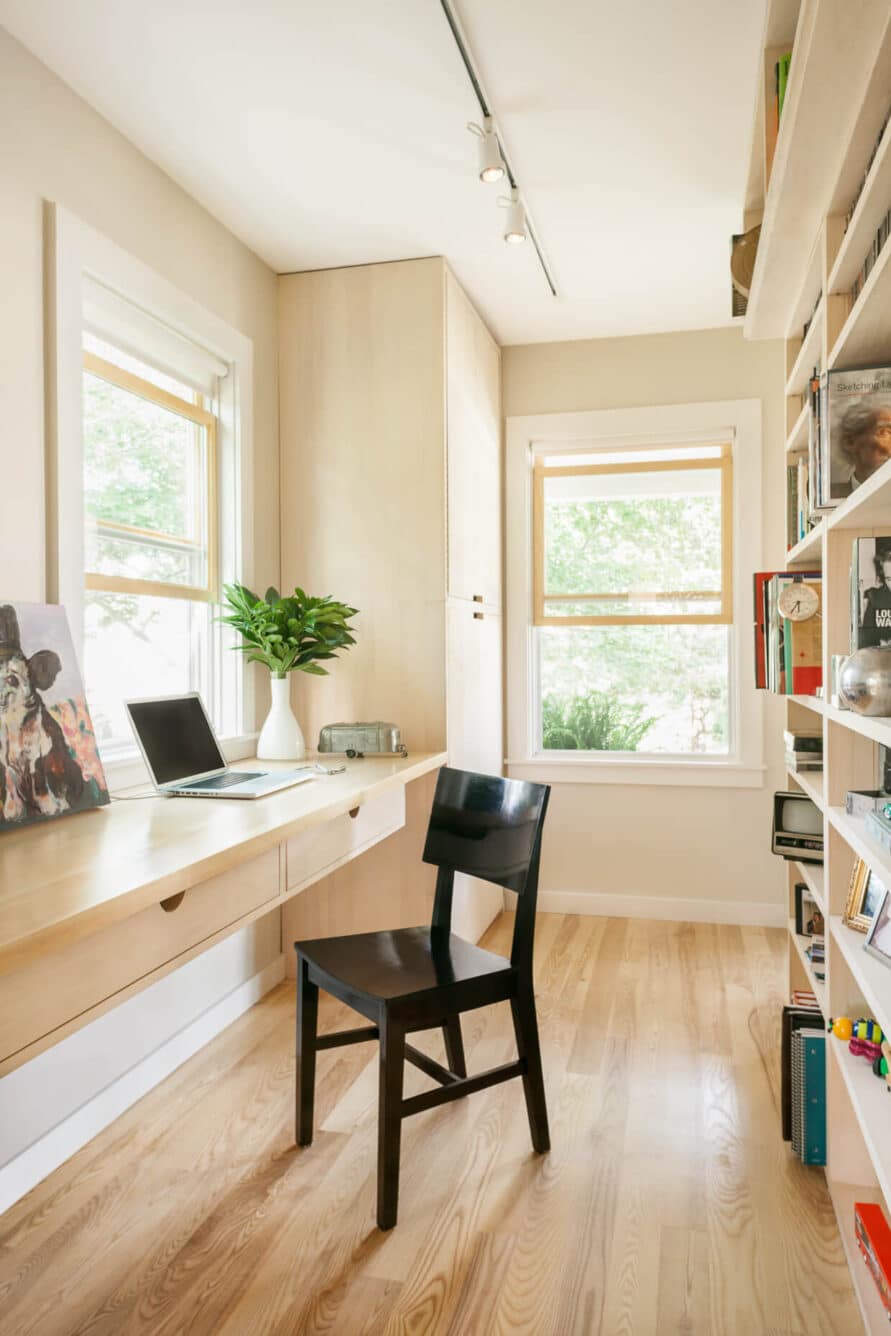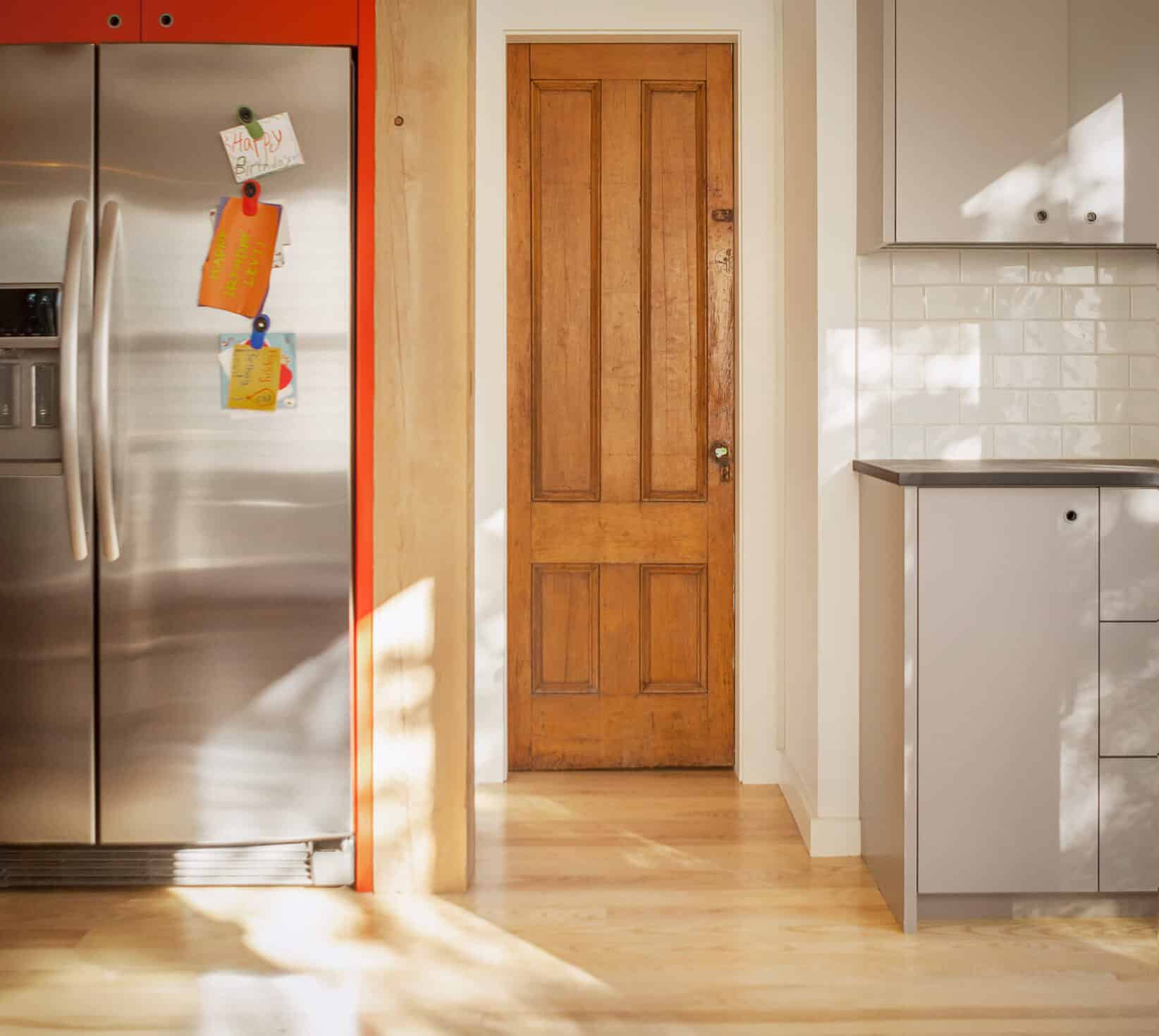 Ready to start?
Every project begins with a conversation.