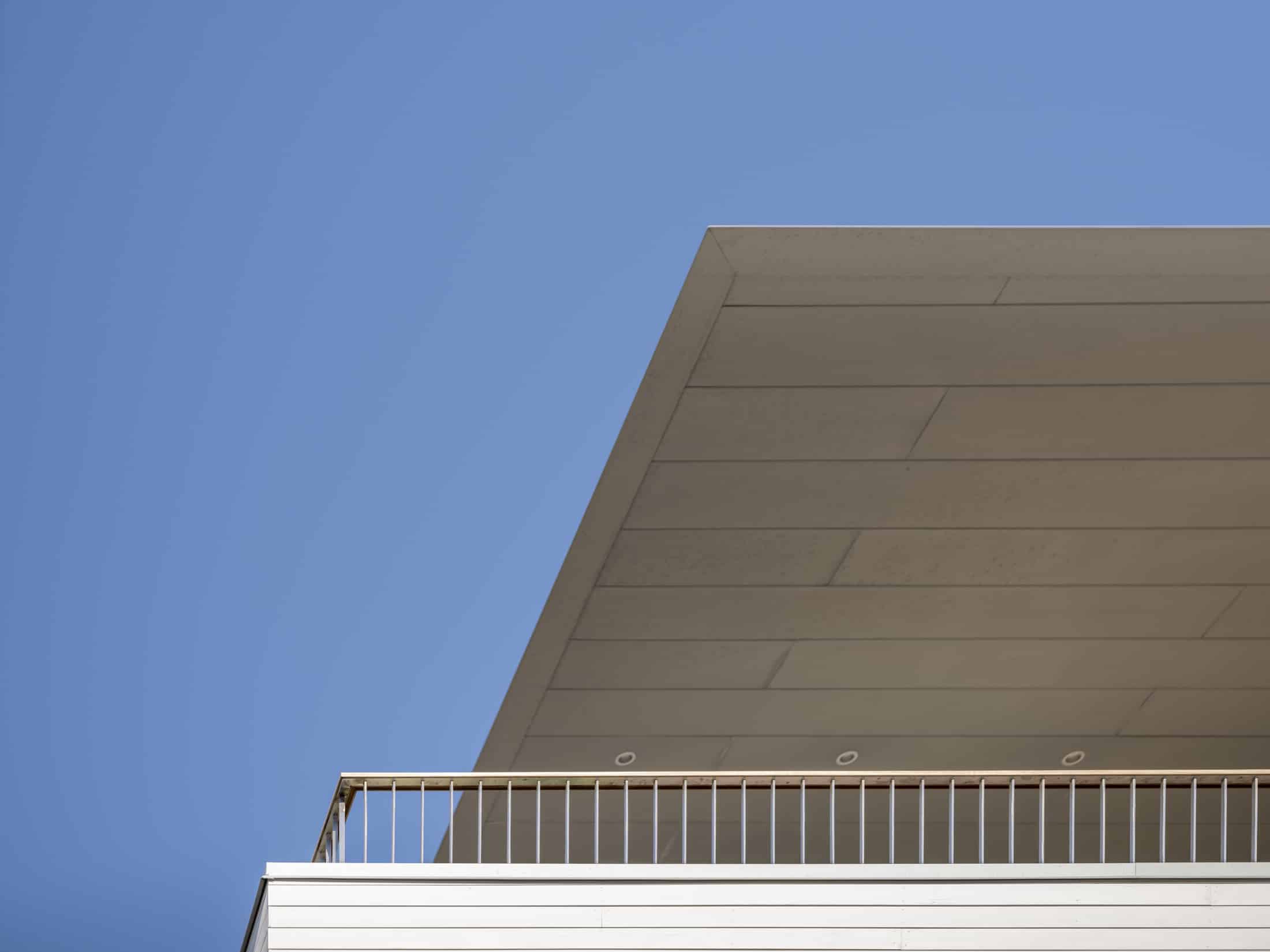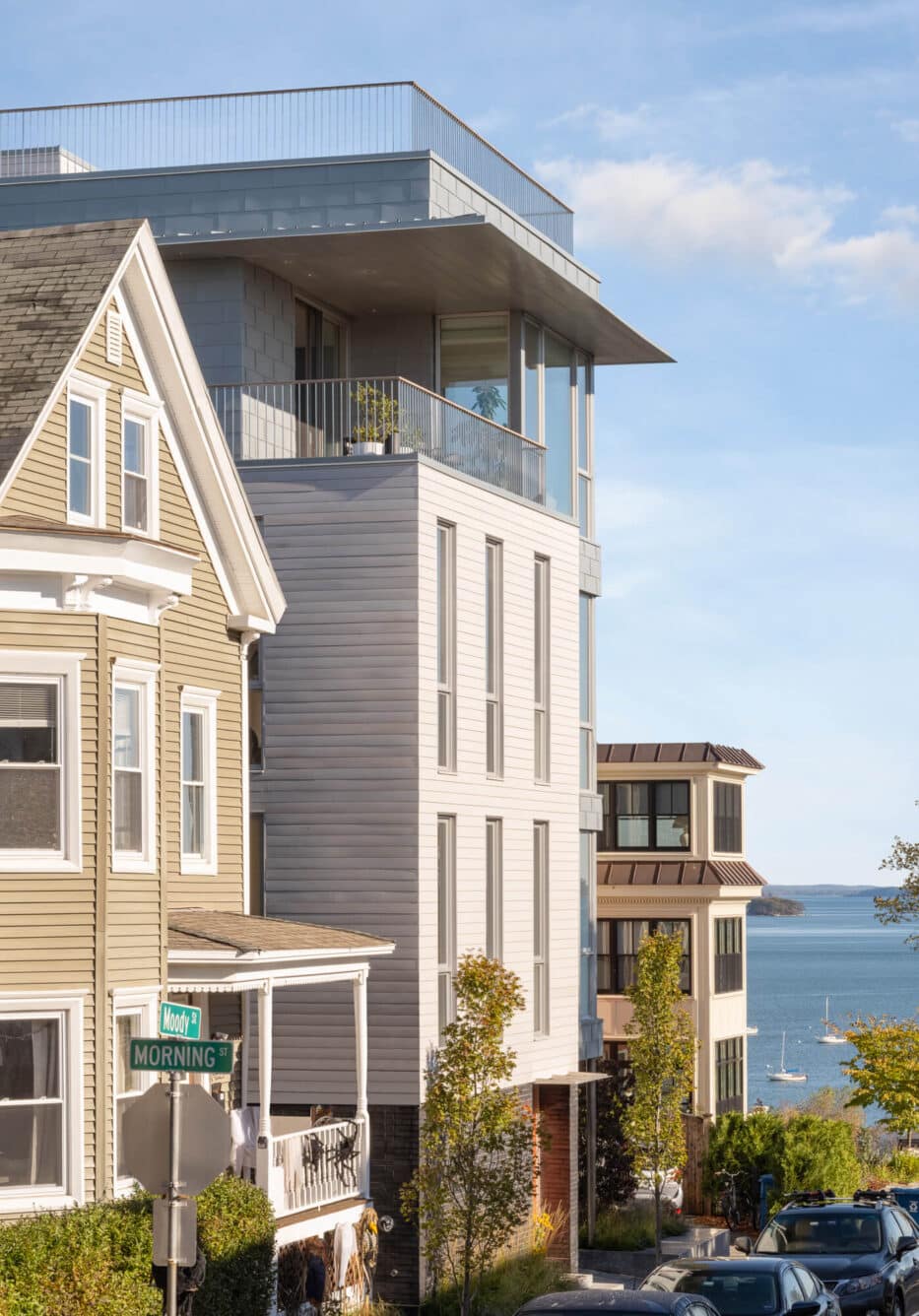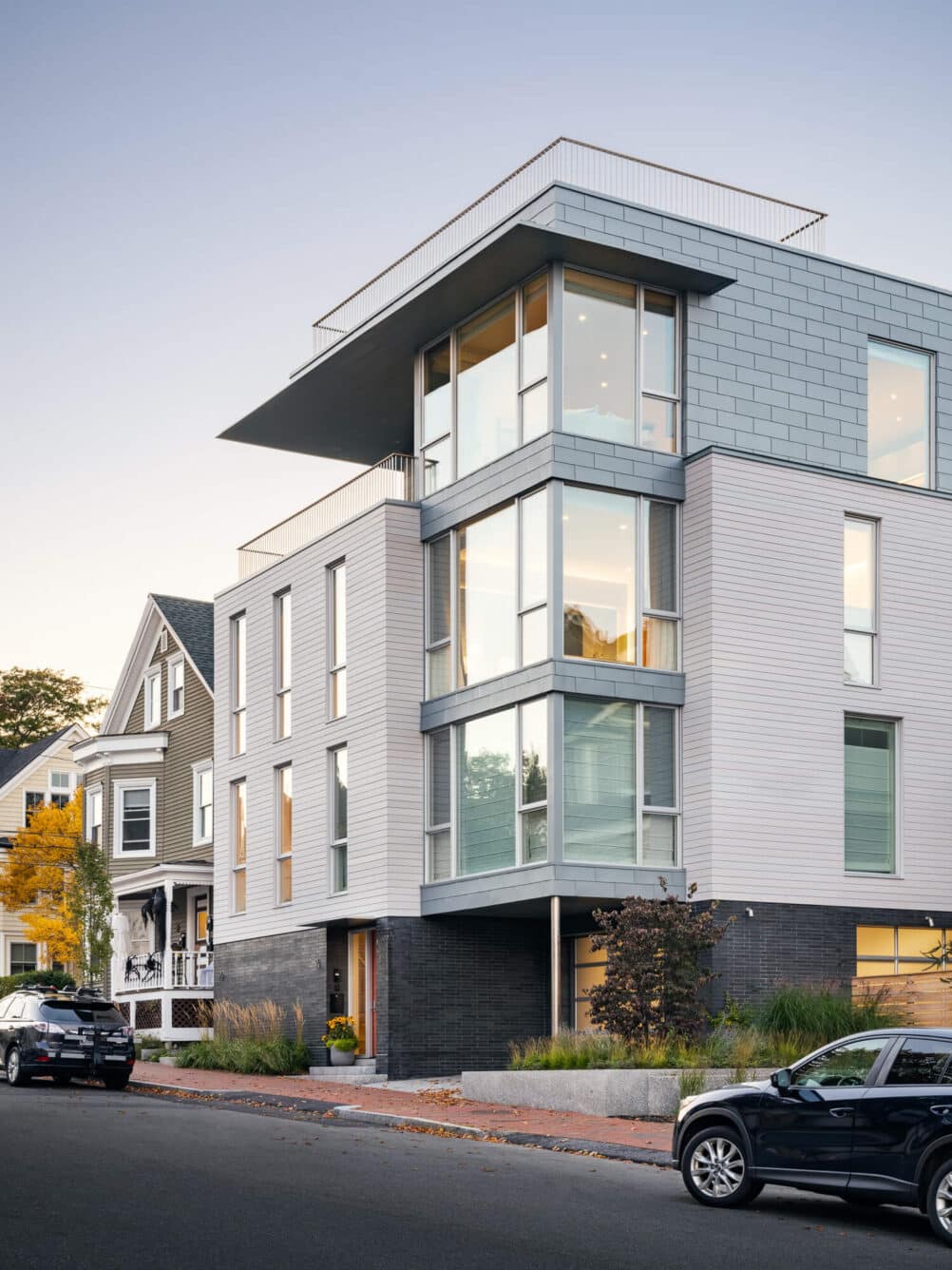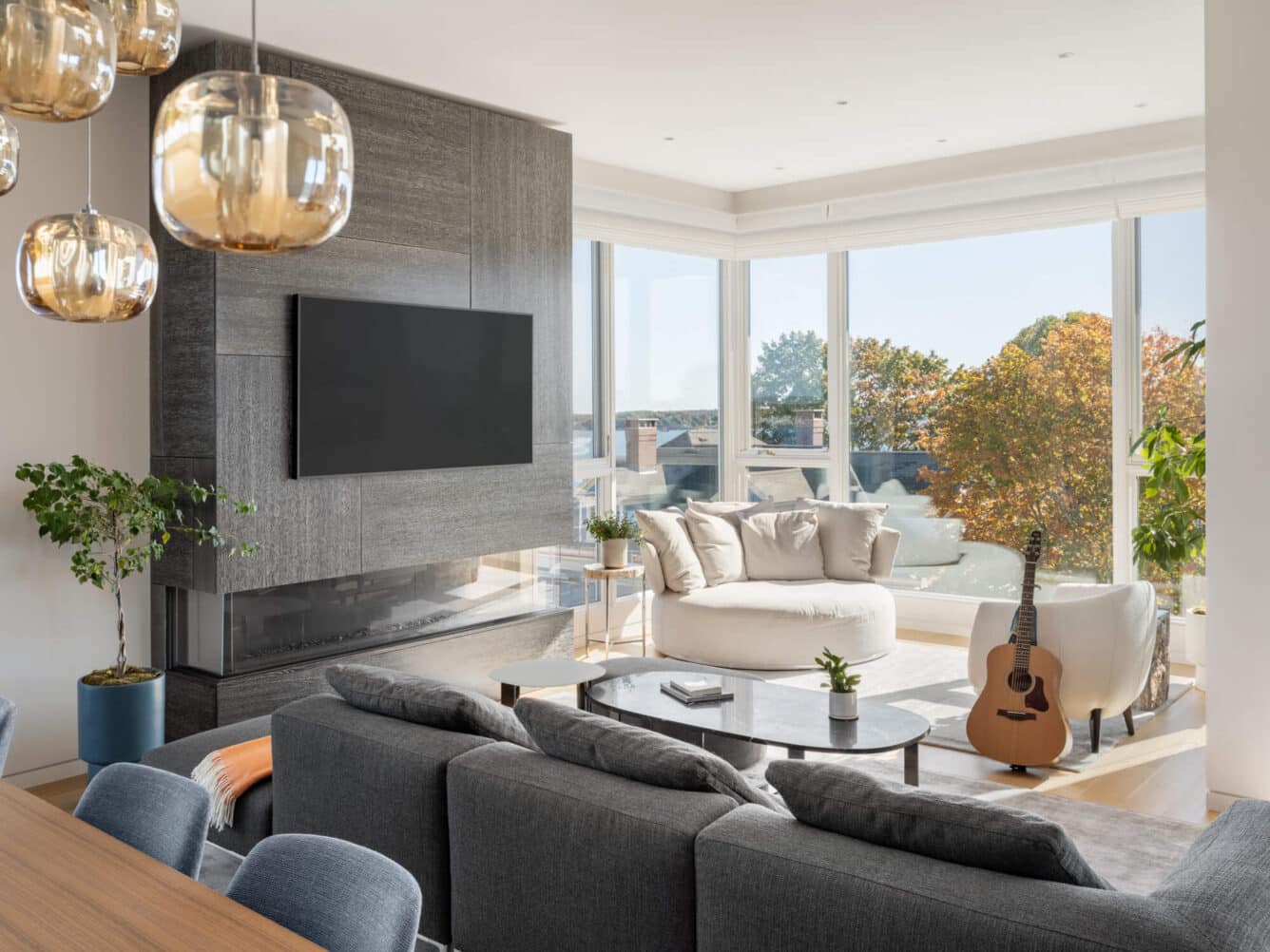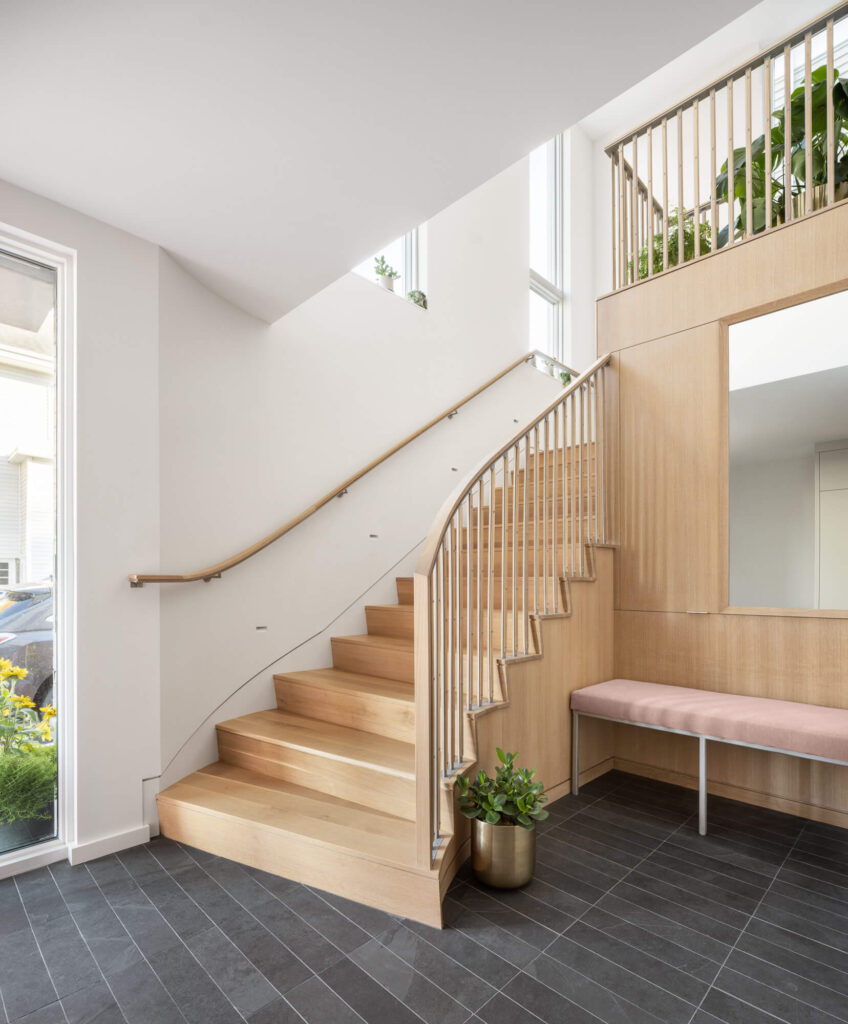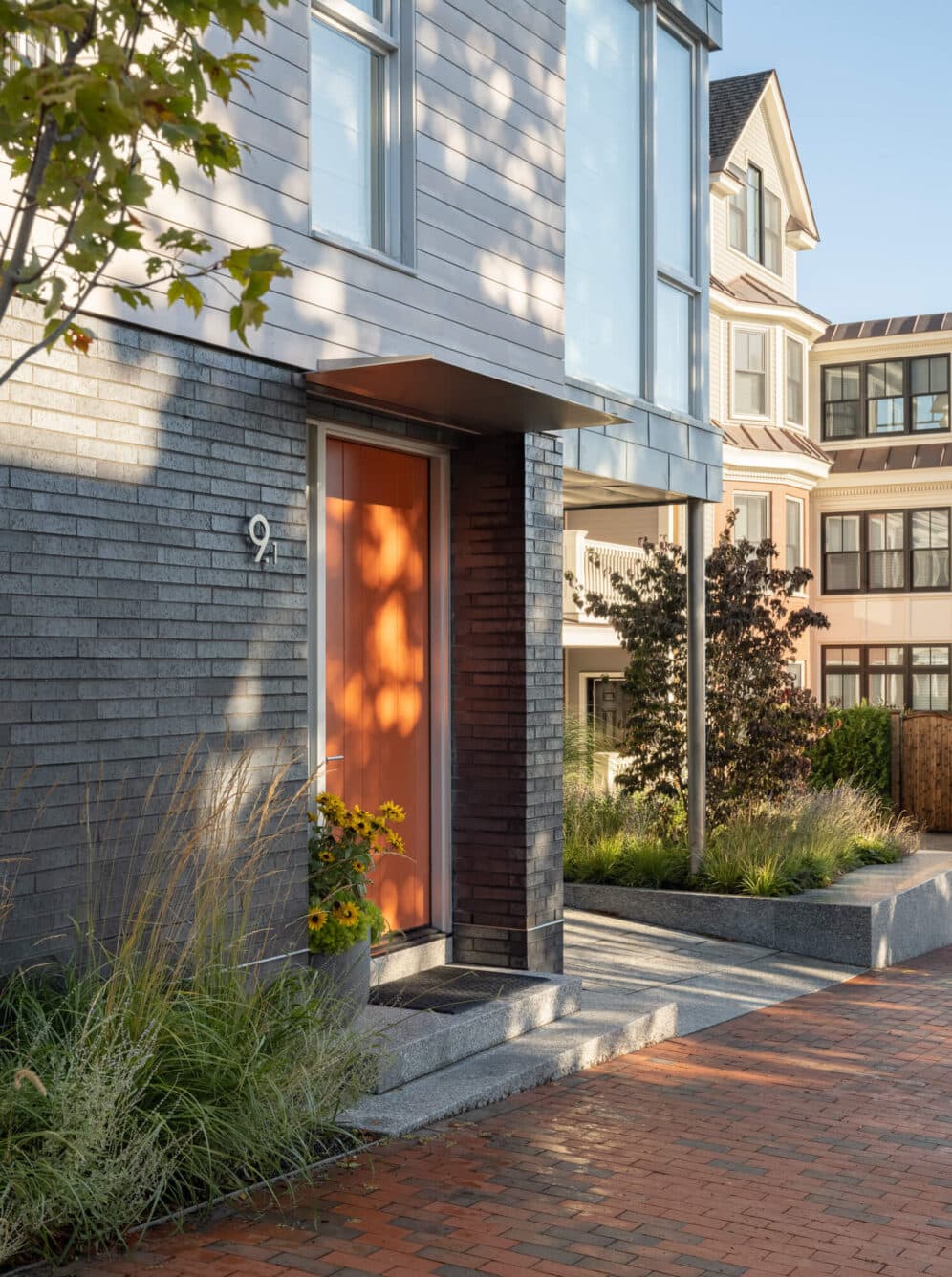 Design Team
Caleb Johnson, Patrick Boothe, Josh Jacques, David Duncan Morris, Kristen LaValle
Landscape Architect: Soren DeNiord Design Studio
Build Team
Monaghan Construction
Millwork Team
Woodhull
Location
Portland, Maine
Photography
Trent Bell
Services
A Portland overlook.
A multi-unit with two apartments overlooks Portland's scenic Munjoy Hill and Casco Bay, taking advantage of the views at every angle. Part family home, part rental, the property offers enough space and privacy for everyone's comfort. At the start of the project, city codes and historic building regulations presented challenges for the new building, but smart decisions and attention to detail kept the project on track.
Ocean views.
Floor-to-ceiling windows offer sweeping views of the Eastern Promenade. They showcase Casco Bay and provide natural light throughout the apartments. Front-facing decks and an available finished rooftop create plenty of added space for entertaining. As a two-unit, maintaining the privacy and intimacy of each home was a priority. Both apartments have separate entryways and a private staircase extending from the street-level front door to the third floor. Residents enter from the street or through the garage. Based in the heart of a long-established Portland neighborhood, the modern building strikes a balance between contemporary and classic design elements.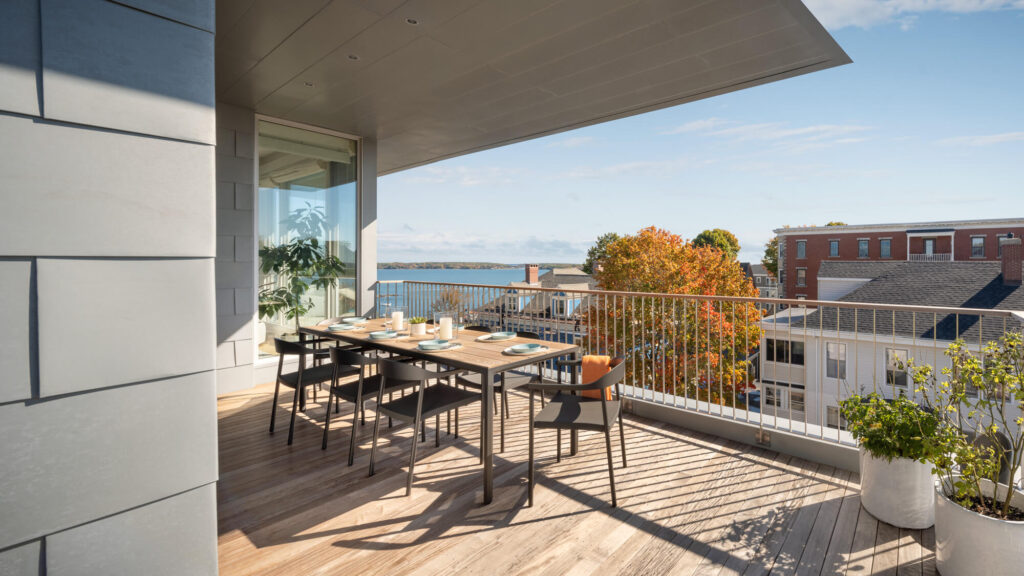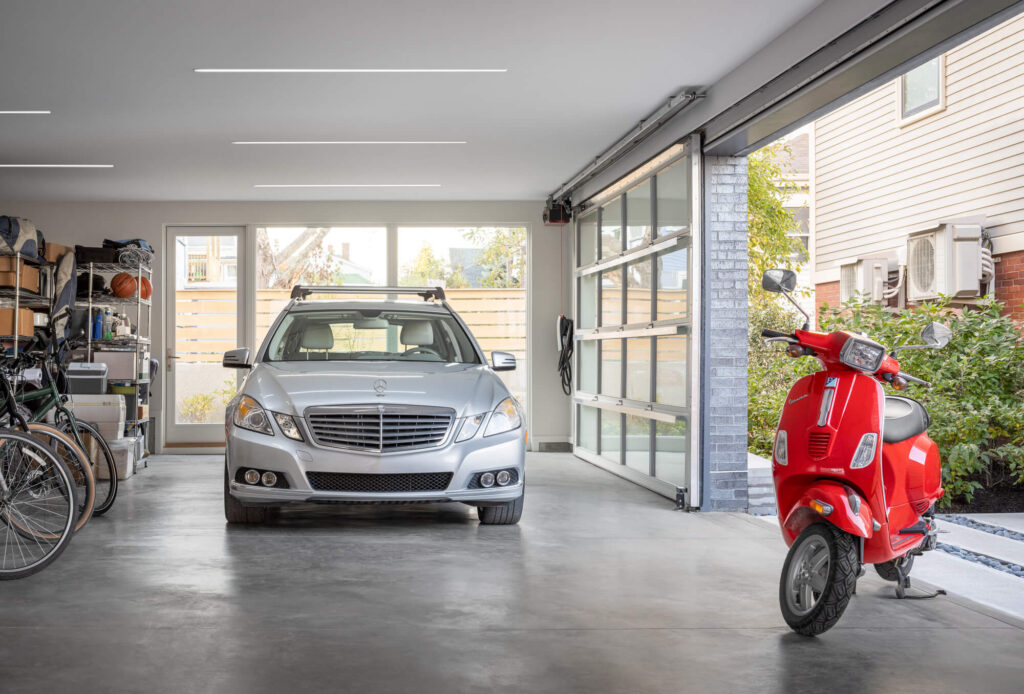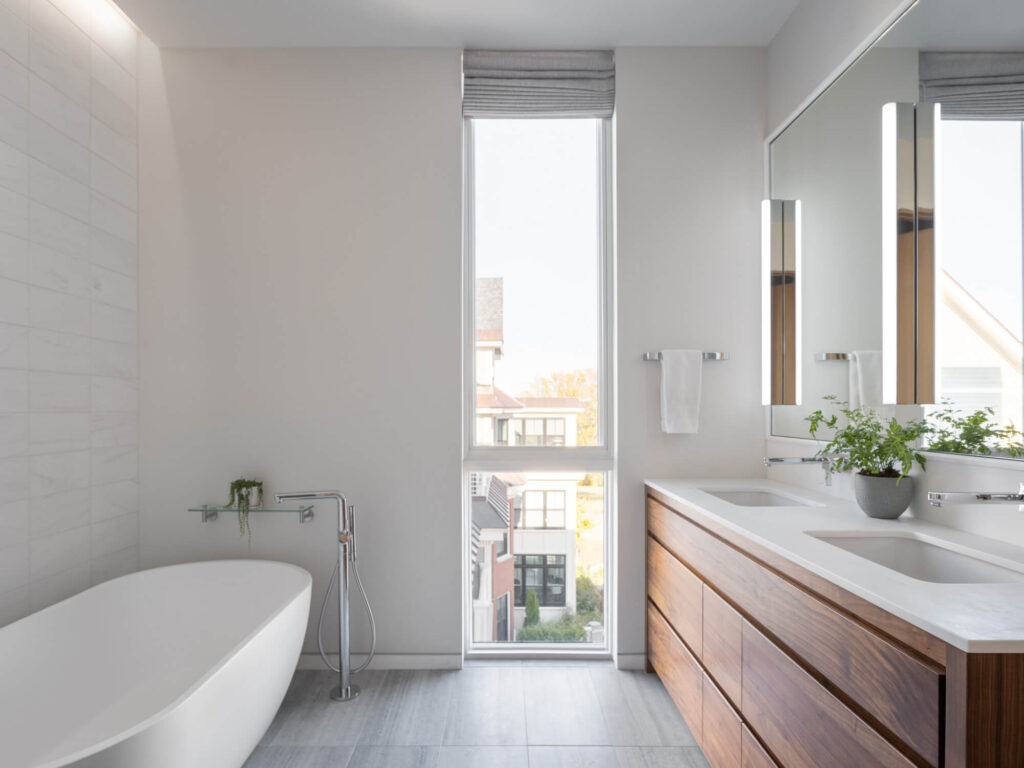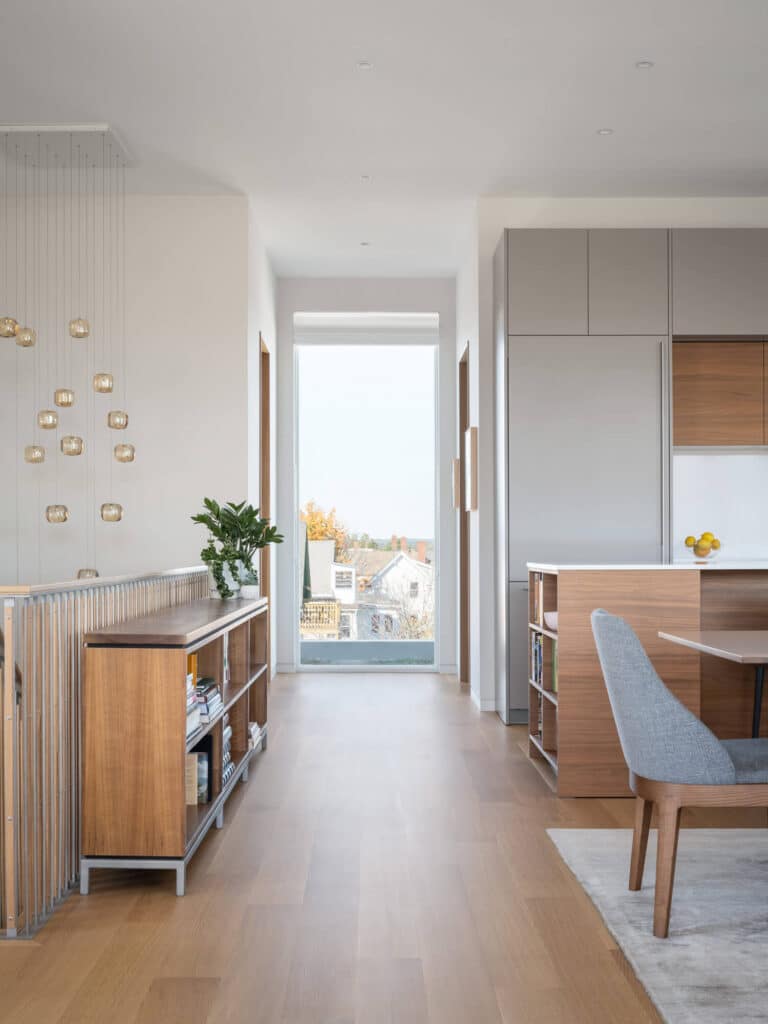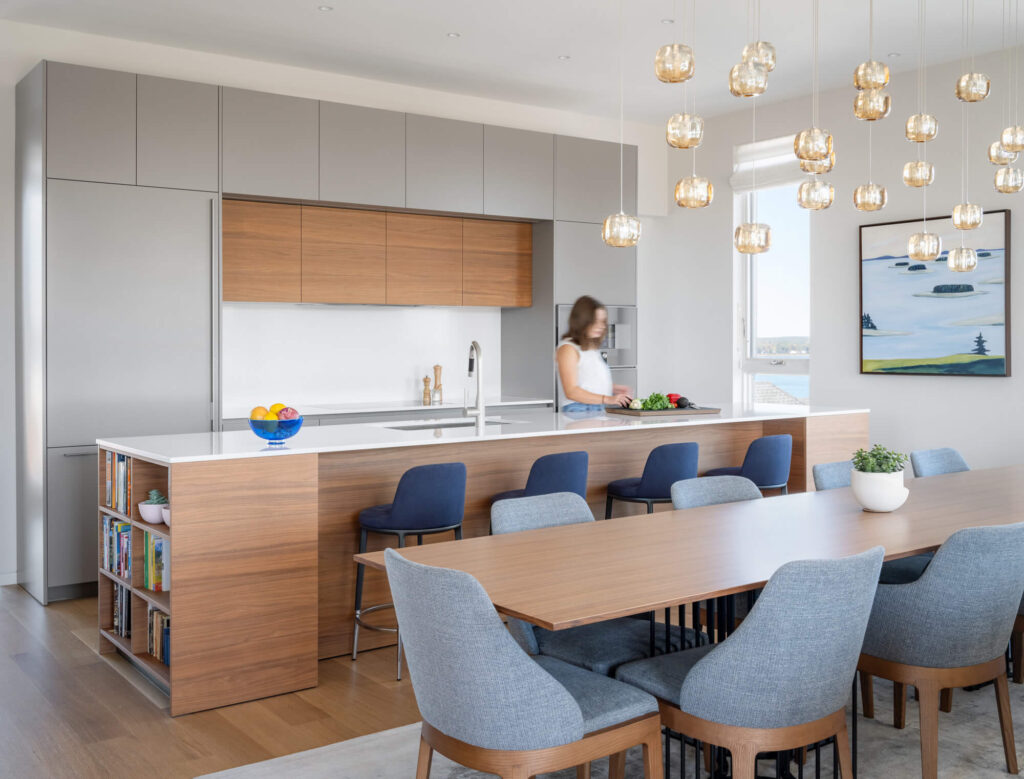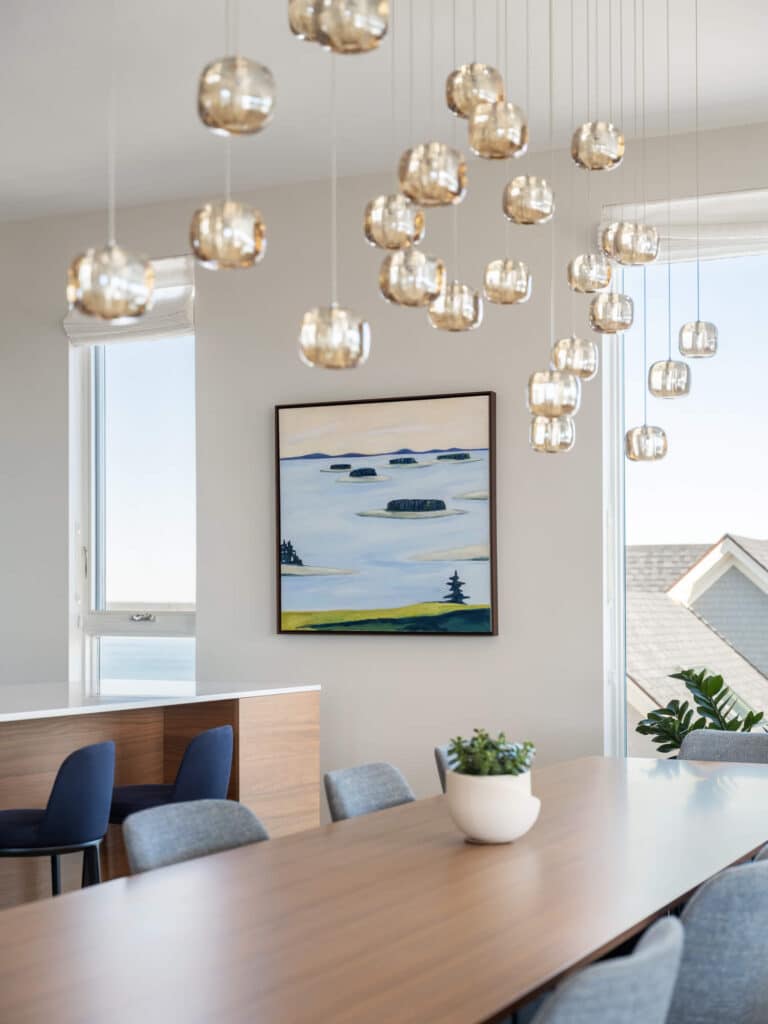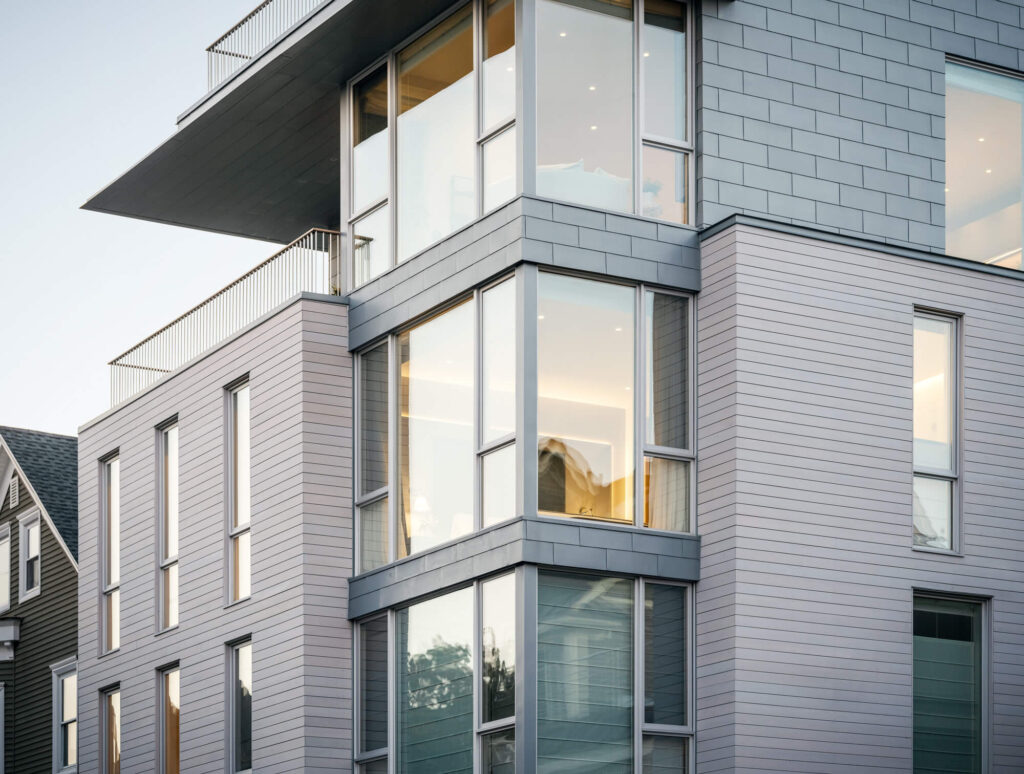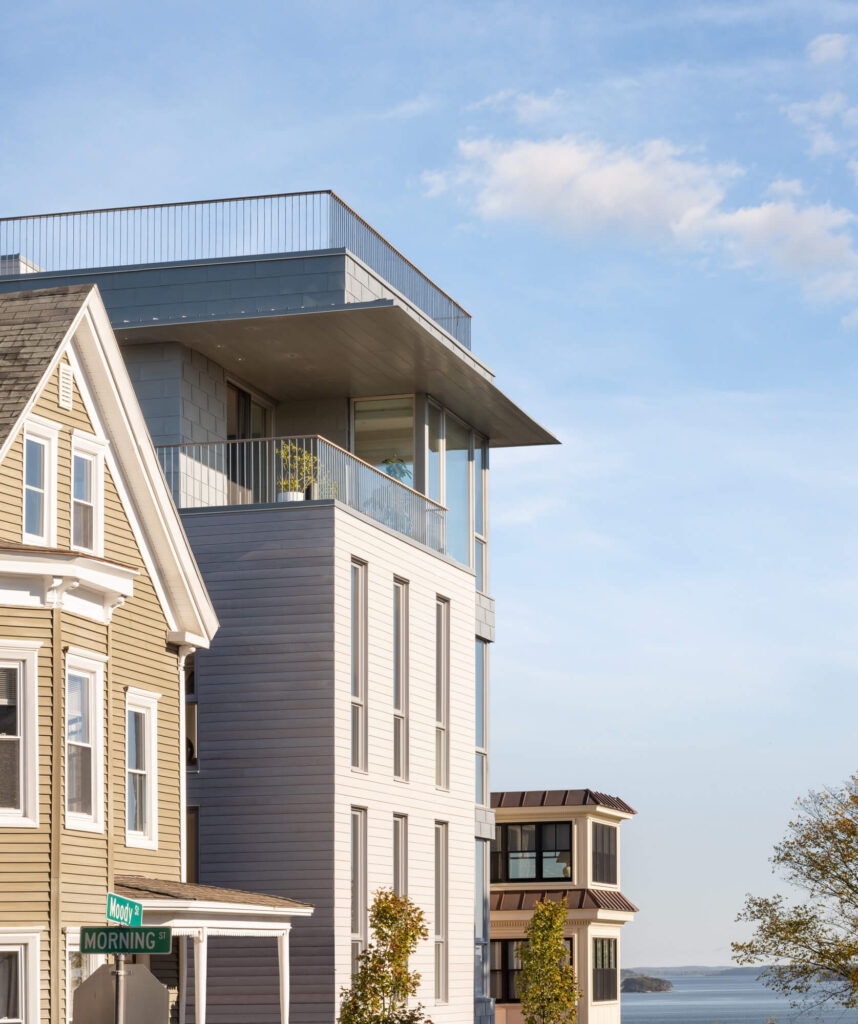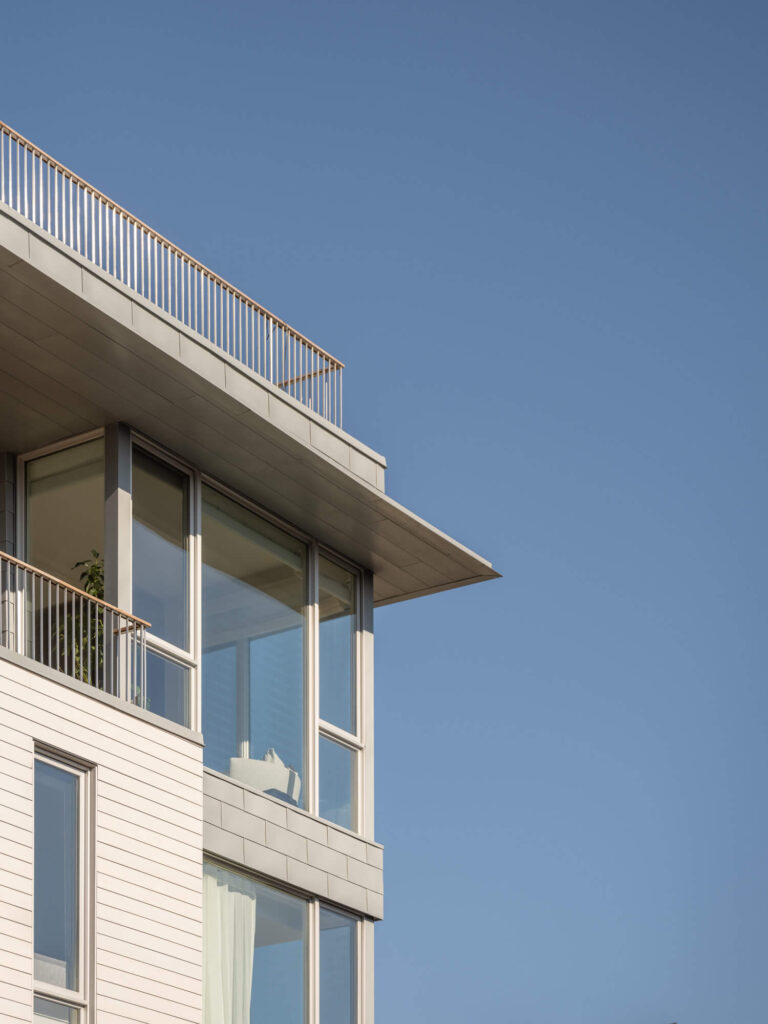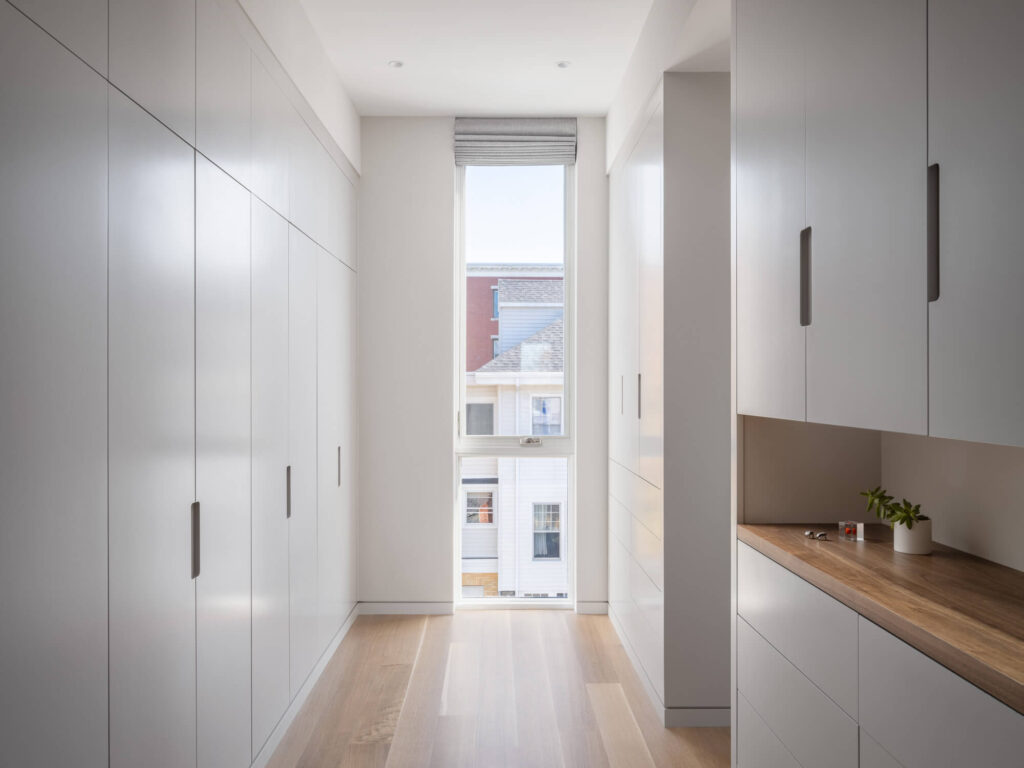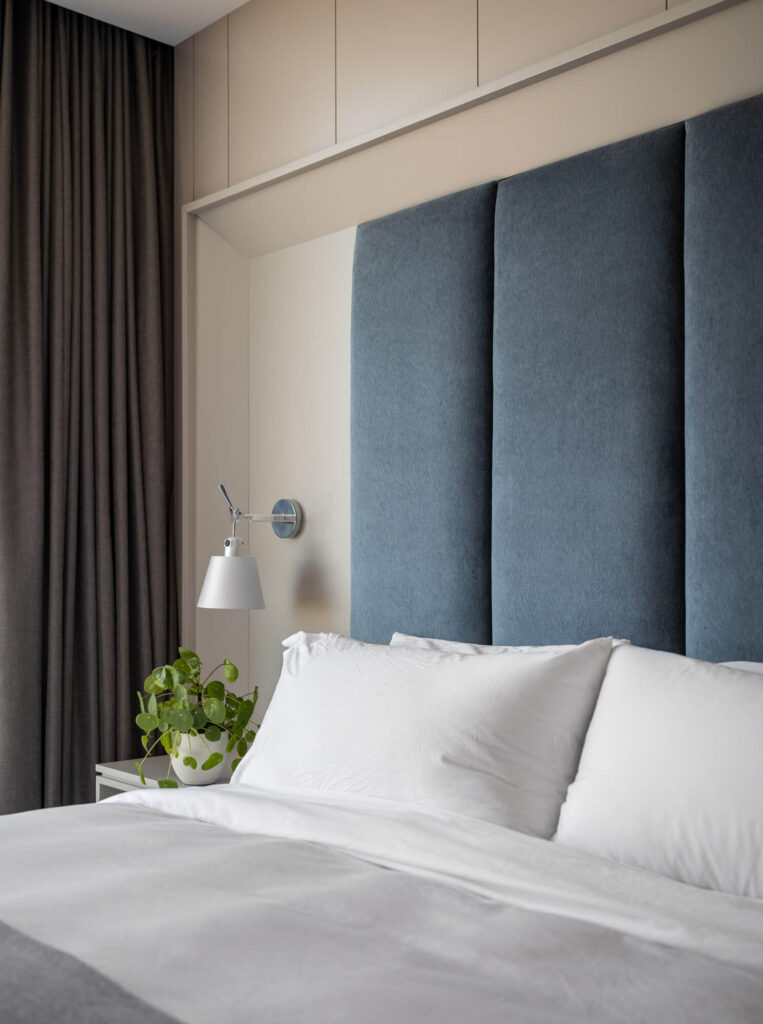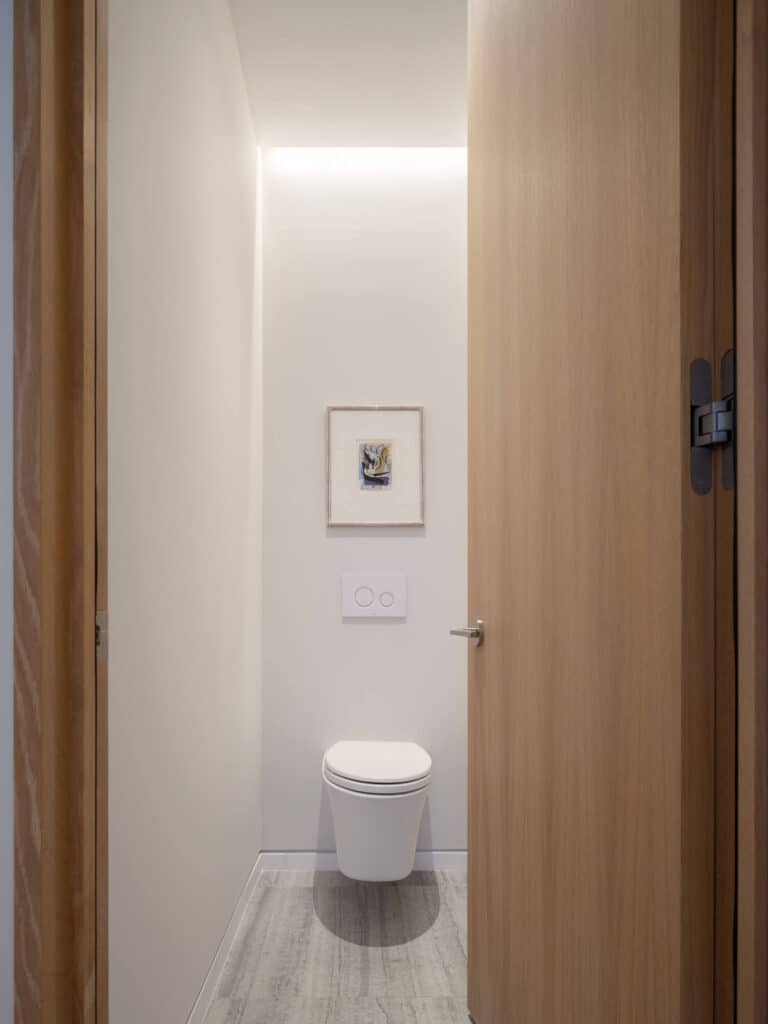 Ready to start?
Every project begins with a conversation.