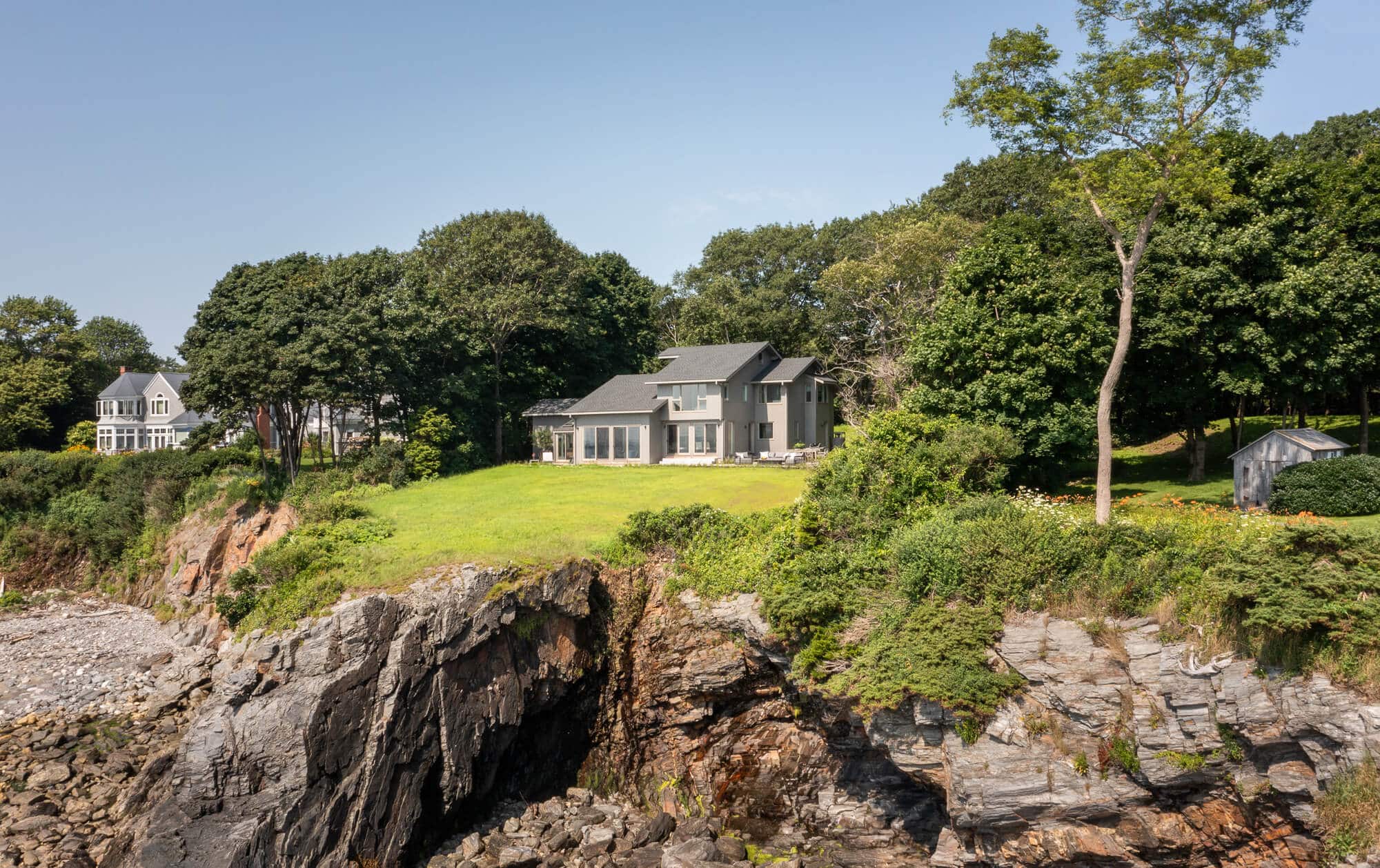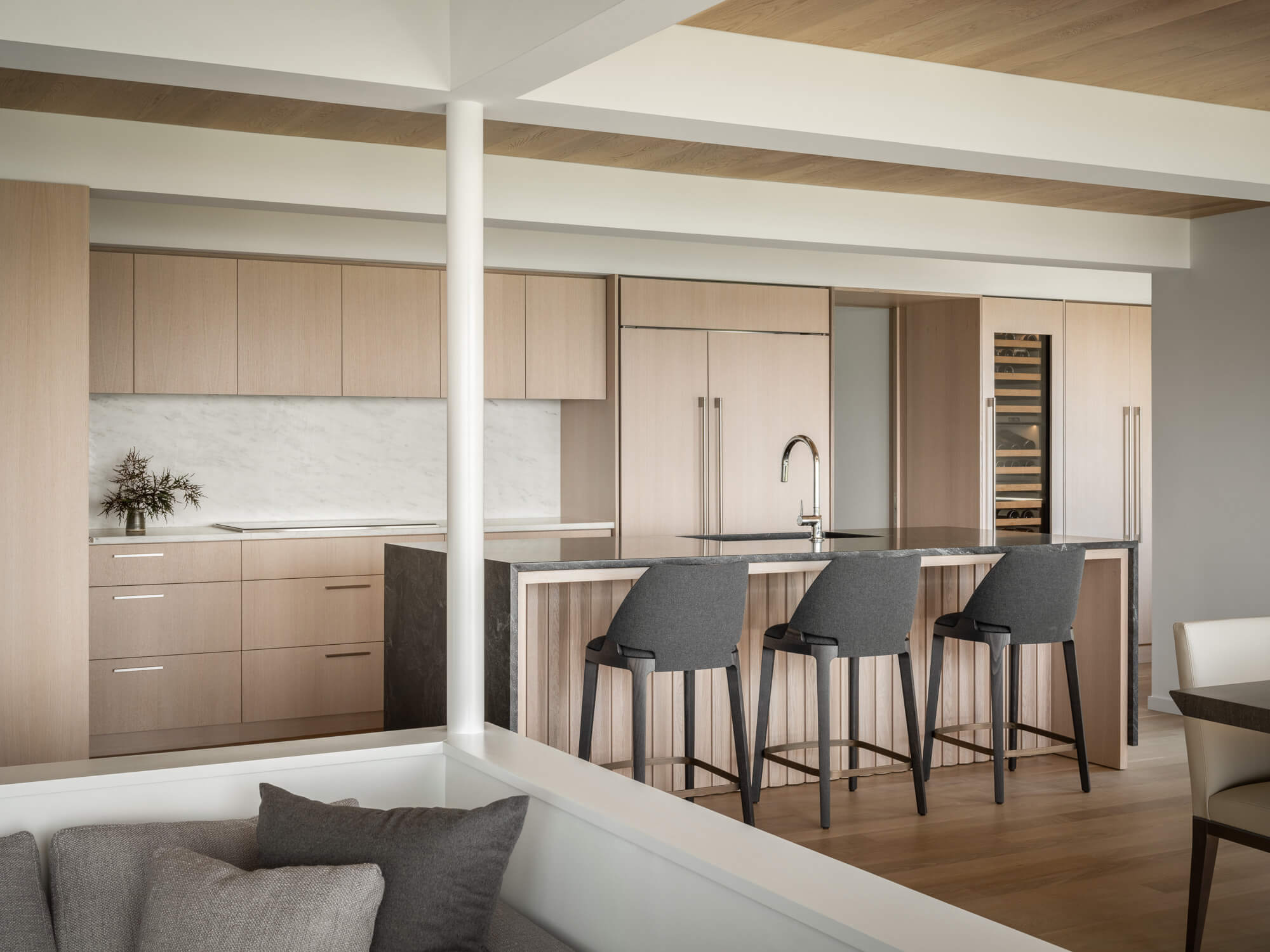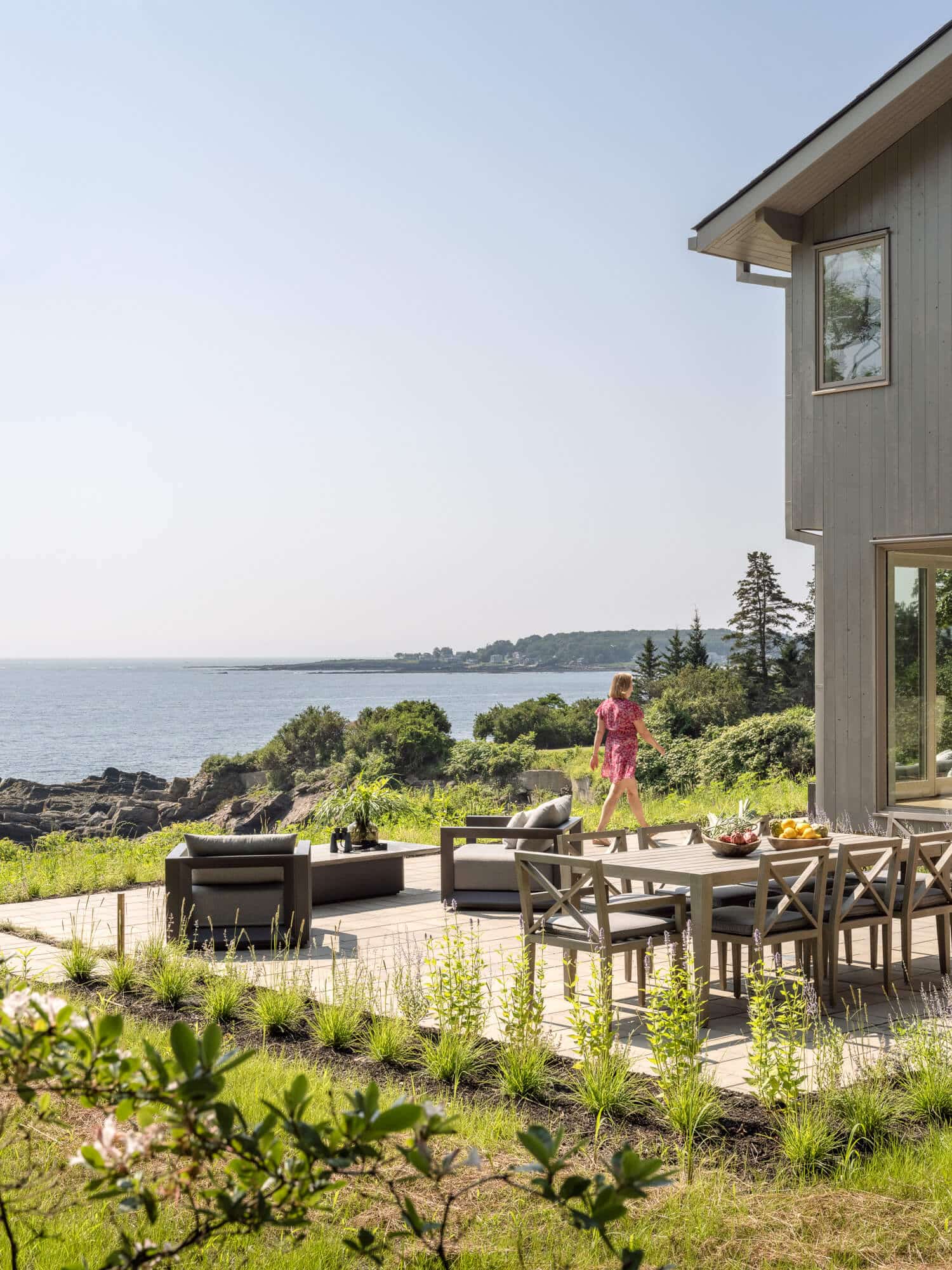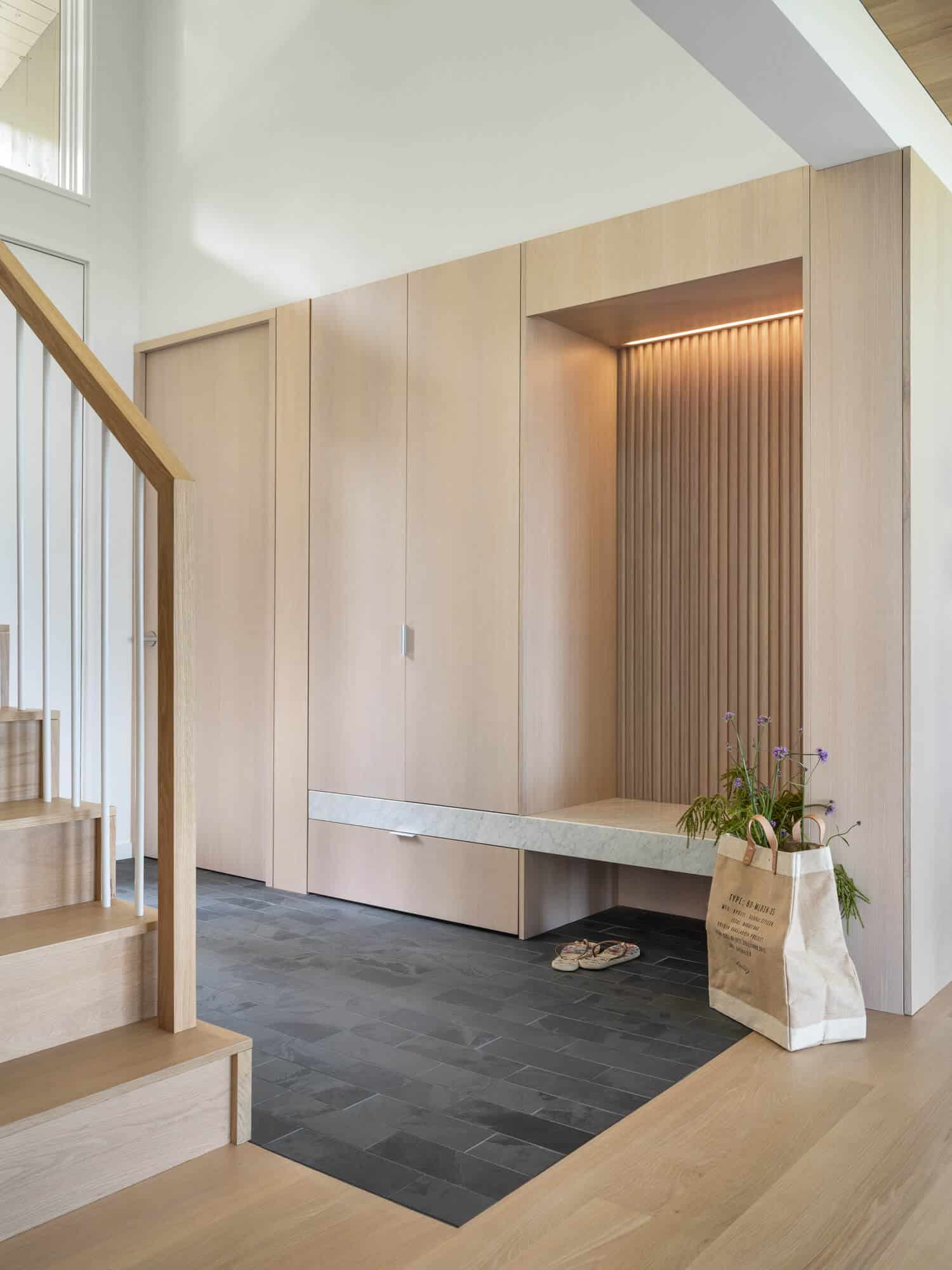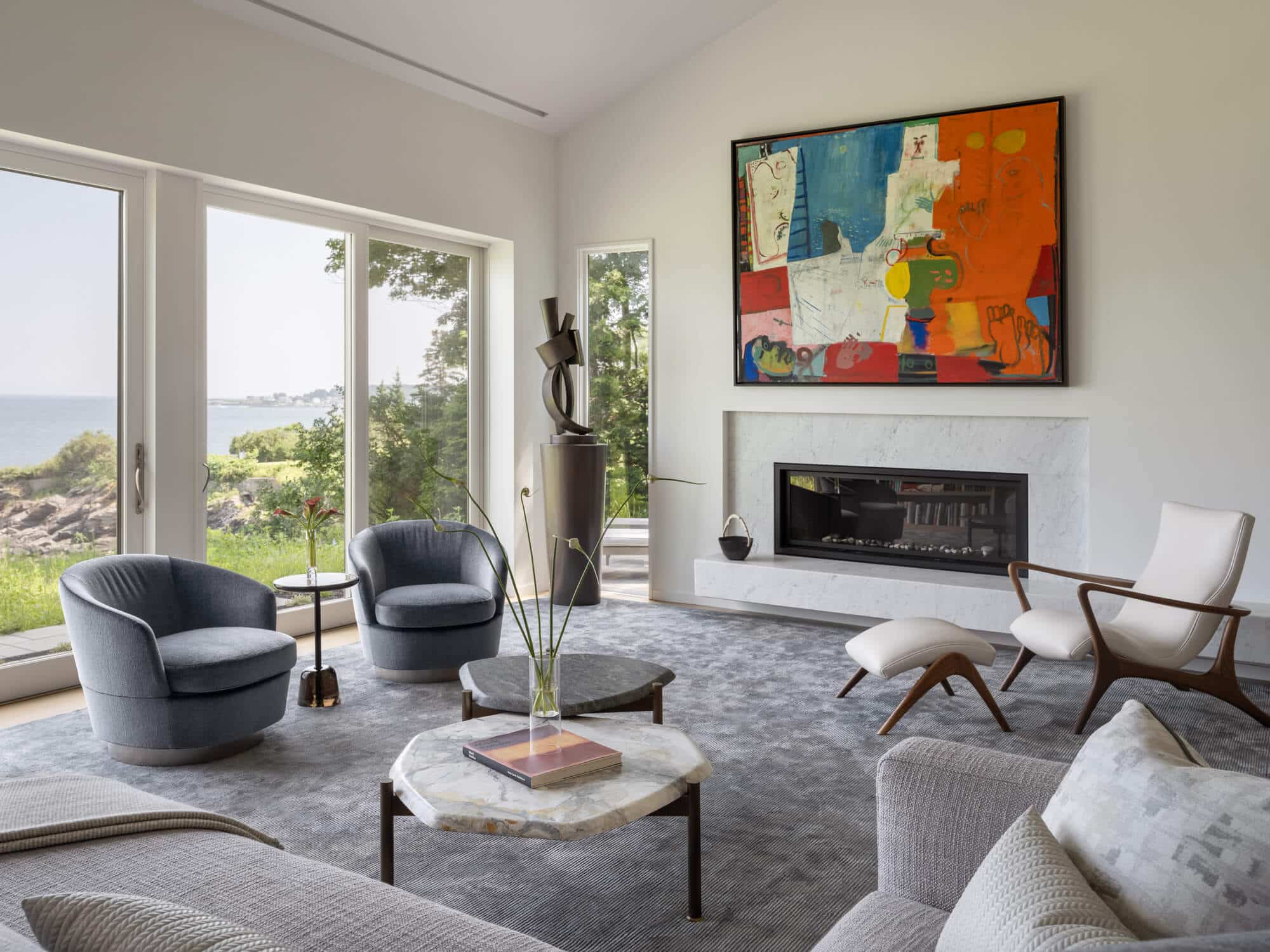 Location
Cape Elizabeth, Maine
Year Completed
2023
Construction Team
Woodhull
Interior Design
Molly Quesada Interiors
Millwork Construction & Installation
McIntosh & Co.
Photography
Trent Bell Photography
Services
A new beginning
After the homeowners' children embarked on their college journeys, they began envisioning the next chapter of their lives. During the initial visit to the waterfront property, the owners stepped inside and were instantly captivated by the vivid blues and greens of the ocean visible through the windows. The dramatic rock formations, almost resembling sculptures, added to the allure. They knew the location felt right, and they knew they could transform the home into the family gathering place they had imagined.
Oceanfront transformation
The waterfront residence underwent a metamorphosis into a modern home that takes full advantage of the dramatic oceanfront setting. Ocean views were expanded and framed while showcasing local materials like natural wood and stone. Space was optimized, incorporating a guest suite and enhancing the home's flow. The transformation was remarkable—dark wood paneling and a secluded kitchen gave way to sun-soaked spaces, exuding a profound sense of tranquility.
Natural elegance
The space seamlessly integrates with the natural beauty that surrounds it. The architectural design maximizes space for practicality, while the interior decor pays homage to the location through a seamless mix of colors and textures reminiscent of the ocean, resulting in a cohesive atmosphere across the entire home.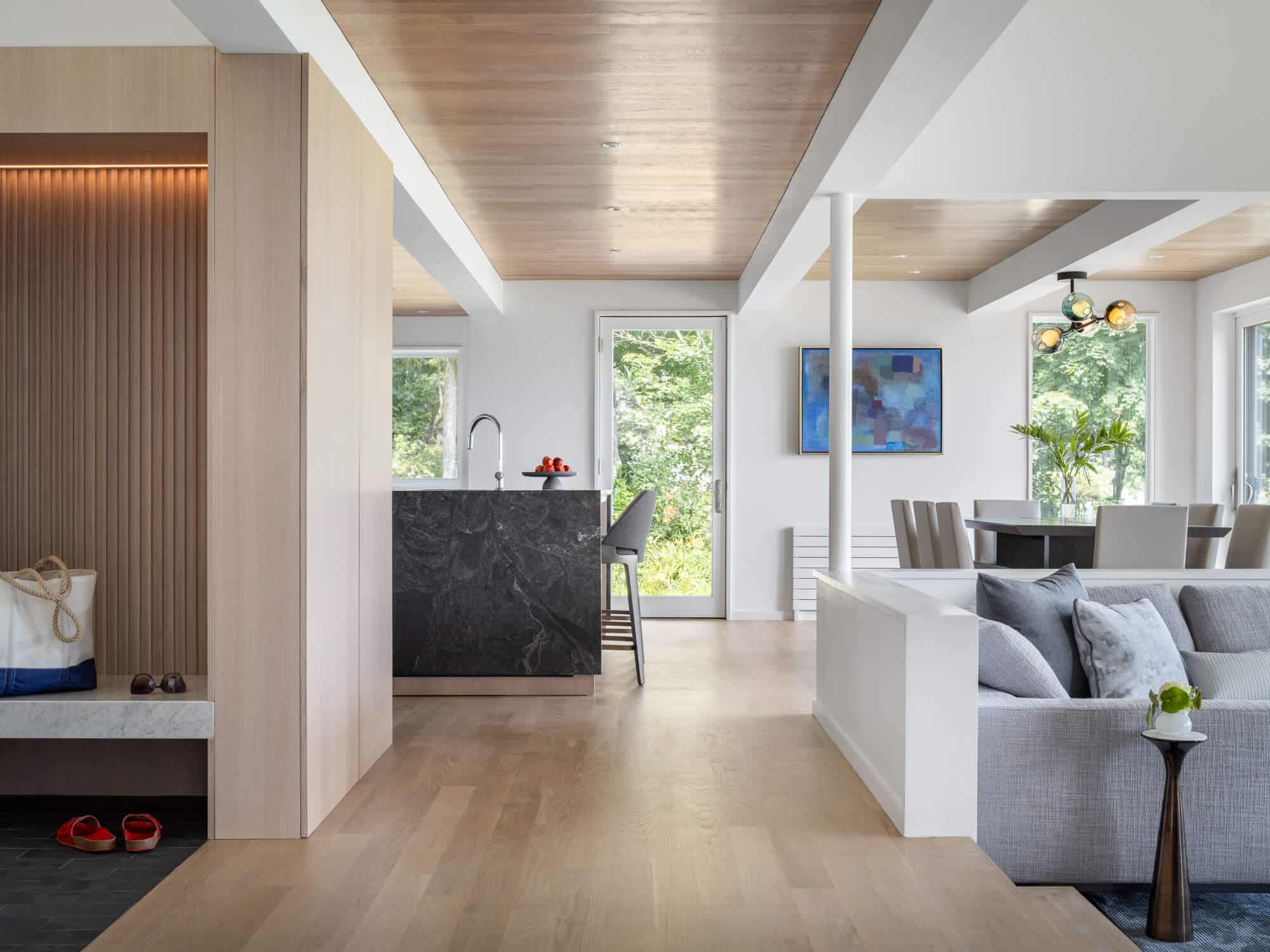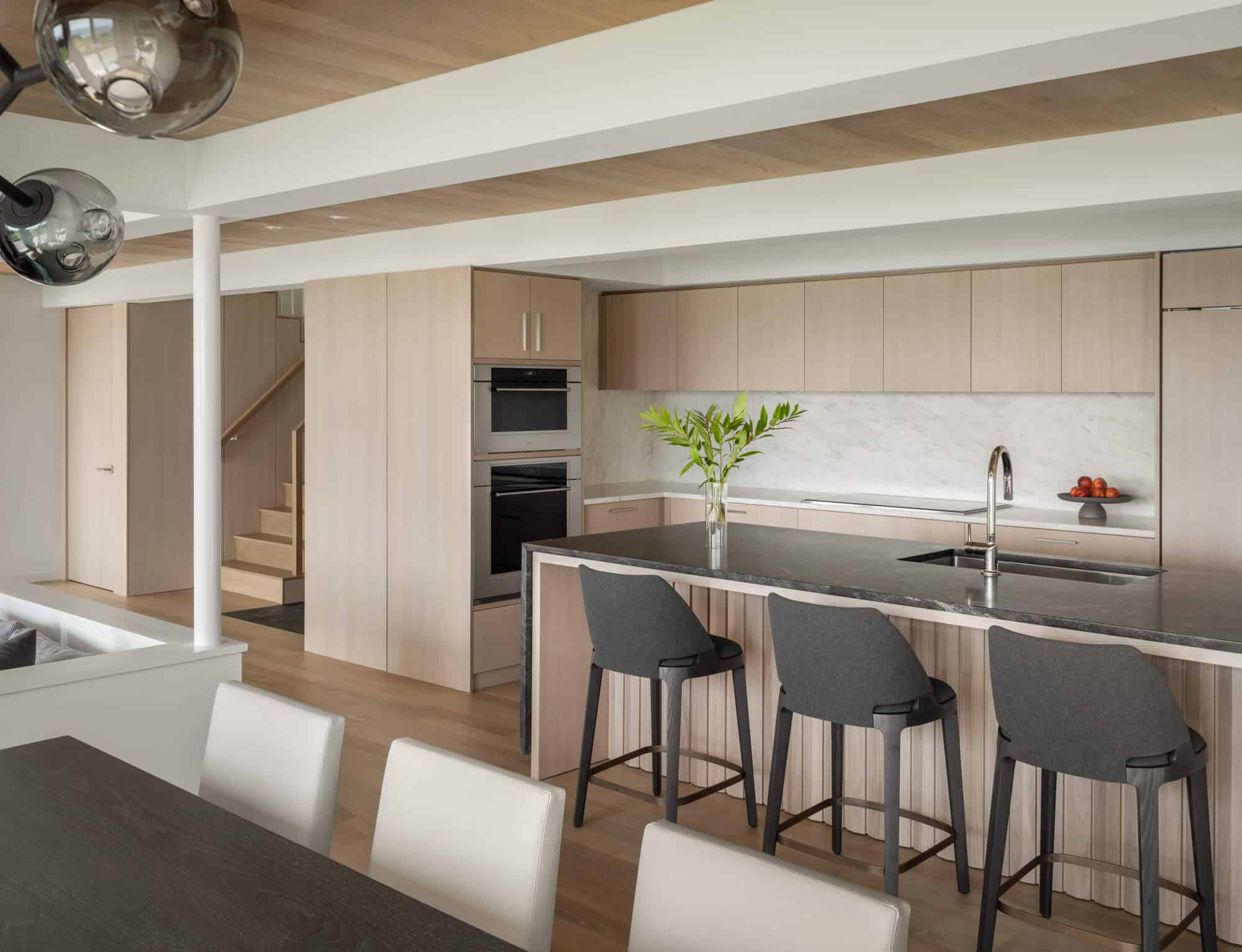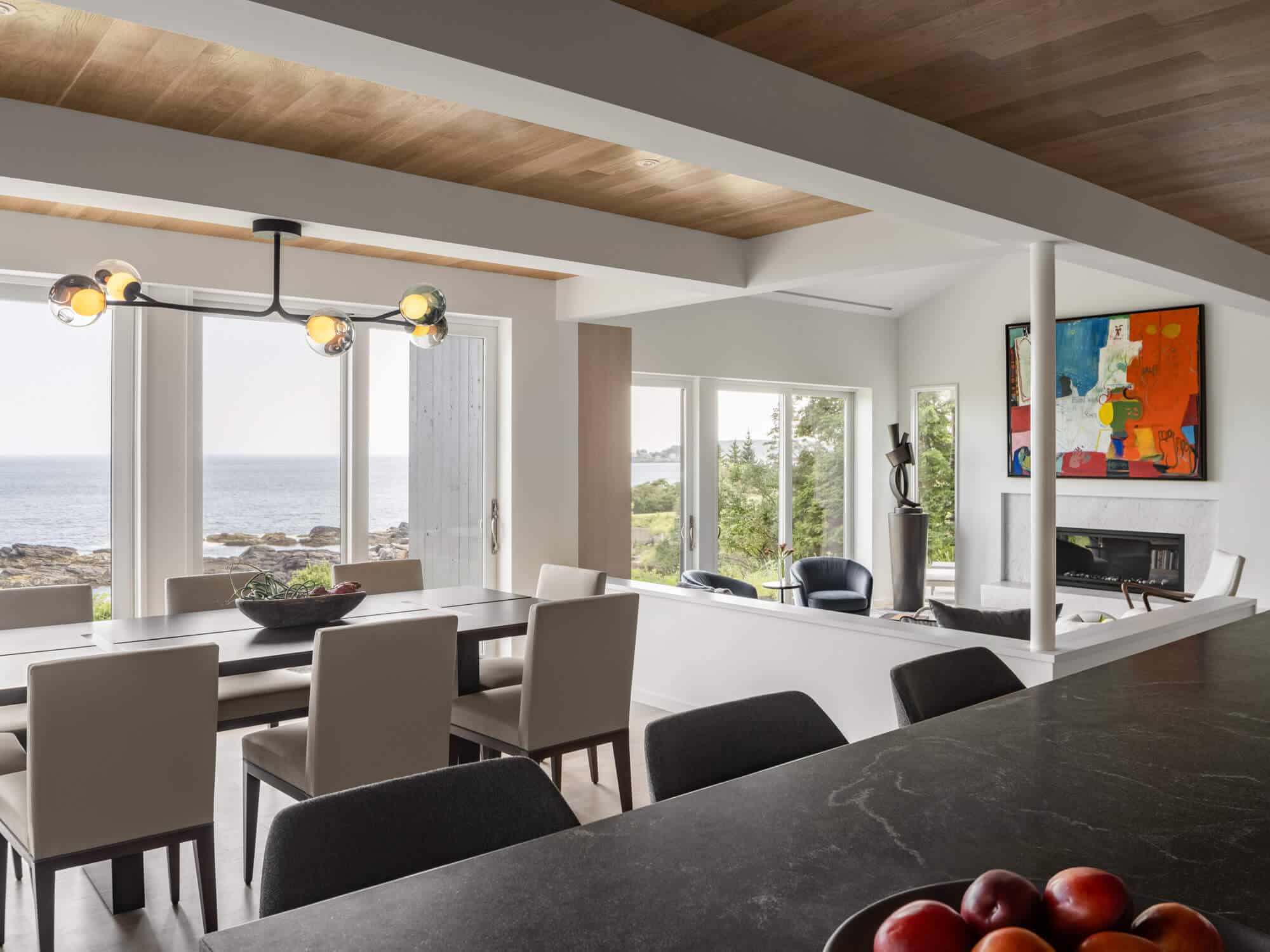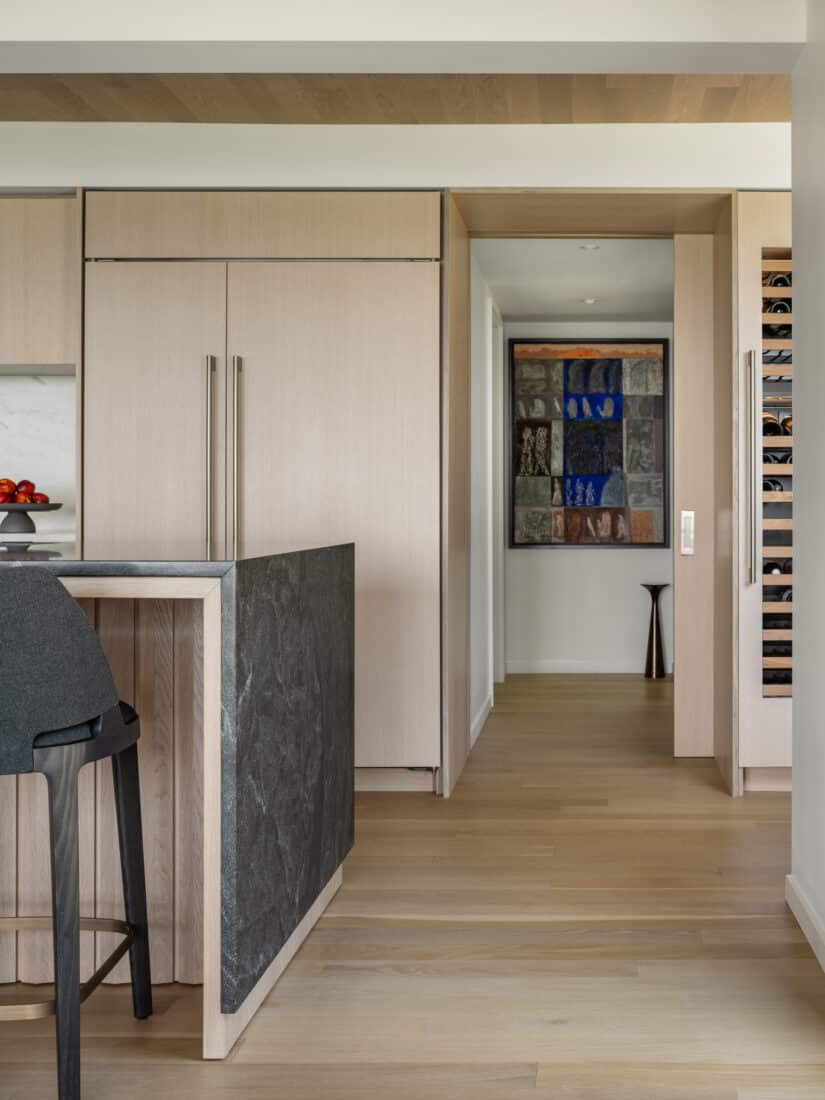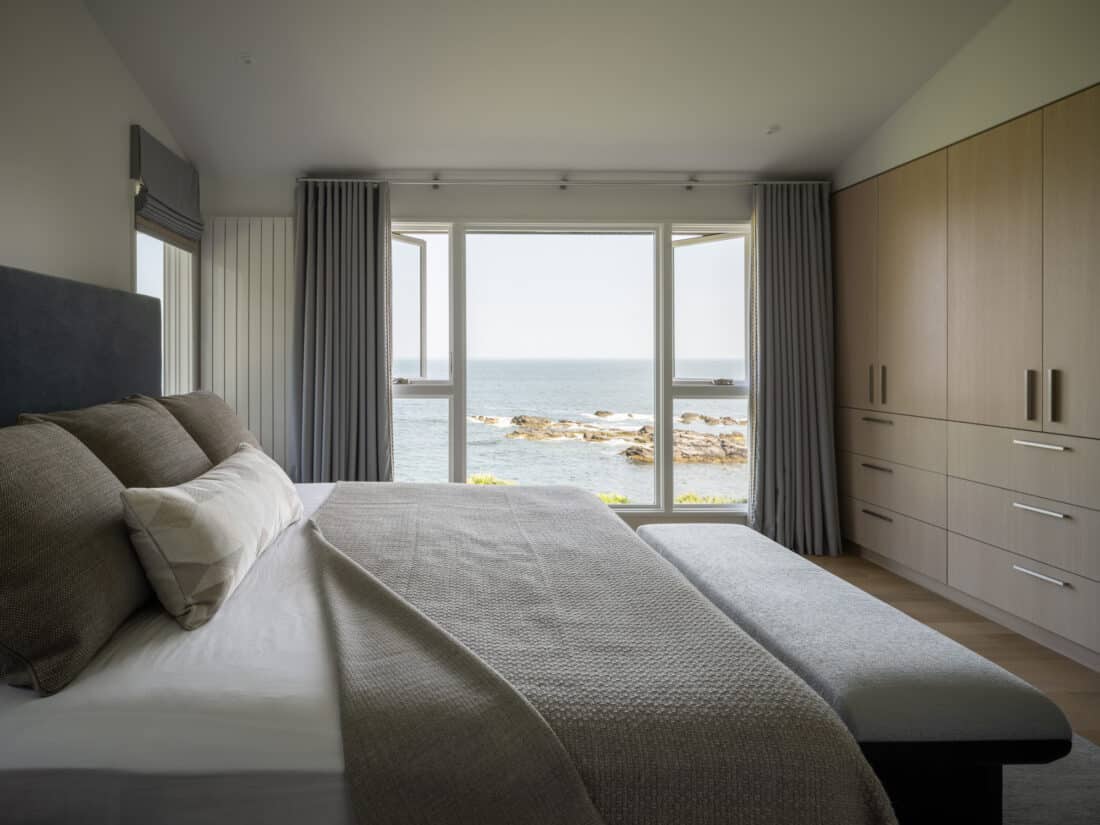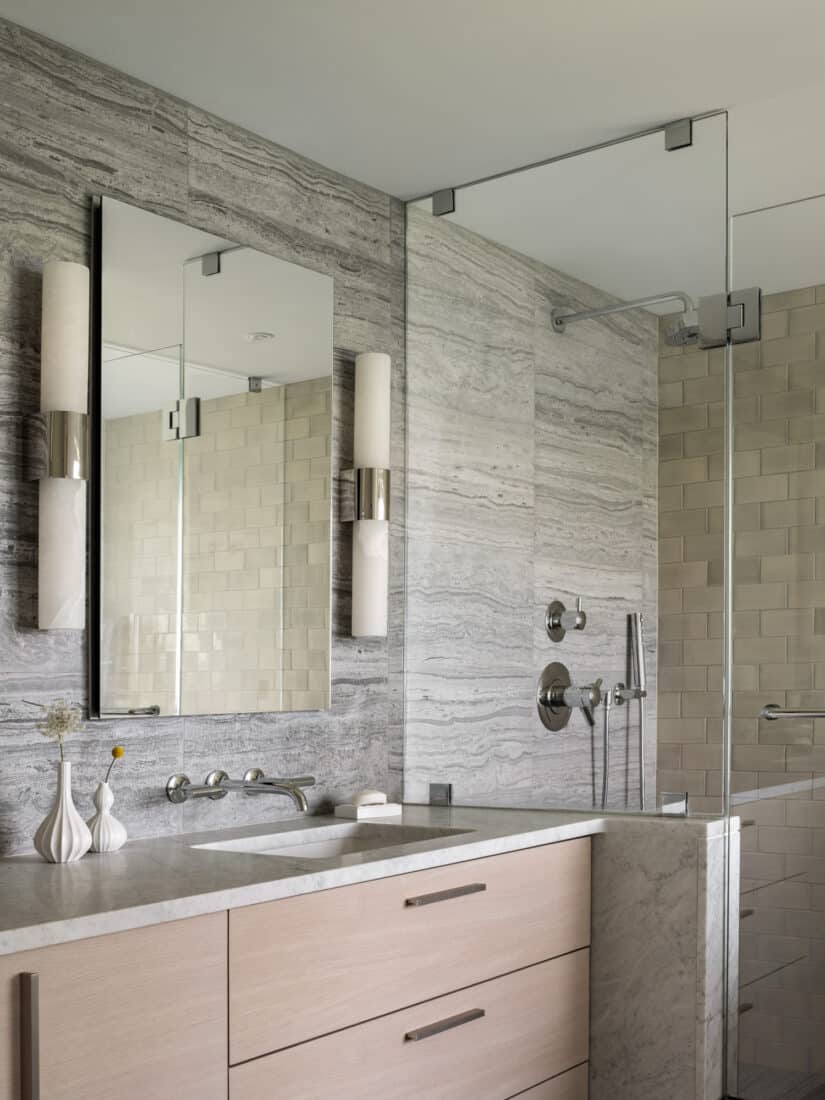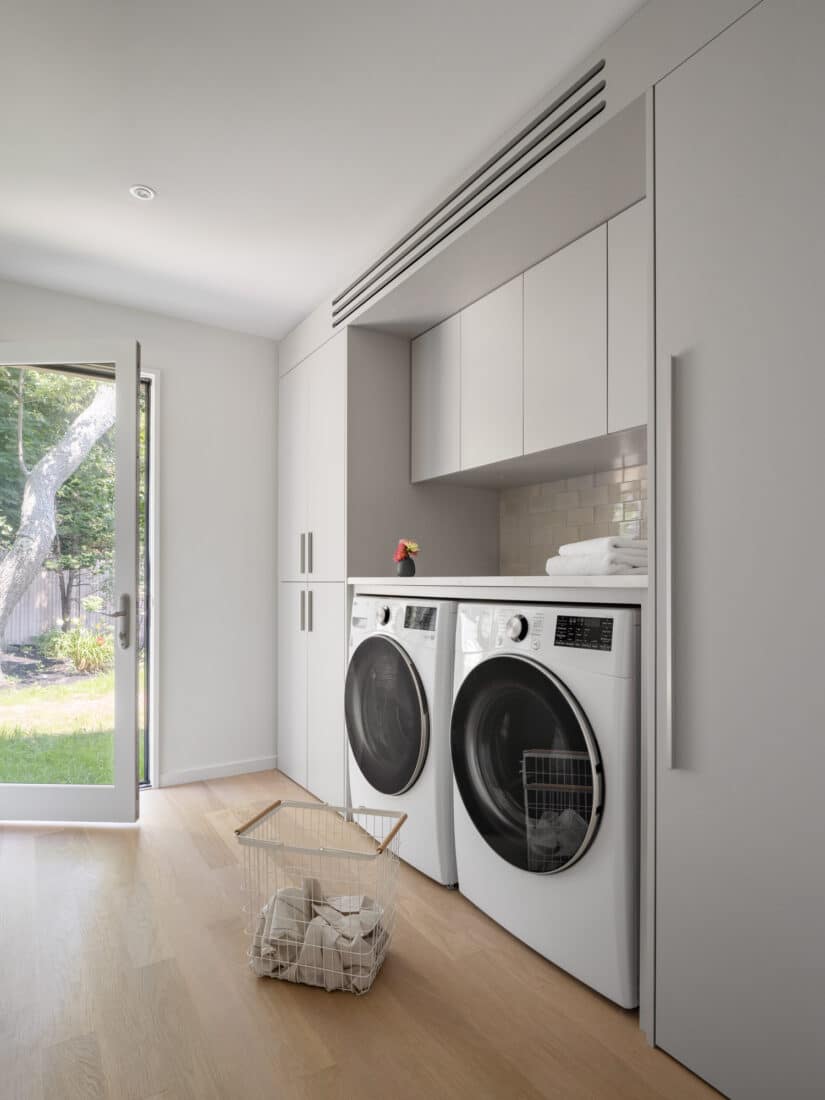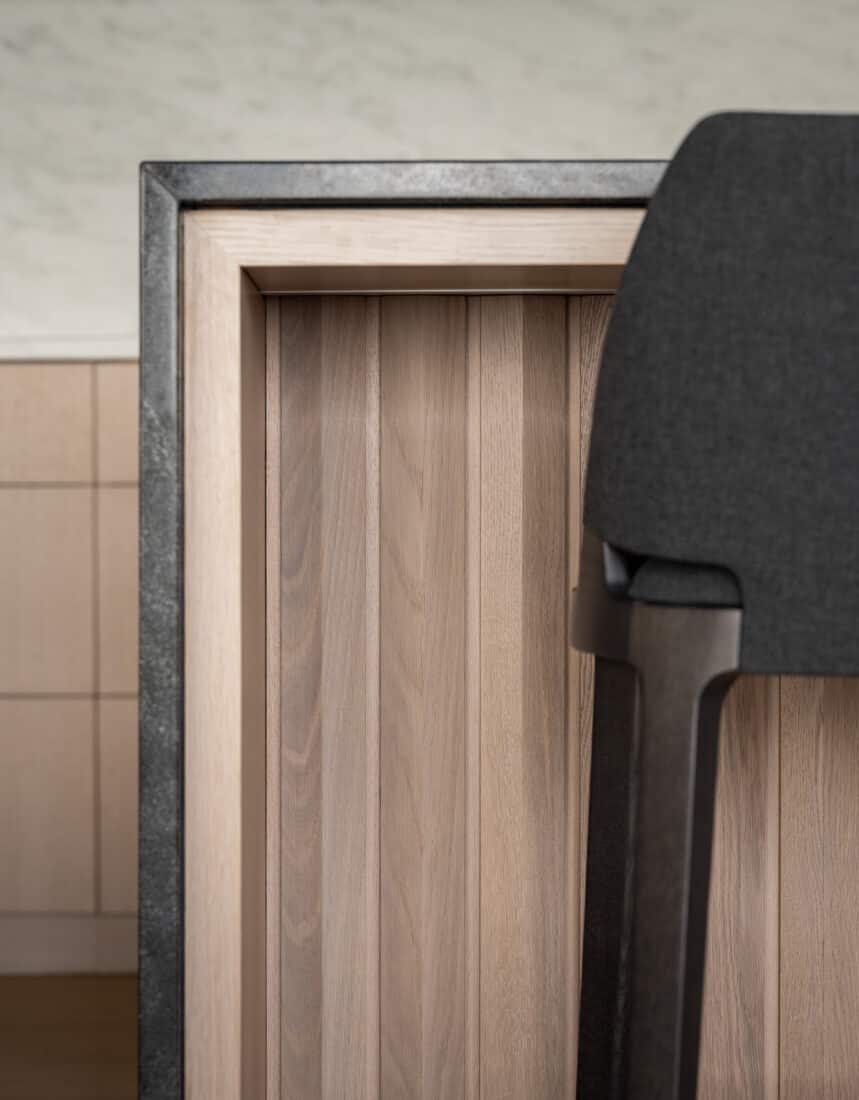 Ready to start?
Every project begins with a conversation.