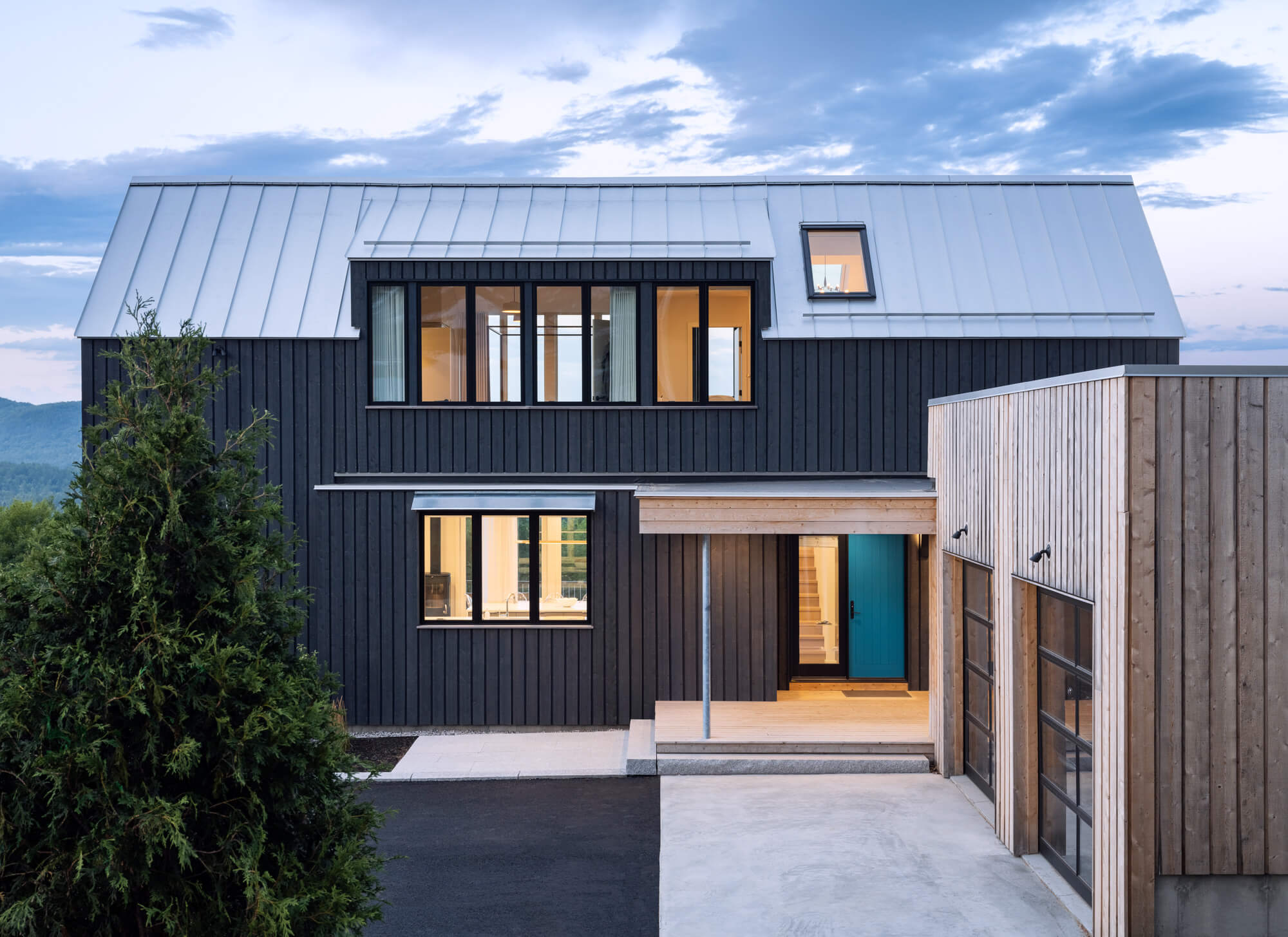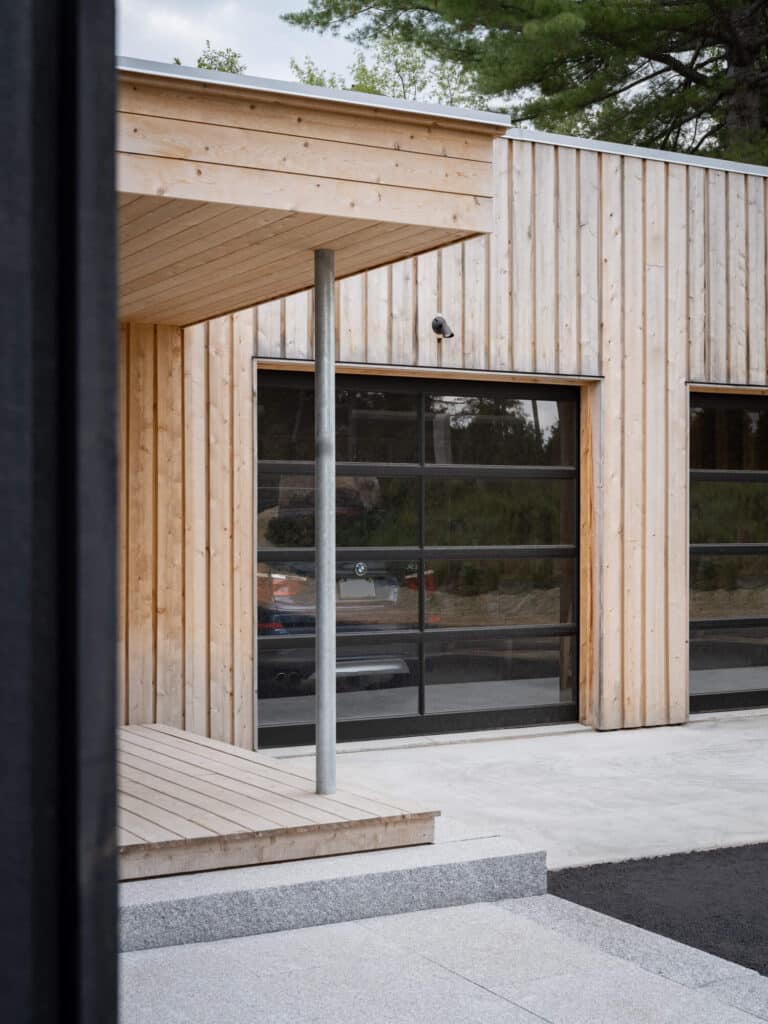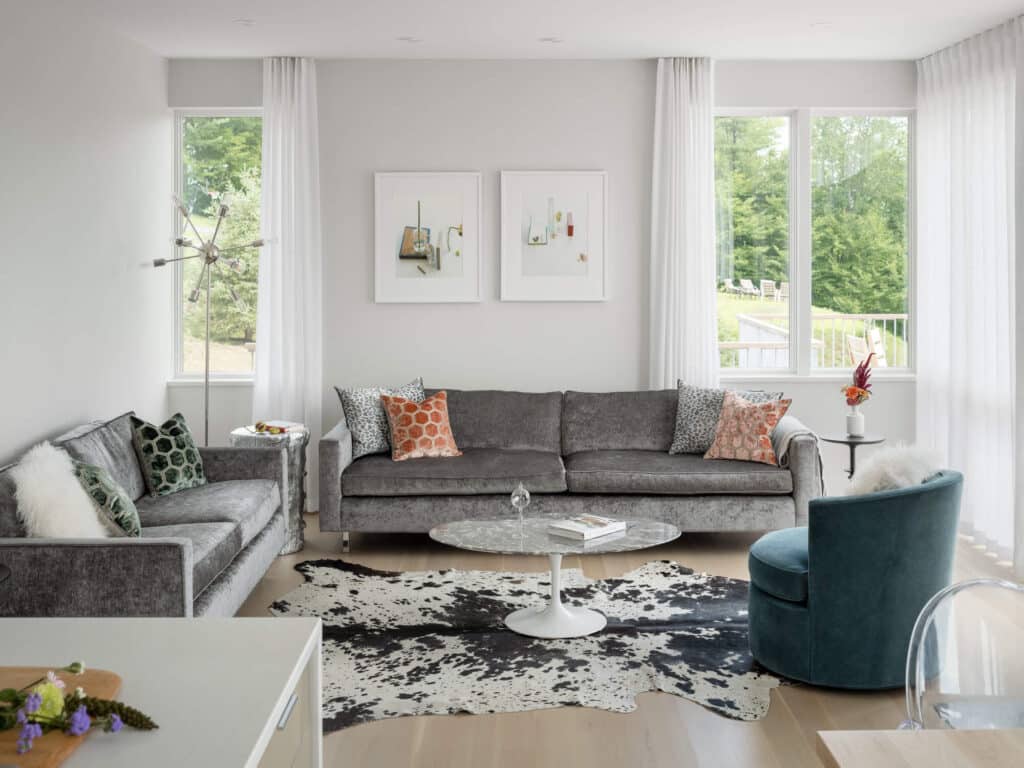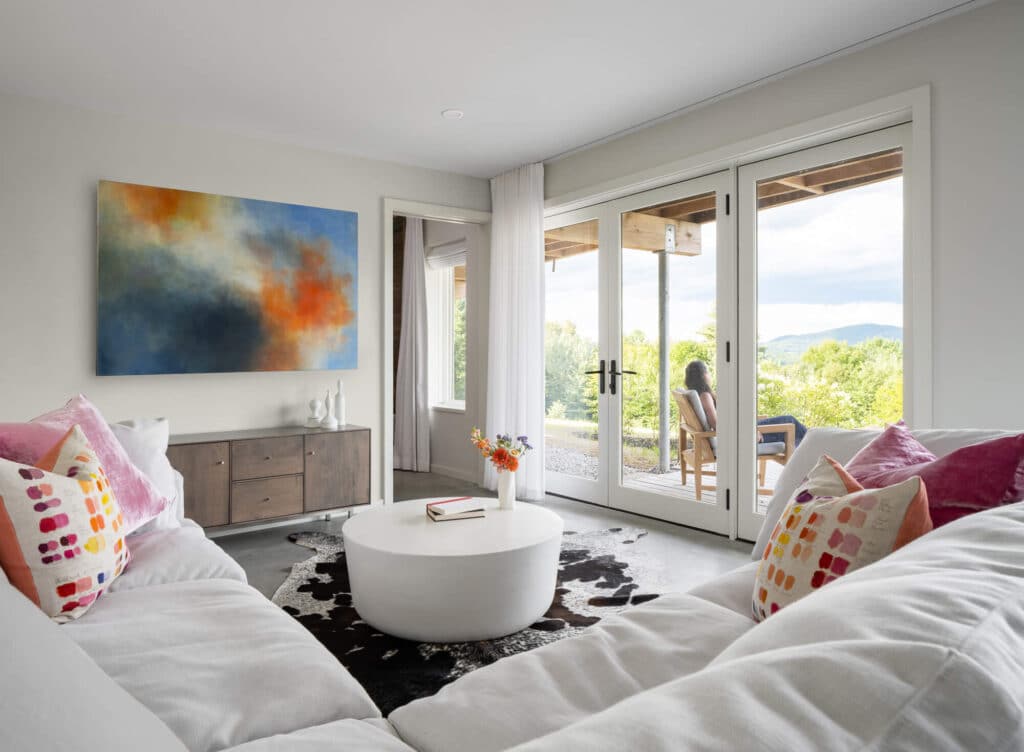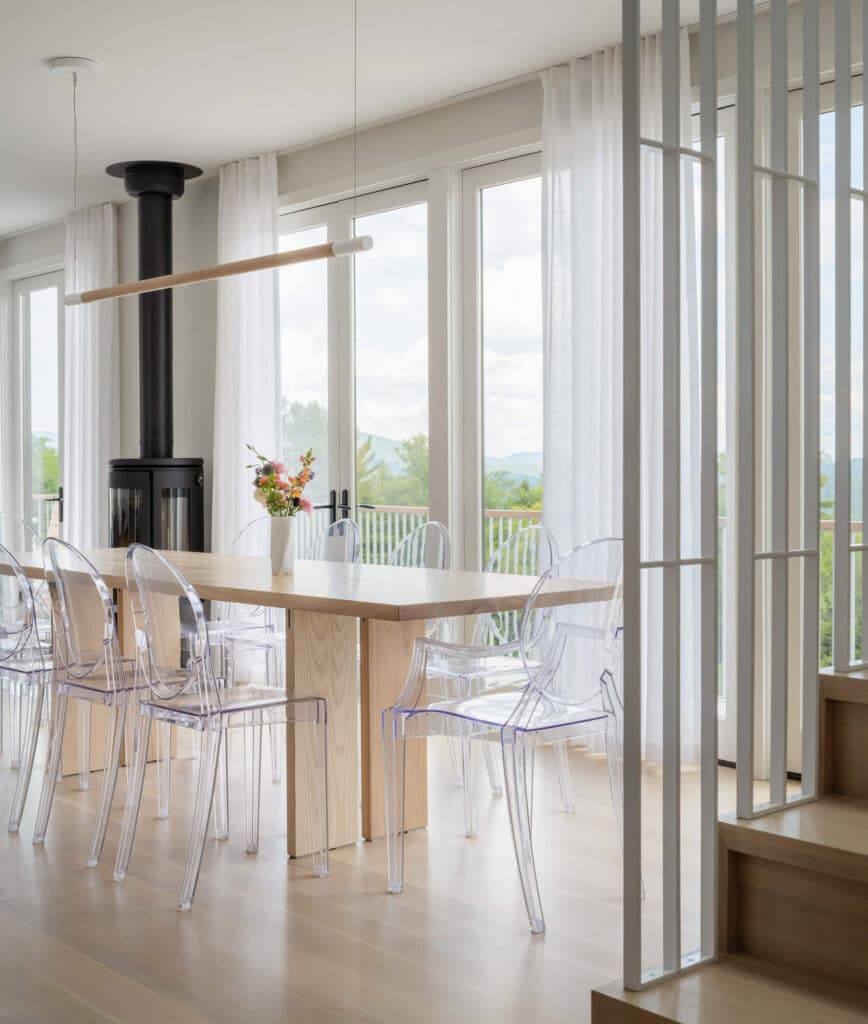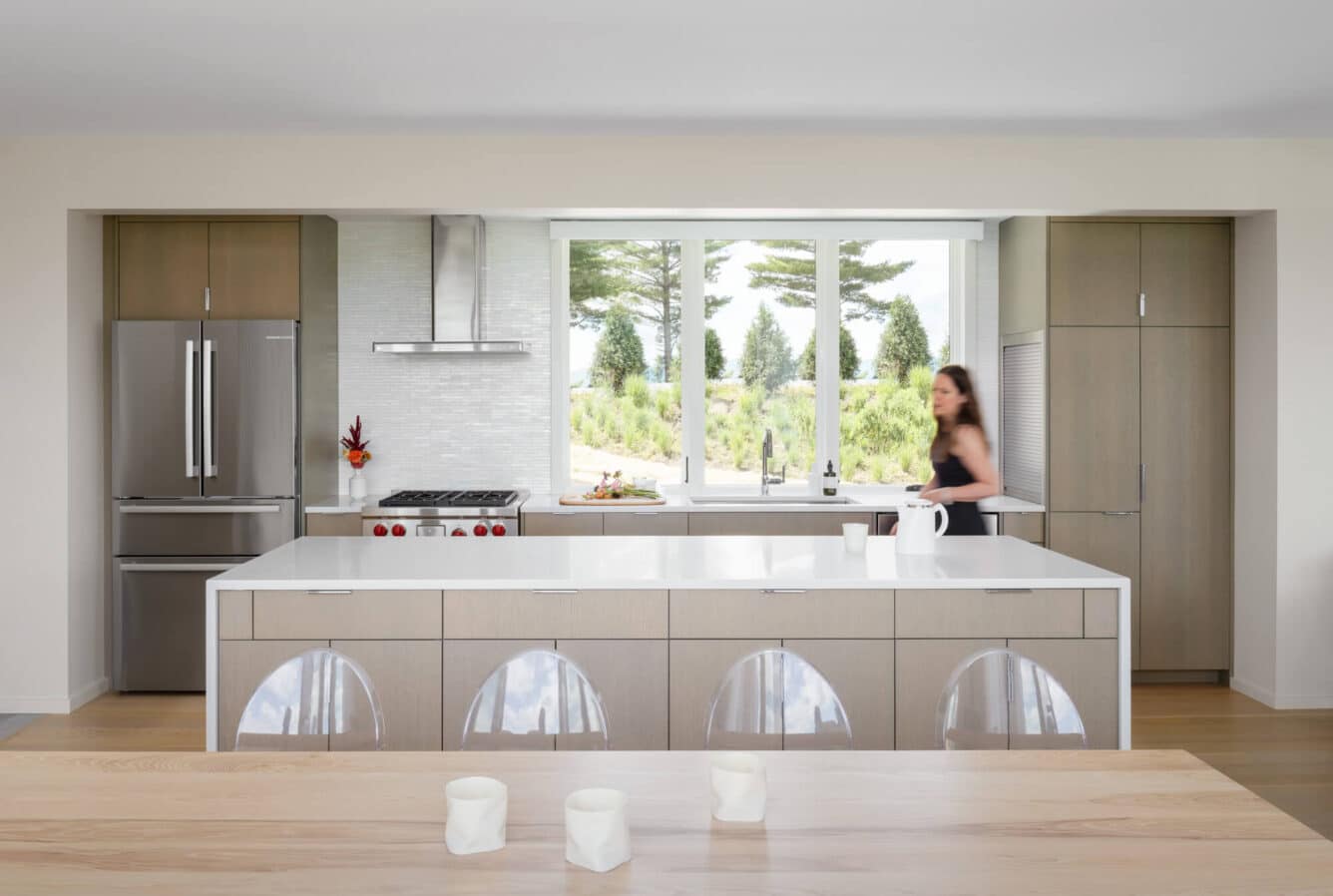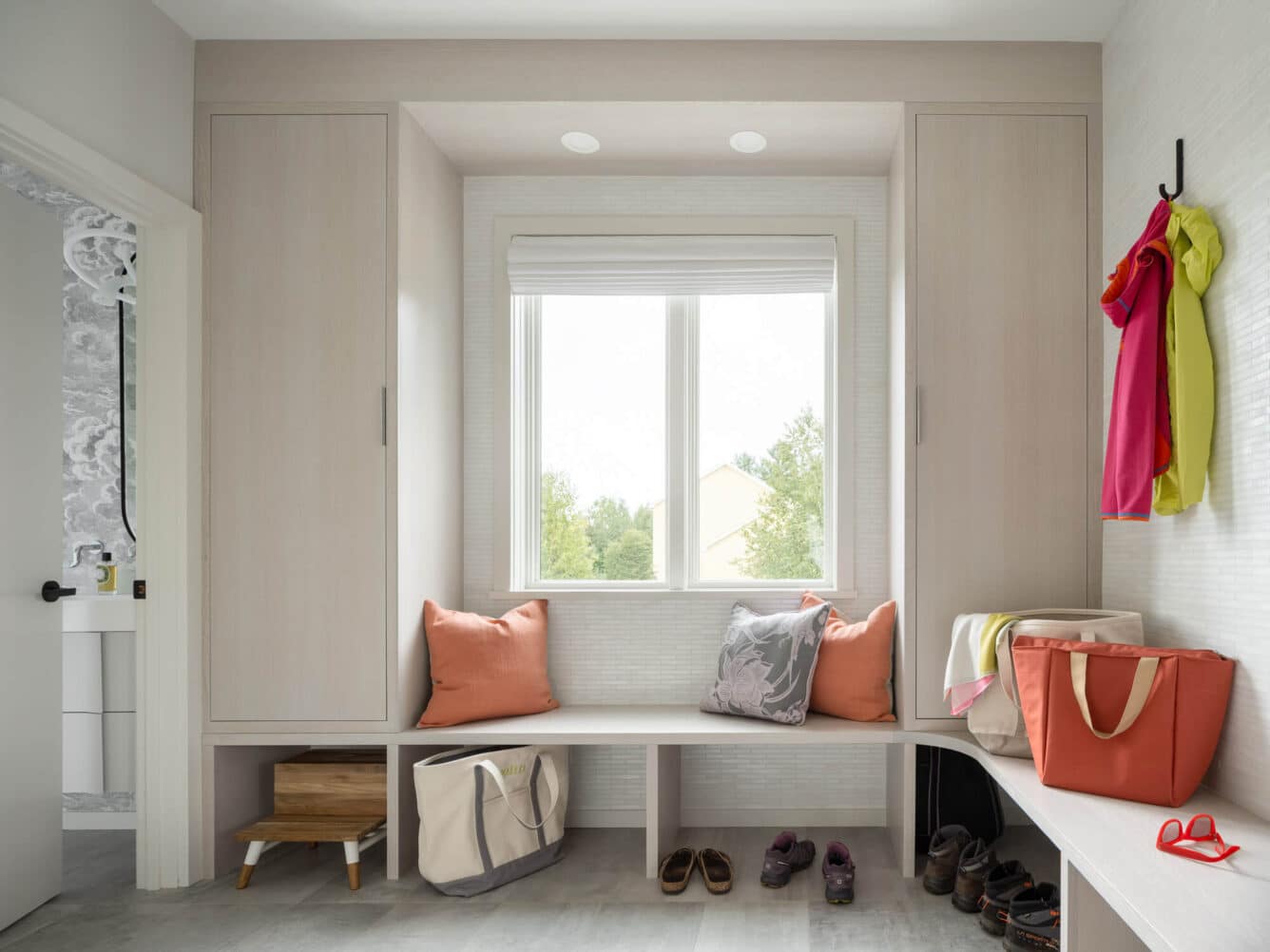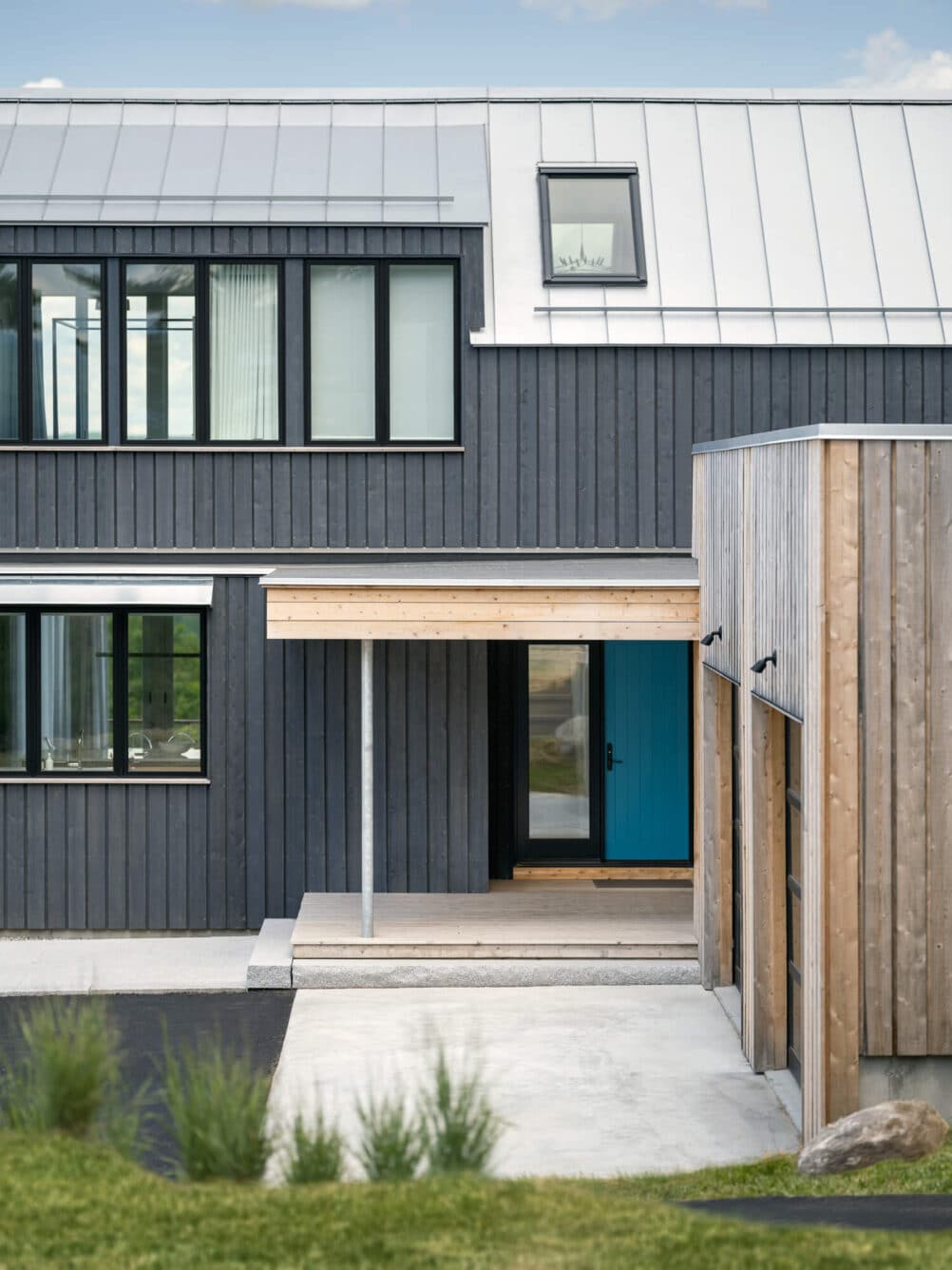 Design Team
Woodhull: Bud Angst, David Duncan Morris, Caleb Johnson
Landscape Architect: Soren DeNiord
Build Team
Clearwater Builders
Location
Bethel, Maine
Photography
Trent Bell
Services
Among the mountains.
A ski house designed for intimate family living and entertaining. This property, located among the mountains of Sunday River Resort, proved to host a steeper incline than initially anticipated. Creative problem-solving guided us to design a unique and sprawling escape as striking as the scenery around it.
Seamlessly tucked in.
Nestled hillside, the rough facade of white cedar siding blends the structure seamlessly into its surroundings overlooking Maine's western landscape. The garage, left unstained, will weather naturally over time to match the house's tone. While the design stands out, the materials blend in.
Zen when the day is done.
The client requested a sense of zen throughout the home, focusing on a clean, minimalist design. Limited trim and natural materials make for a simple interior. White oak was chosen for the flooring and millwork, each with a unique stain to allow multiple tones to come through. Considerate use of simple materials resulted in a calming ambiance.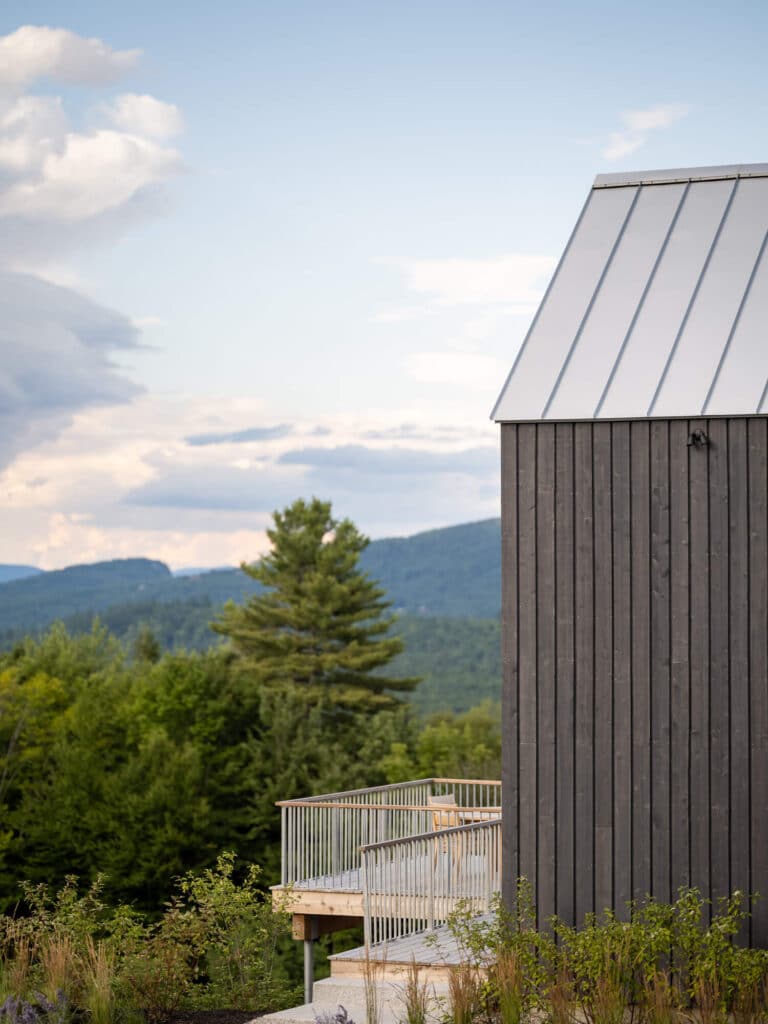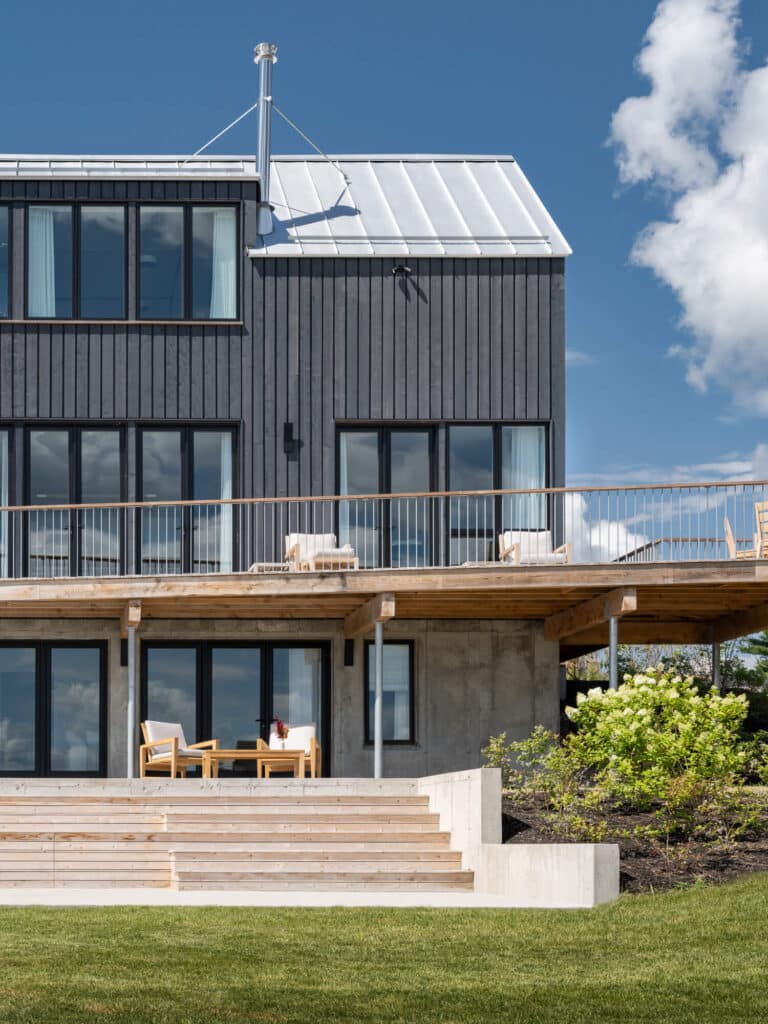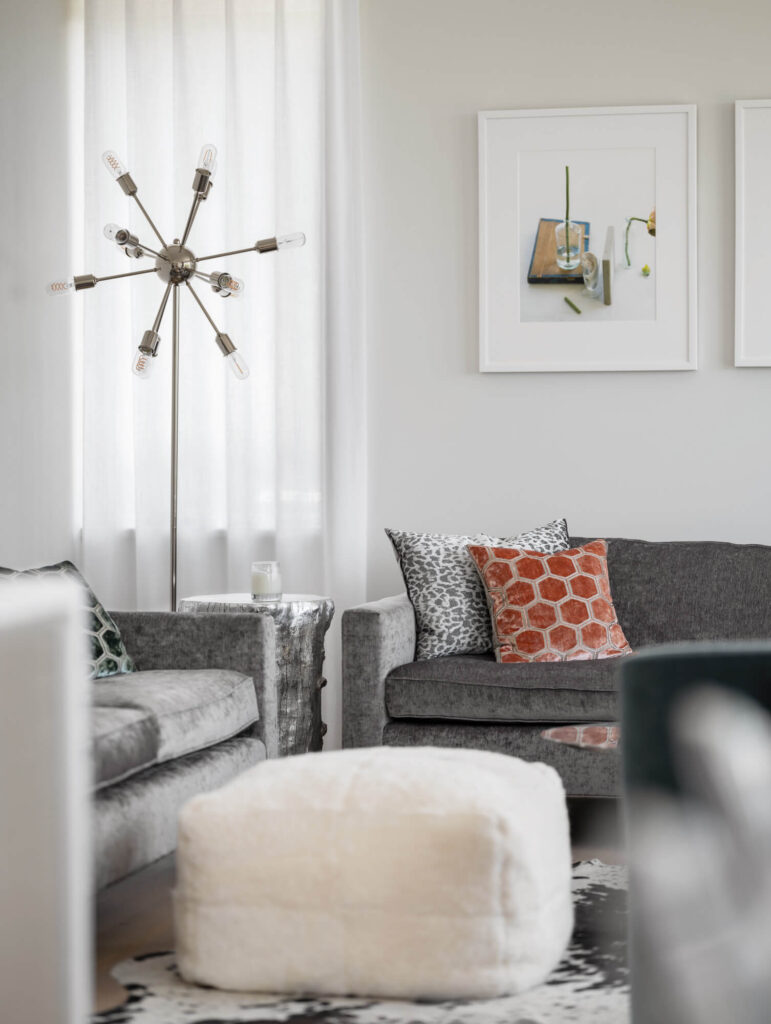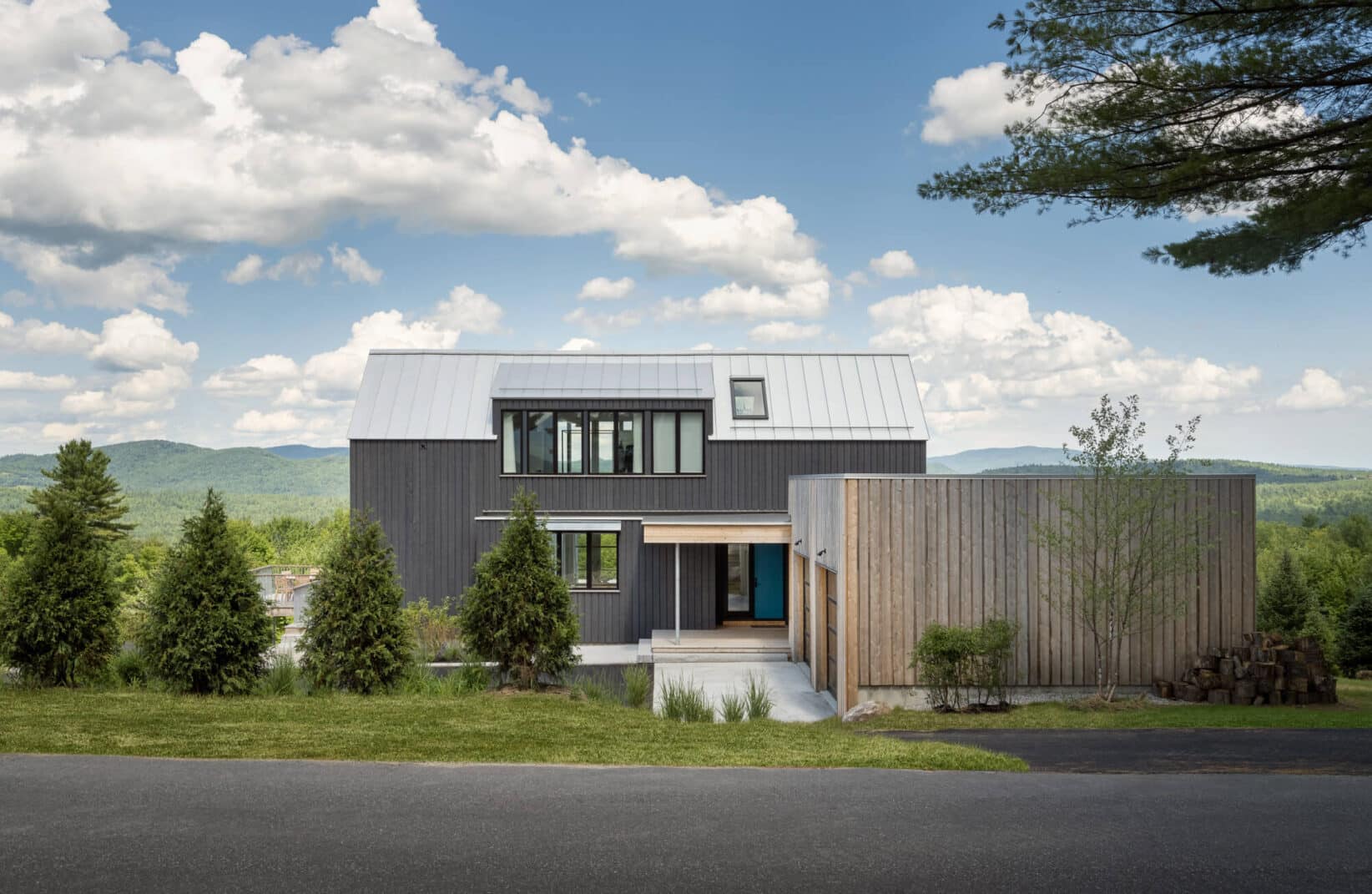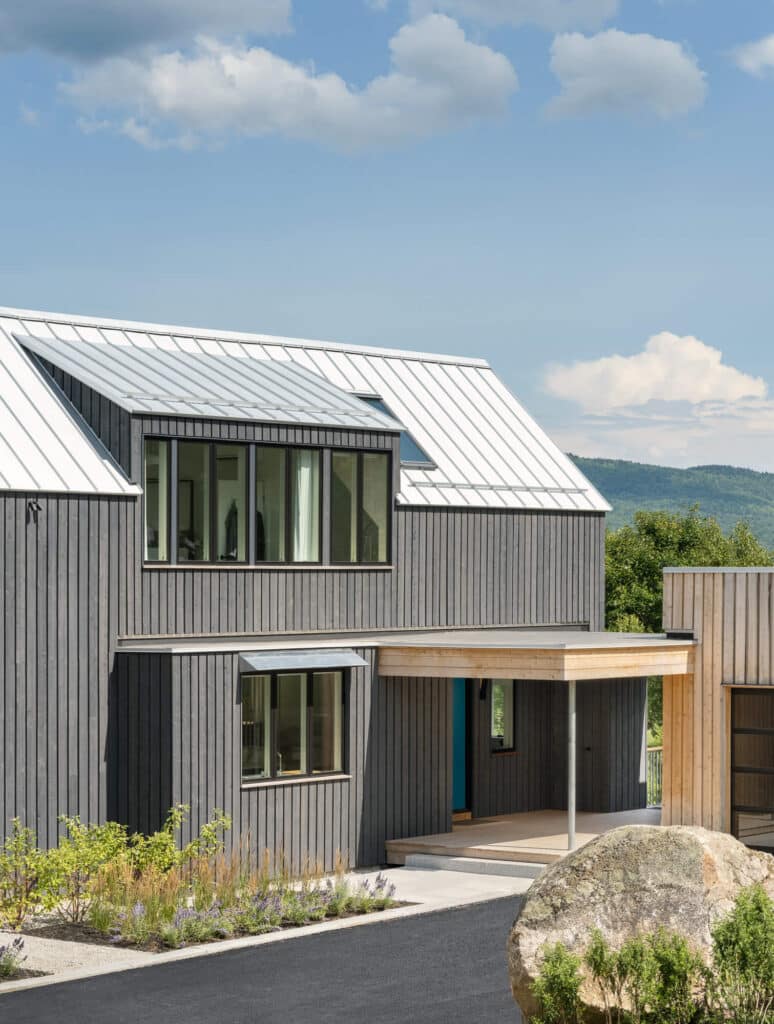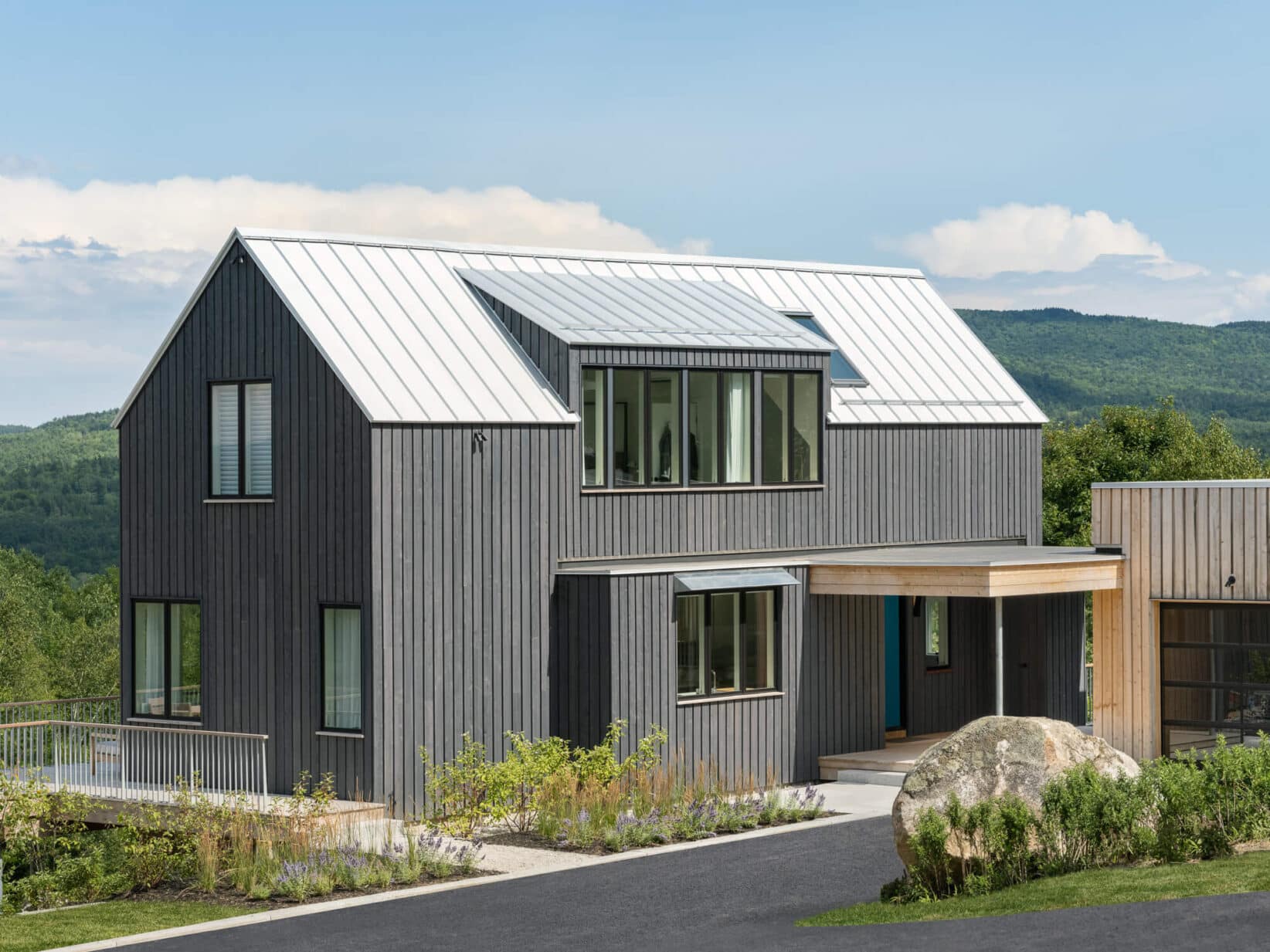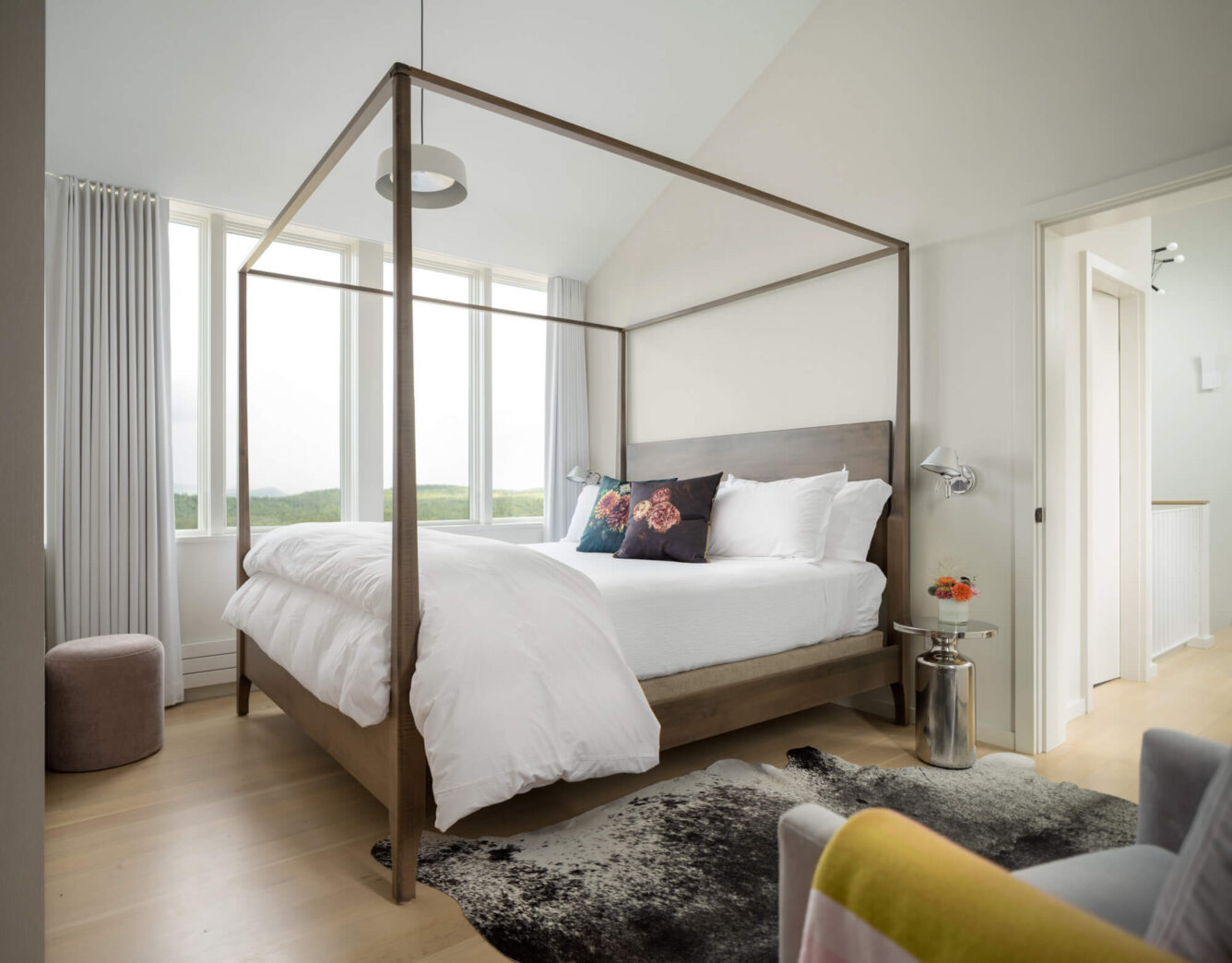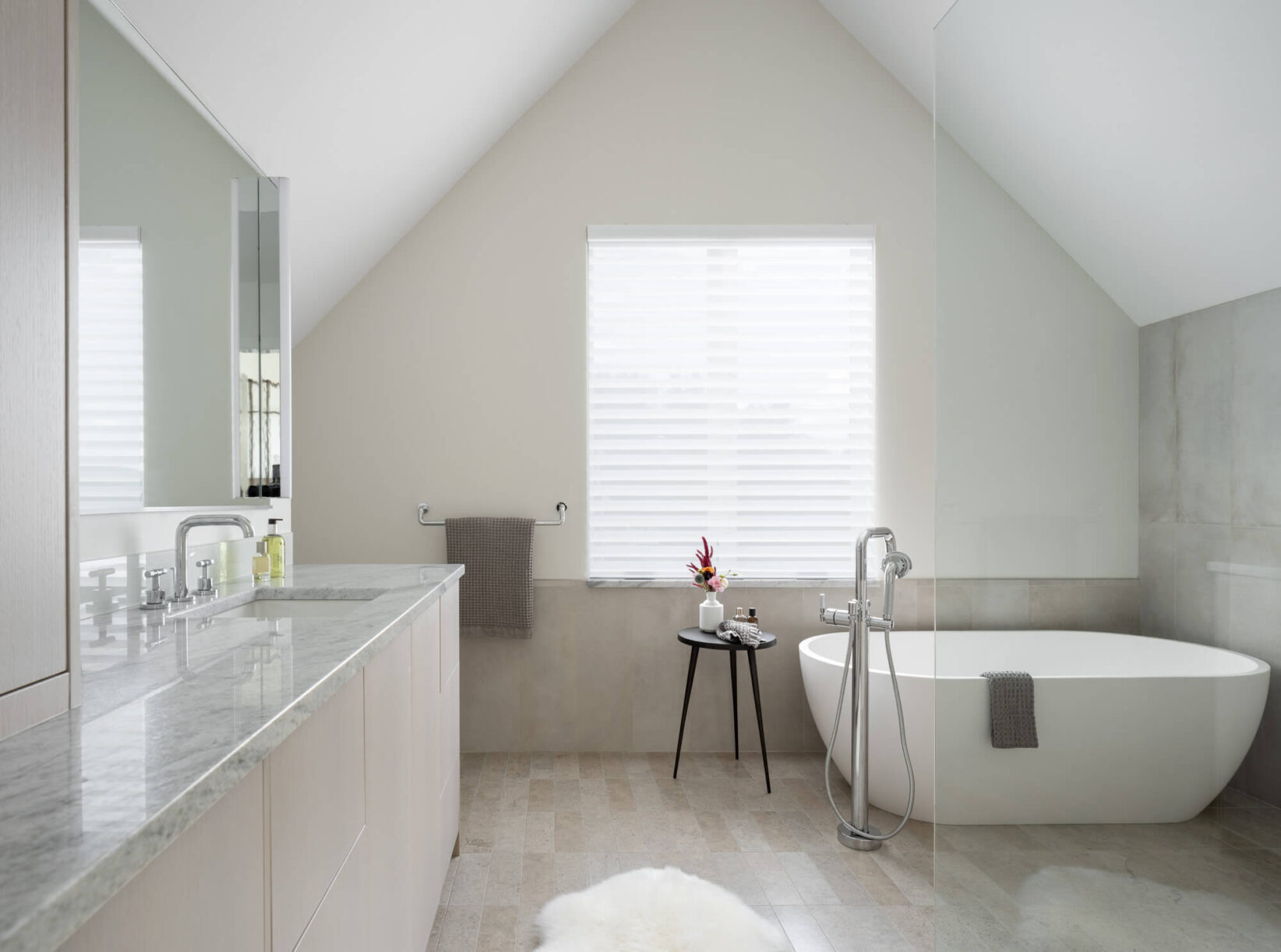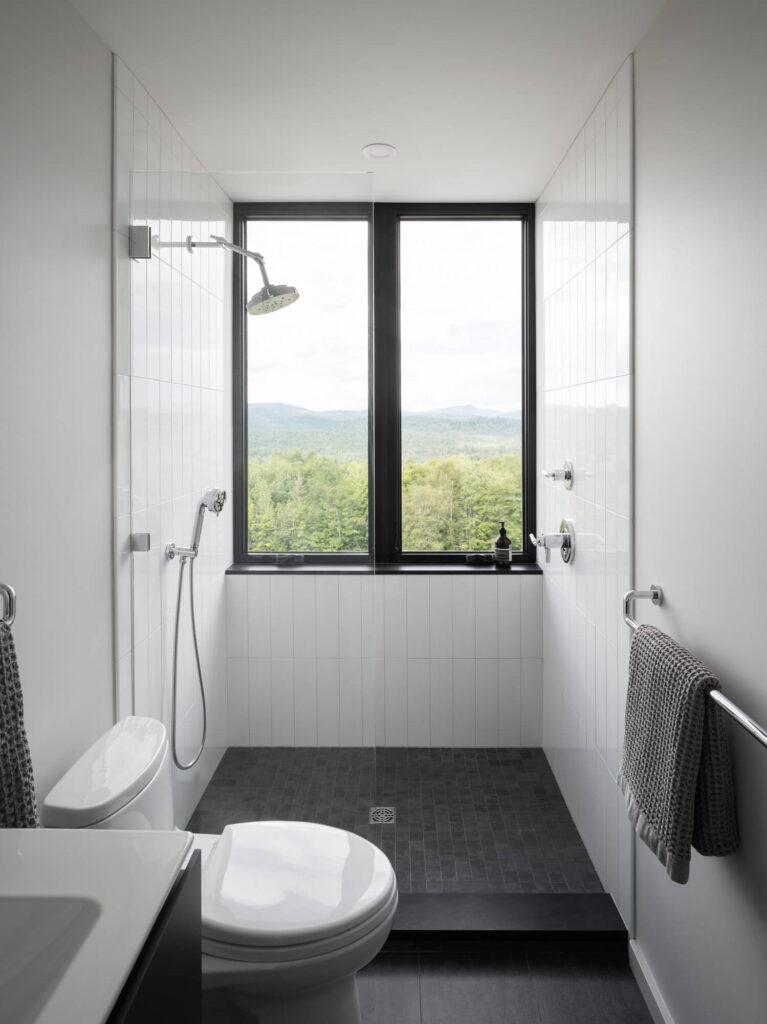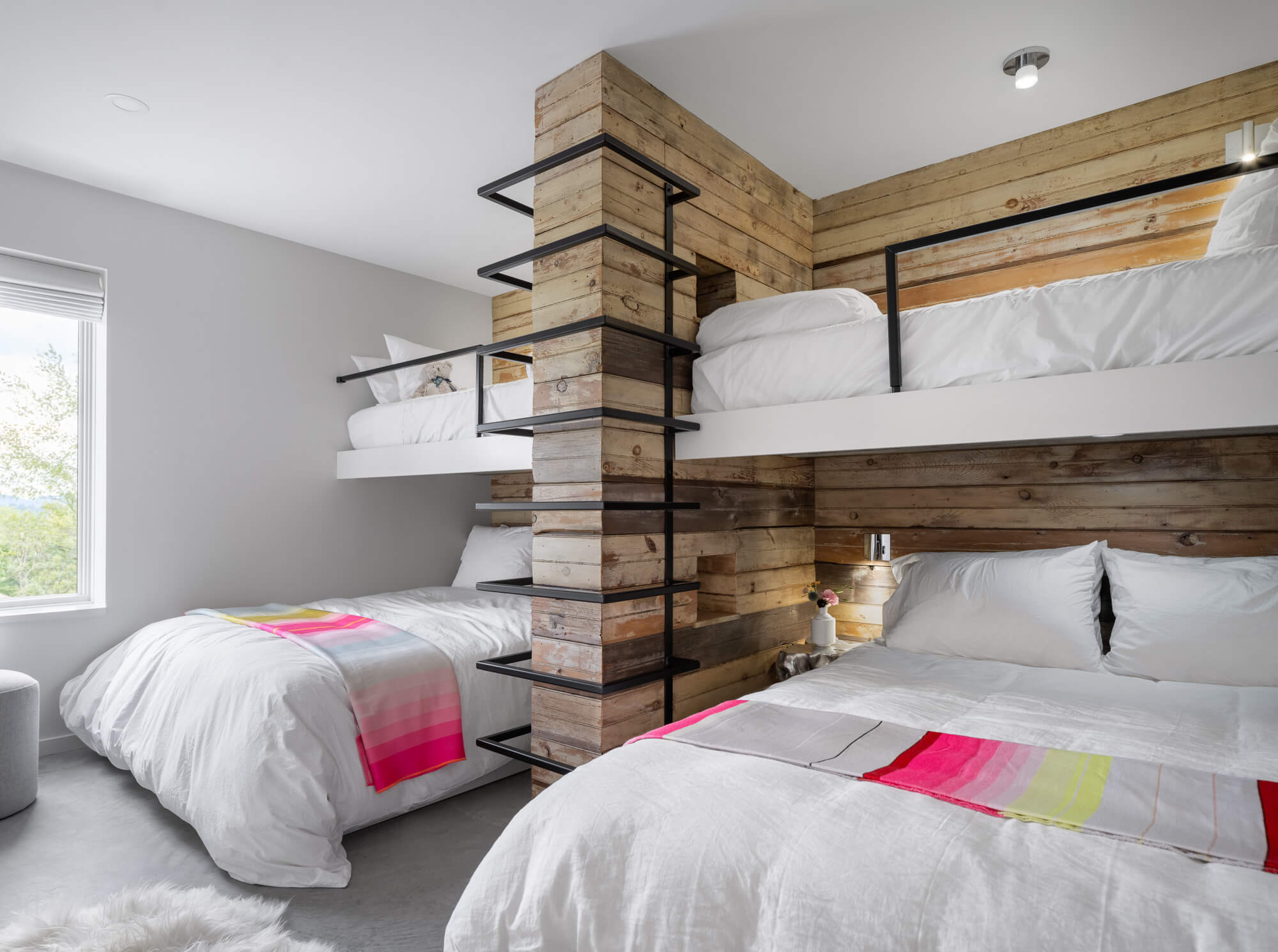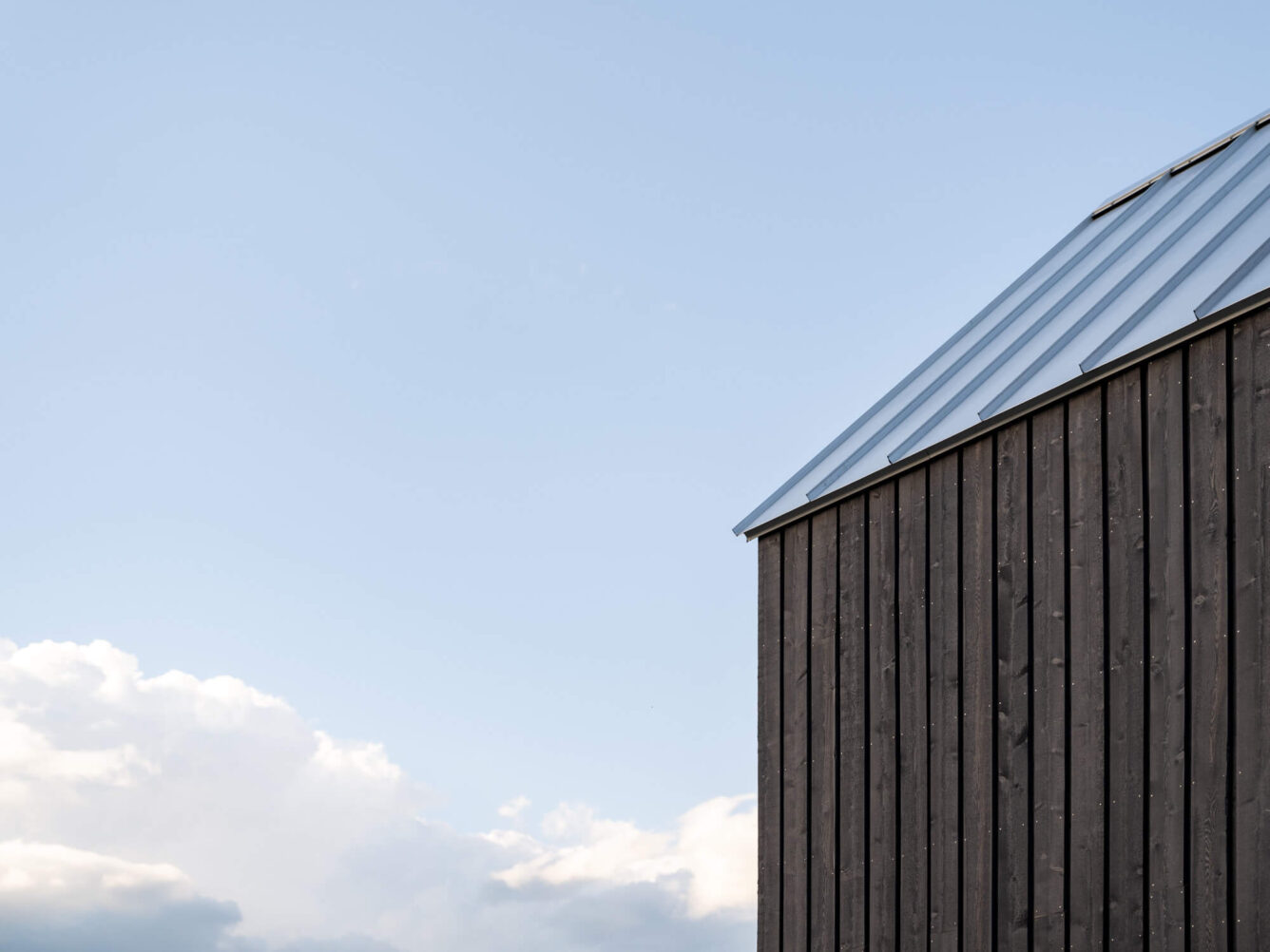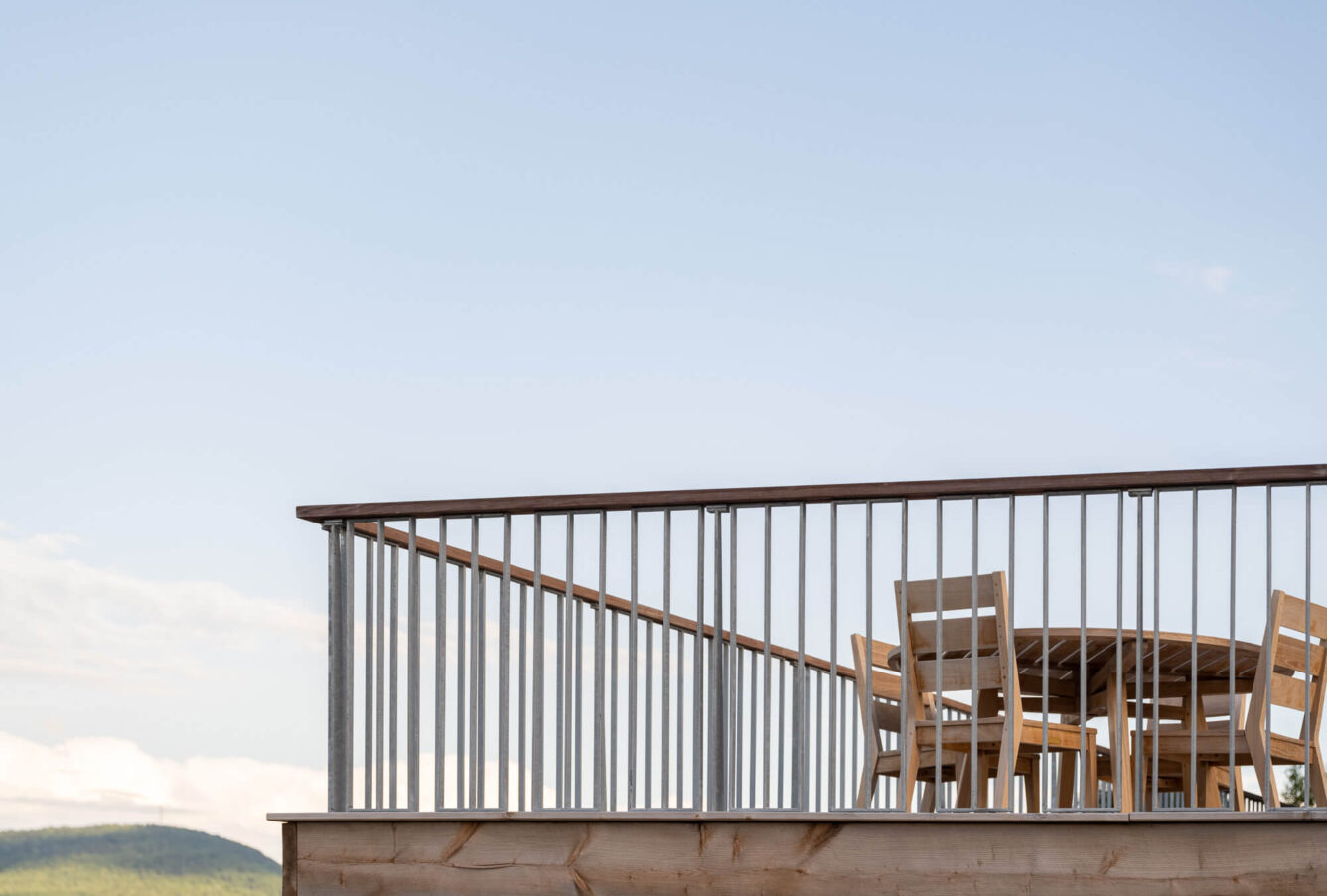 Ready to start?
Every project begins with a conversation.