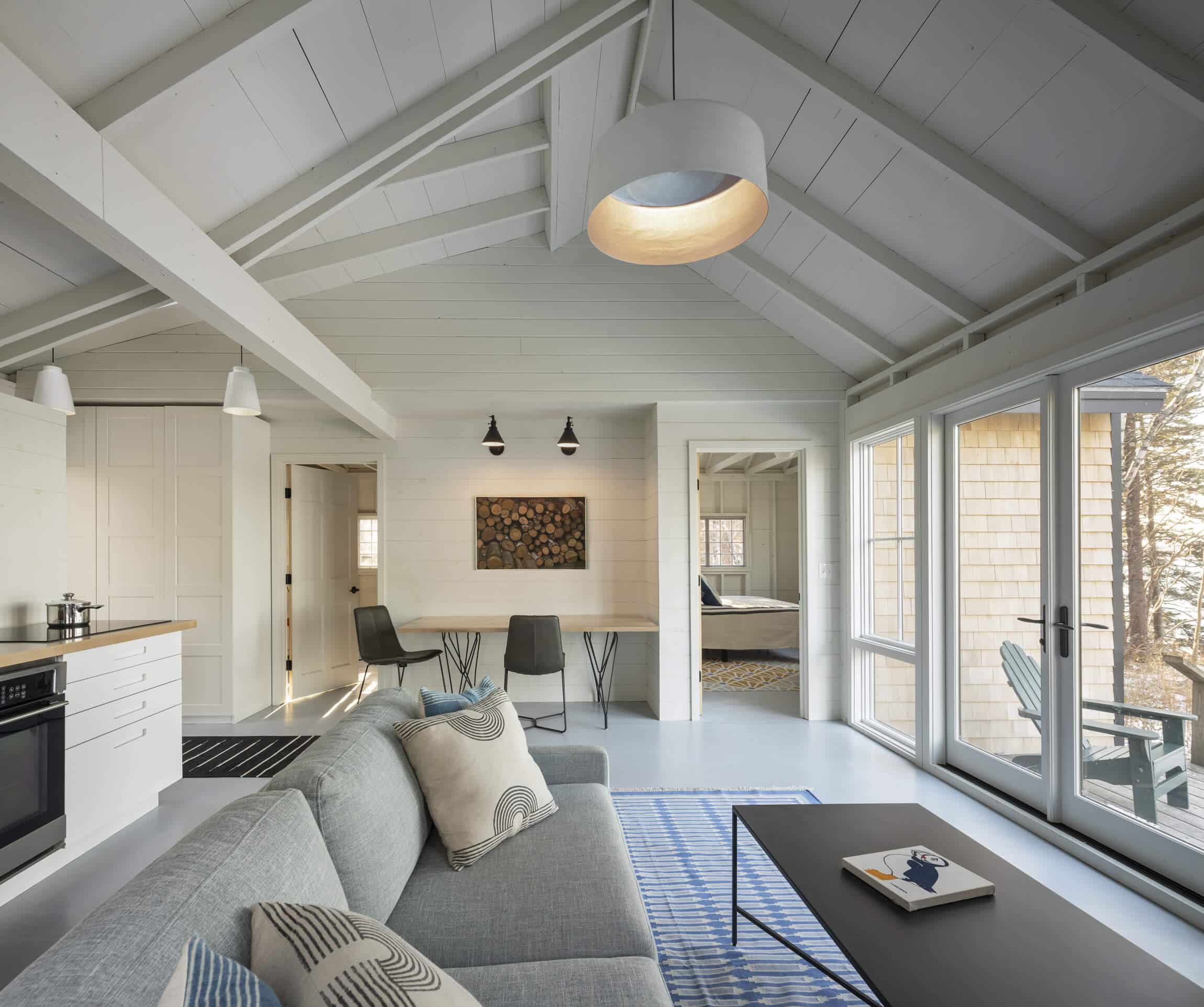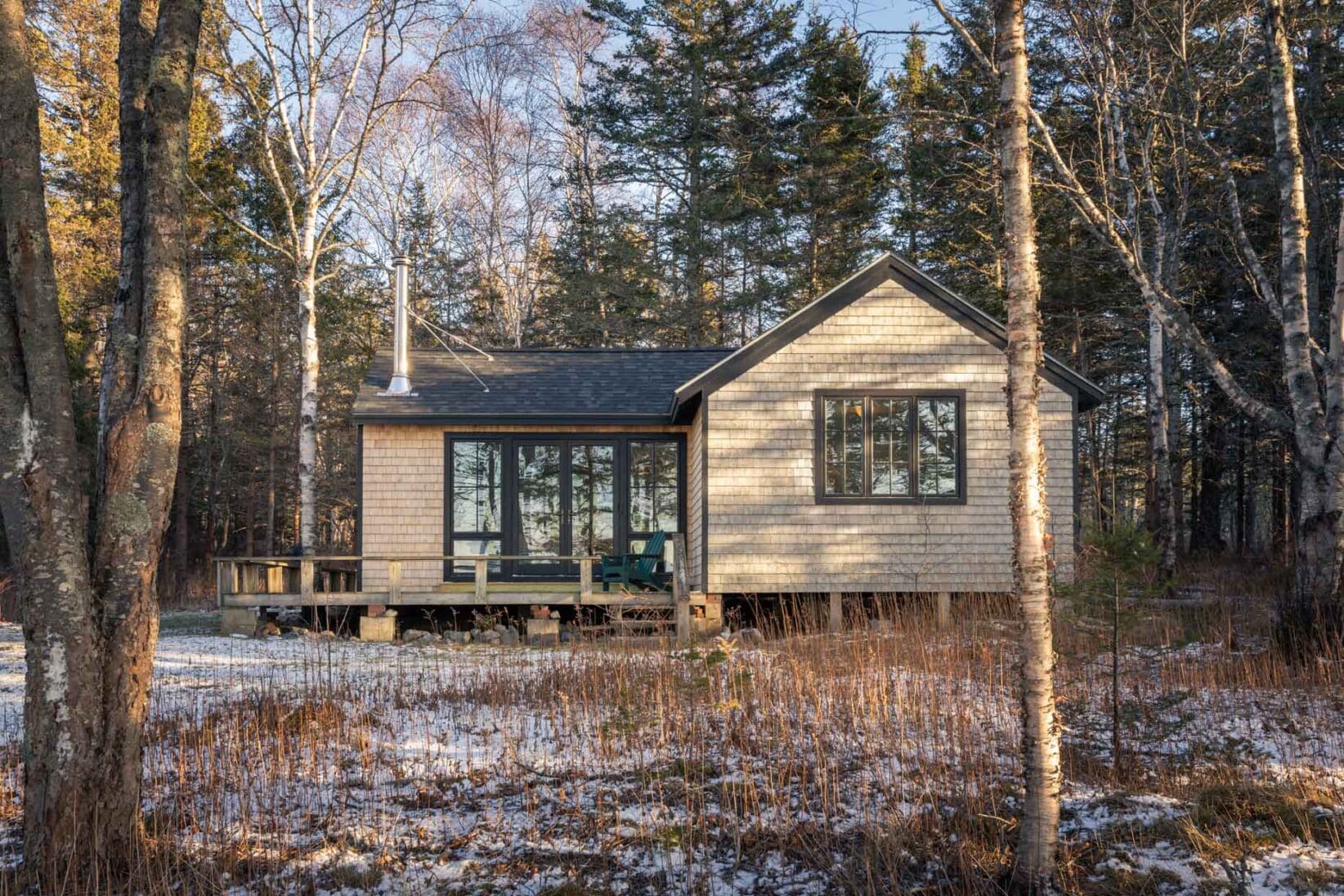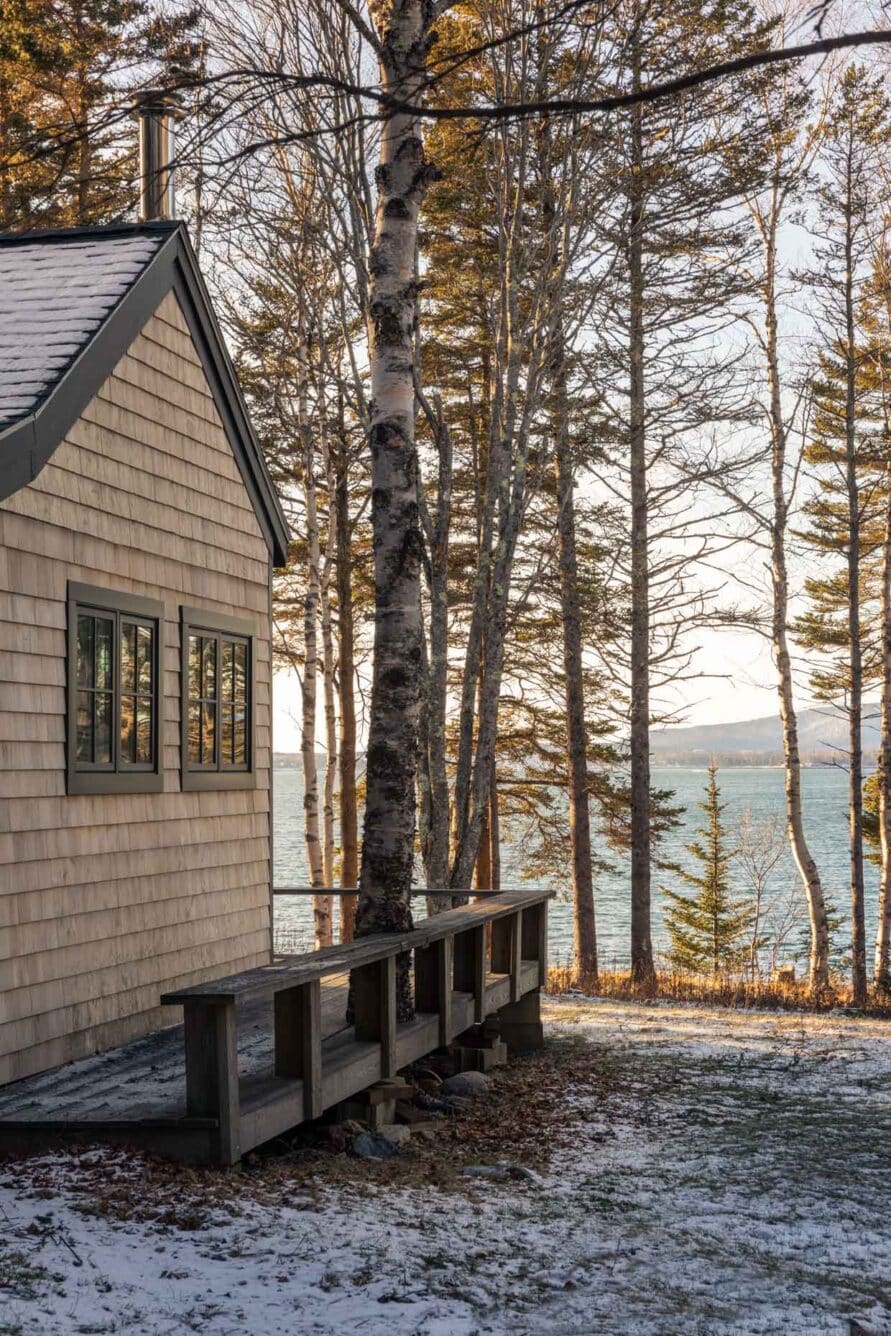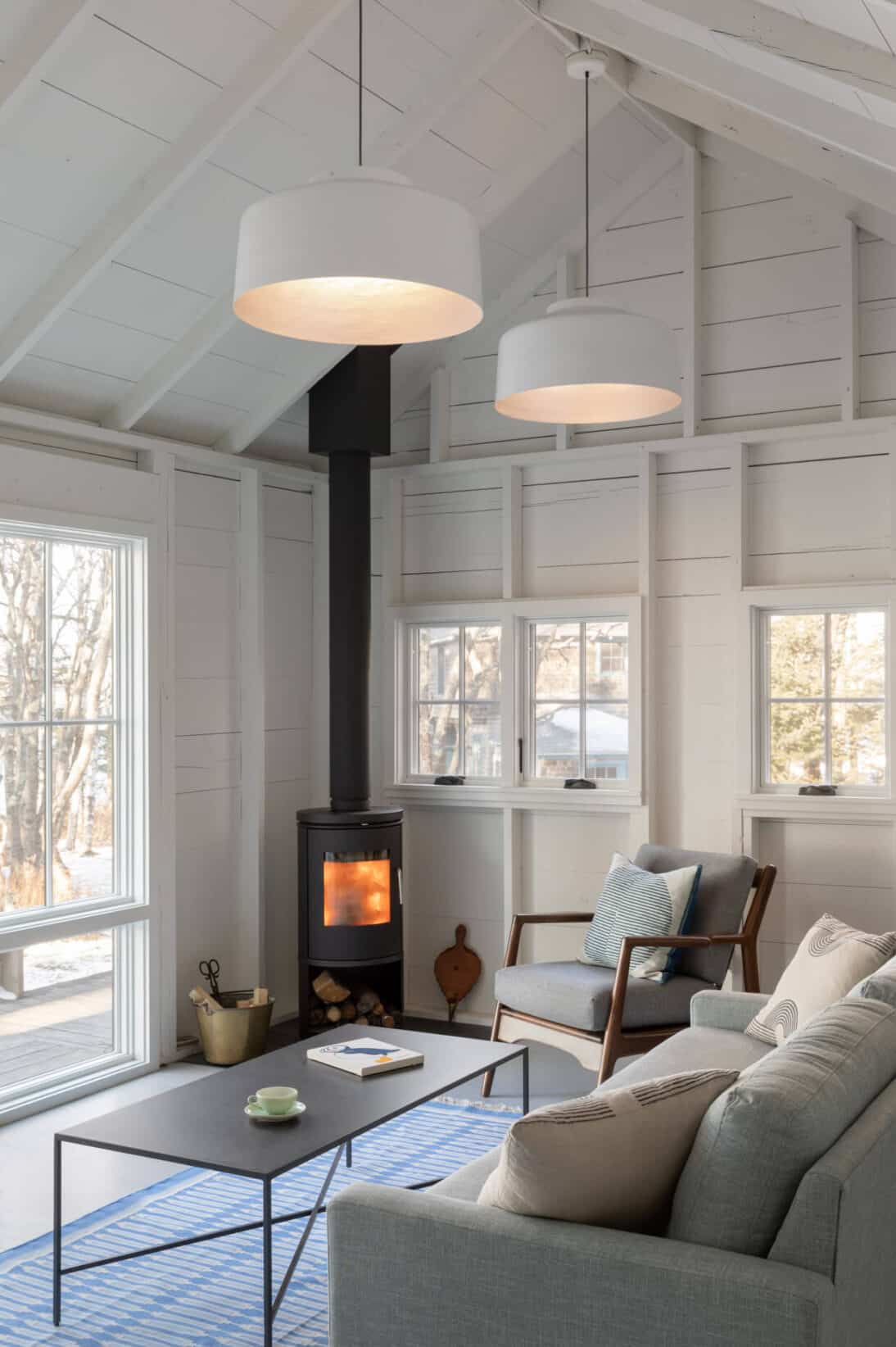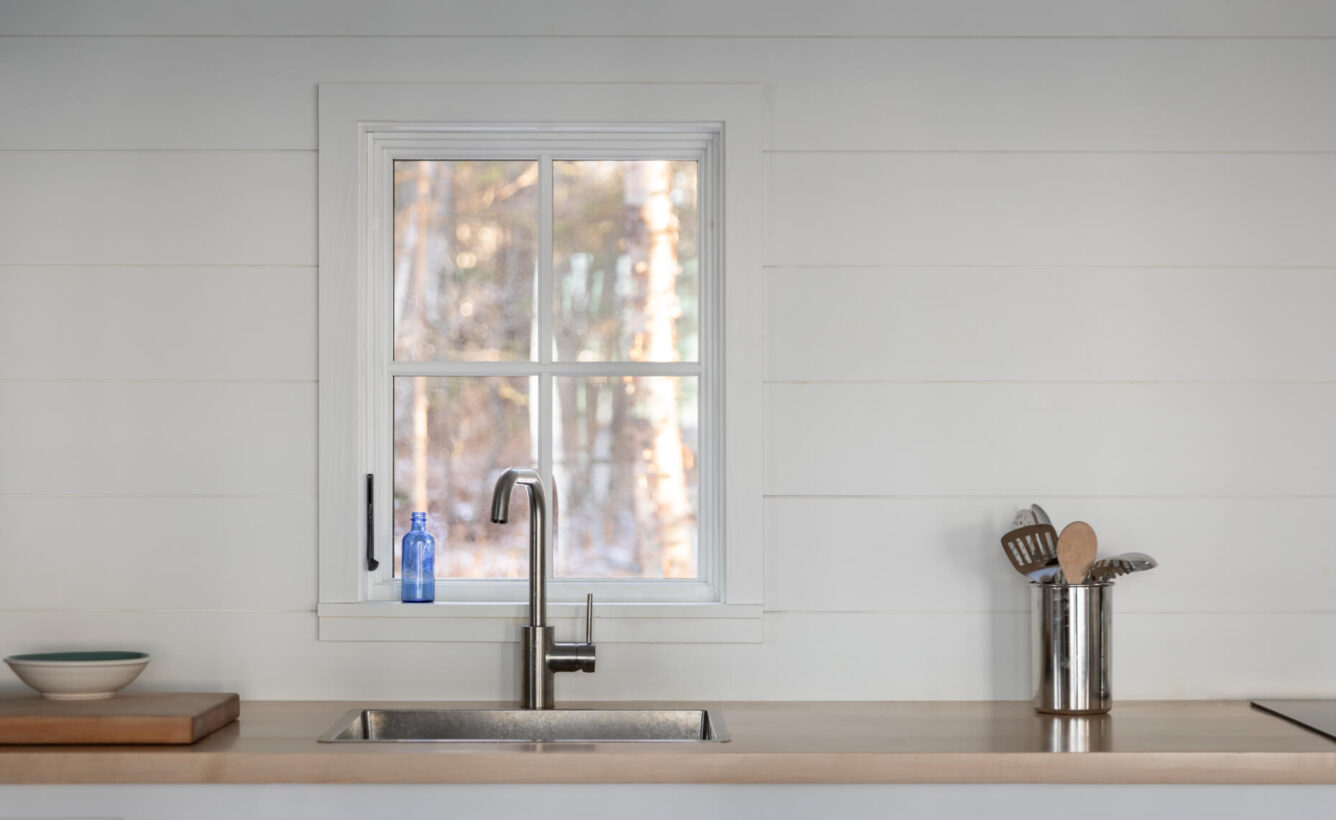 Design Team
Woodhull: David Duncan Morris, Leah Schaffer, Caleb Johnson, Kristen LaValle
Build Team
Corey Duggans
Location
Little Cranberry Island, Maine
Photography
Trent Bell
Services
A new generation reimagines a piece of family history.
On-site of a family retreat on Little Cranberry Island was a former work shed that had been converted into a modest cottage. This space was fondly reserved for unruly grandchildren to let loose. However, the latest generation to look after the grounds saw the potential to make the little retreat more modern and comfortable. The goal was to renovate the space without losing the original character or designing over family nostalgia.
Organized without compromise.
The doors and windows were enlarged to make the most of the 950 square feet available, making both light and views more prominent. The floor plan was reorganized – including bringing the enclosed porch inside – to create more space for gathering. This cottage transformed into a place of the present for memory-making well into the future.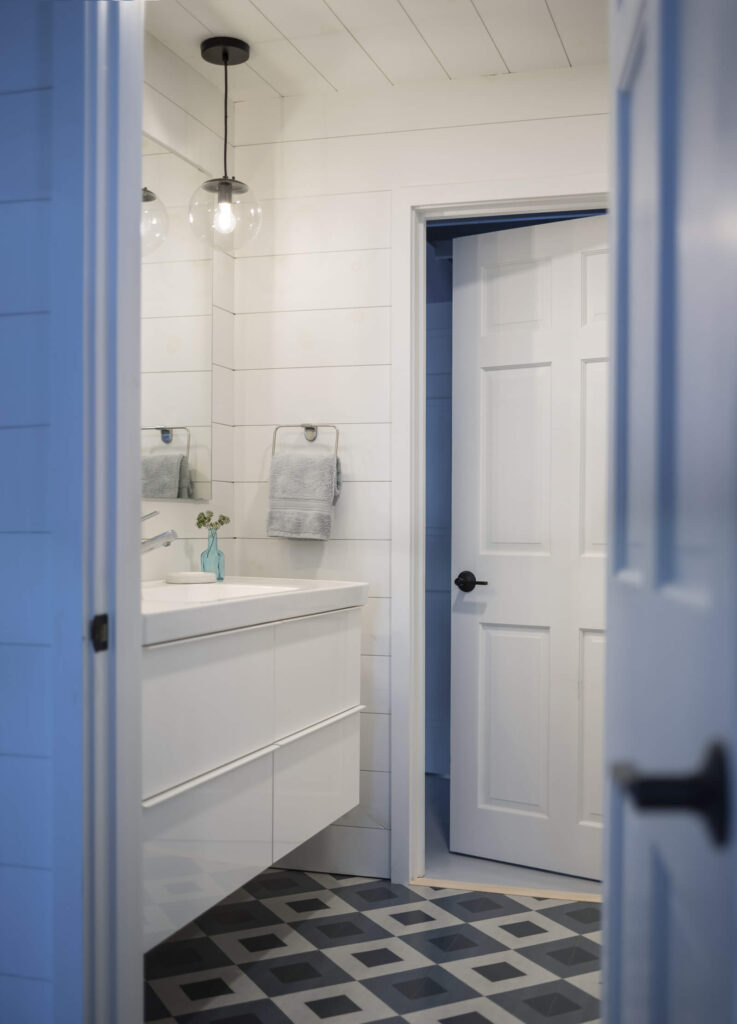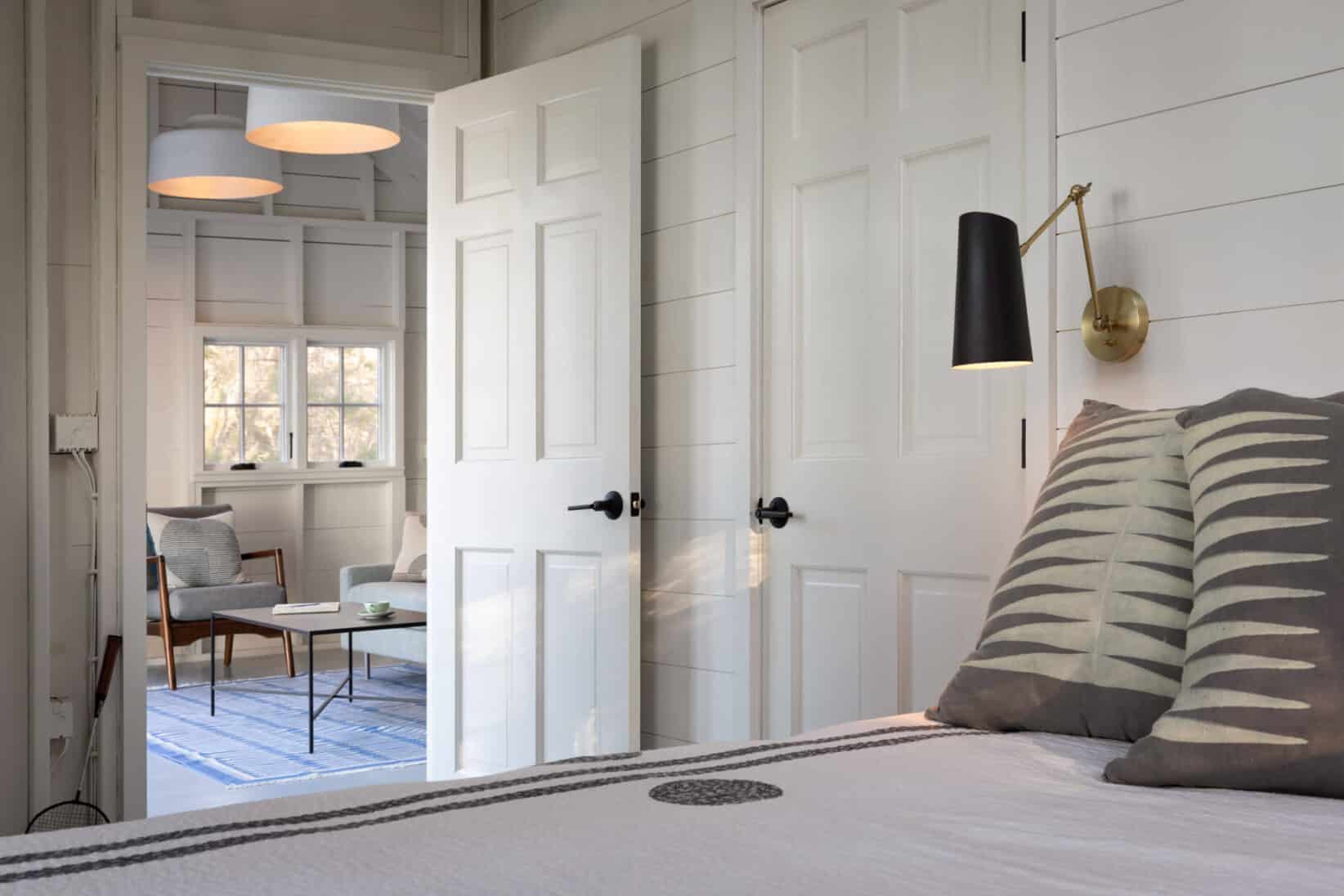 Ready to start?
Every project begins with a conversation.