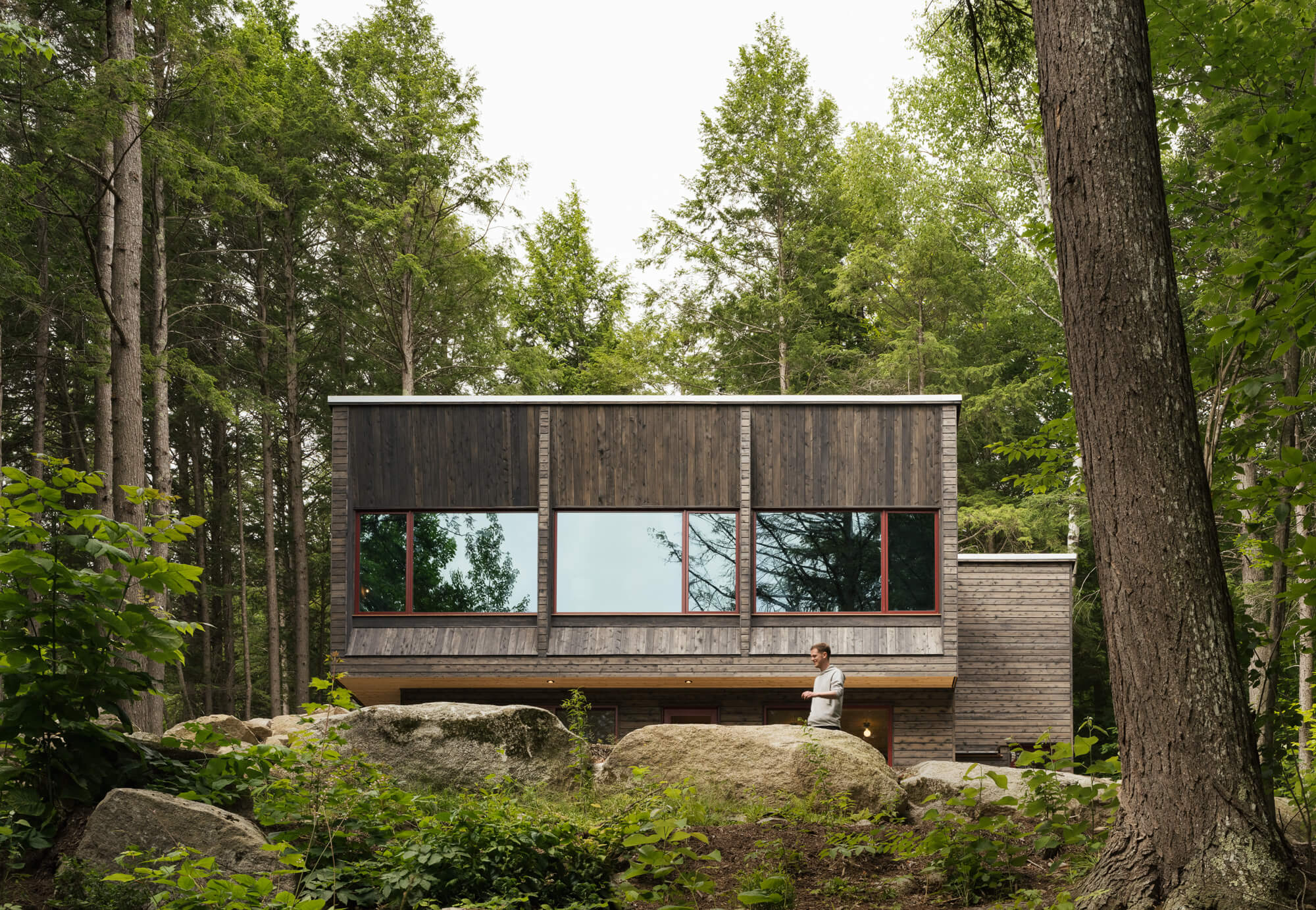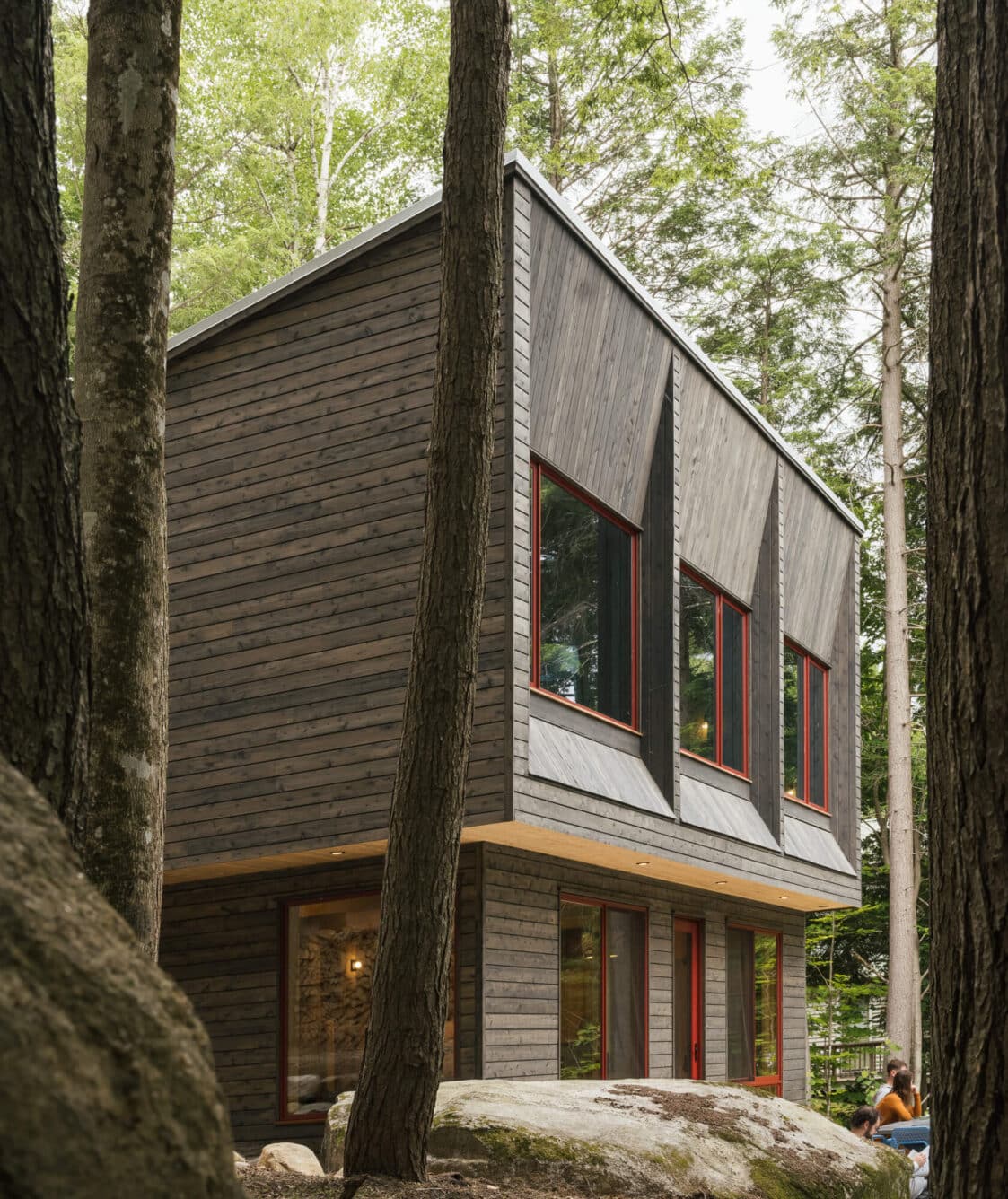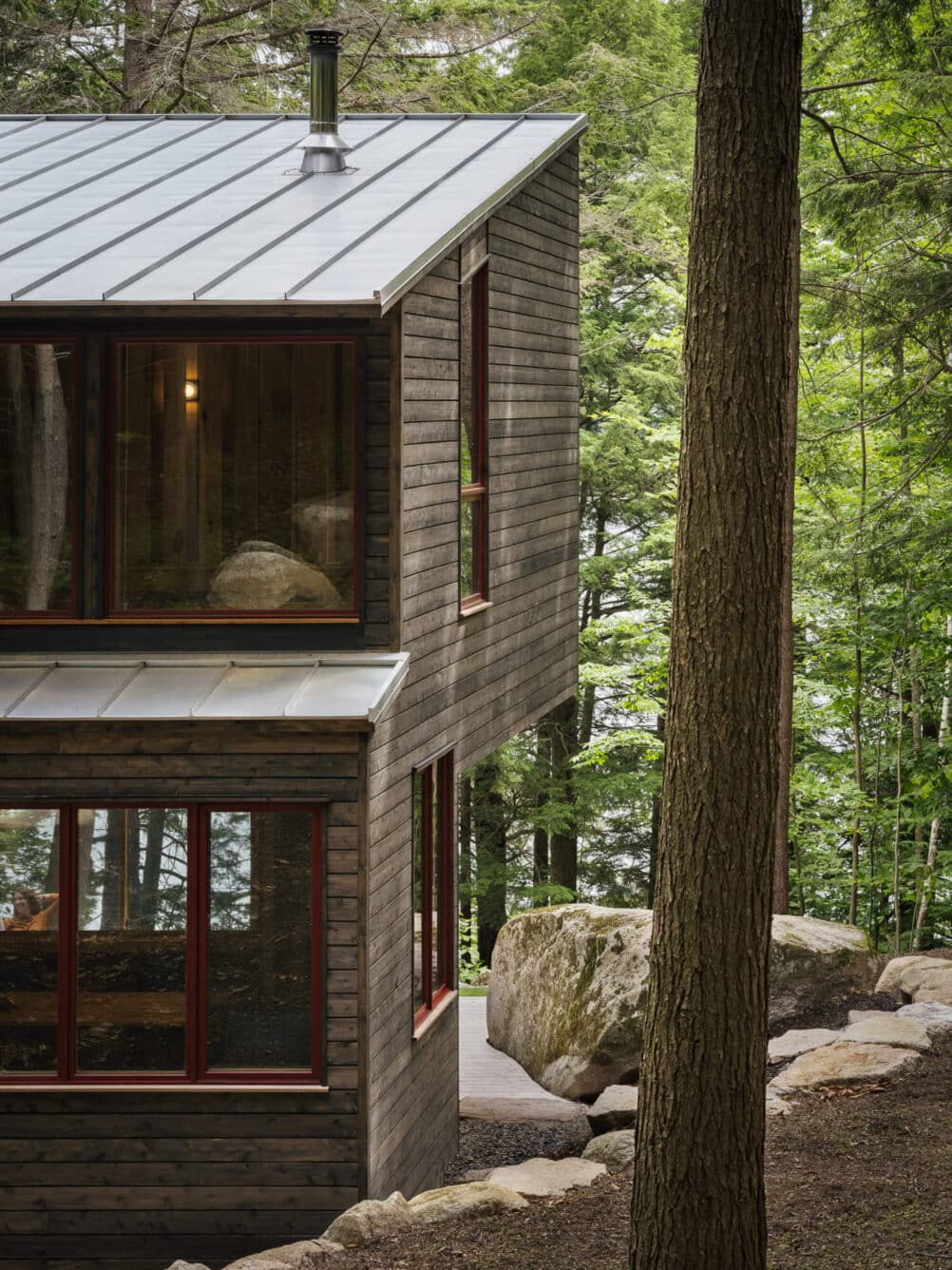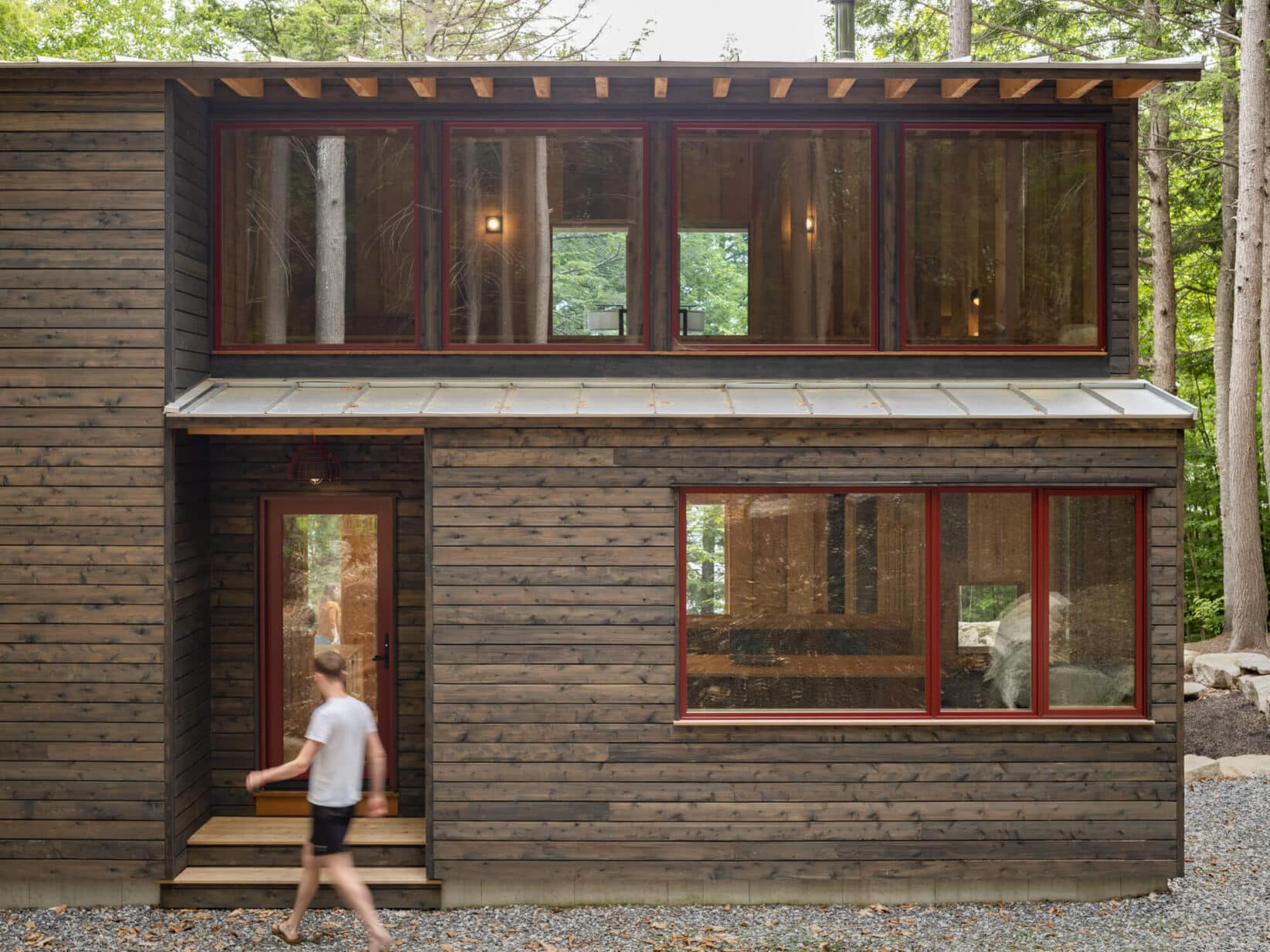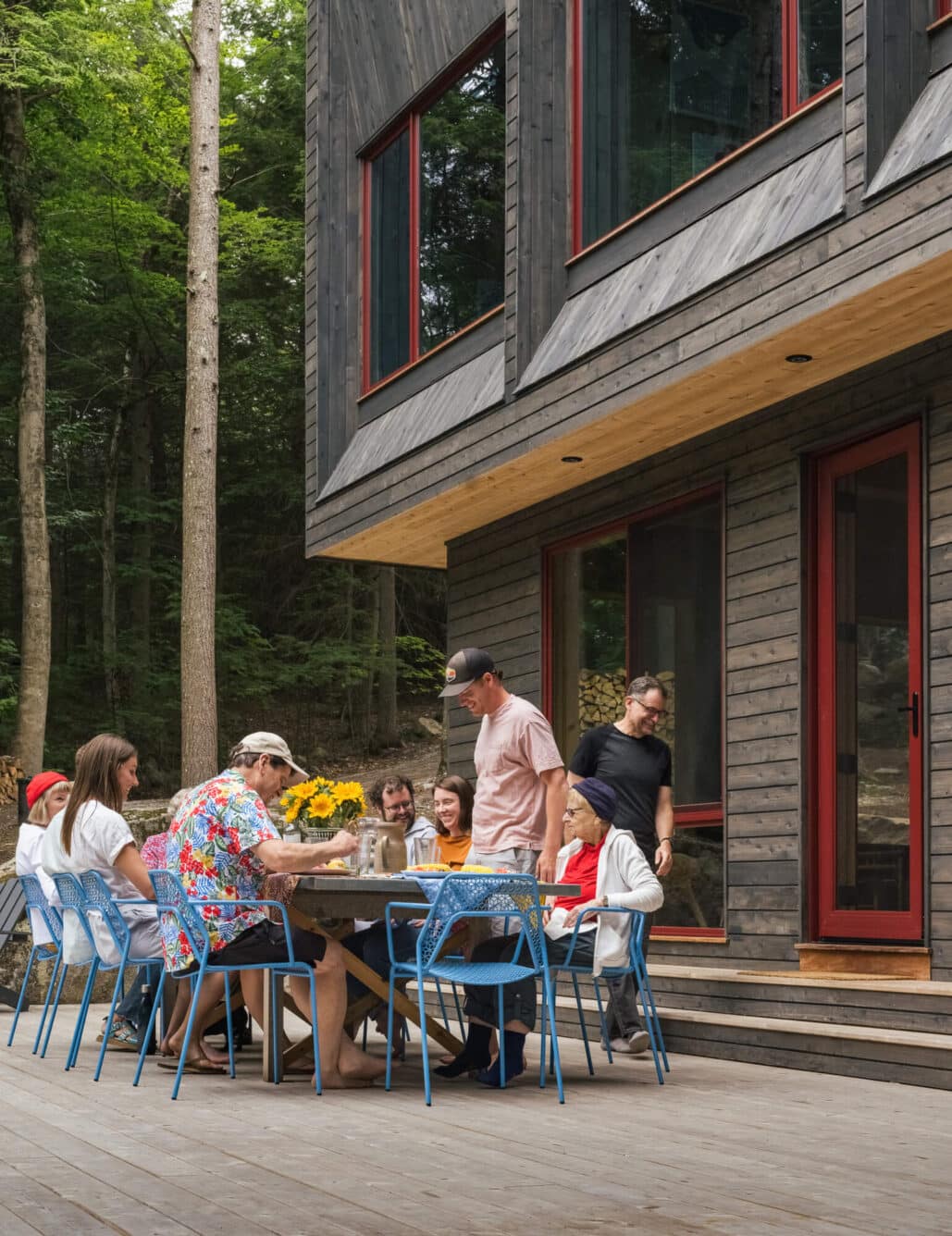 Design Team
Woodhull: David Duncan Morris, Teresa Telander, Jason Colpitts
Build Team
Bartow Construction
Awards
AIA New England Architecture Awards 2022
Location
Otisfield, Maine
Photography
Trent Bell
Services
Familiar materials in a new form.
With a simple palette of materials, the traditions of the Maine camp vernacular have been respected yet challenged and re-envisioned. The wood, glass, and metal take direction from nature, matching the colors and textures to the world around them. The materials are familiar, but the form is new.
Belief in unseen potential.
A dramatic slope on this property required a belief in unseen potential. The modern-day, split-level concept allows all entry points to have a gentle relationship to the exterior. Designed around a large glacial boulder, this home derives its form from the nature surrounding it.
Views from every angle.
The first floor offers a humble view of the property, granting comfort and privacy. The large windows on the second story gently hover above the extended deck below, broadly framing the lake and reaching for sunlight.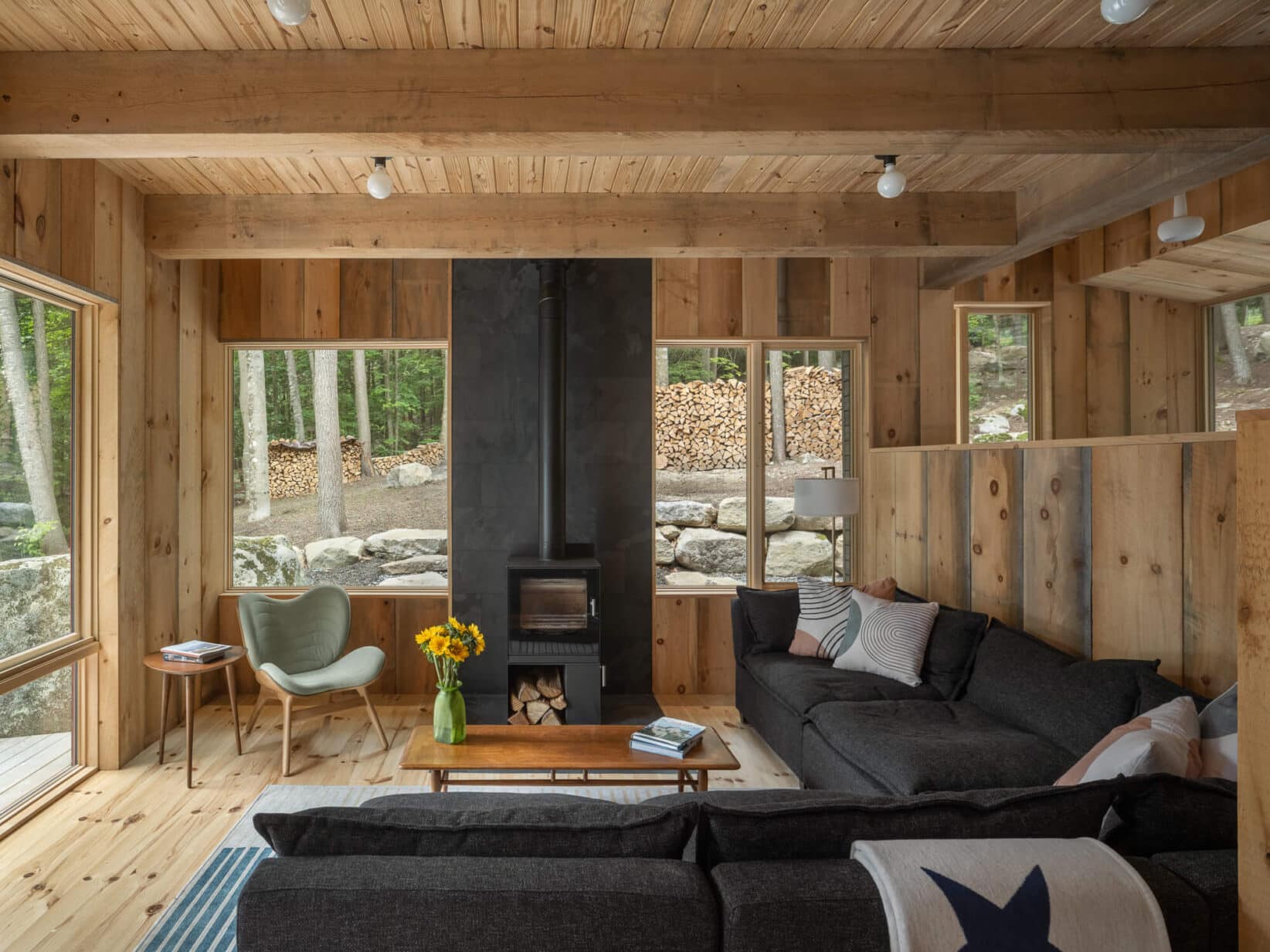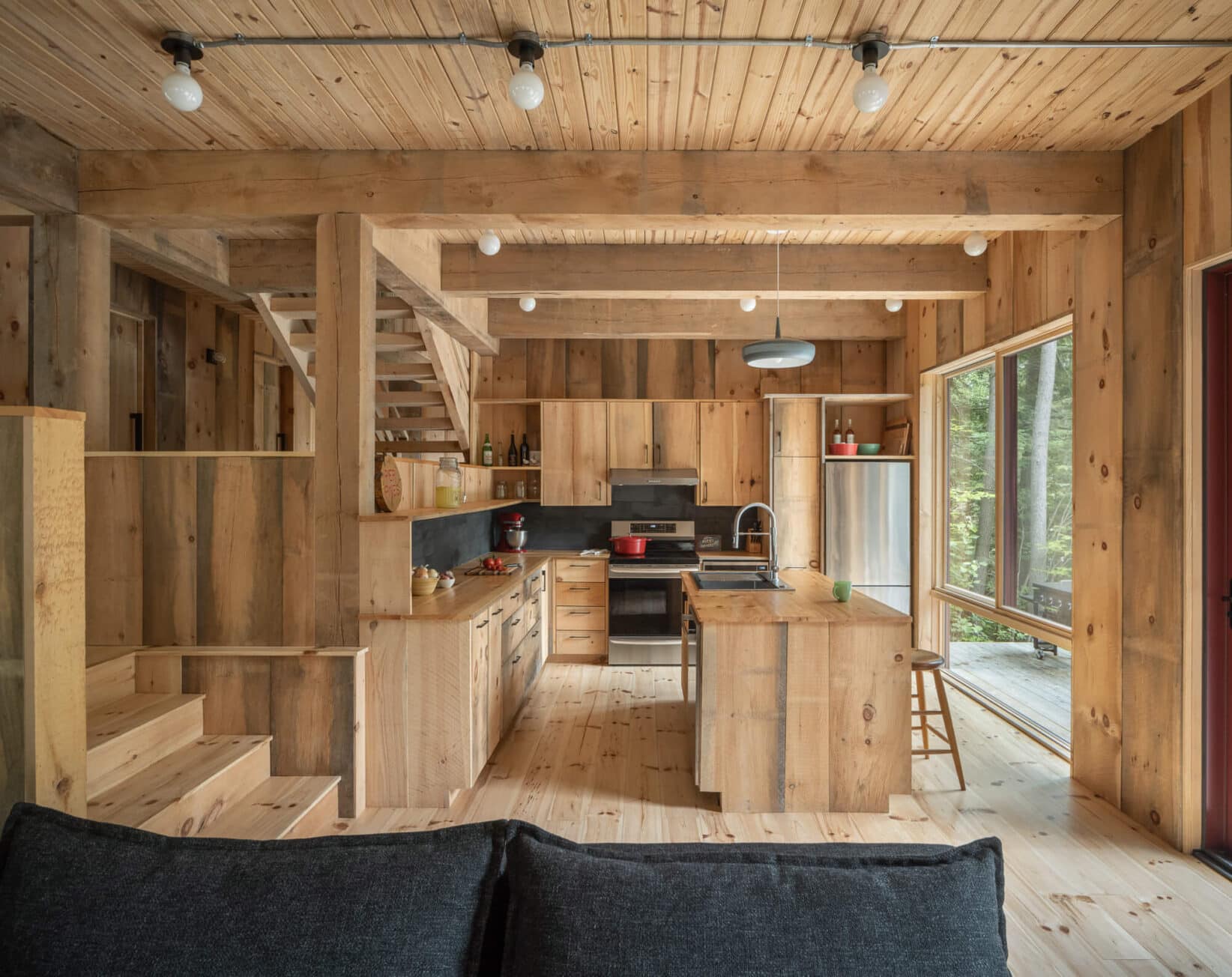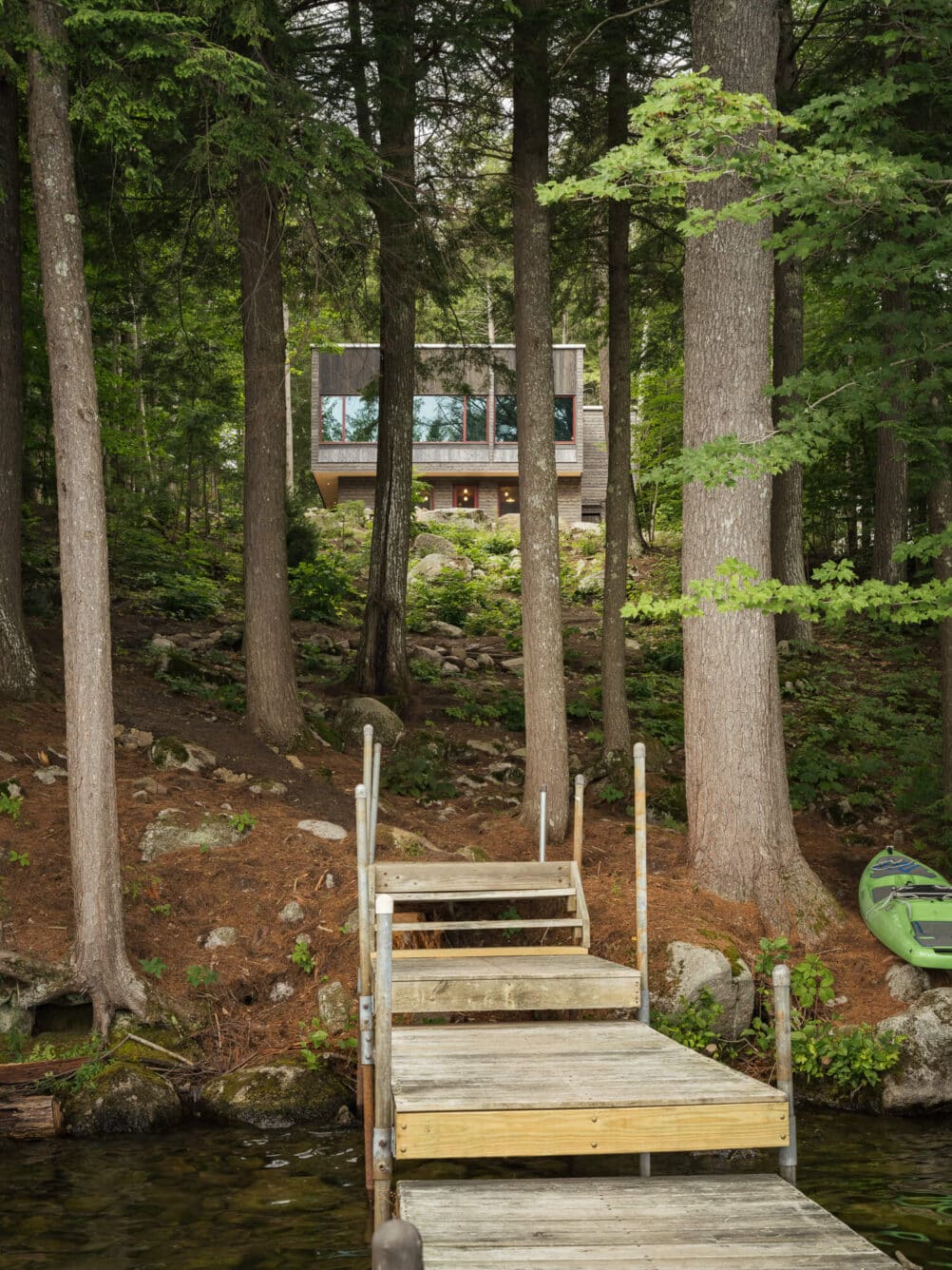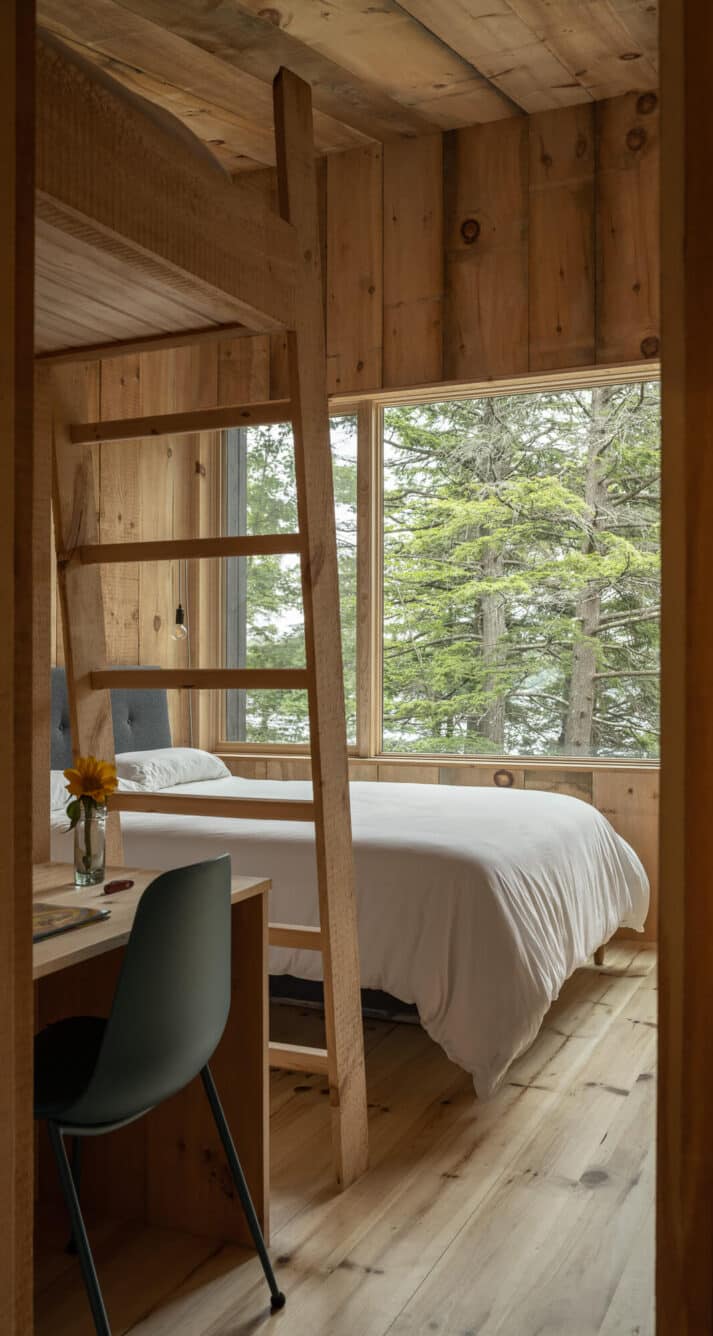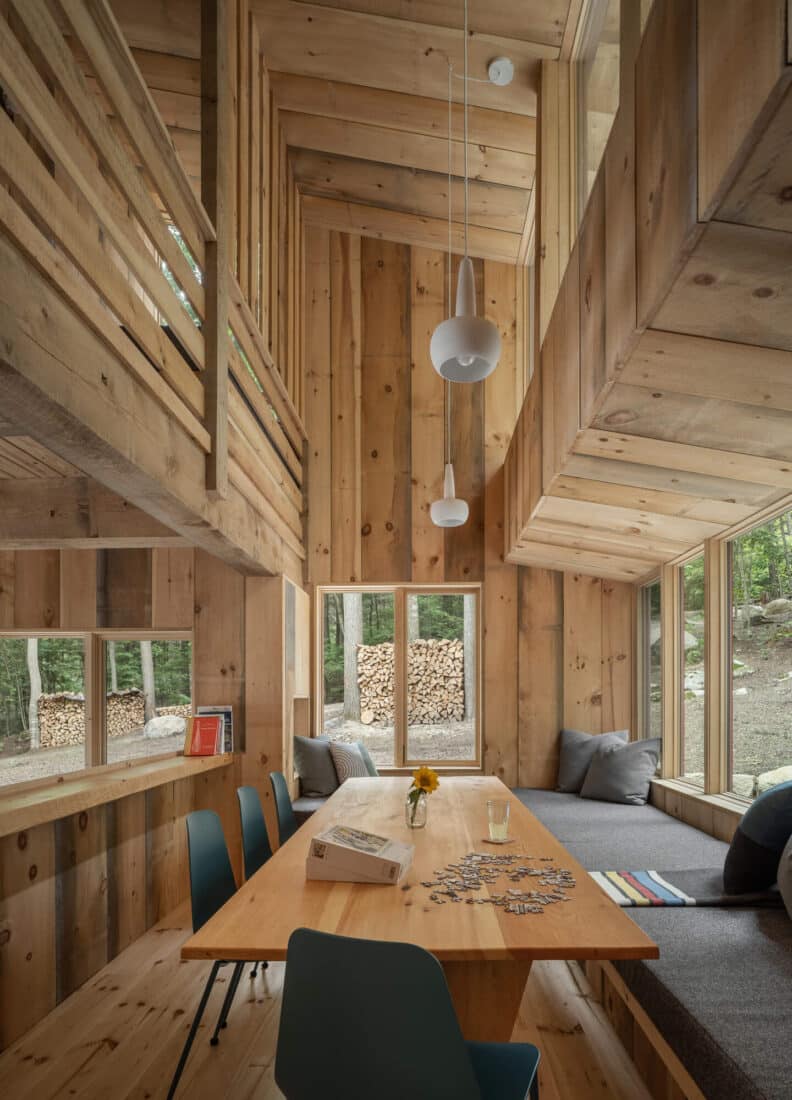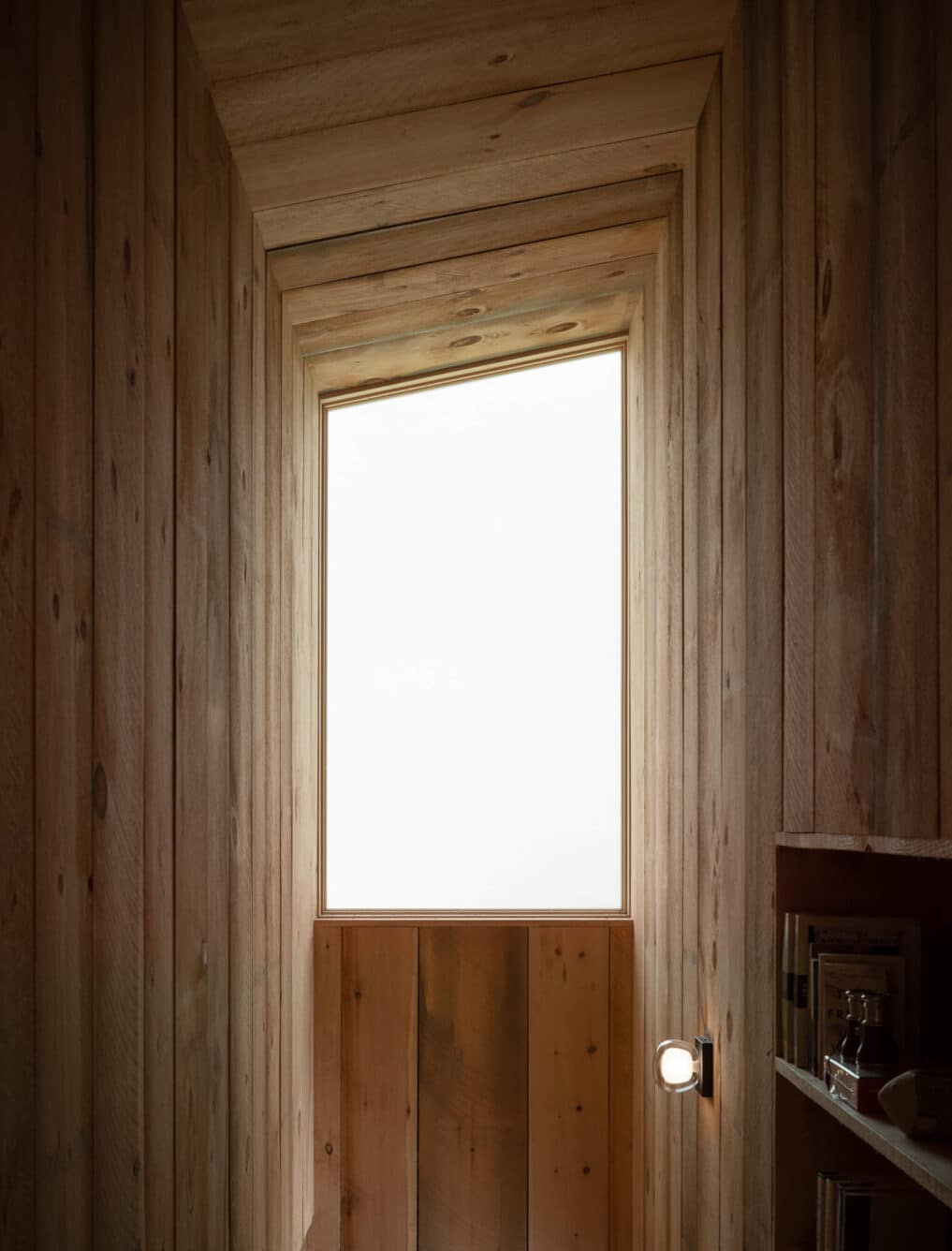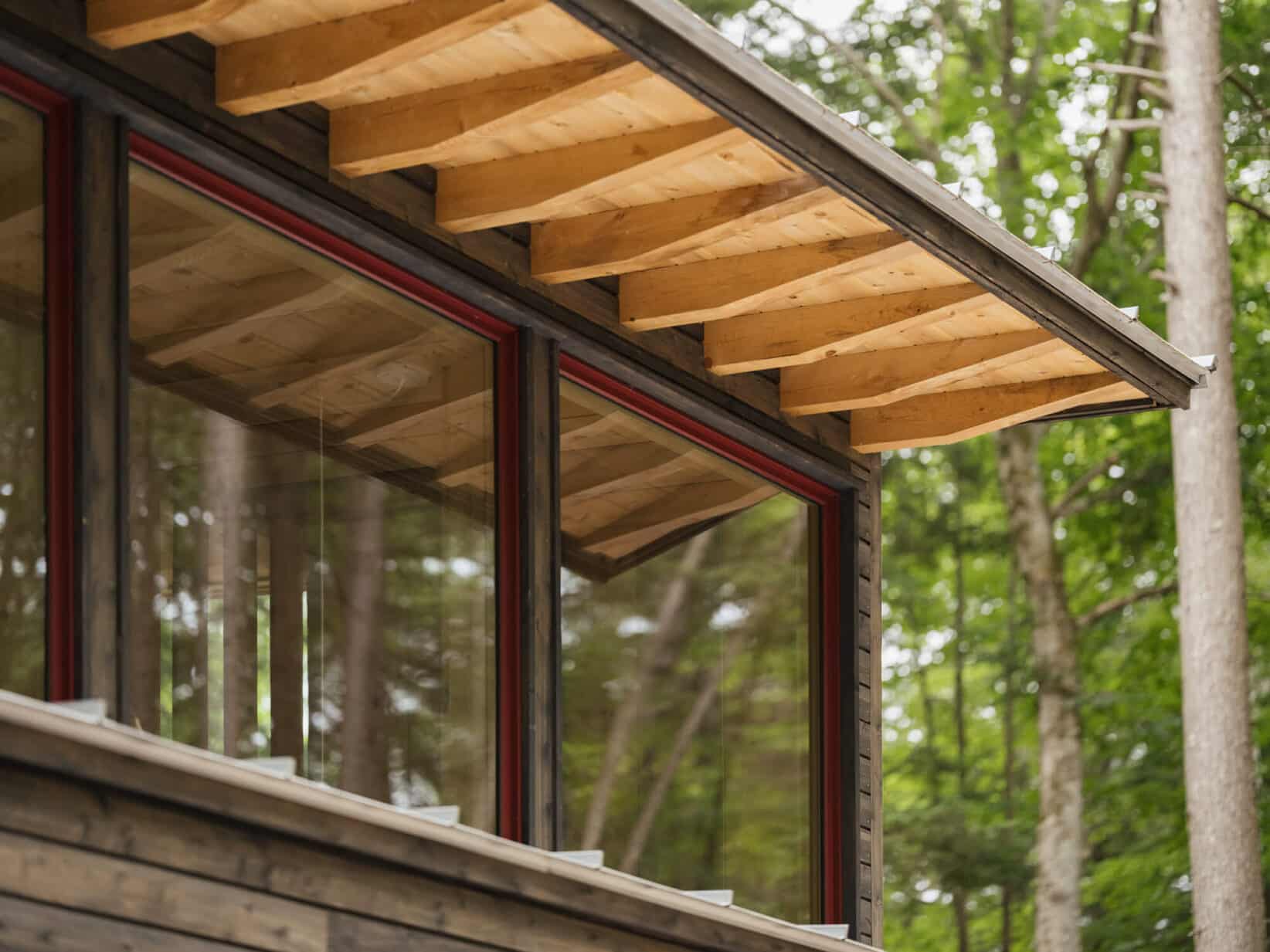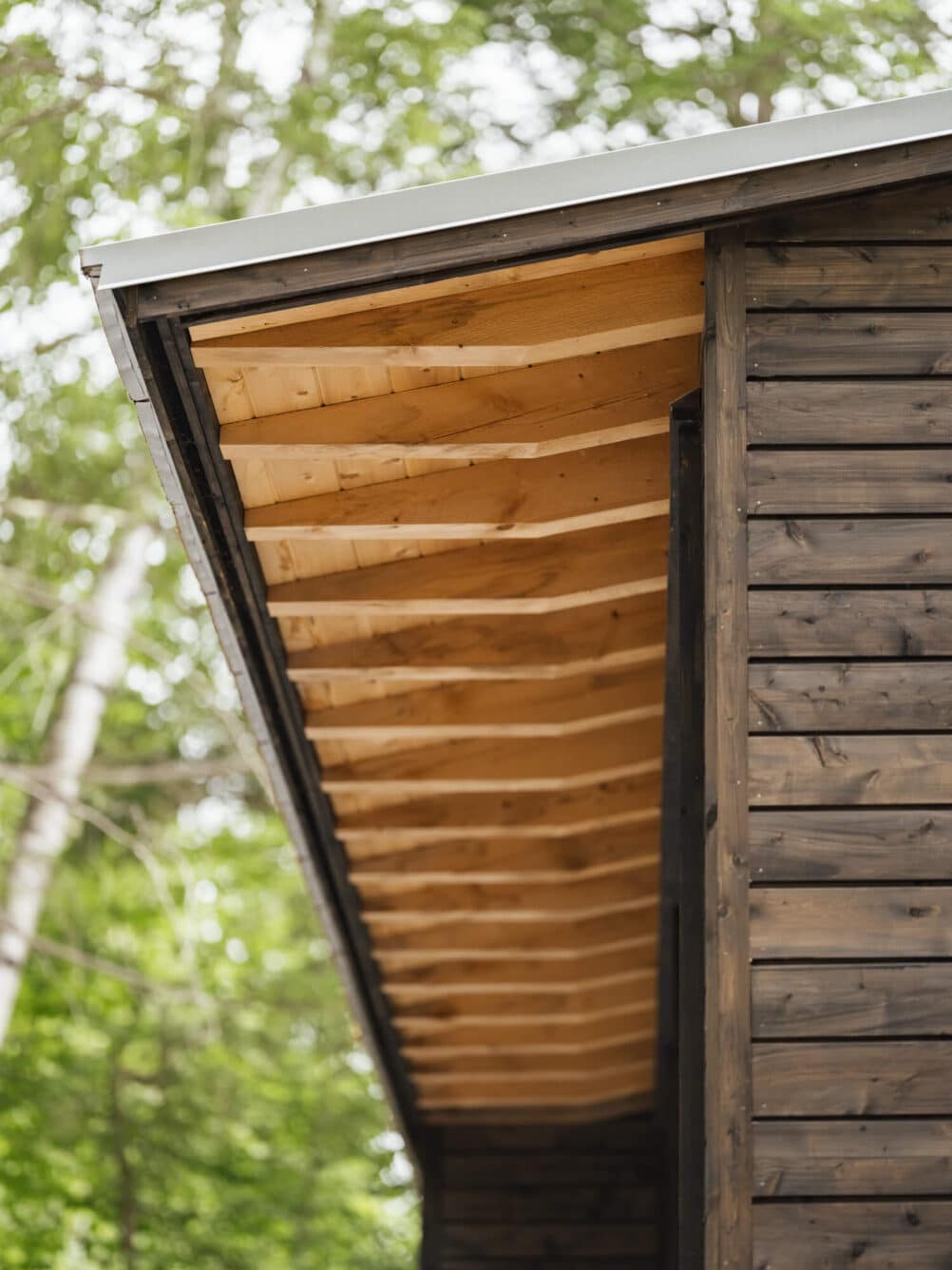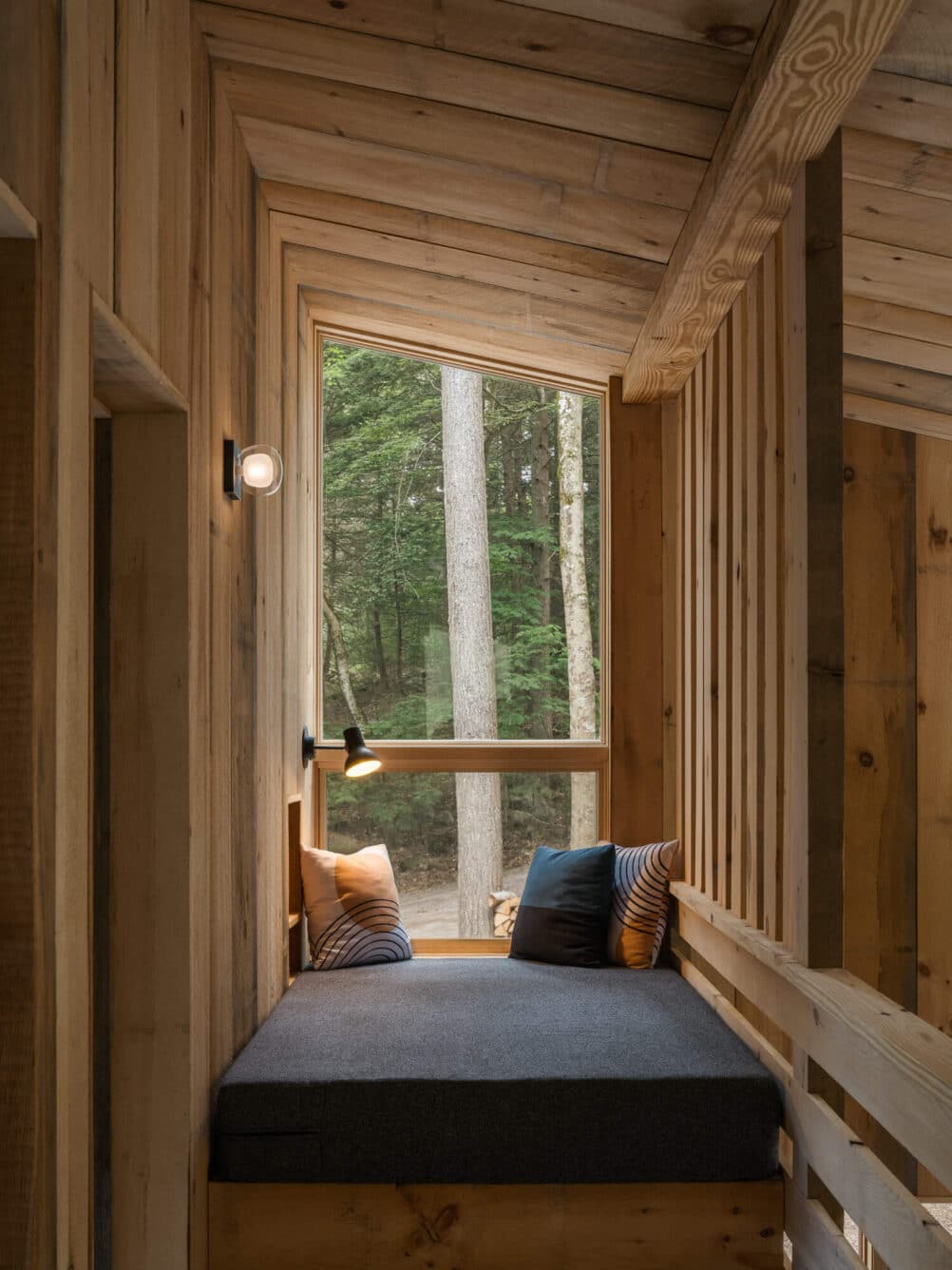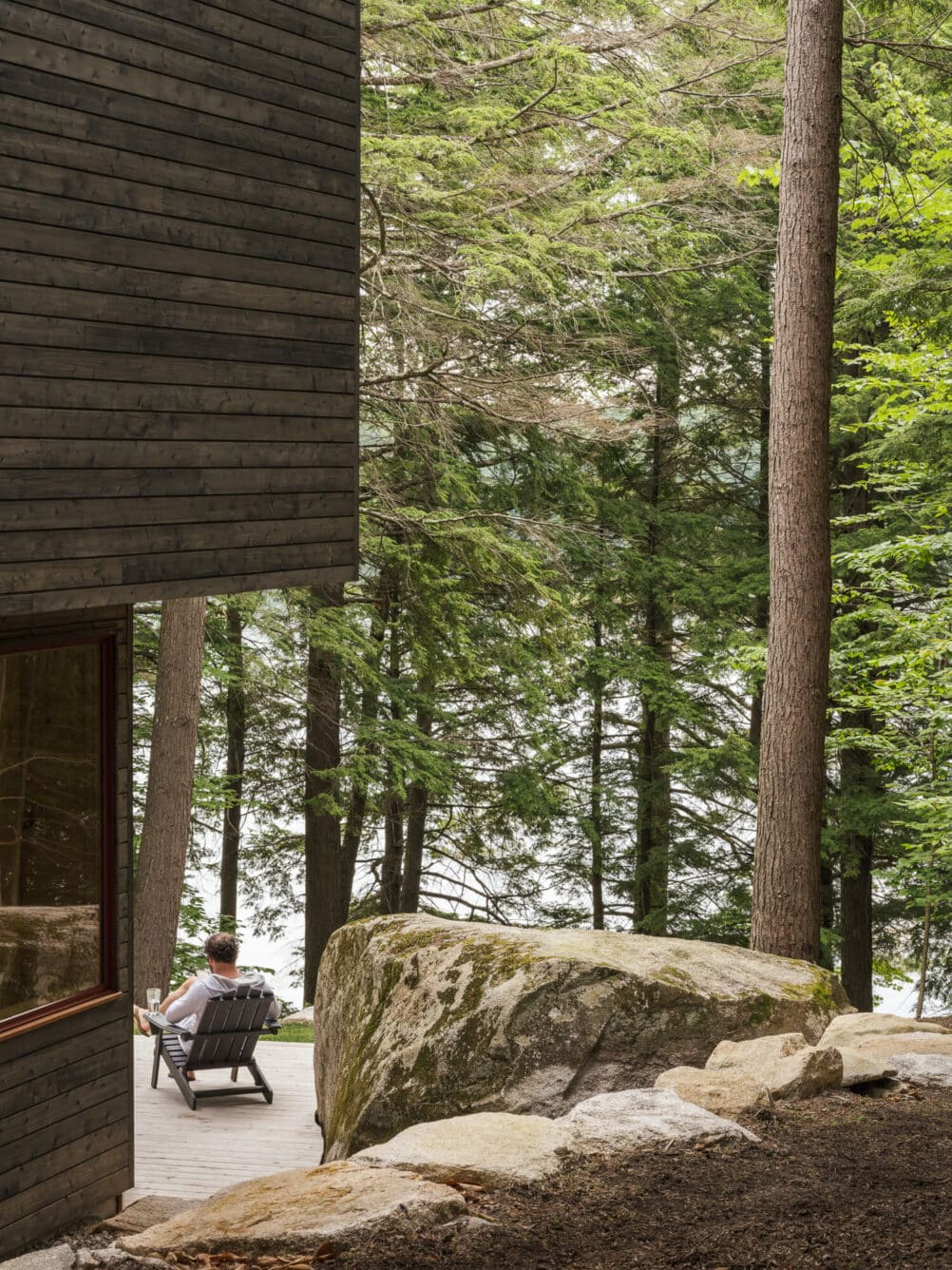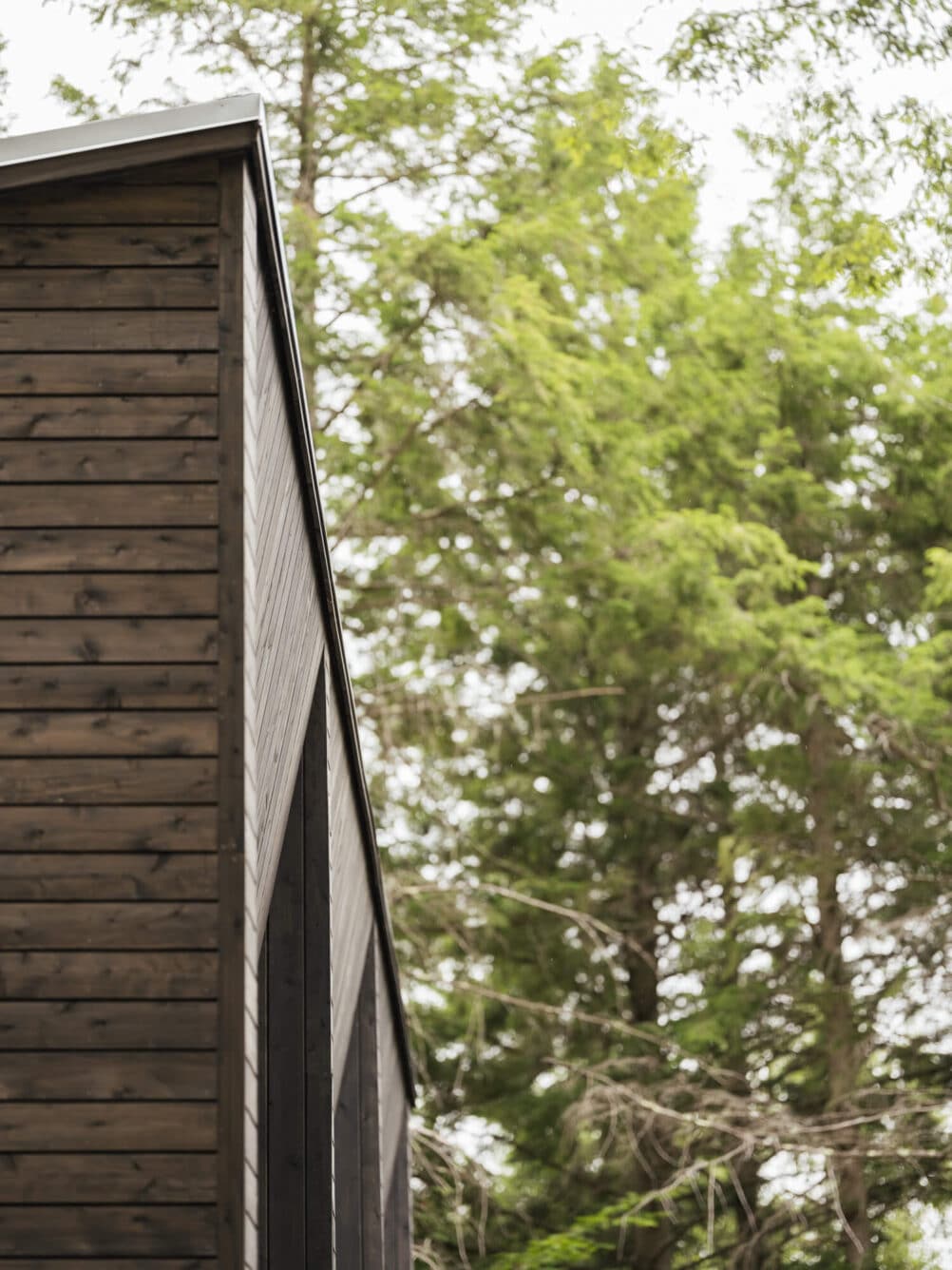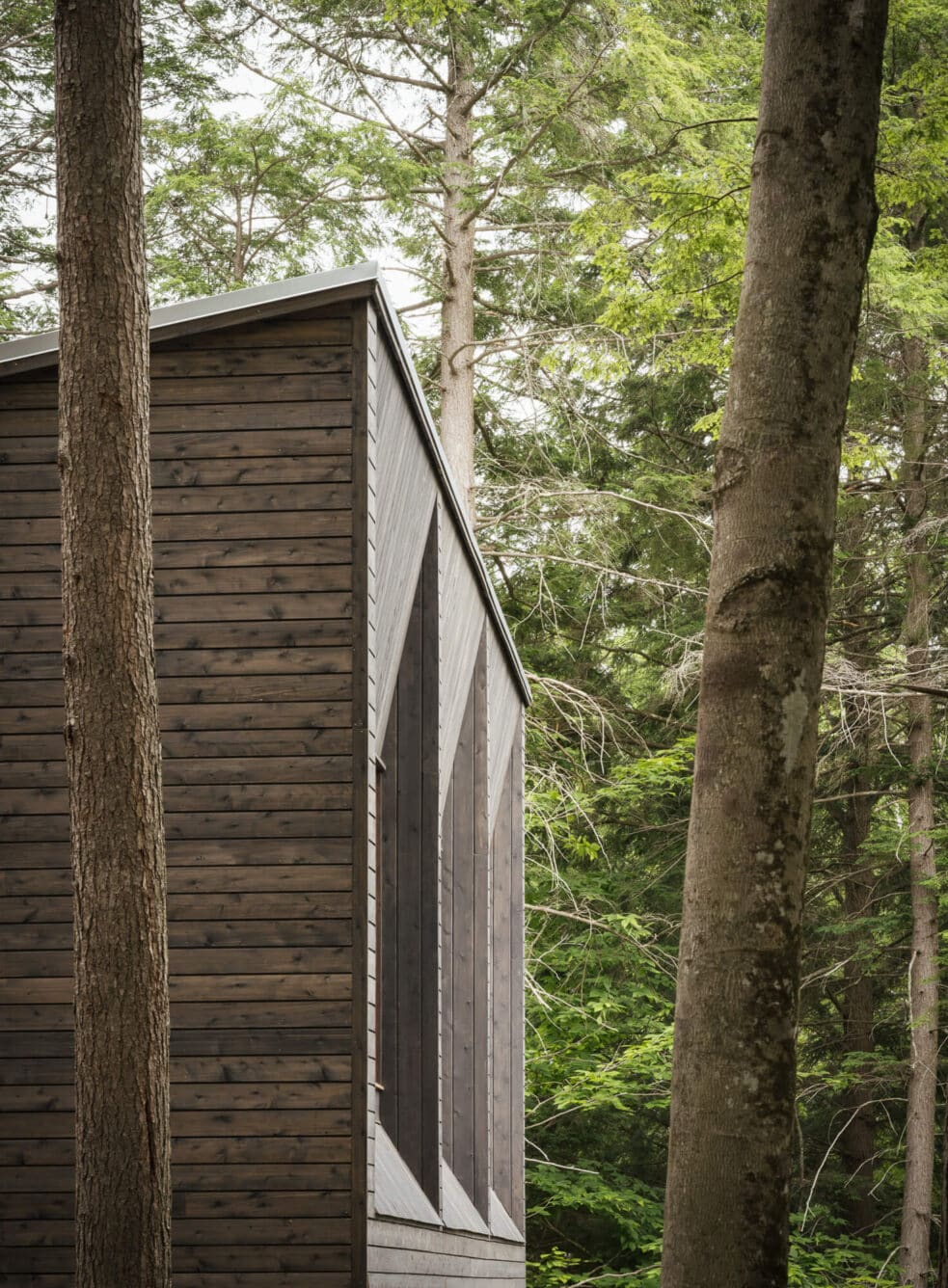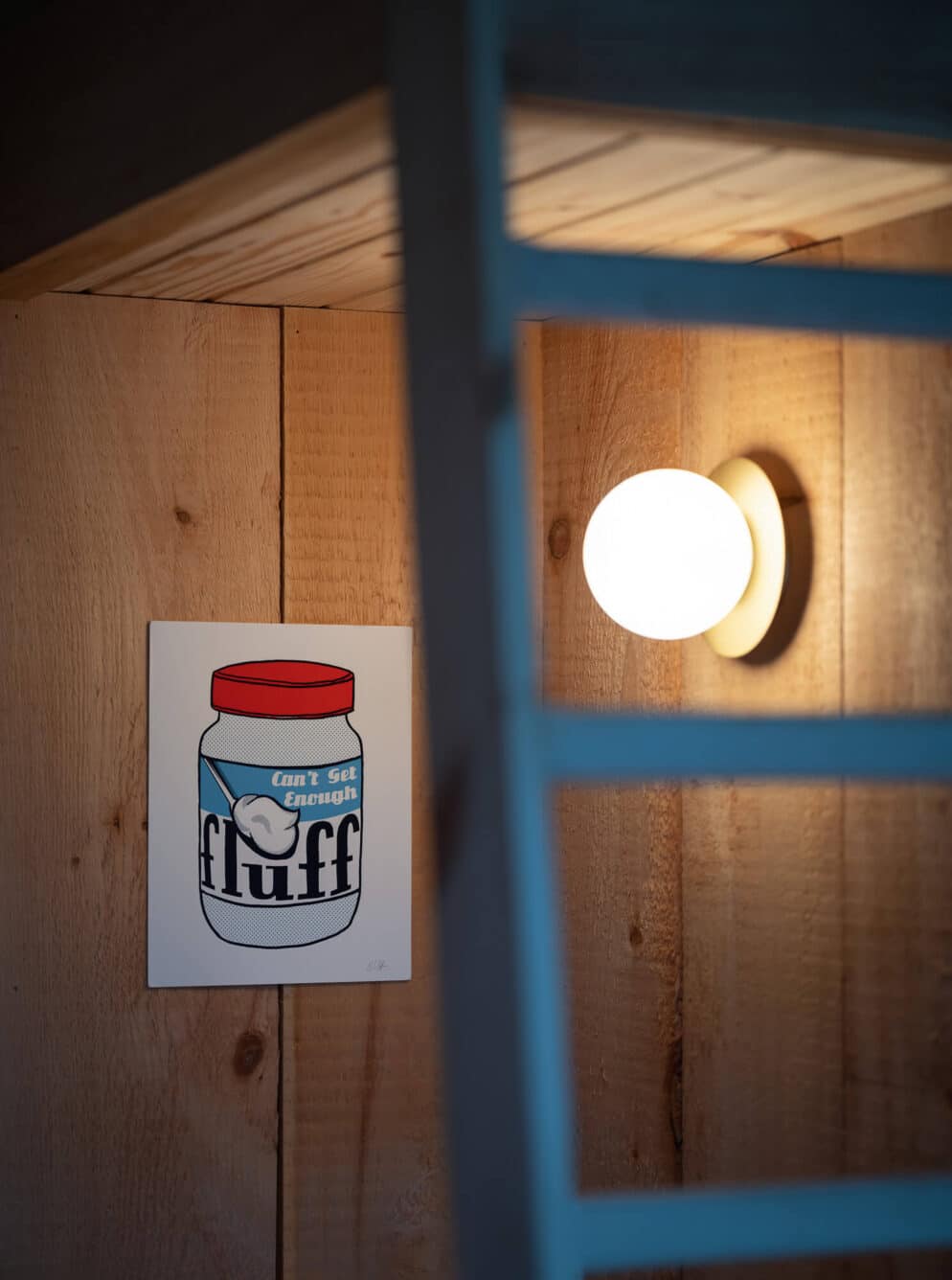 Ready to start?
Every project begins with a conversation.