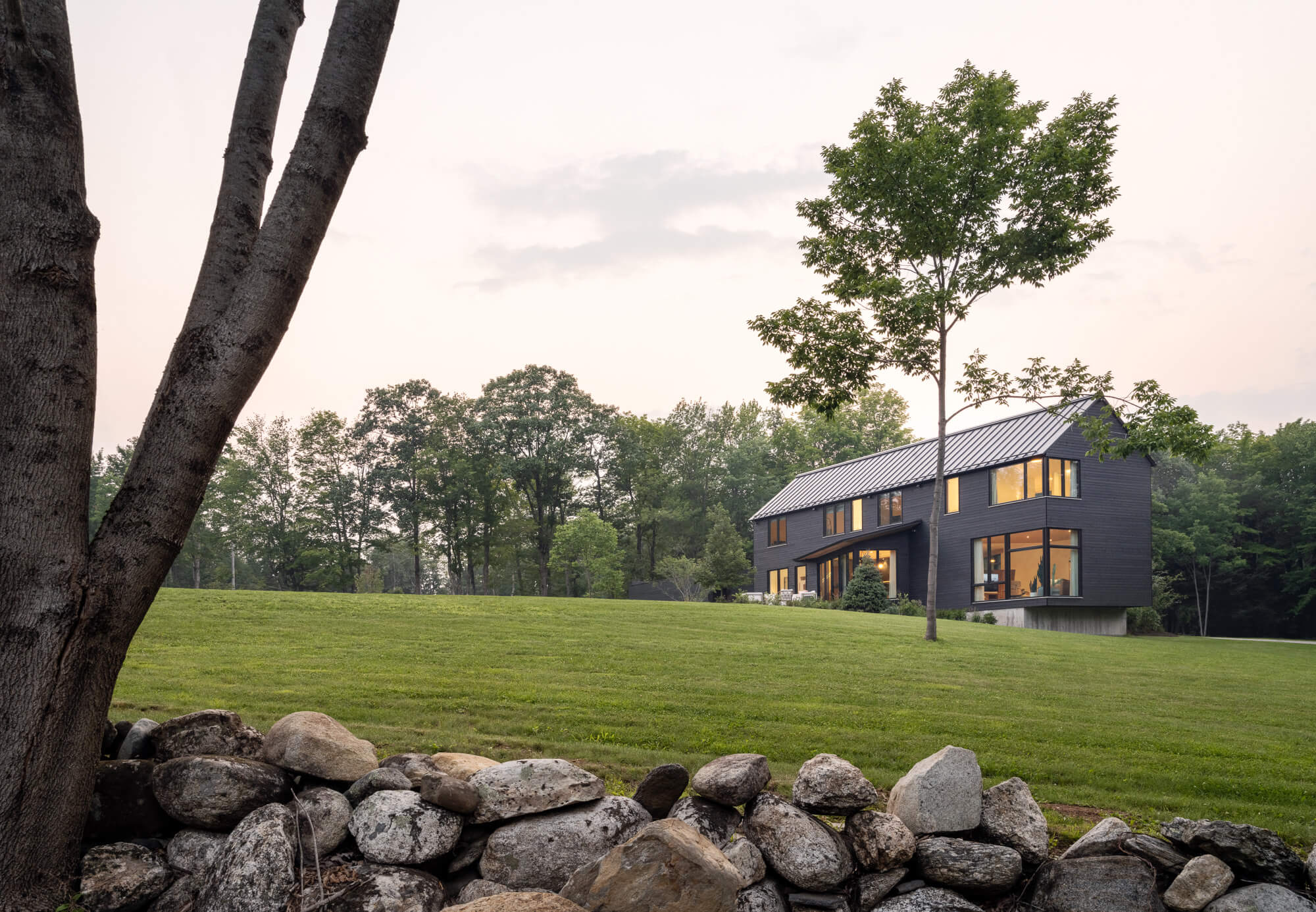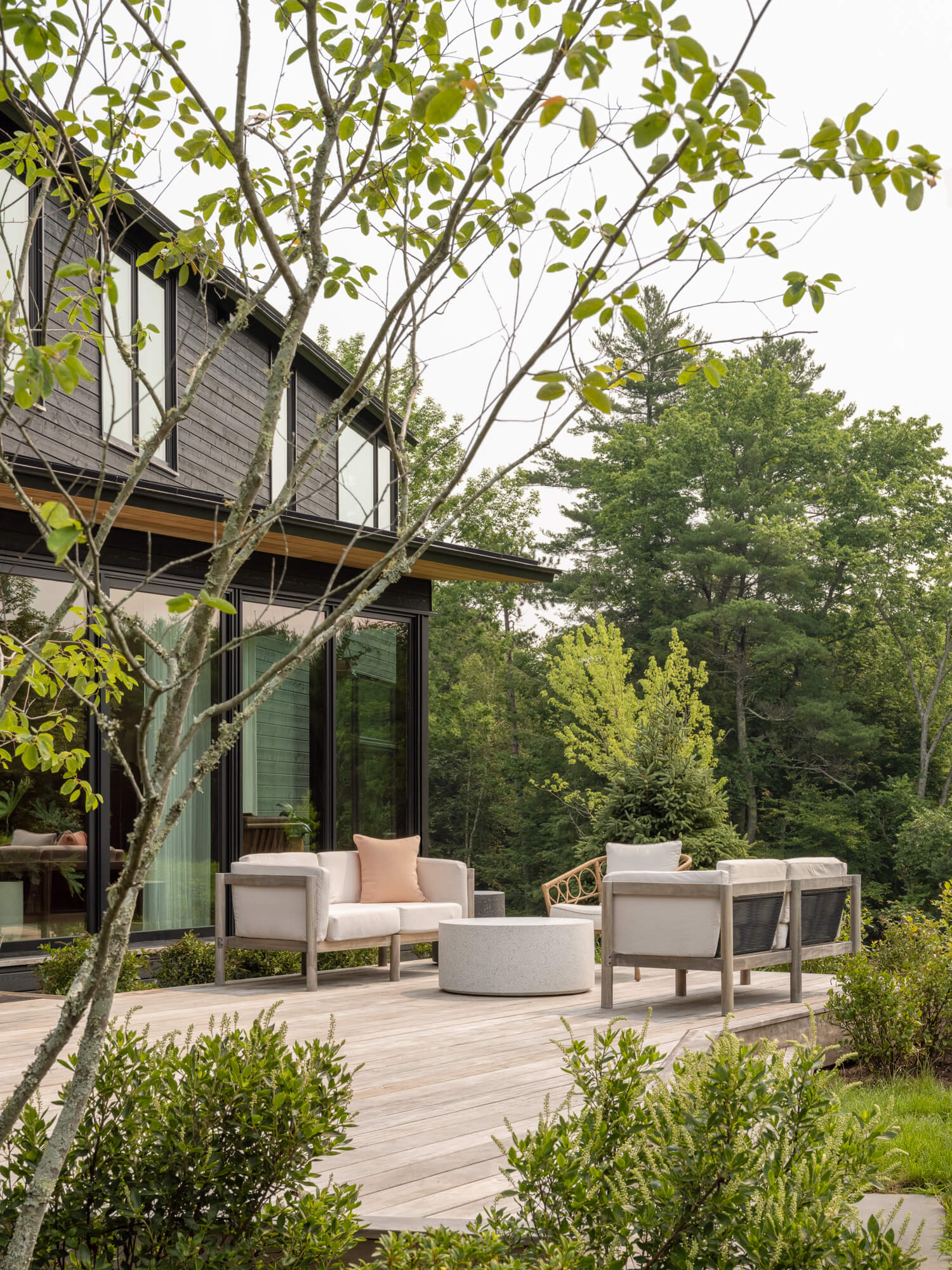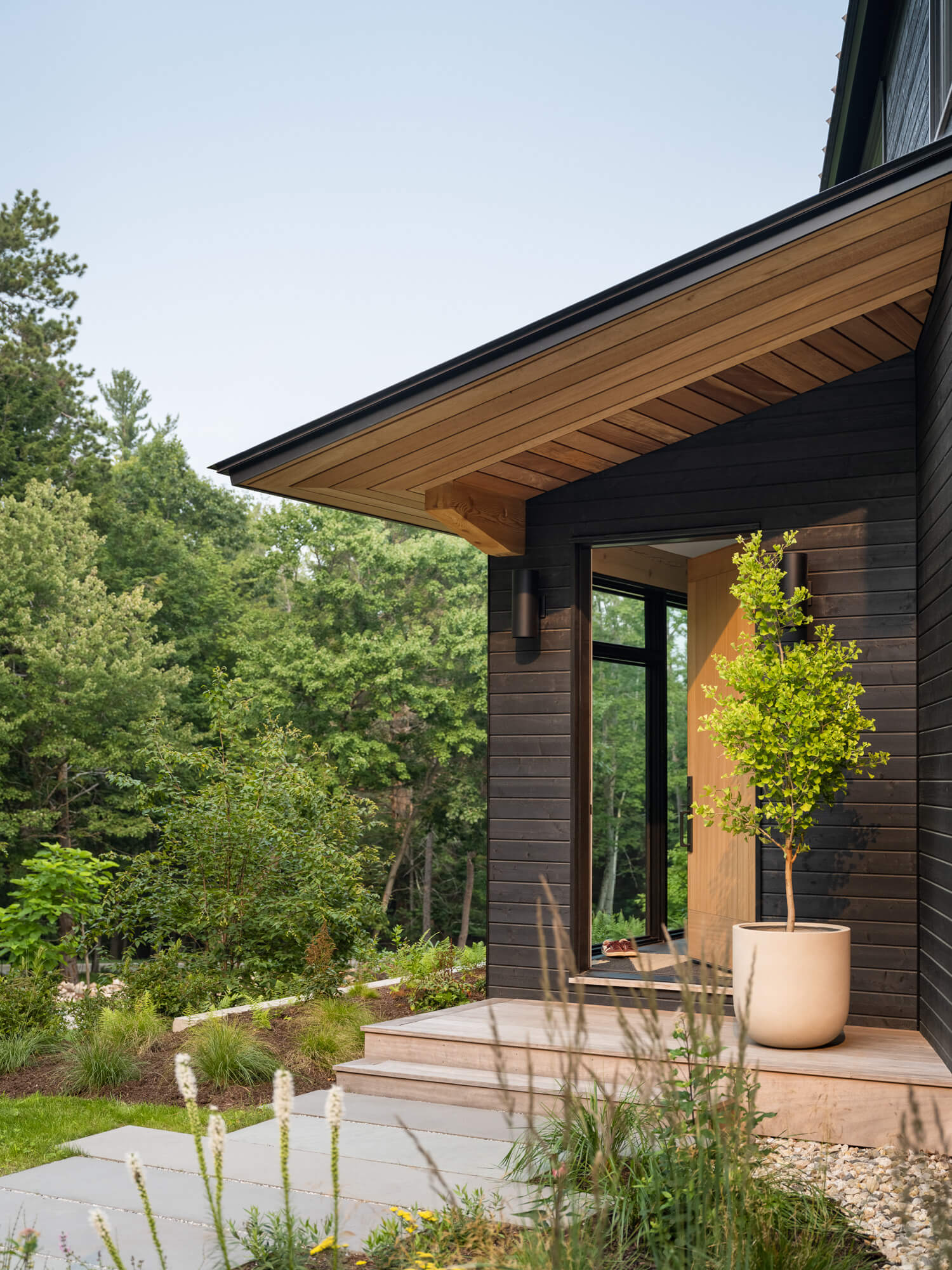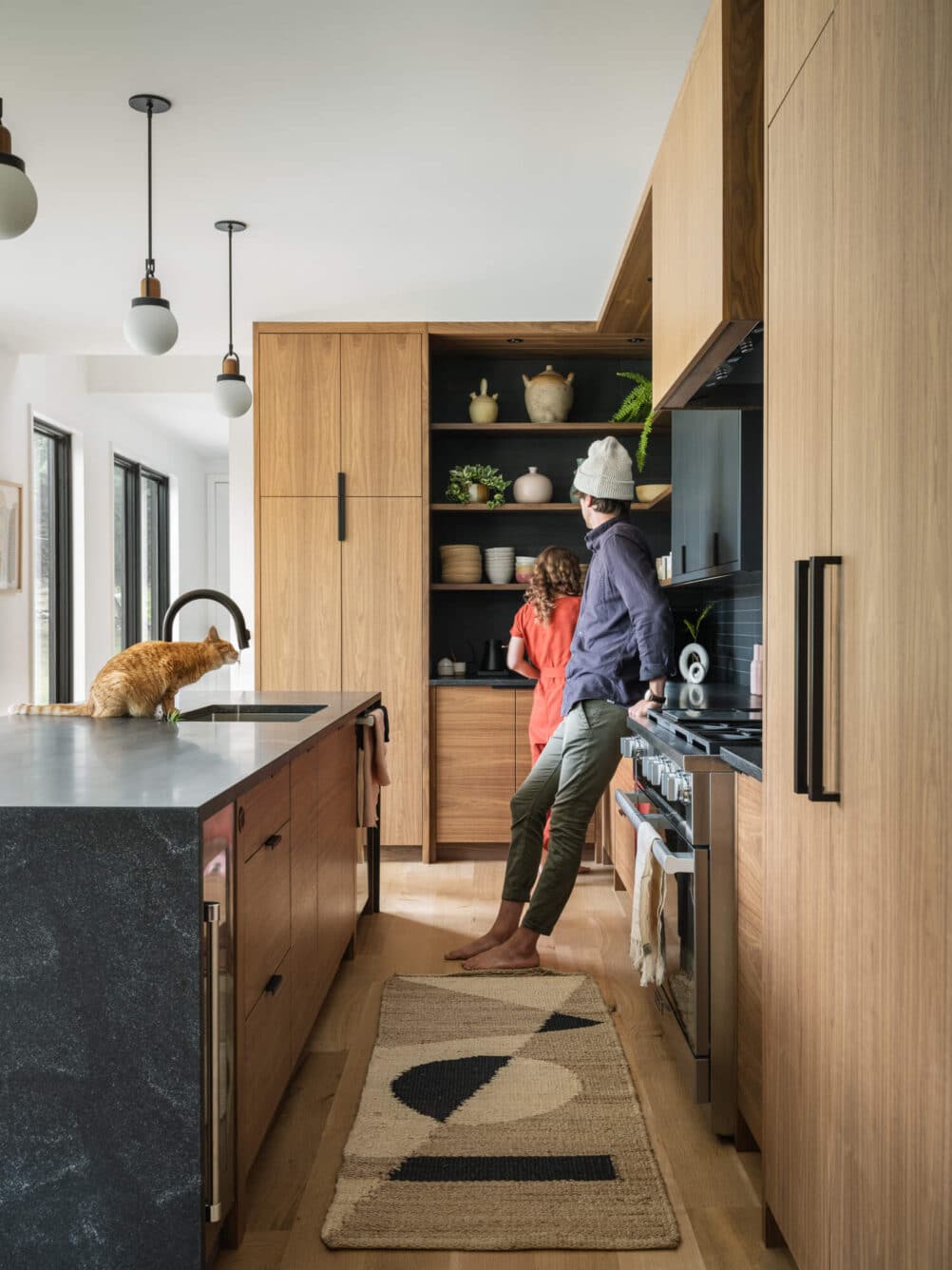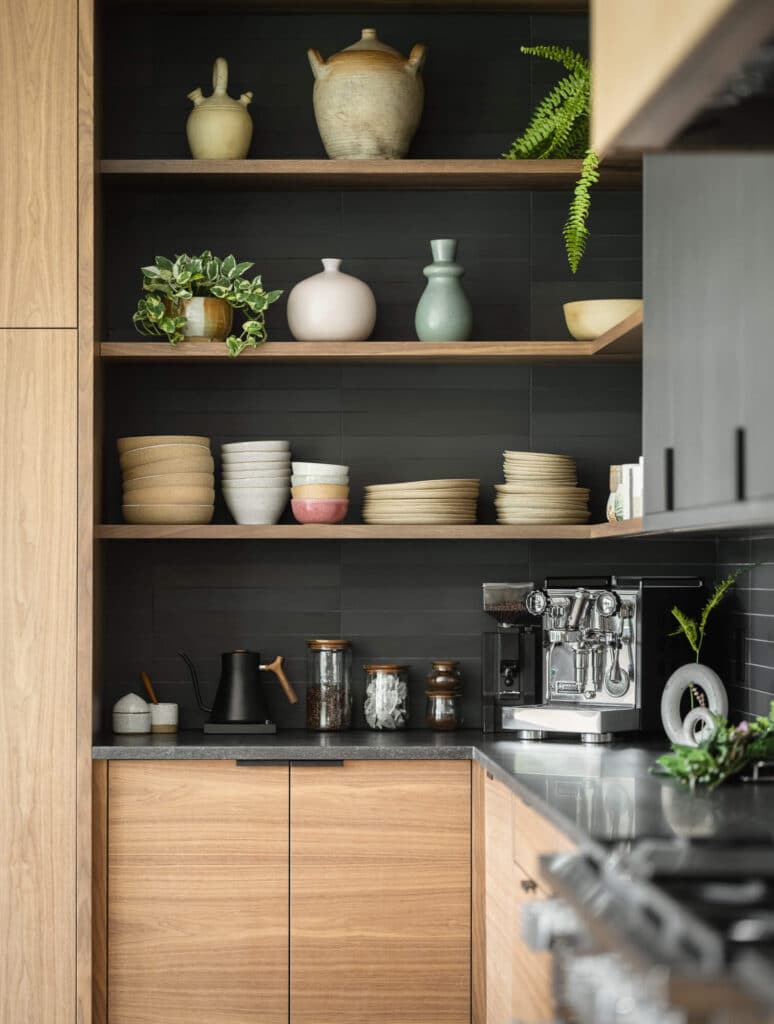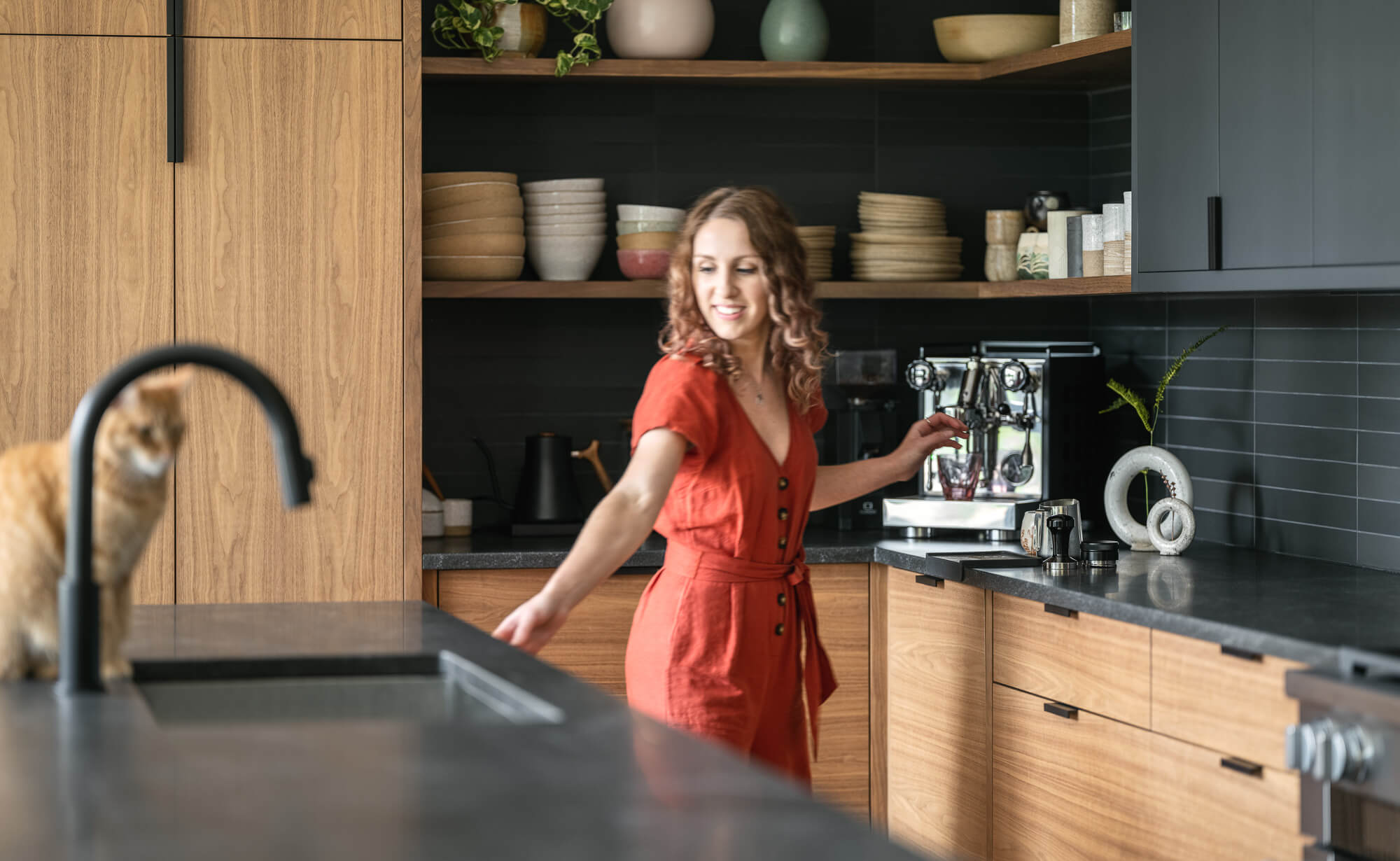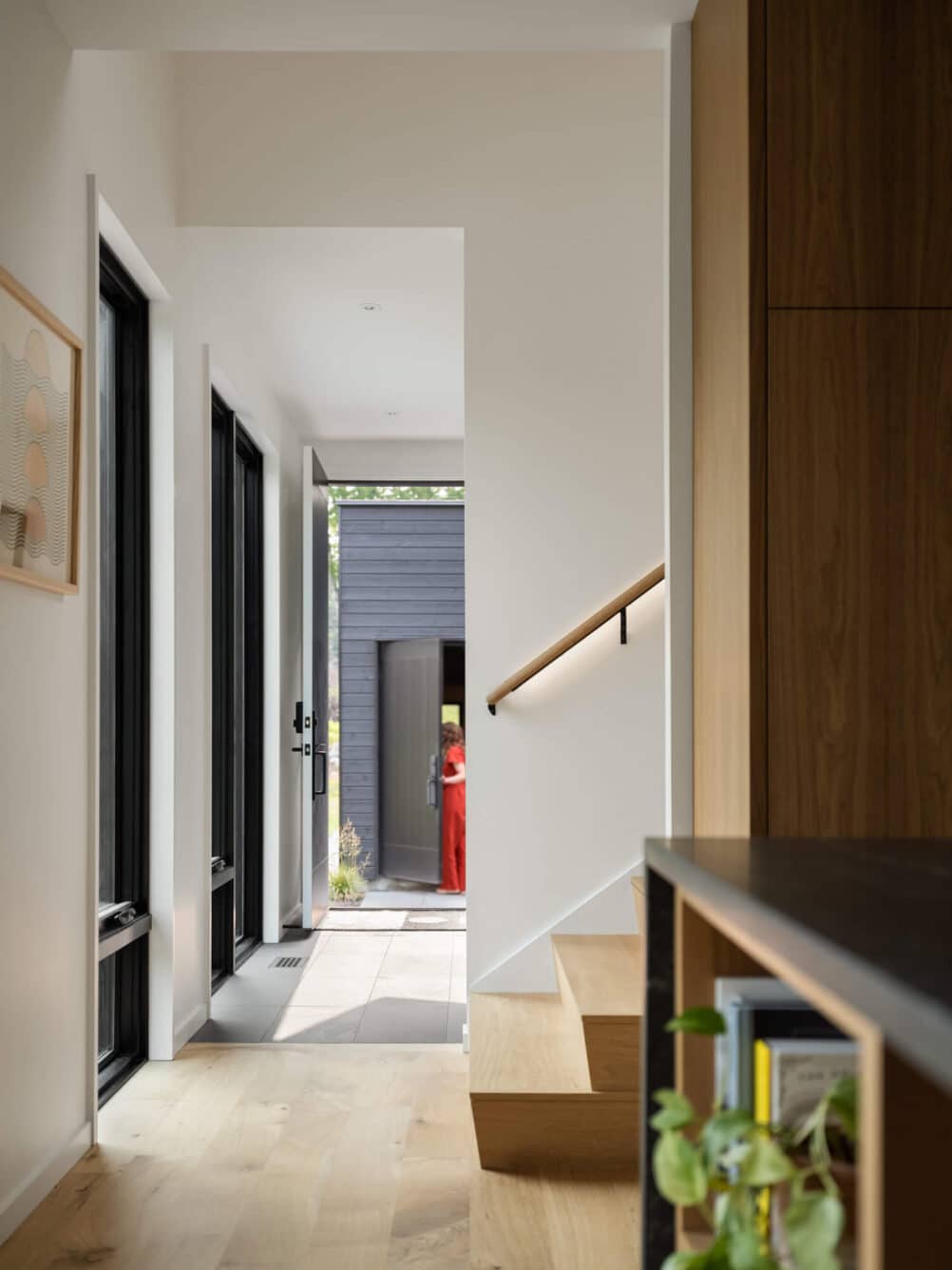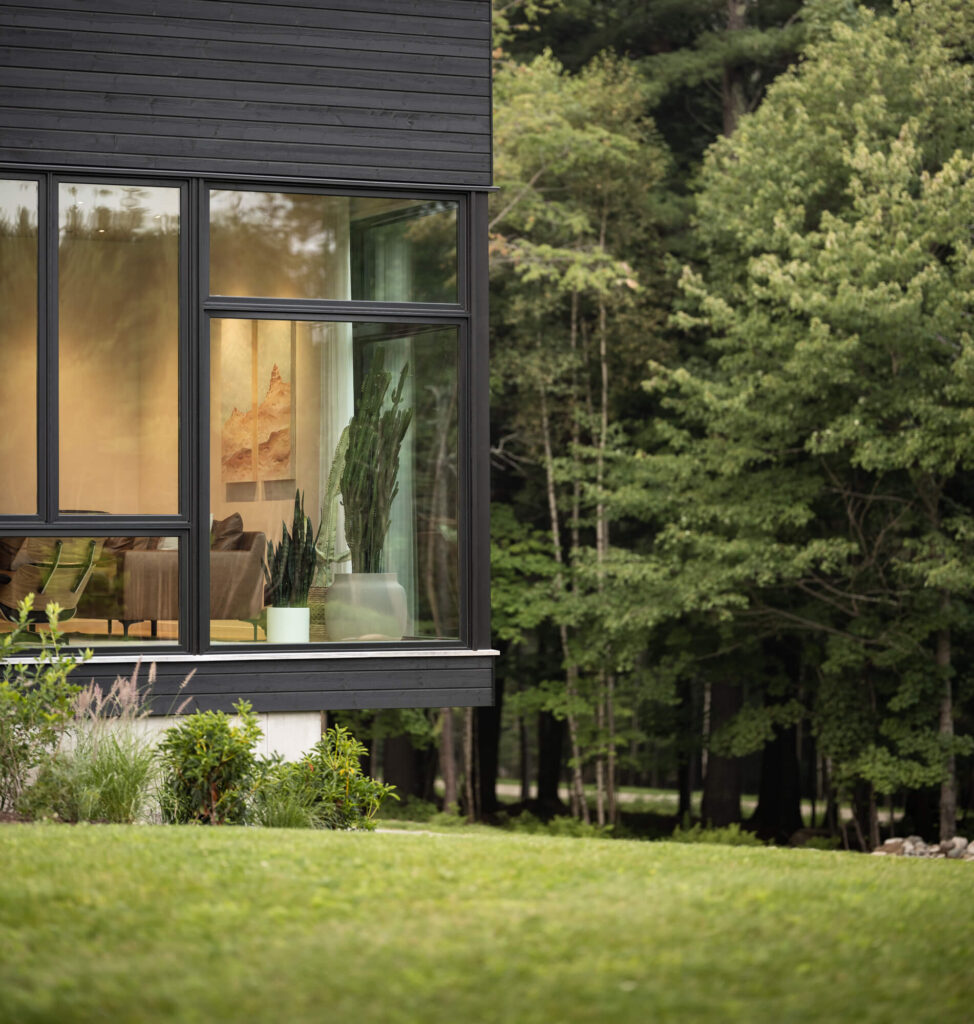 Design Team
Woodhull: Bud Angst, David Duncan Morris
Landscape Architect: Richardson & Associates
Build Team
RP Morrison
Millwork
Northe Woodworking
Location
New Gloucester, Maine
Photography
Trent Bell
Services
A design for now and then.
Rowe Station's owners had a strong vision for their first home: an intimate yet open space, as comfortable for the two of them as it would be for entertaining guests. Designed to meet their present needs while maintaining room for the future, the black sculptural structure rises from a lush green field lined with trees. The effect is both striking and inviting.
In the clearing.
The site was entirely wooded with a defunct tree farm, and design began before it could be cleared. A two-story design with an open layout and carefully organized spaces suited the couple's love of entertaining and kept a relatively small footprint. The slope of the land was revealed to be steeper than expected, which lent itself perfectly to the floating effect of the living room area.
Guided by intention.
On the first floor, guests are welcomed into the open entryway that flows into communal spaces. A step down into the sunken living room offers a sense of separation from the dining area and kitchen. Upstairs bedrooms and an office space allow privacy for the homeowners. This balance between openness and detachment was carefully struck, guided by the intention to keep spaces organized but connected.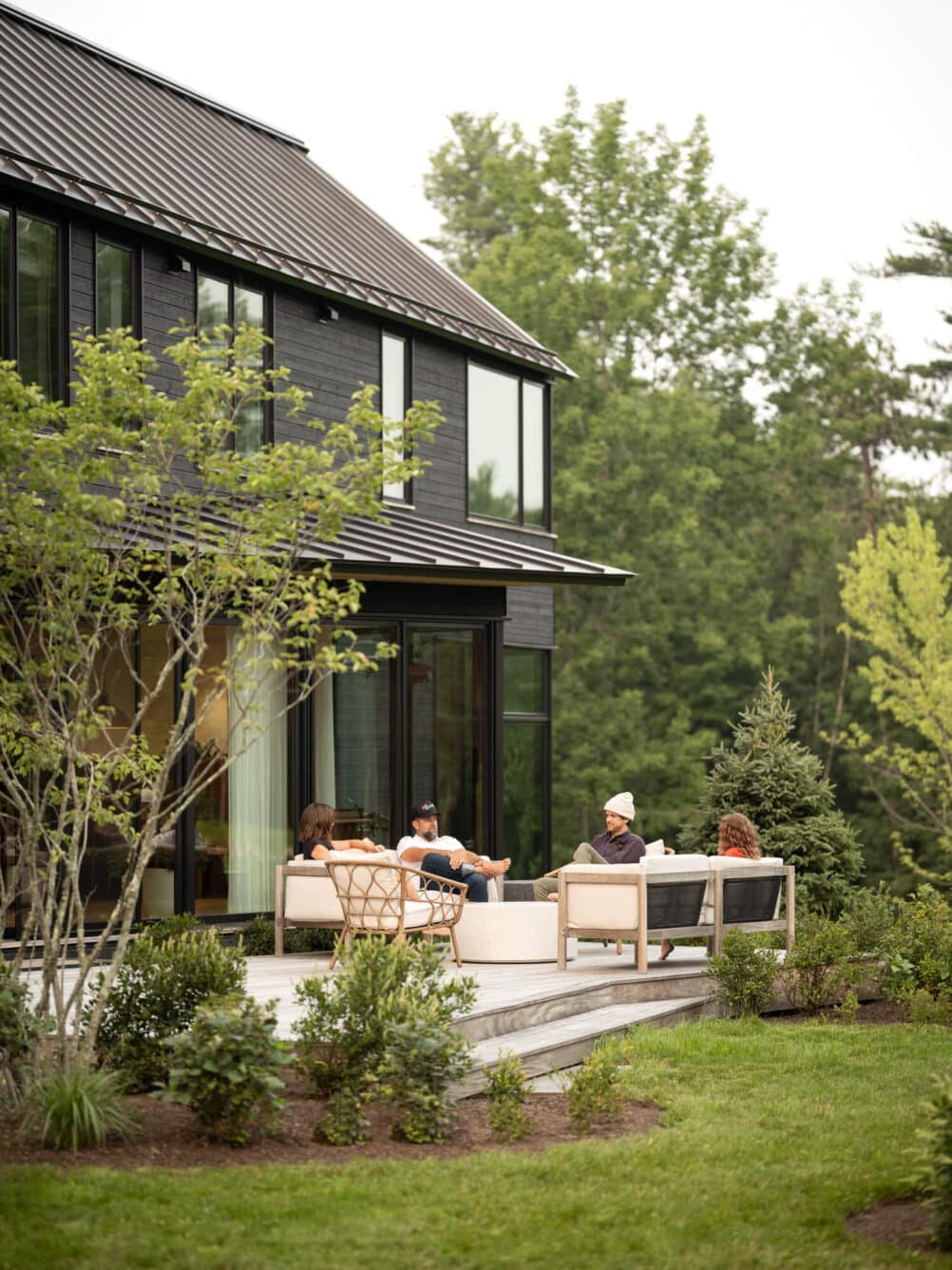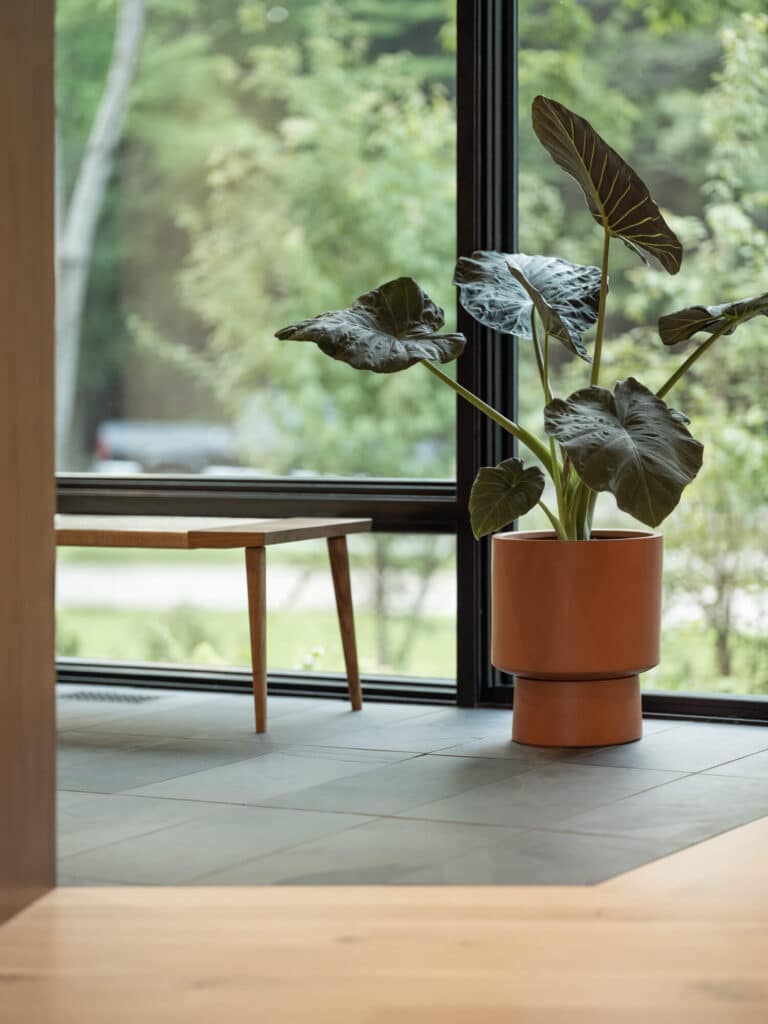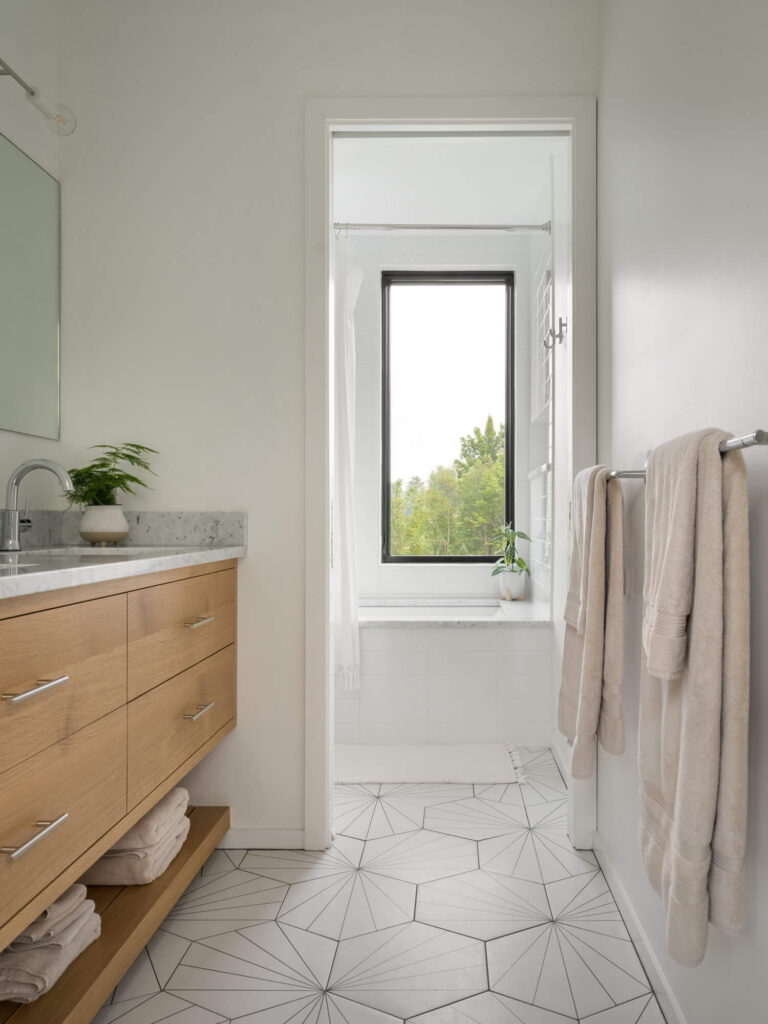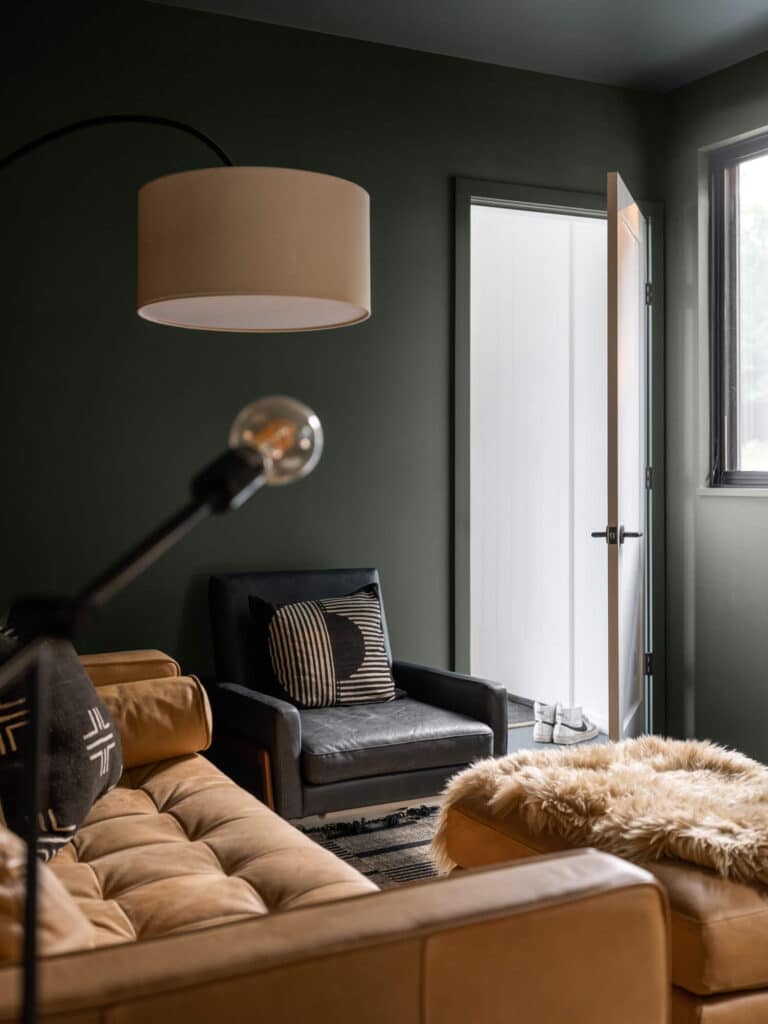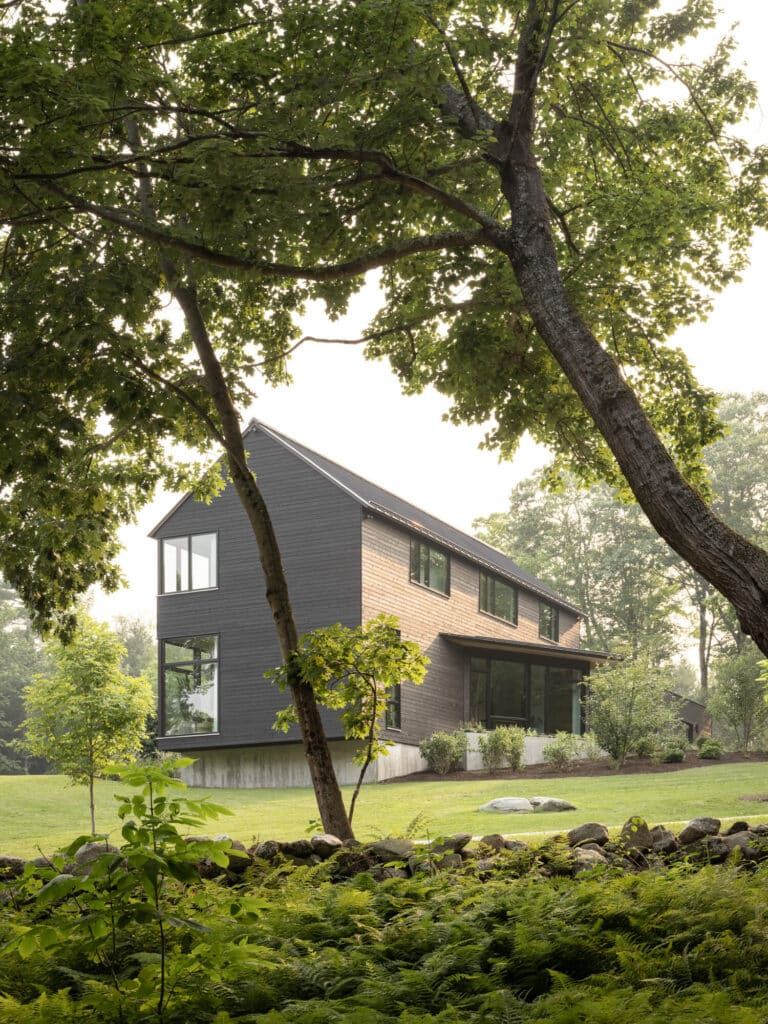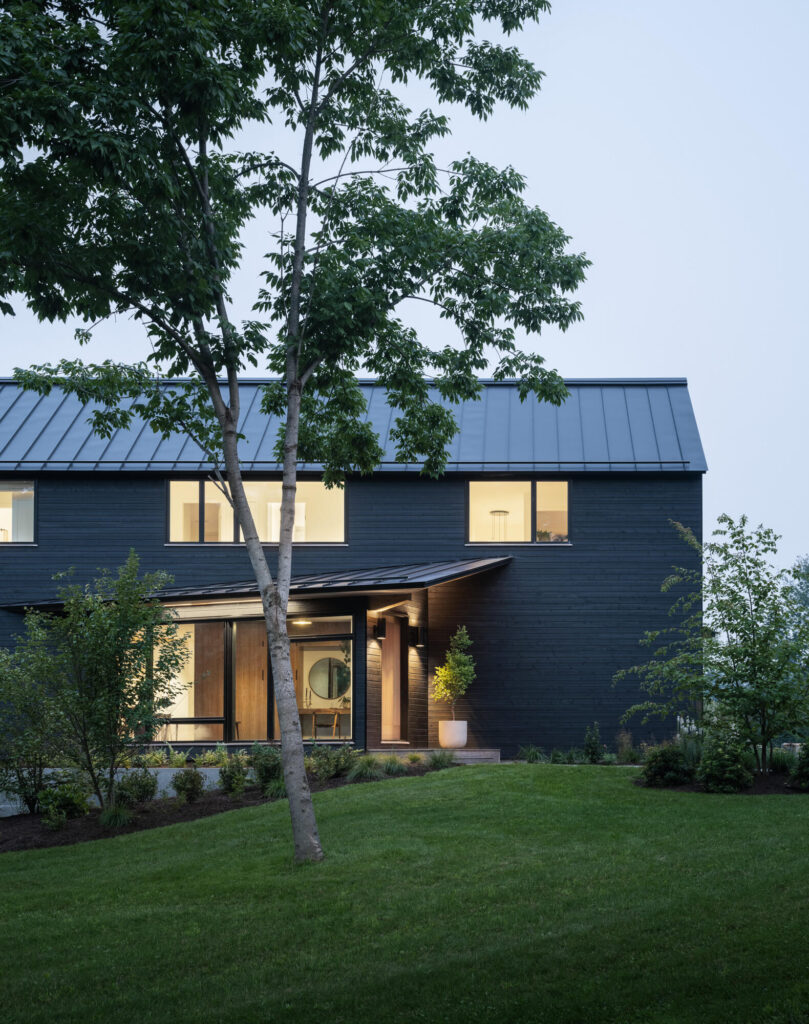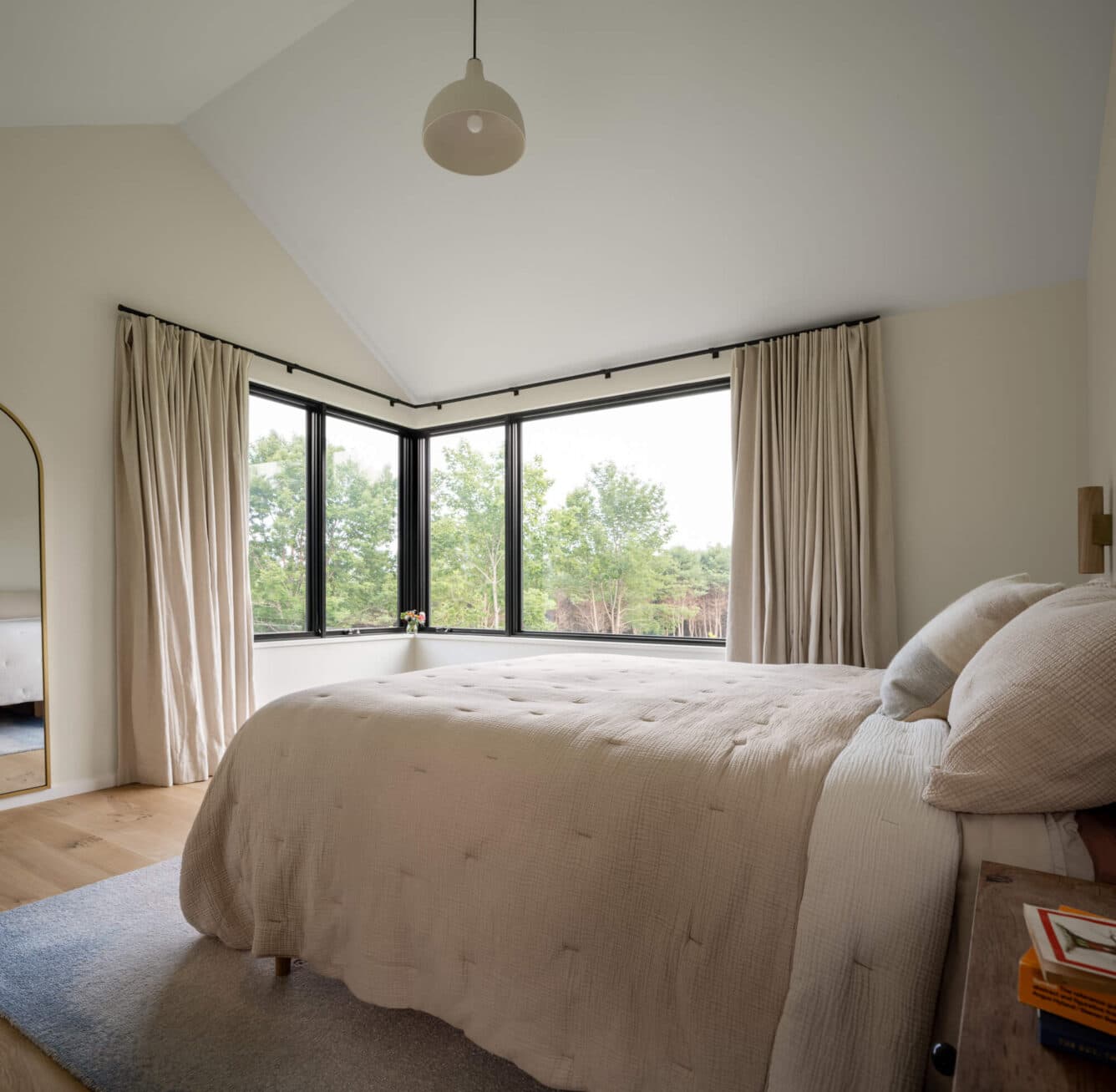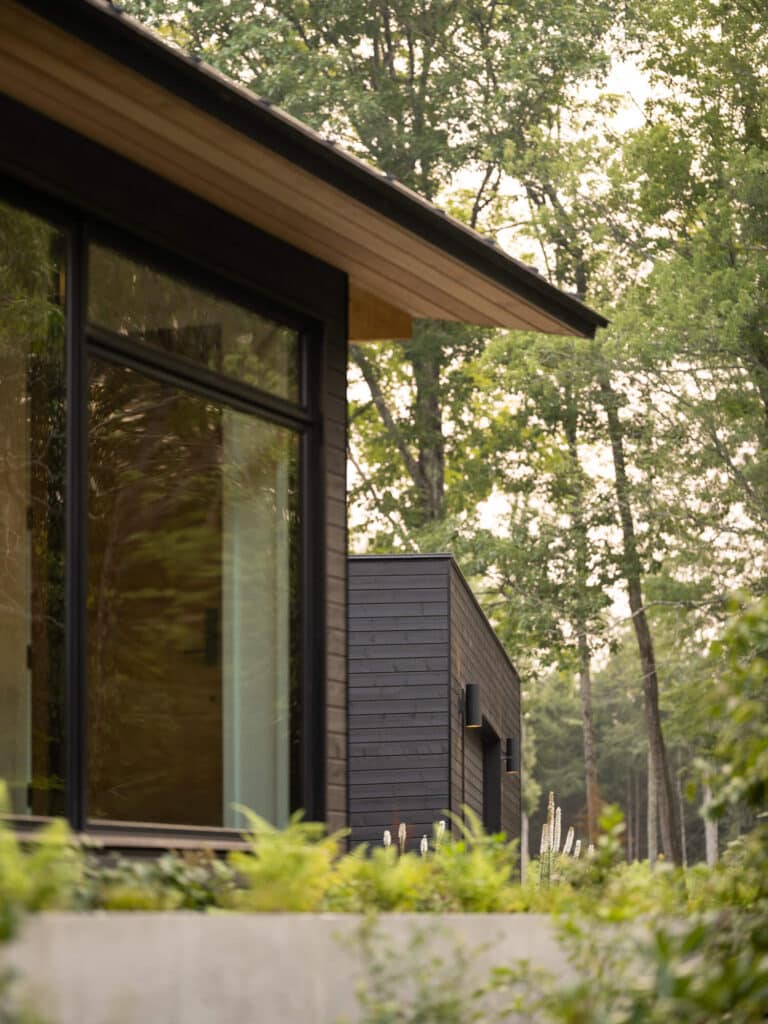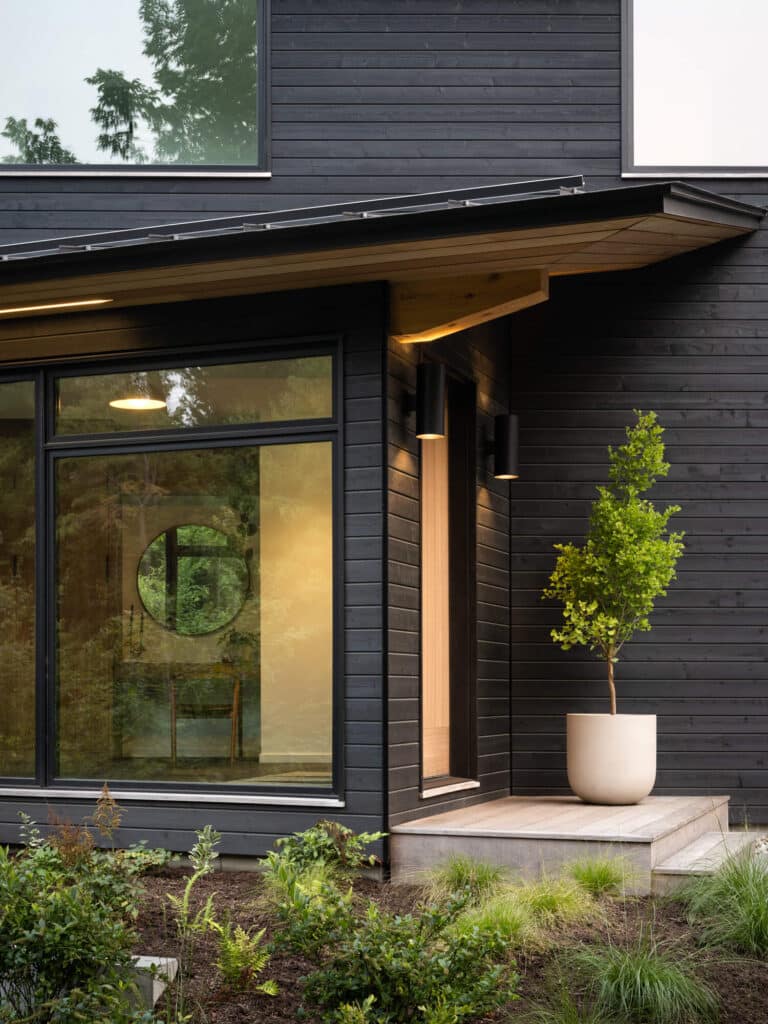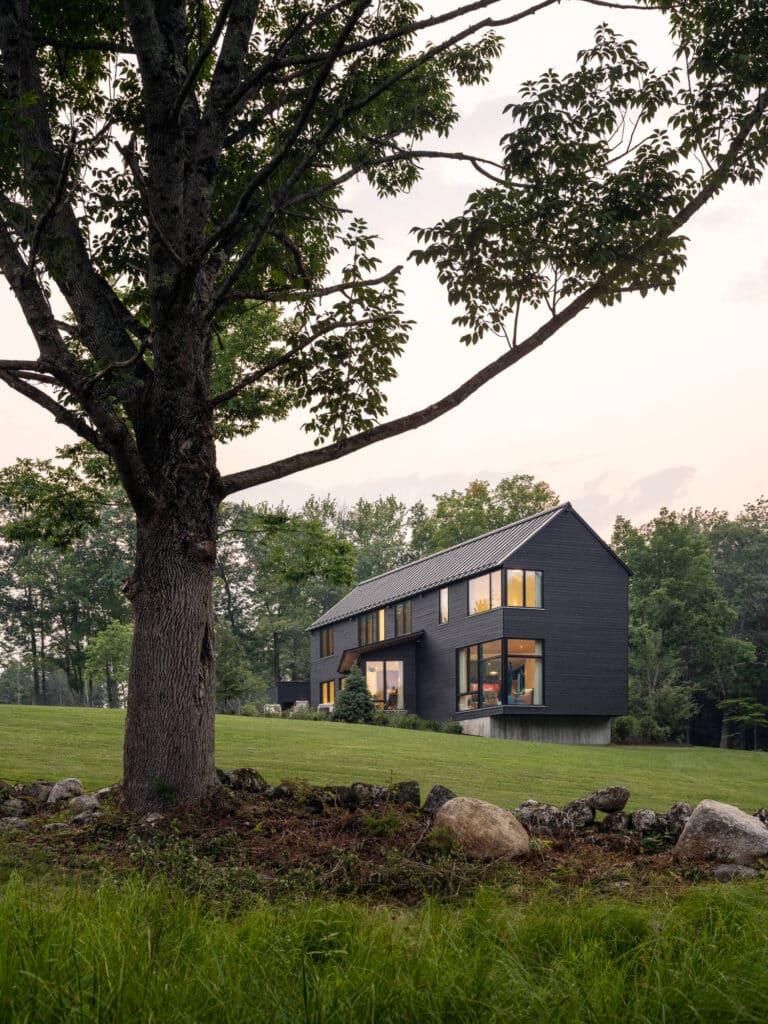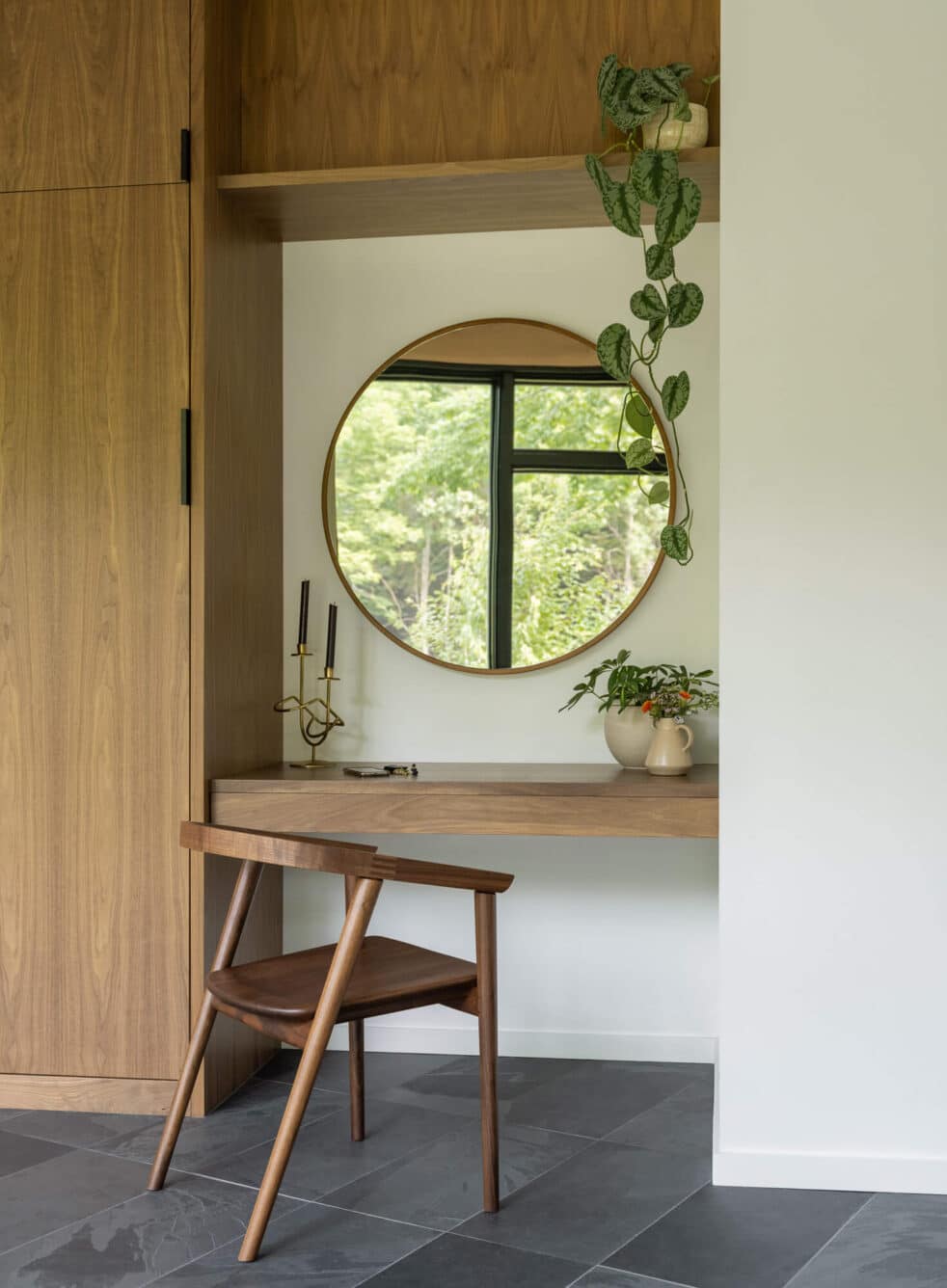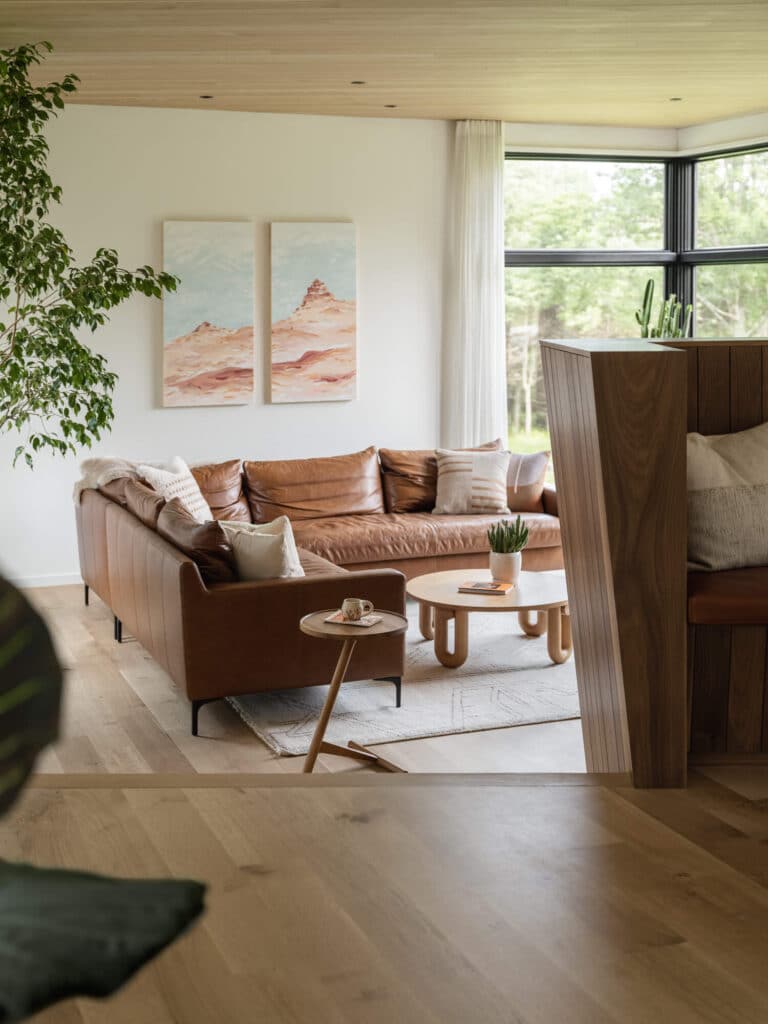 Ready to start?
Every project begins with a conversation.