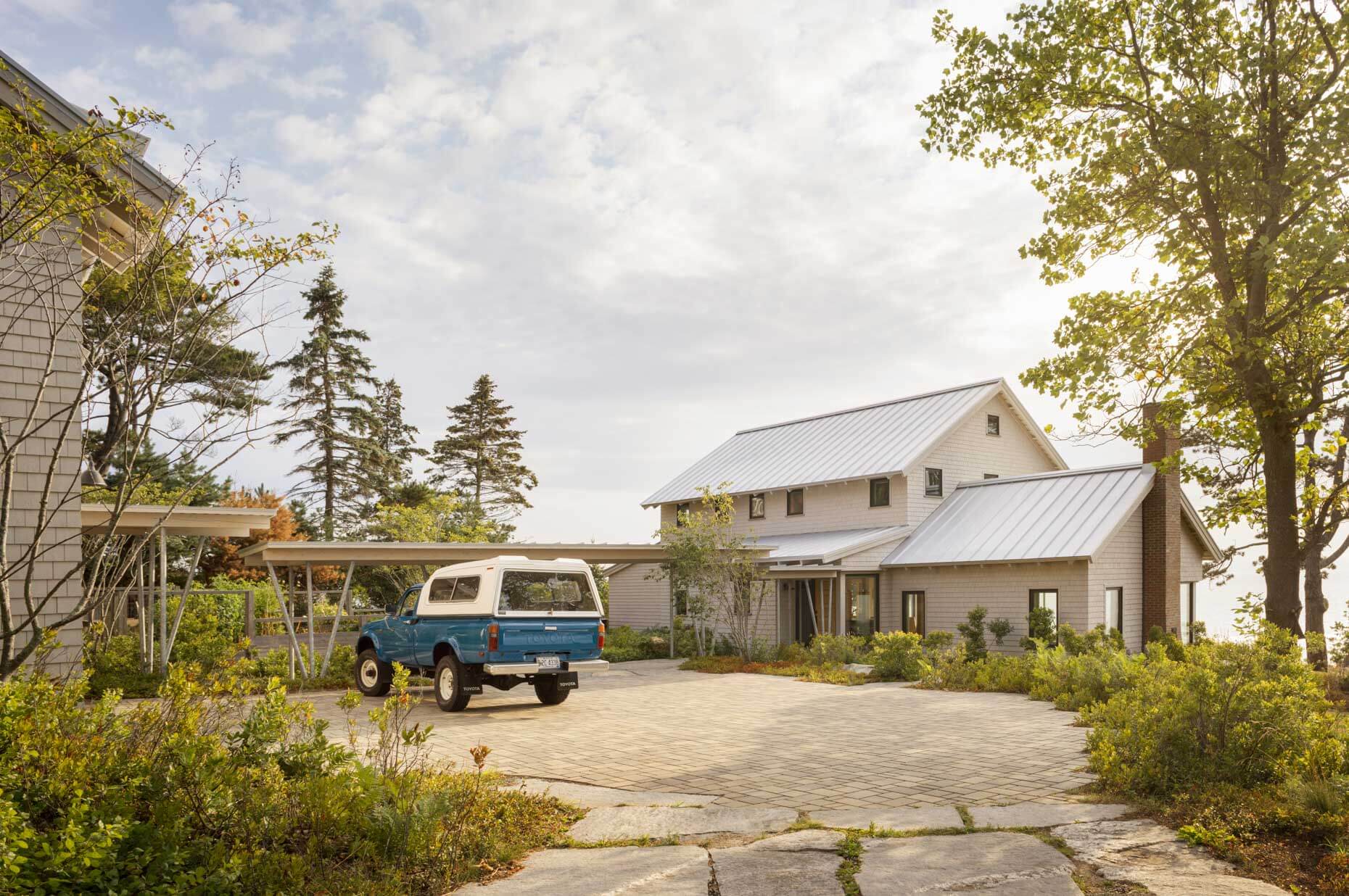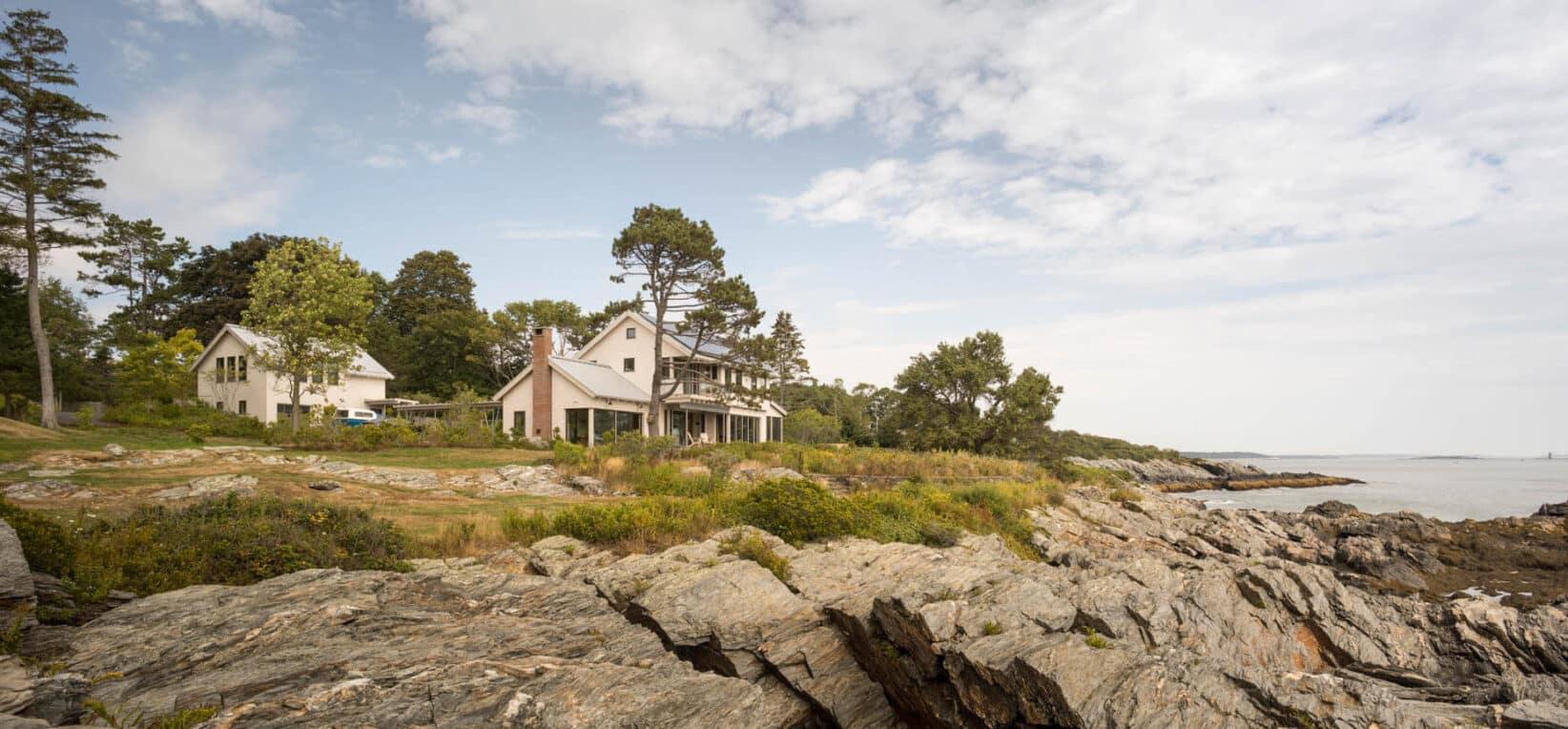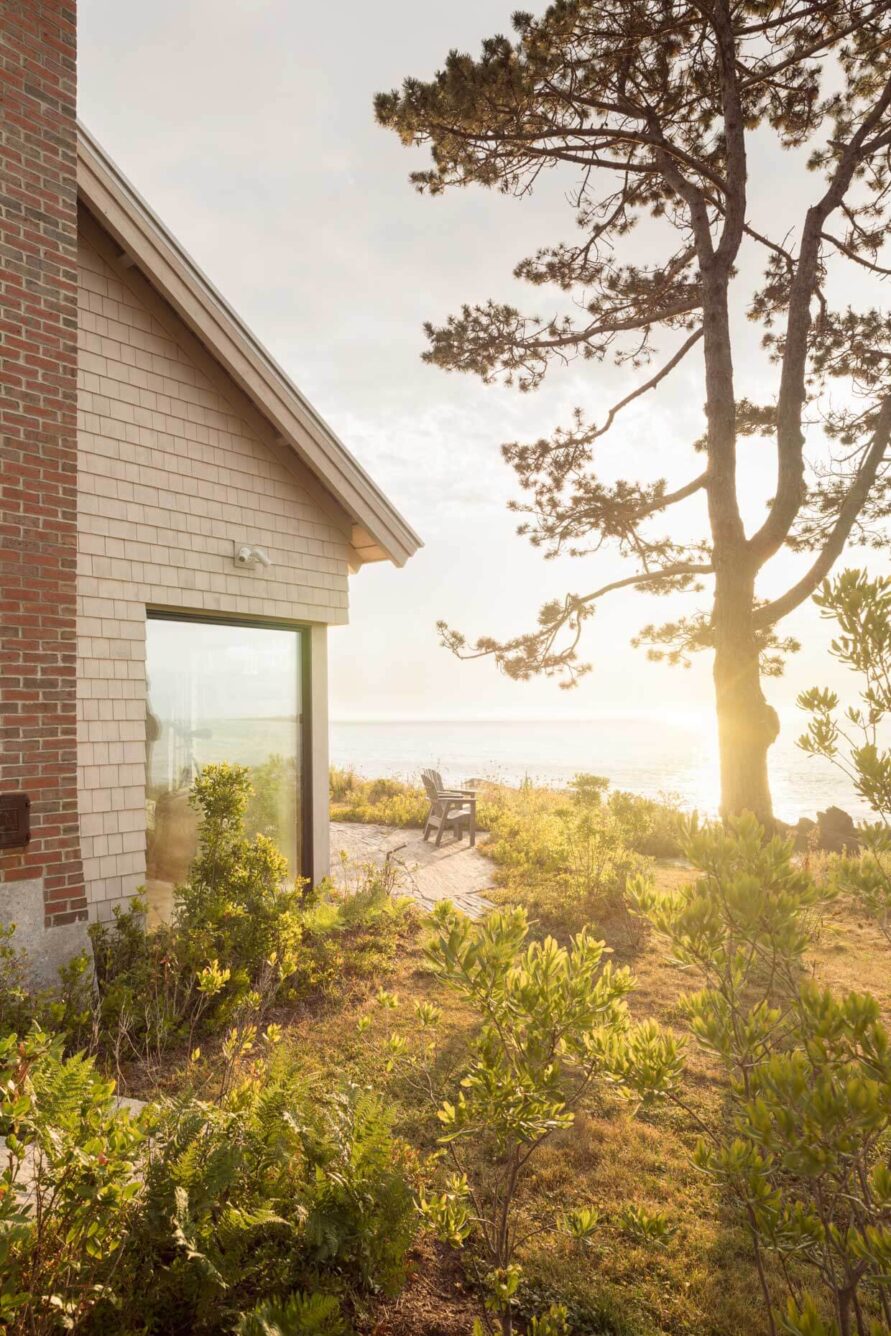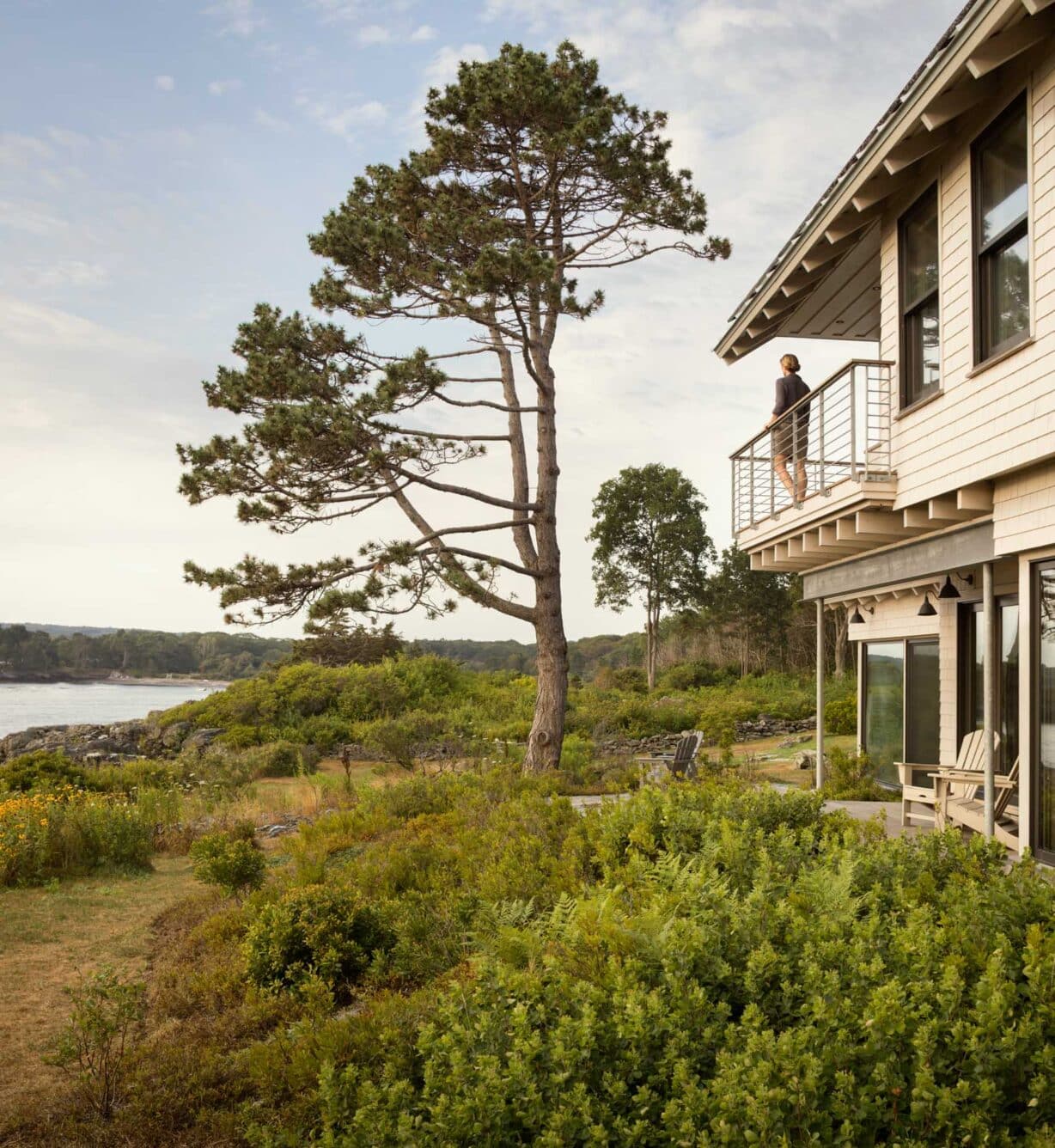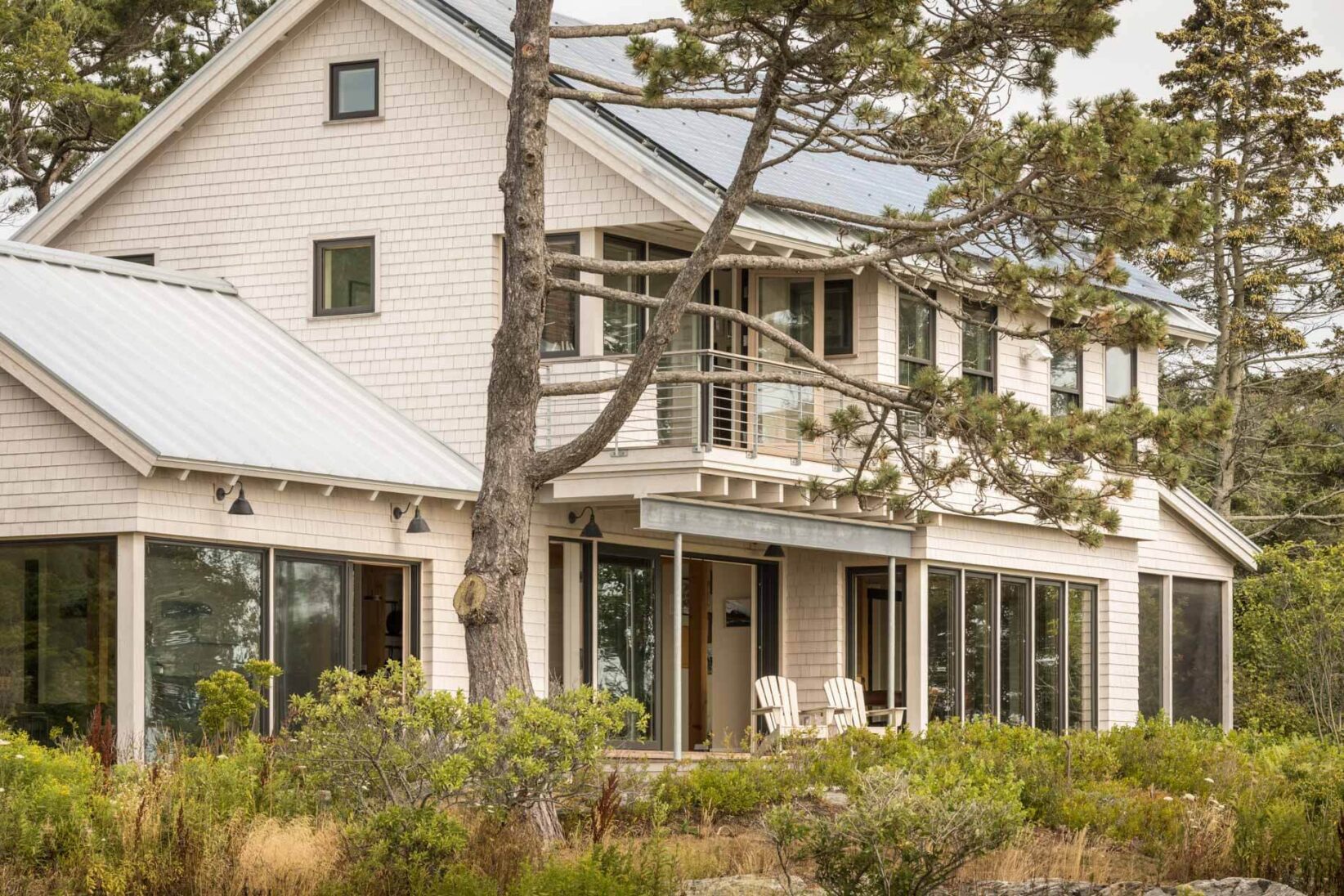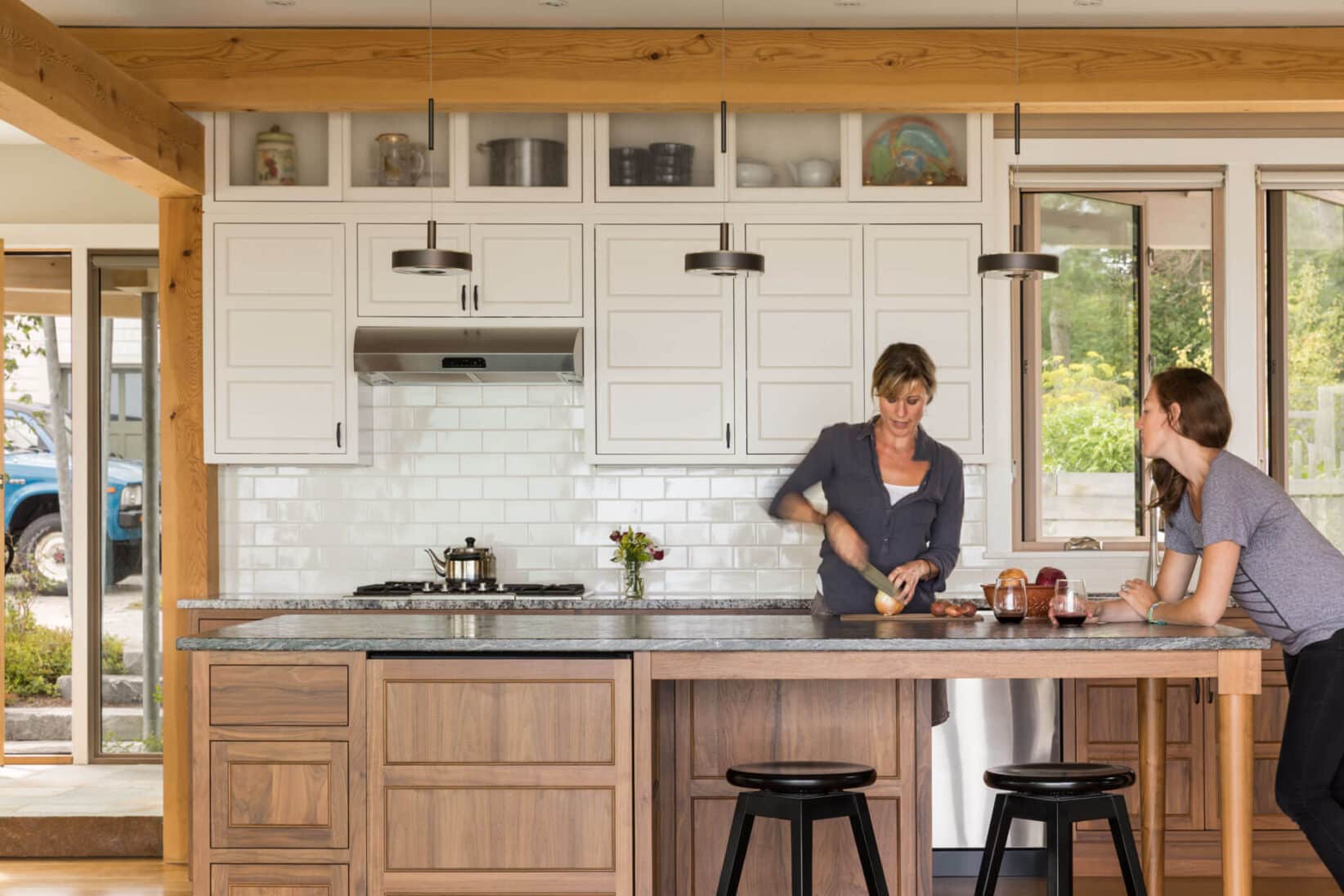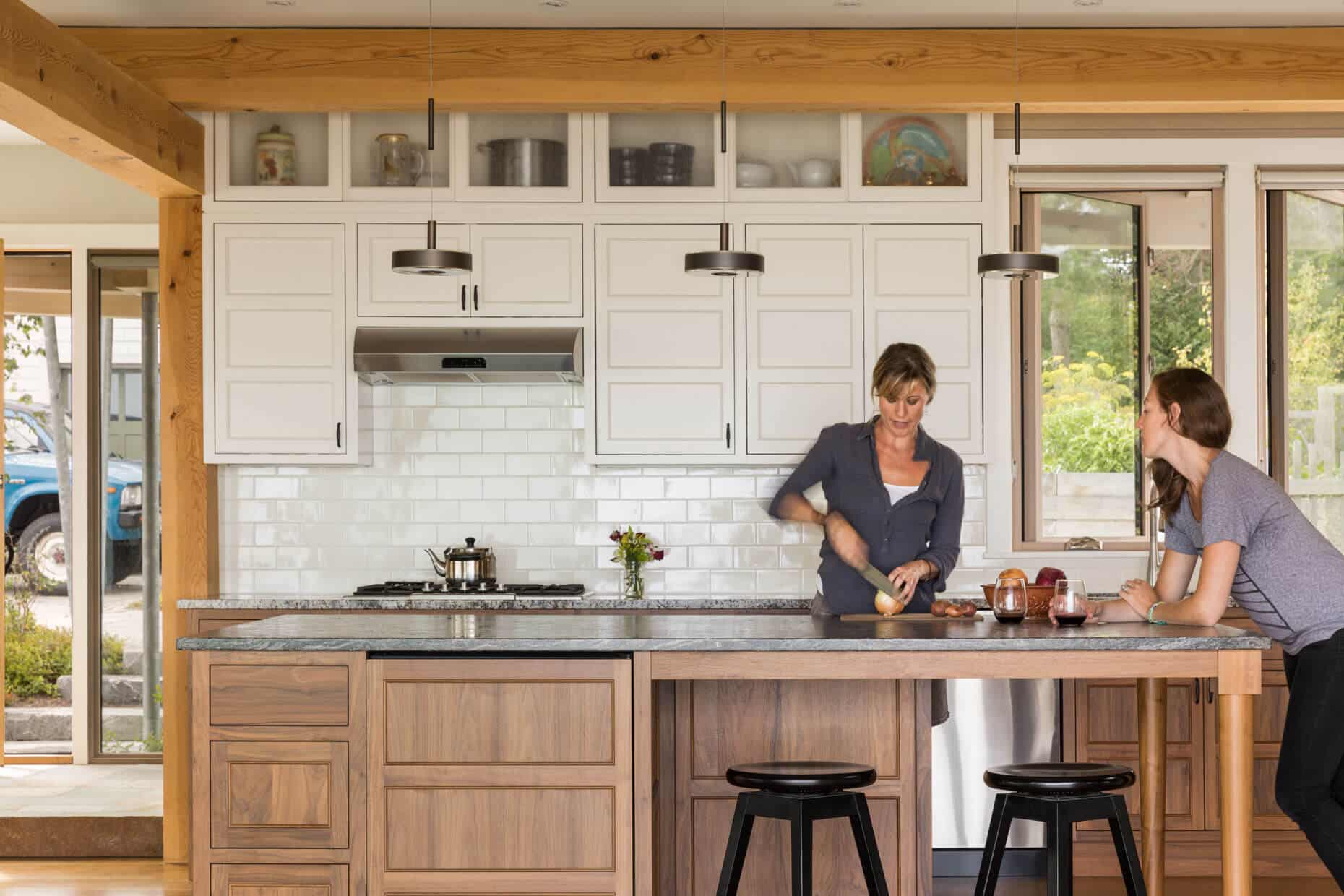 Design Team
Woodhull: Caleb Johnson, Jessica Jolin, Catherine Sumislaski
Interior Design: Krista Stokes
Landscape Architecture: Richardson & Associates
Build Team
Woodhull: Peter Floeckher, Coleman Motley
Metalwork: Nelson Metal Fabrication
Location
Cape Elizabeth, Maine
Photography
Trent Bell
Services
Unique in shape and style.
Tucked along the rigid New England coastline, this home pulled inspiration from both near and far. The cascading structures reflect a traditional Japanese building method, resulting in a contemporary home that blends with its surroundings while staying unique in shape and style.
The lay of the land.
A cascading covered walkway leads from structure to structure along the lay of the land. Its steel beams mimic the natural growth of young trees. Wood walls, metal support beams, and stone accents blur the lines between indoor and outdoor materials.
An intentional flow.
The load-bearing features of this home define the space and impose a sense of order on the open floor plan. The kitchen rests as the heart and shared communal space. Each room flows logically through the house from there, stacked one after the next in a clear, unobstructed flow.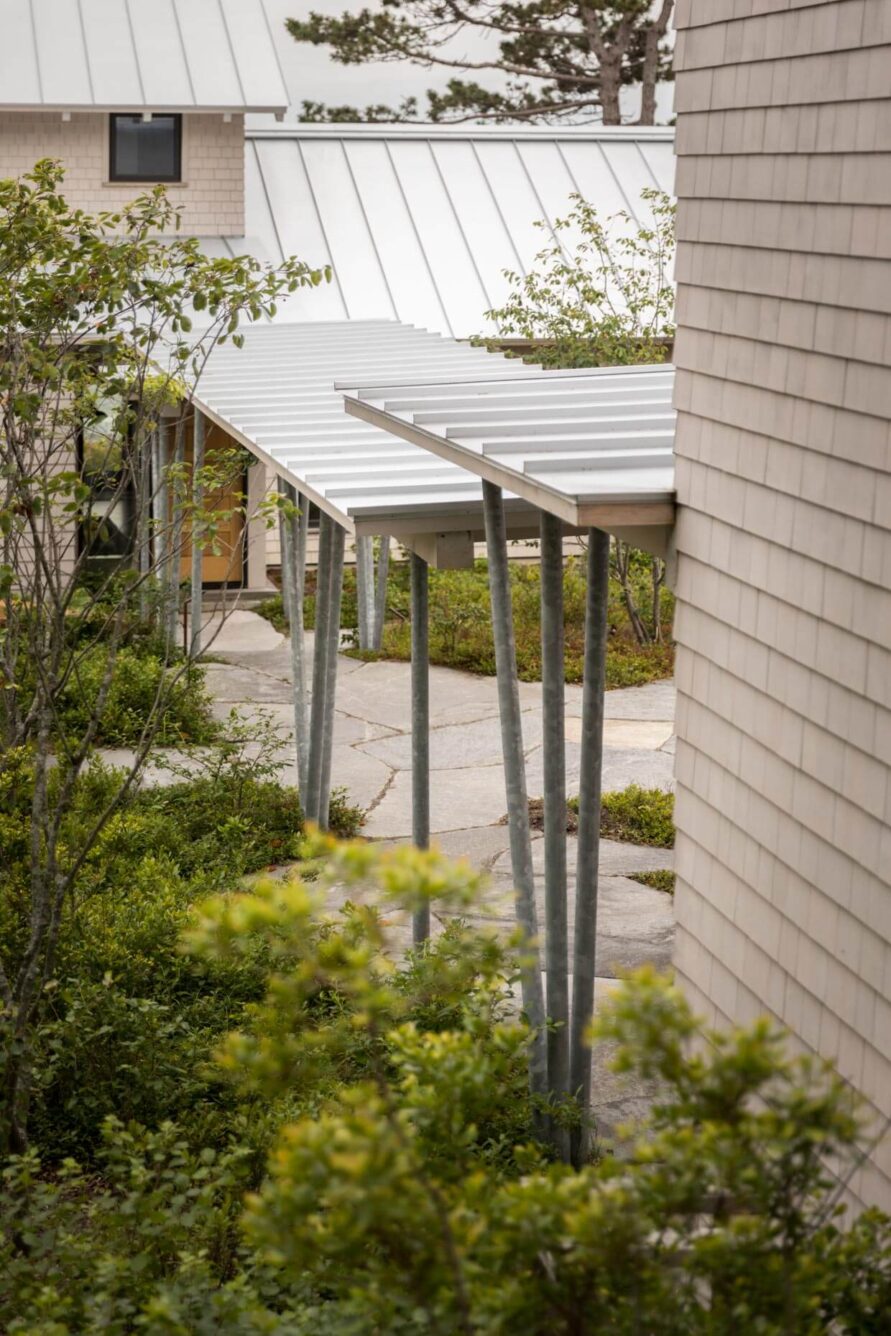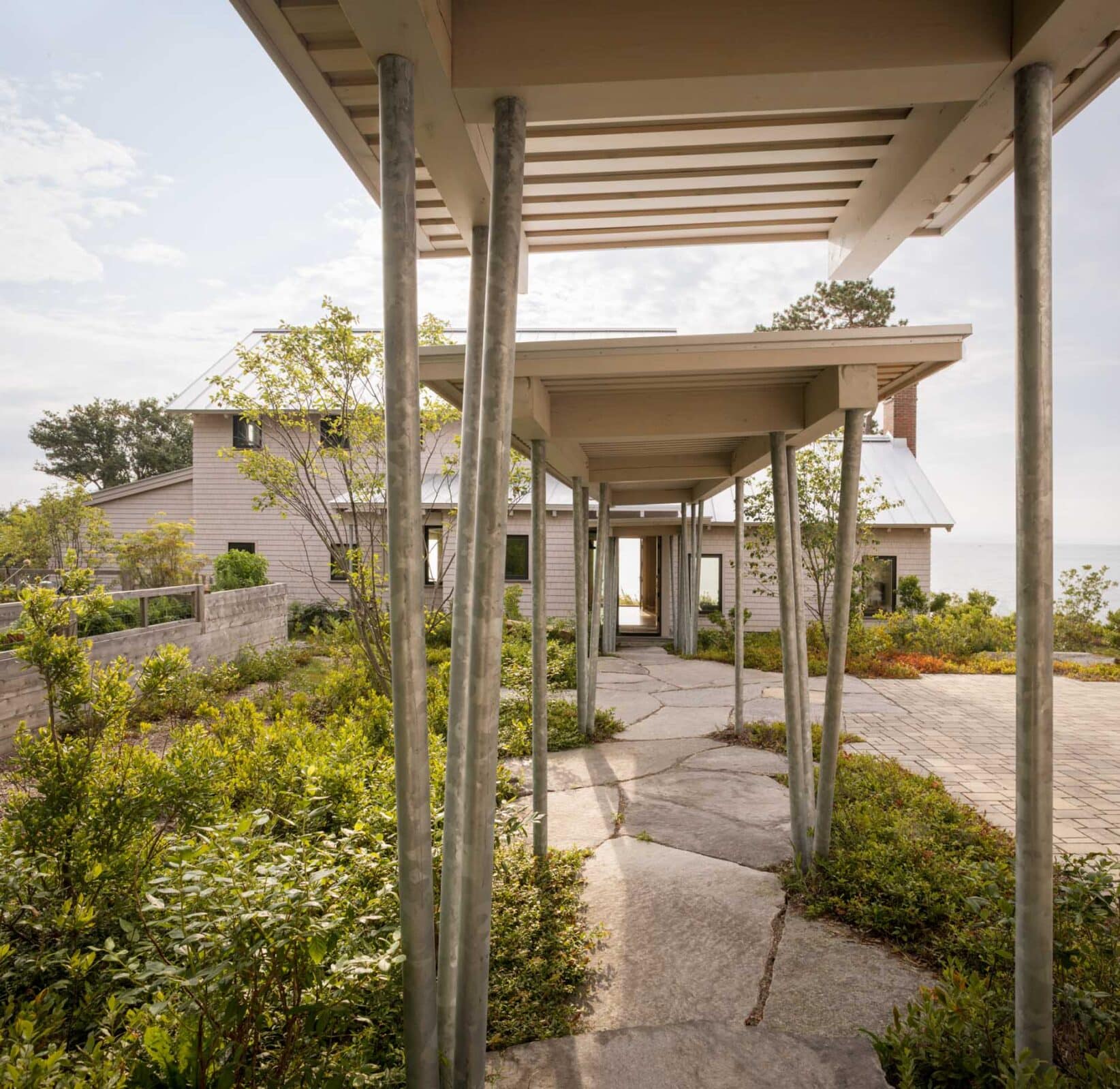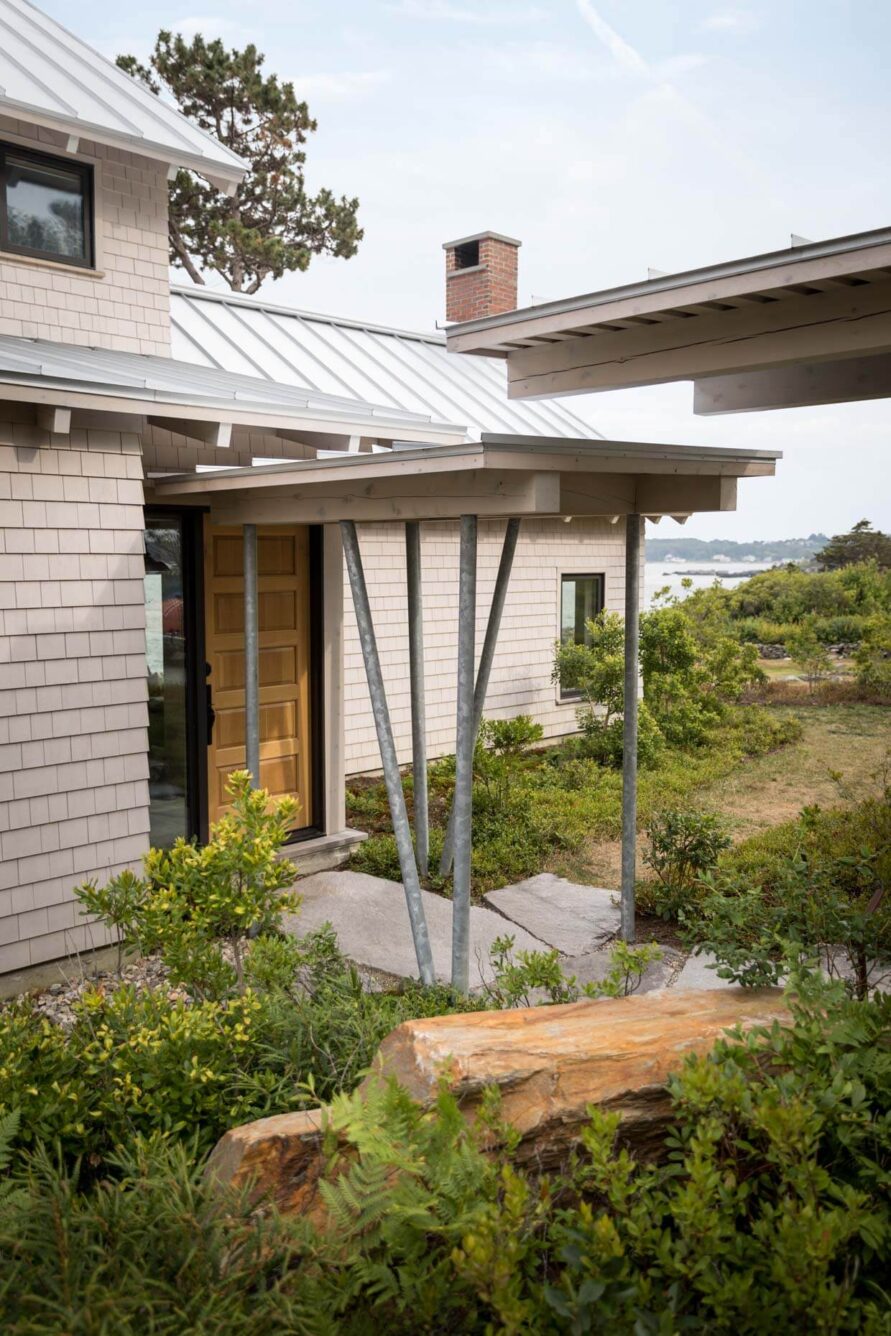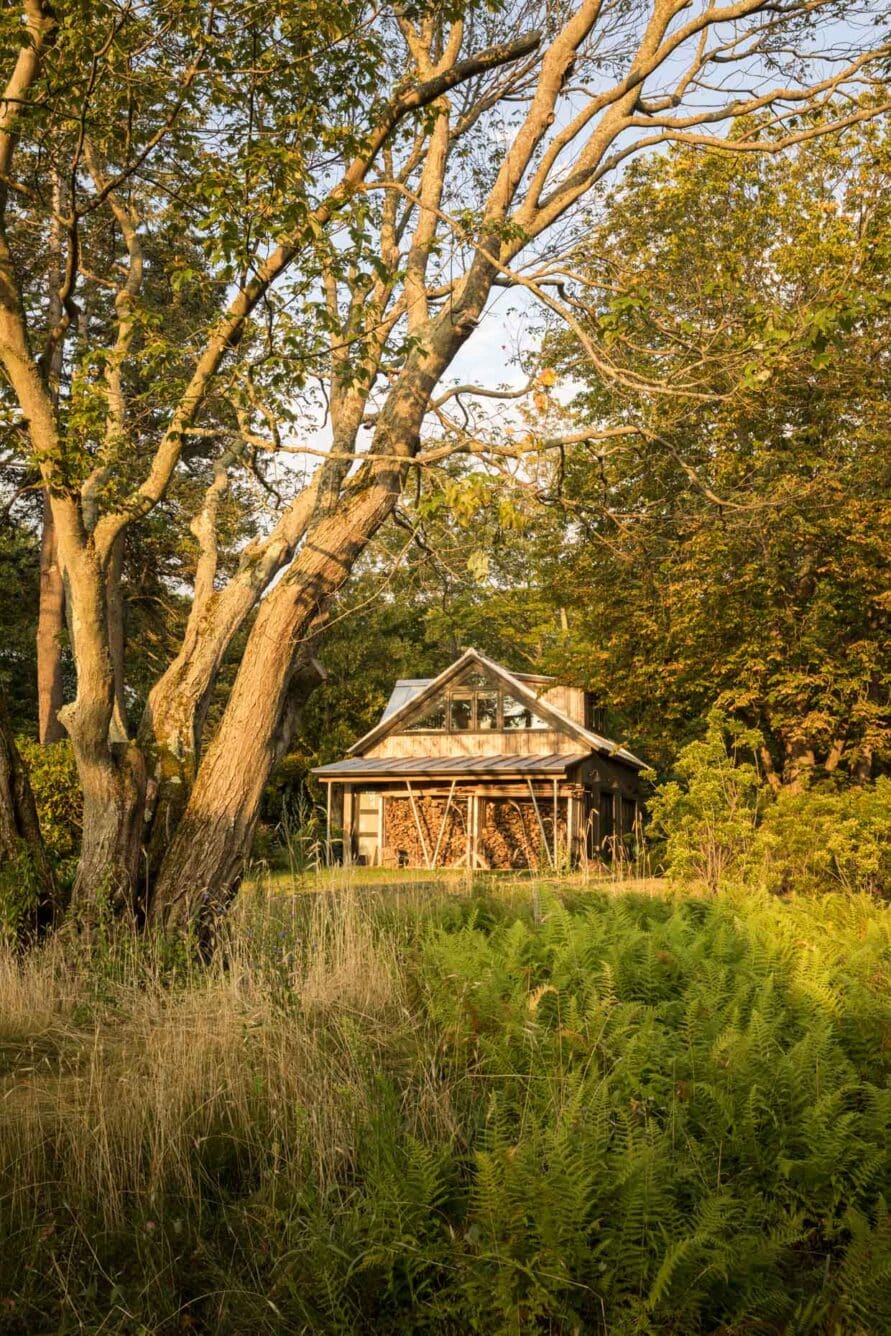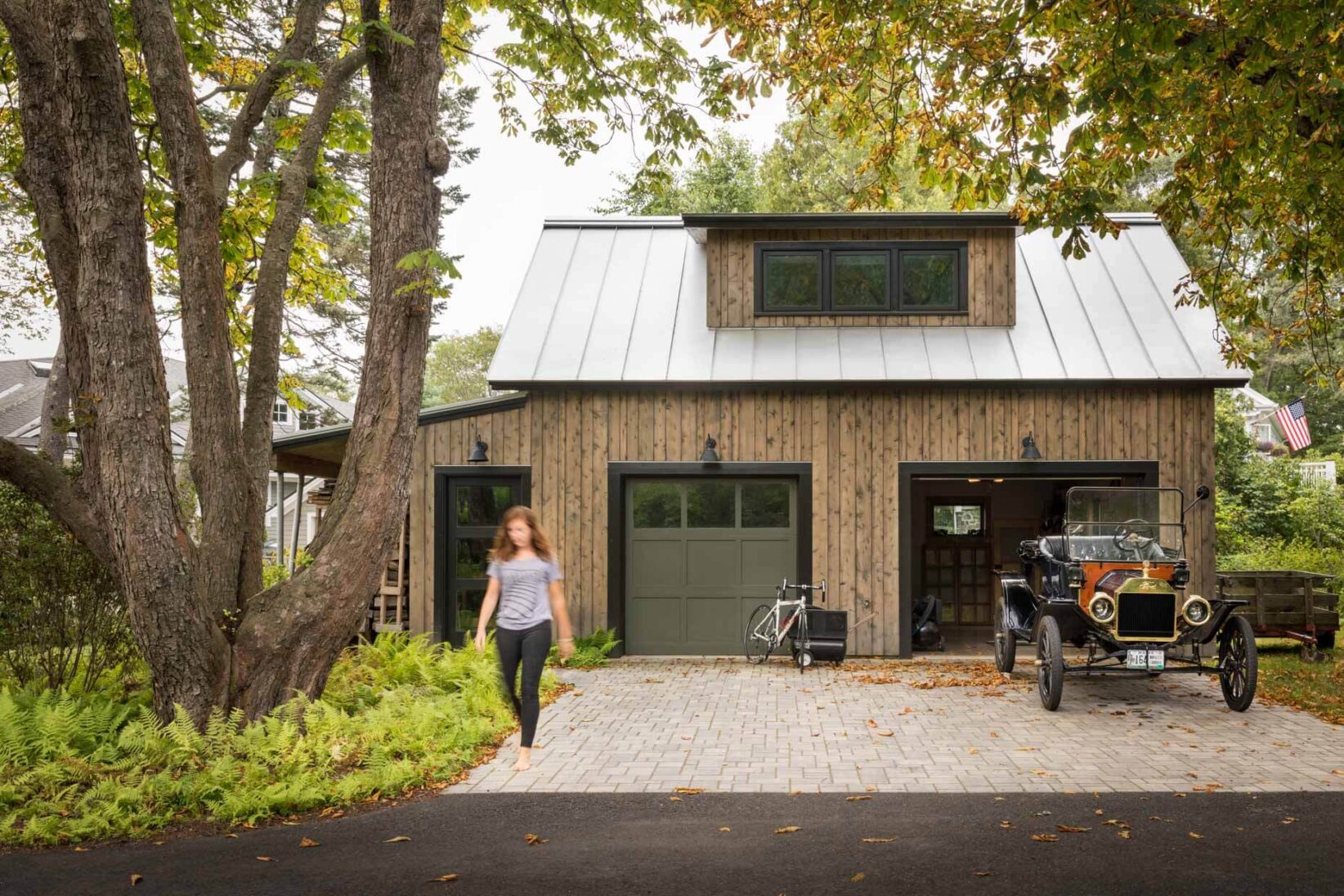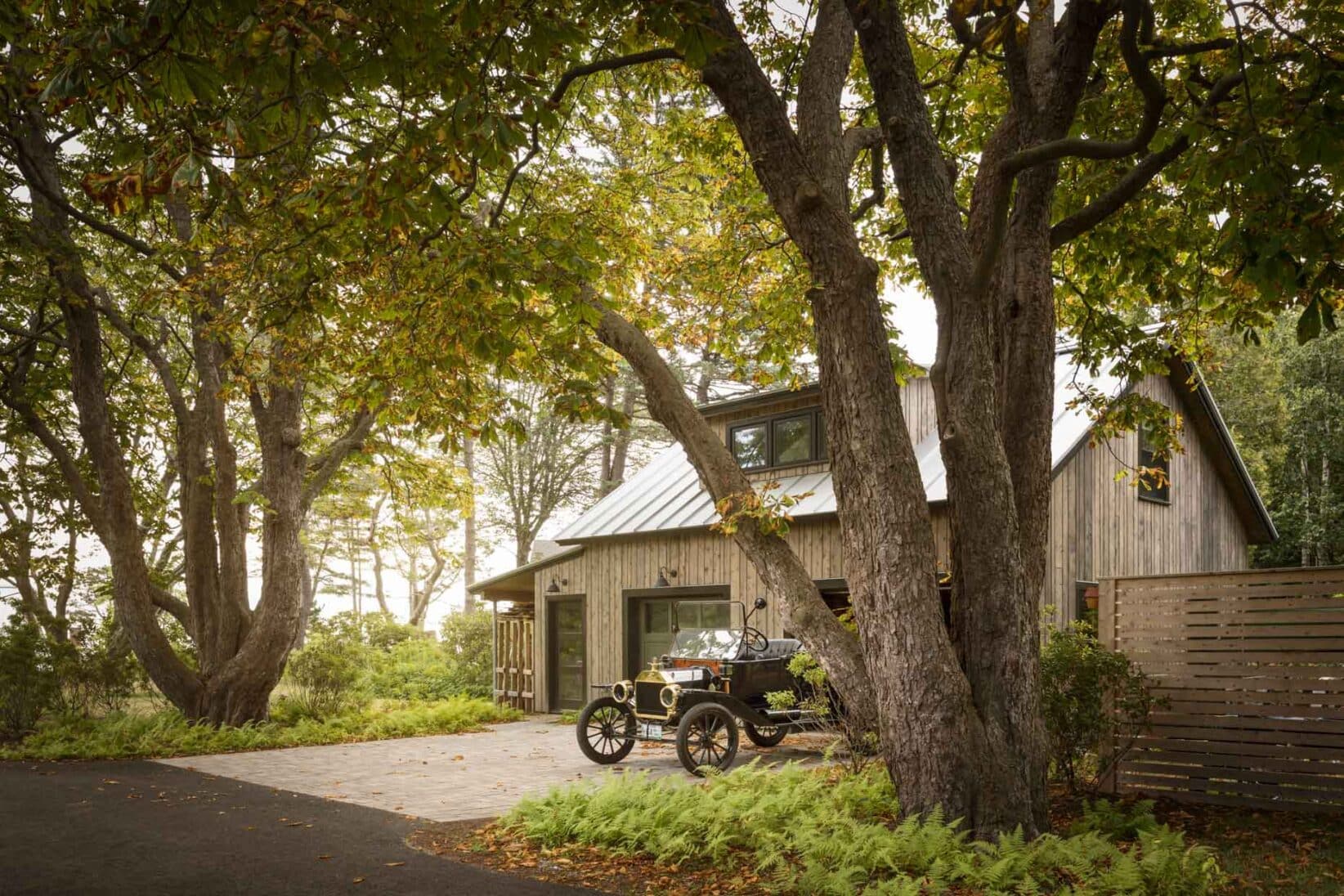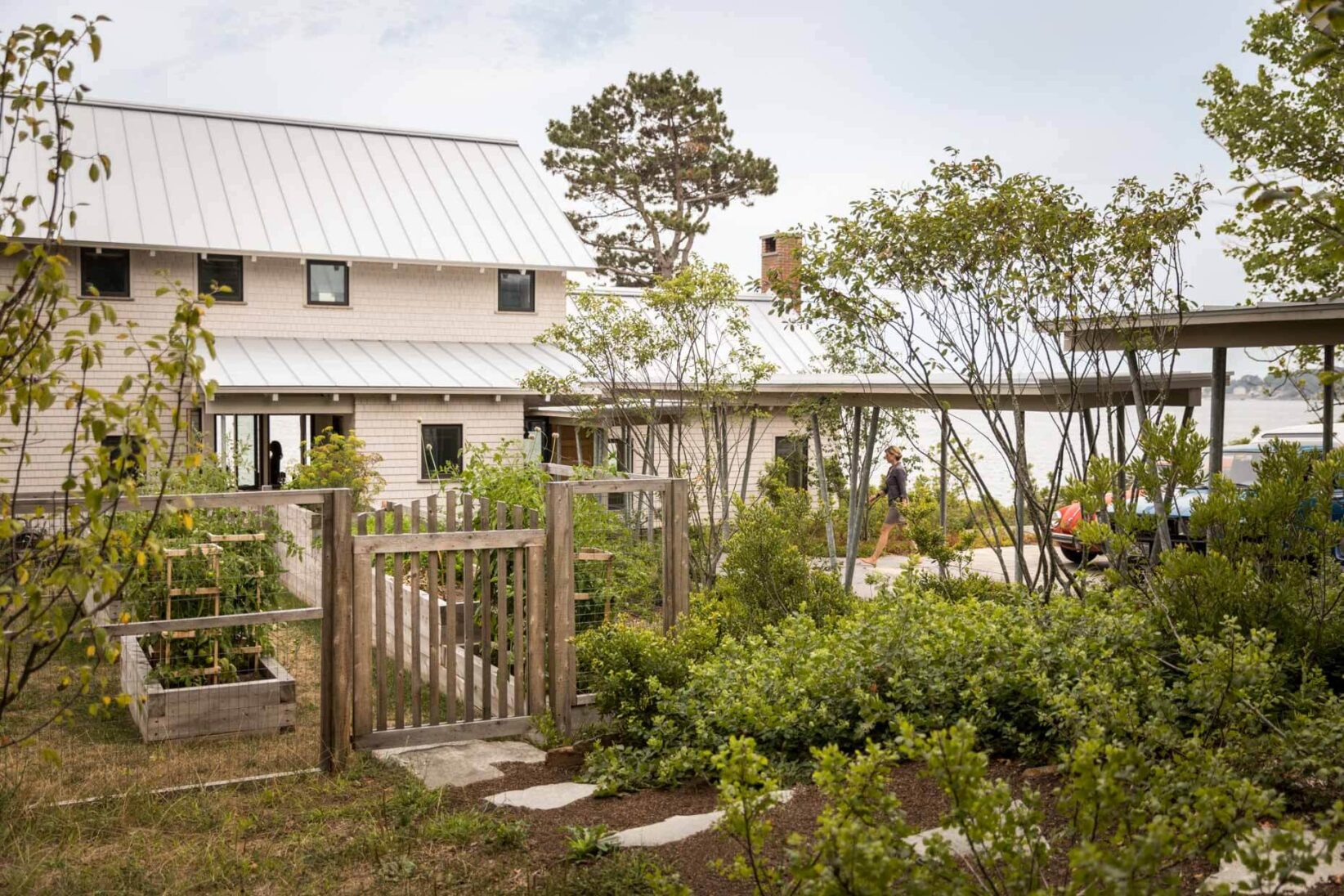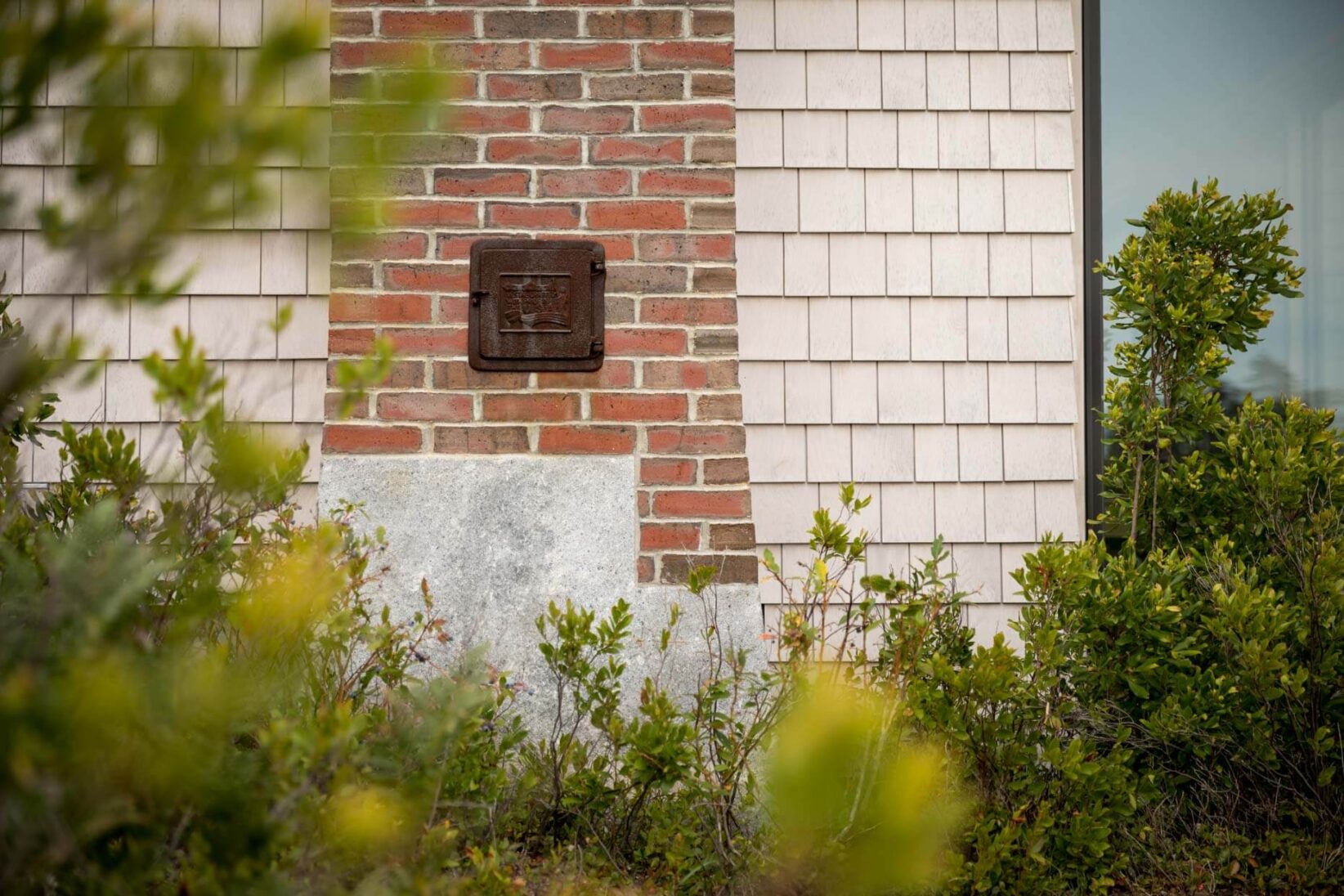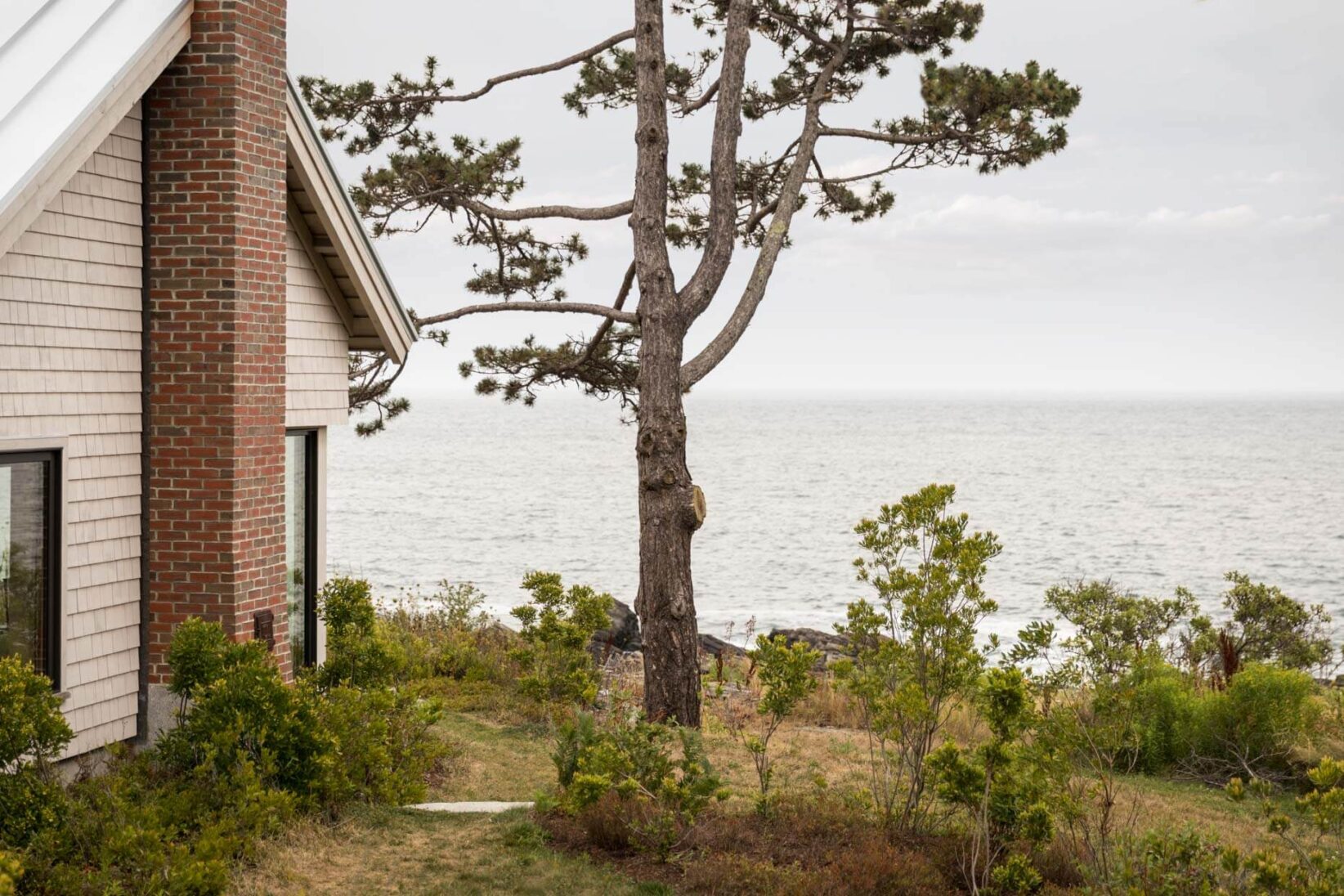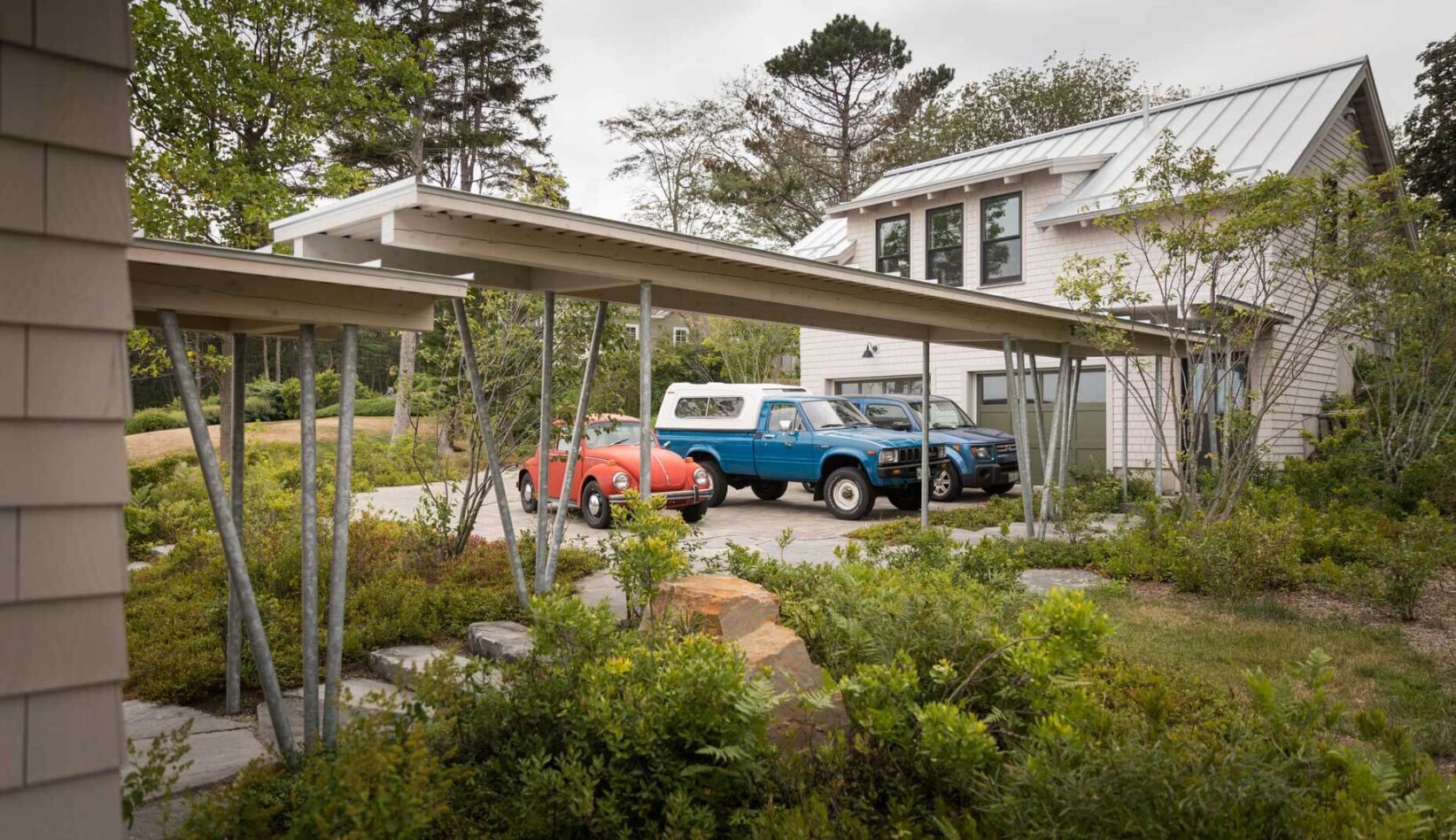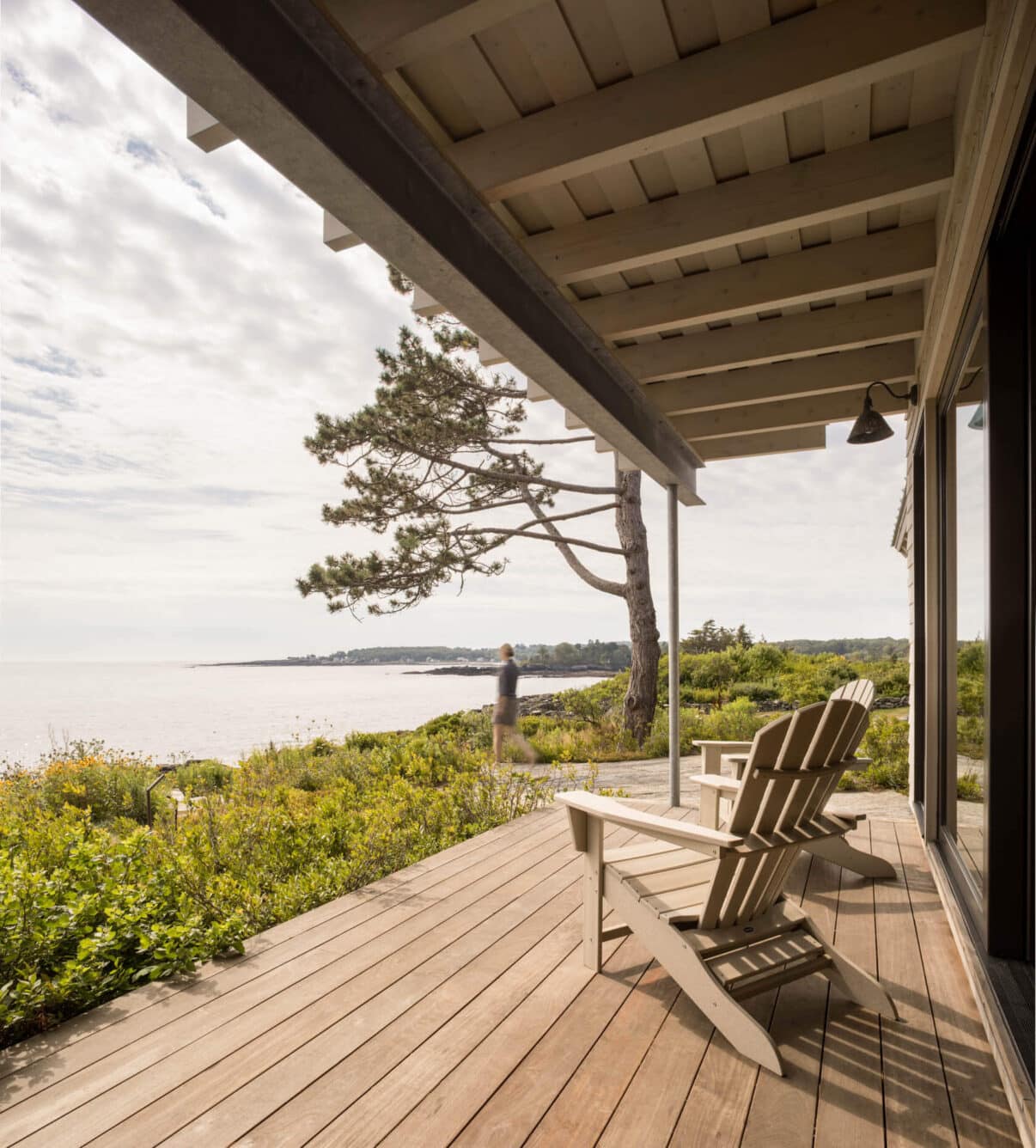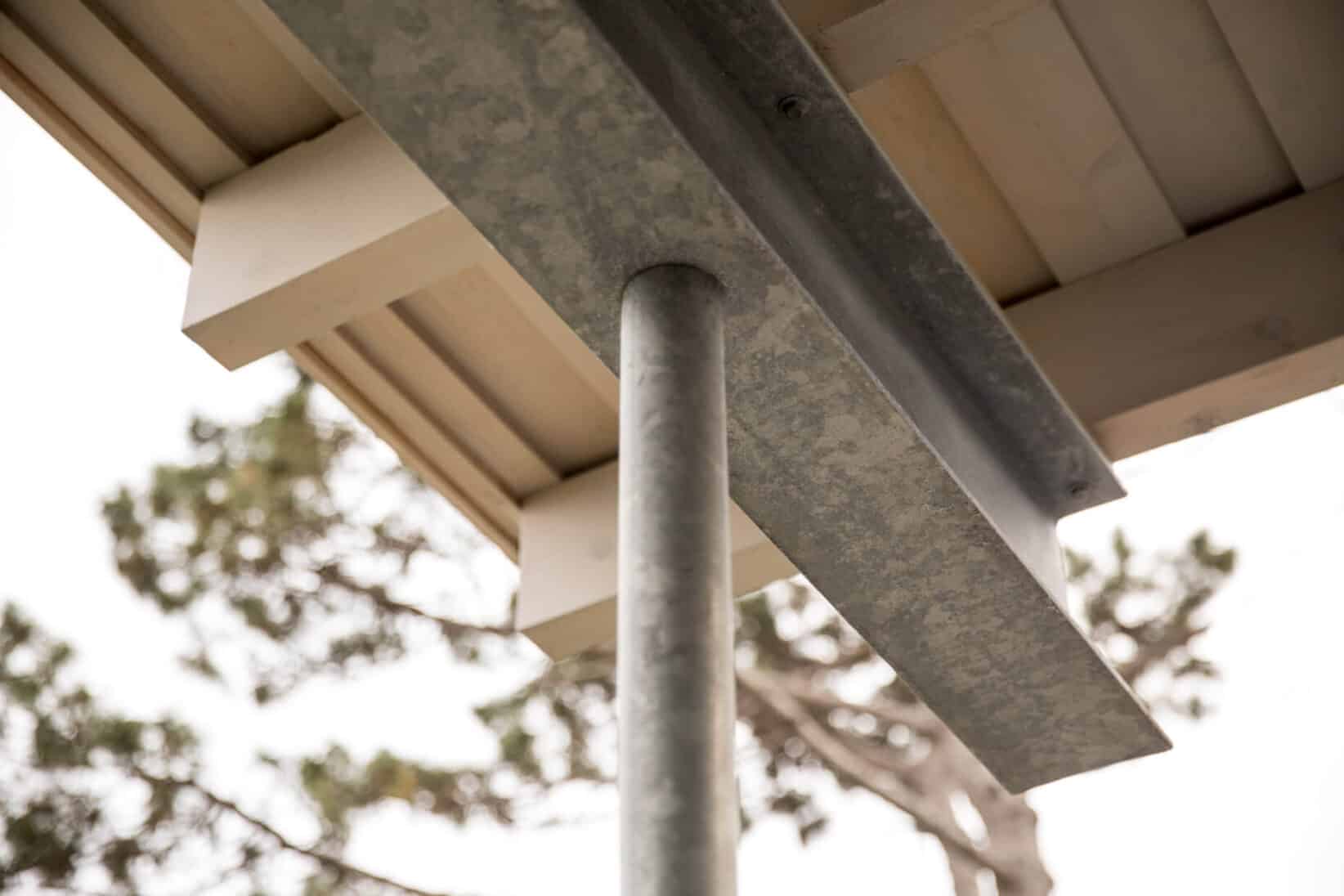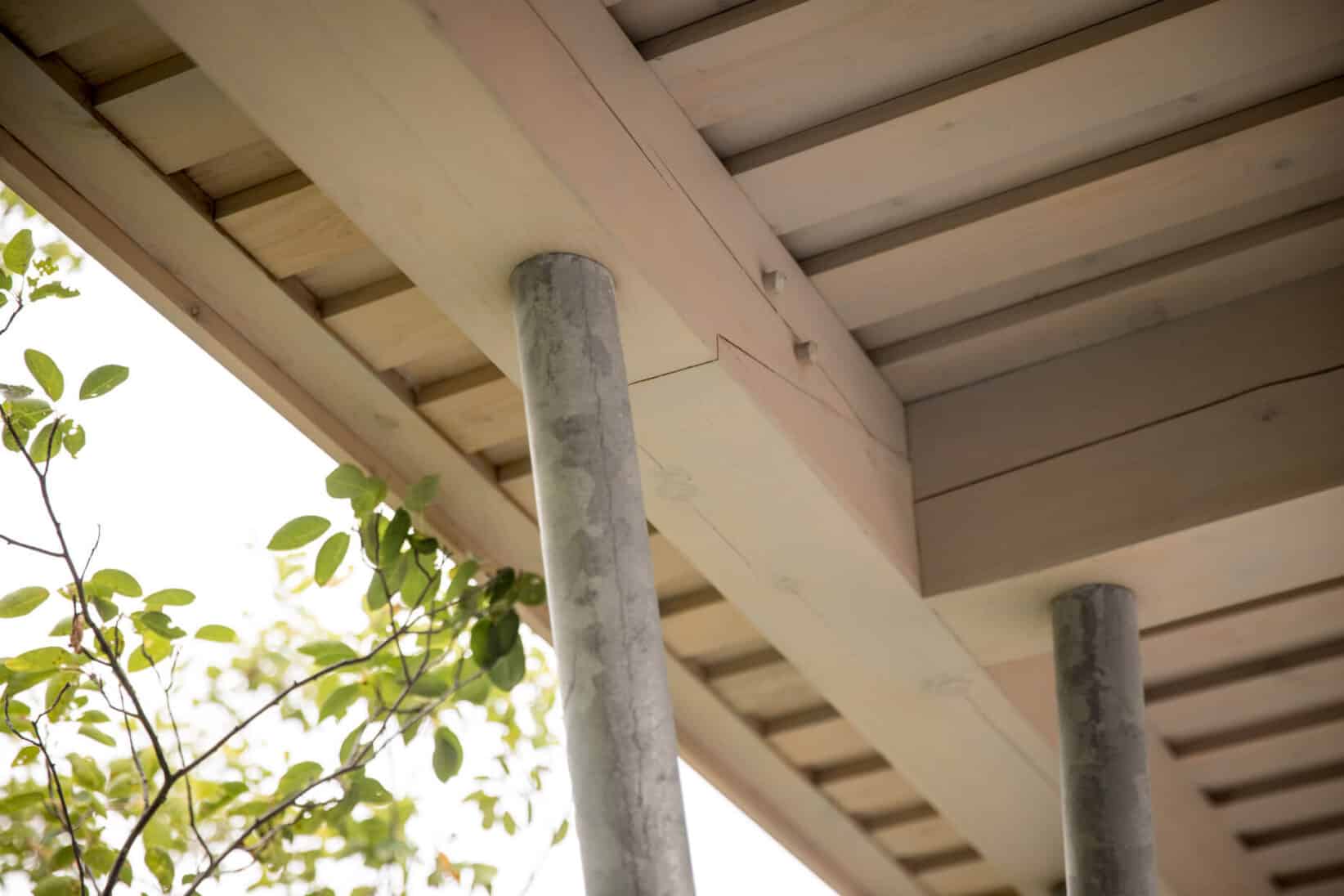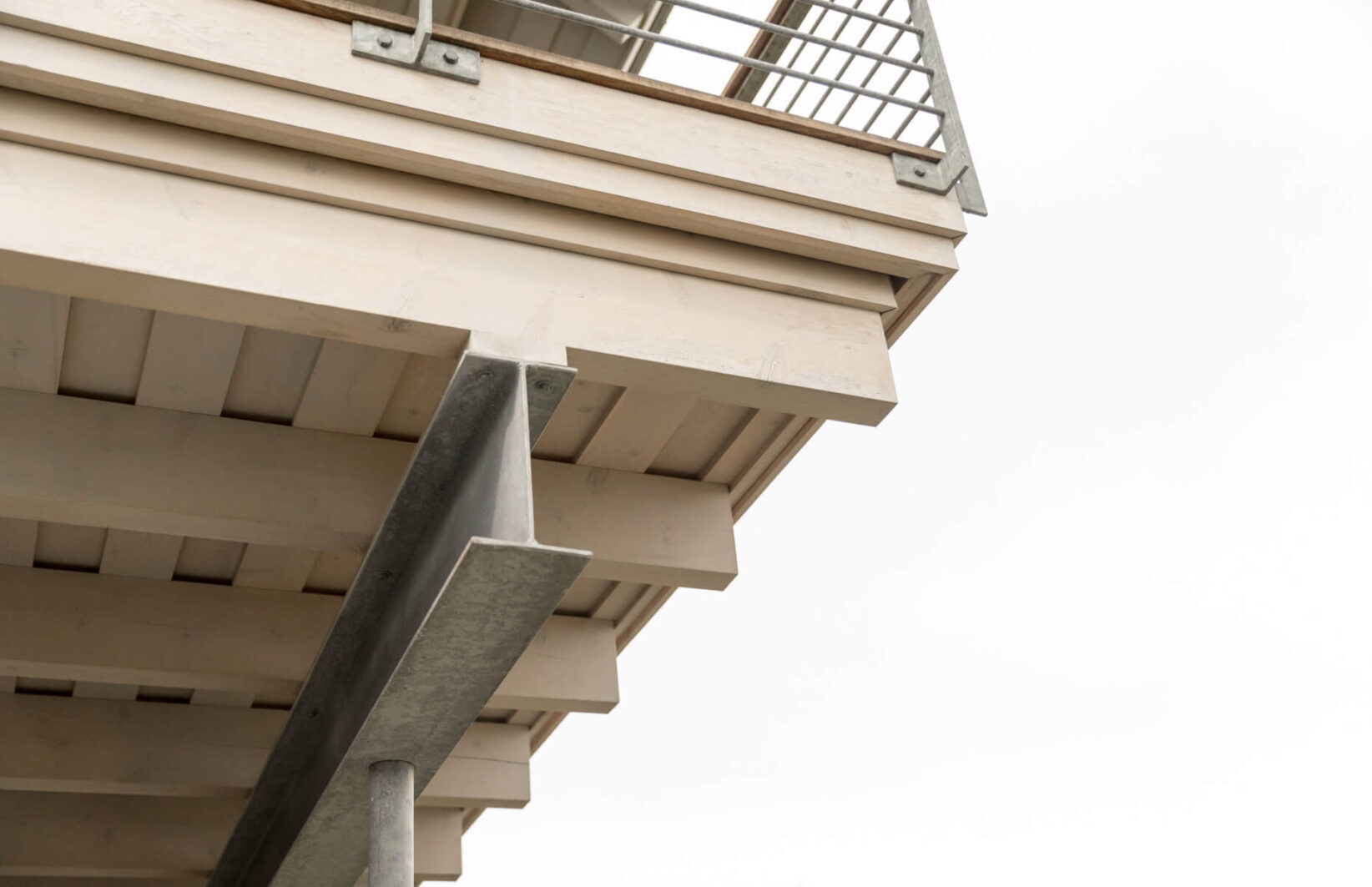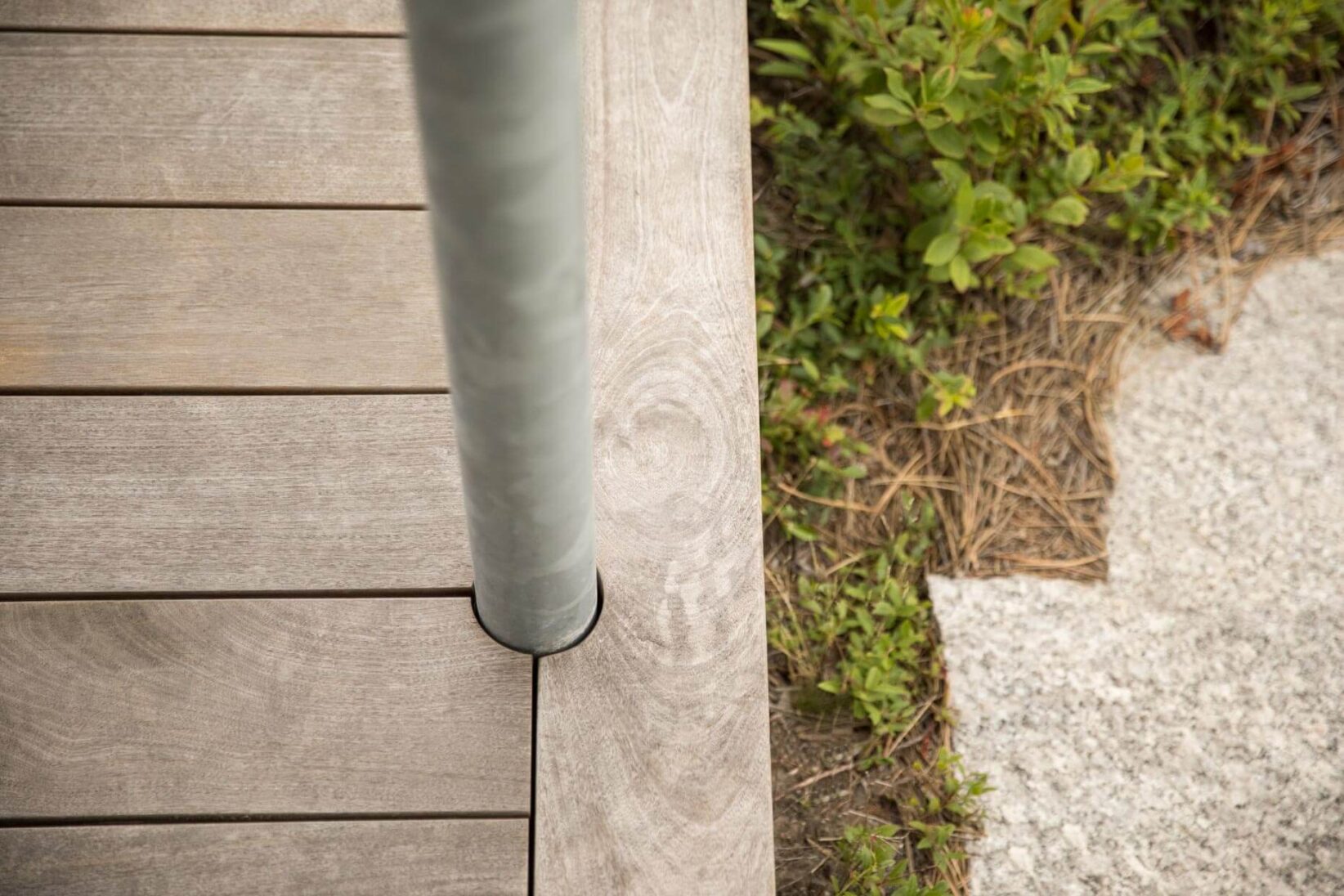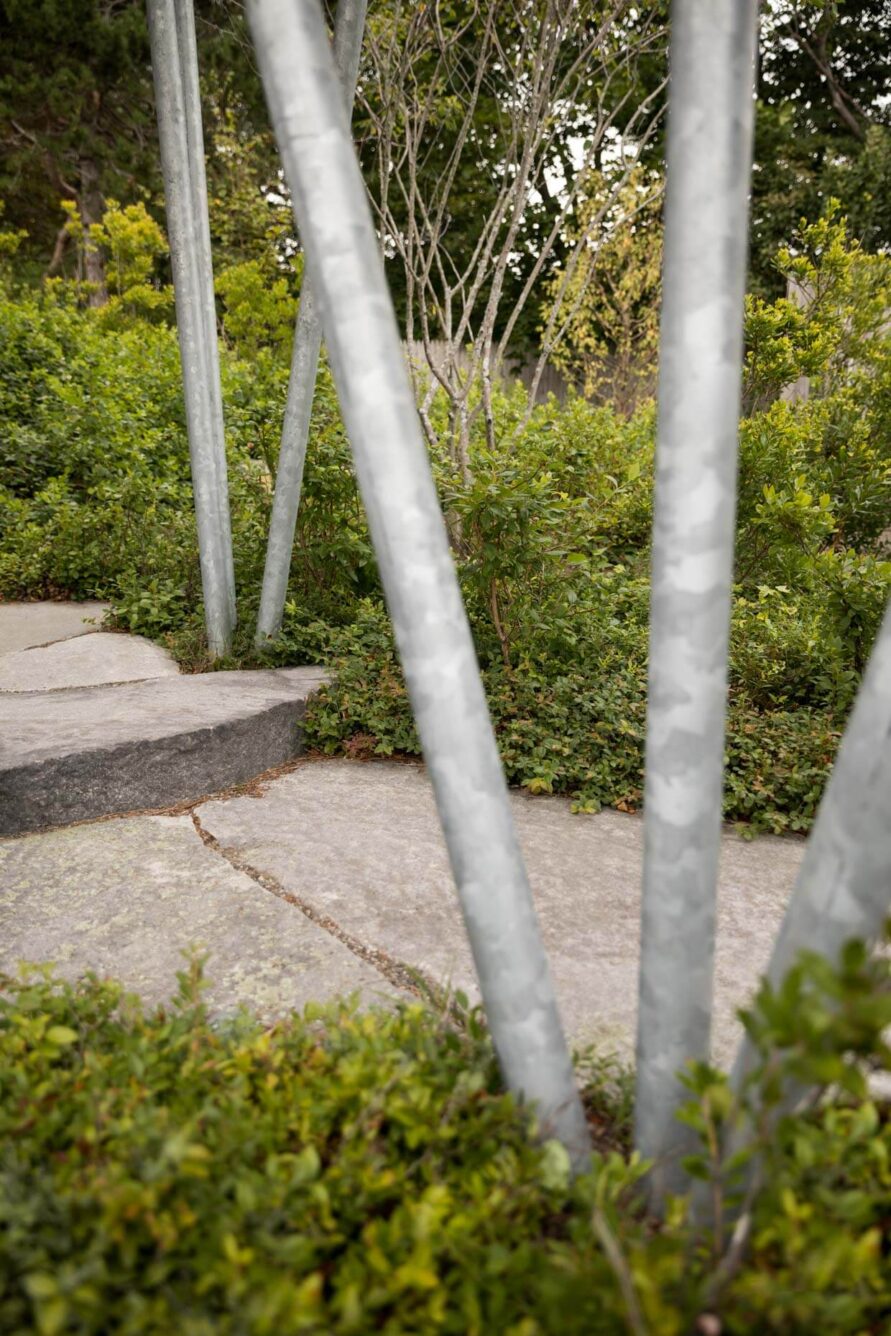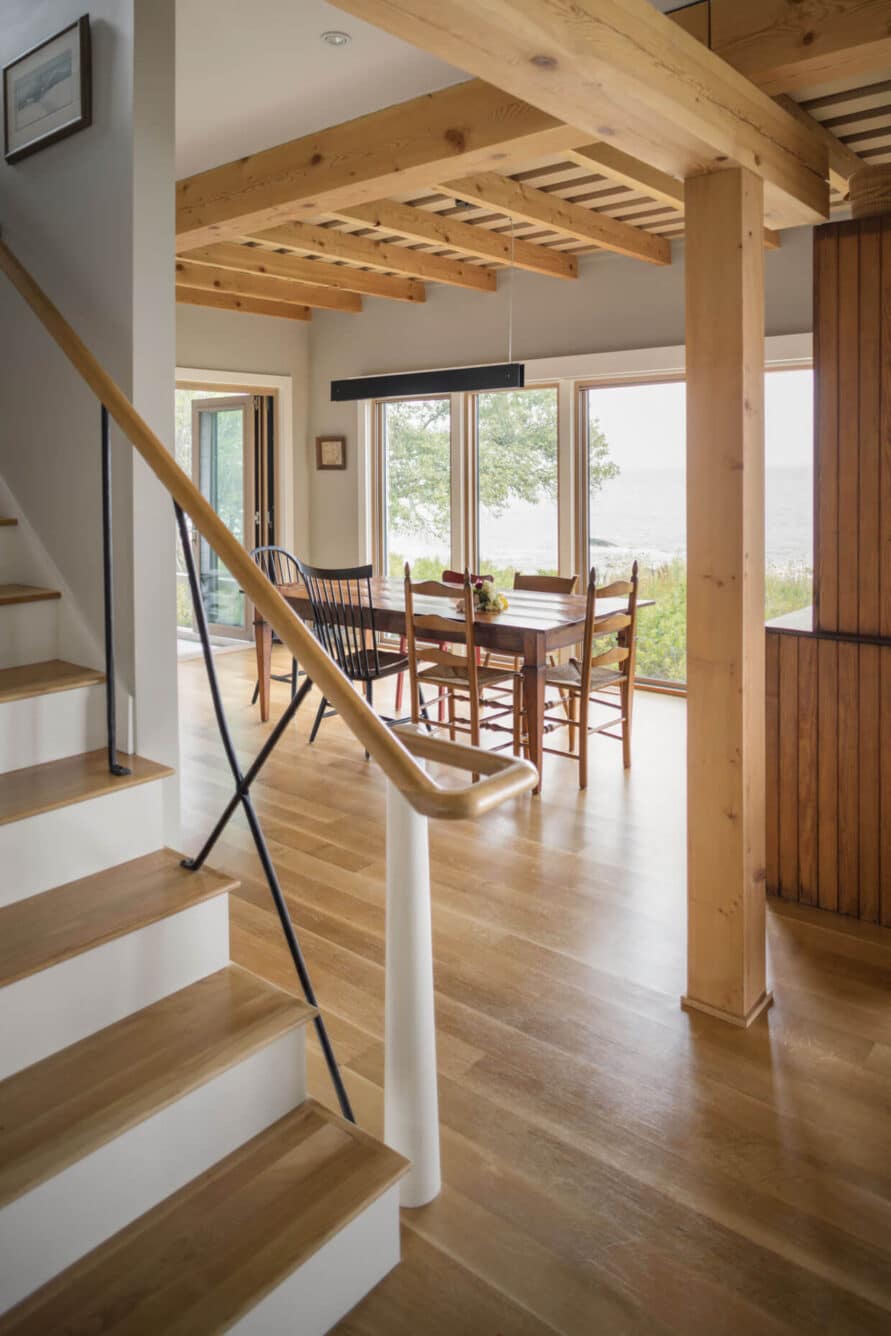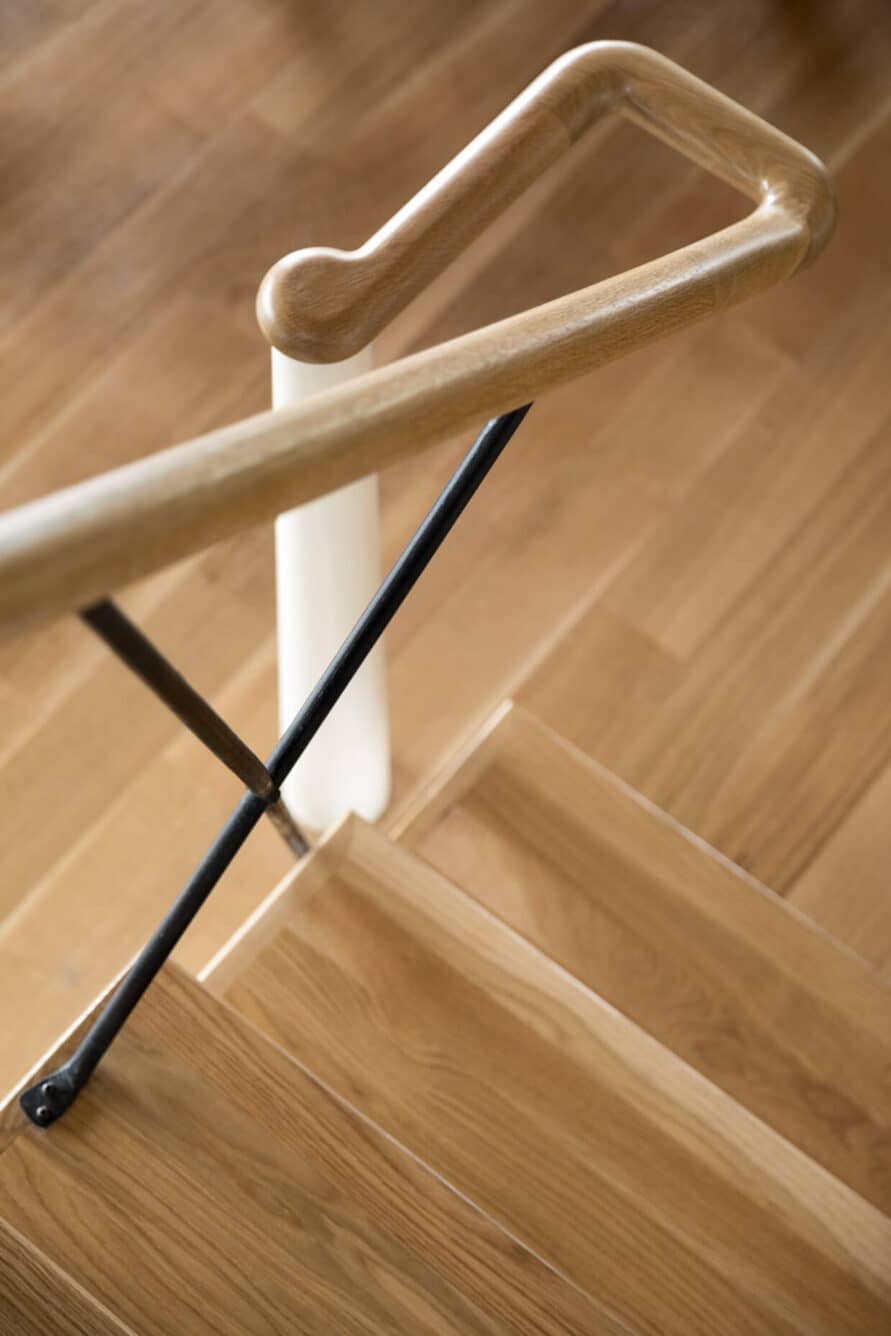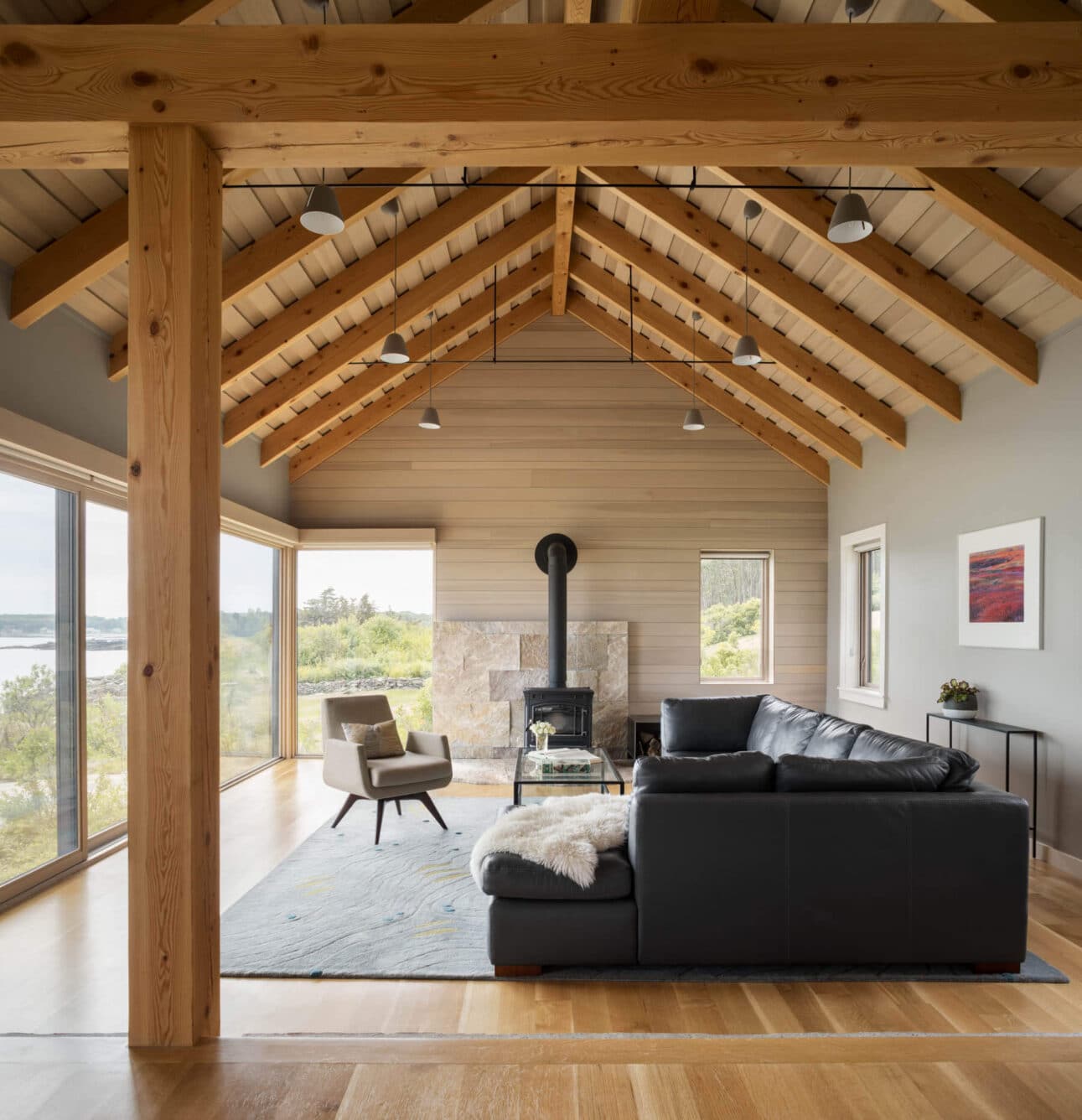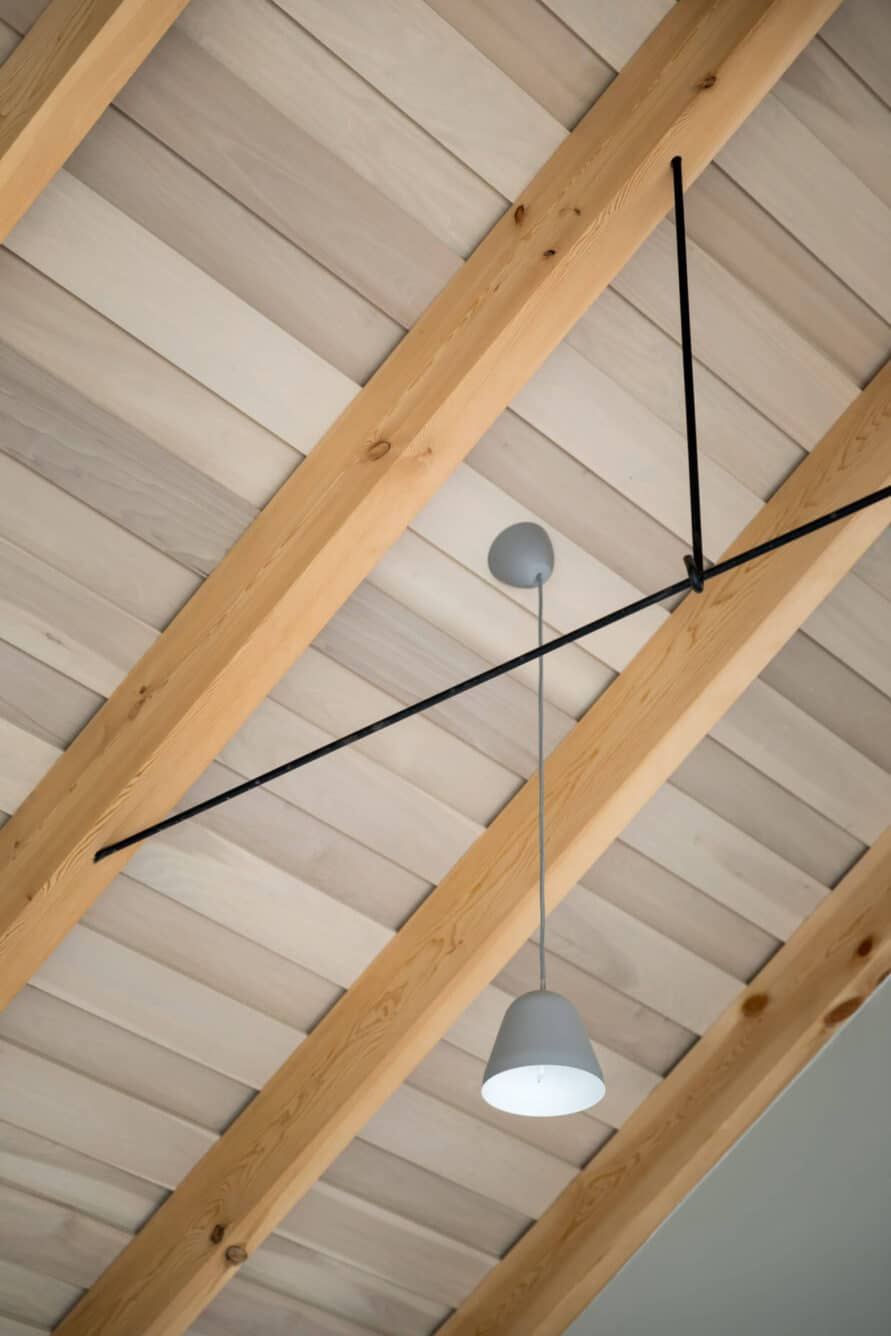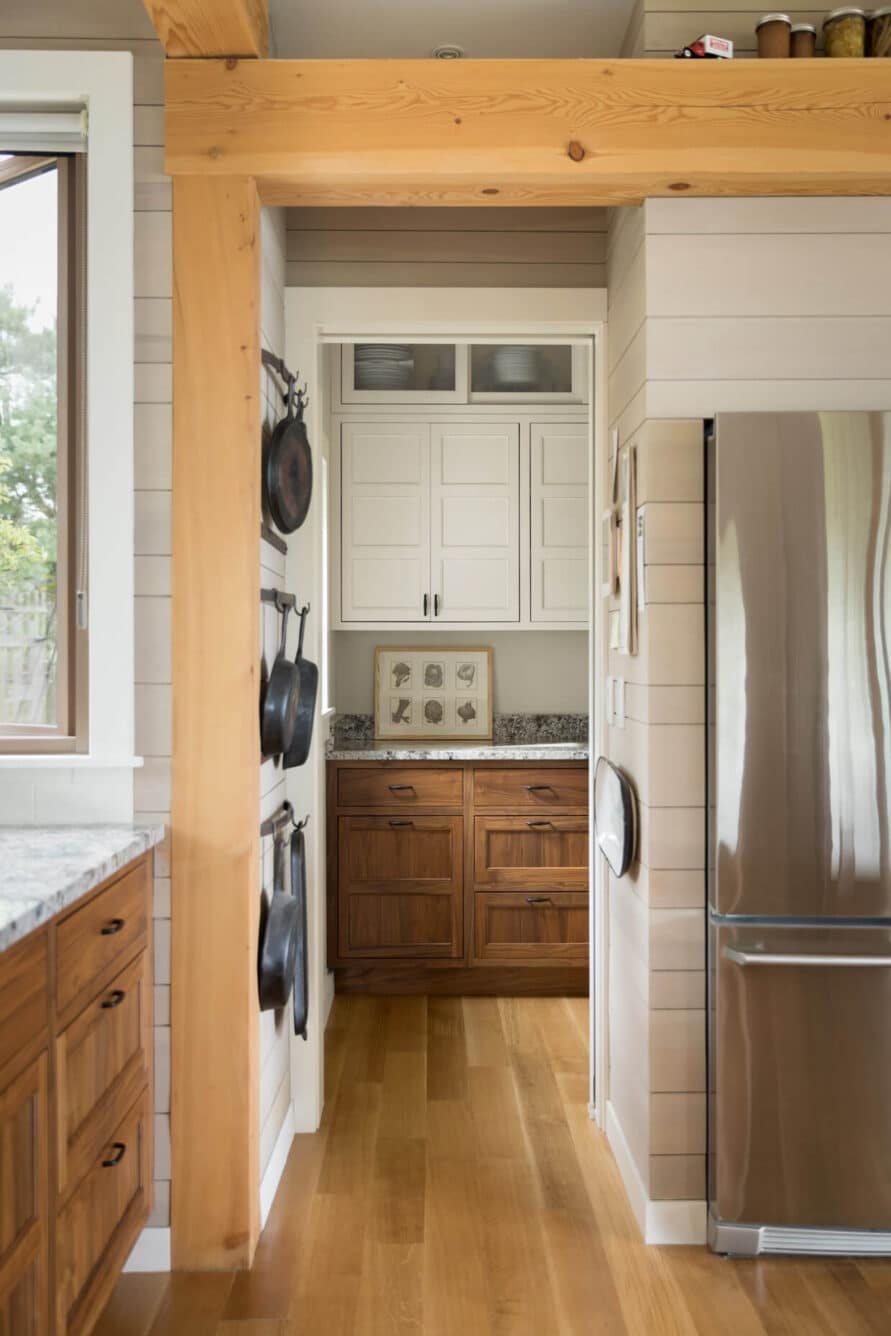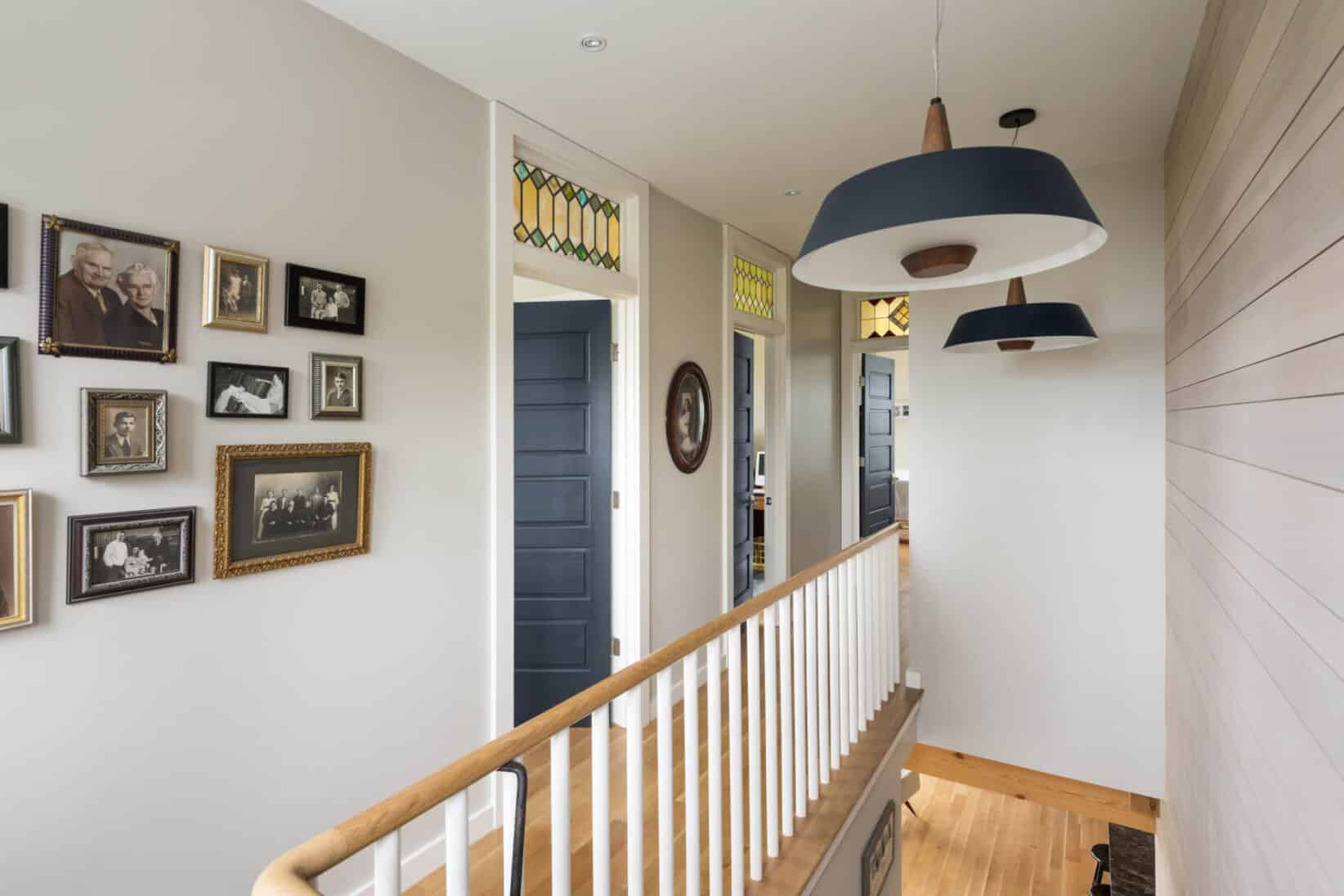 Ready to start?
Every project begins with a conversation.