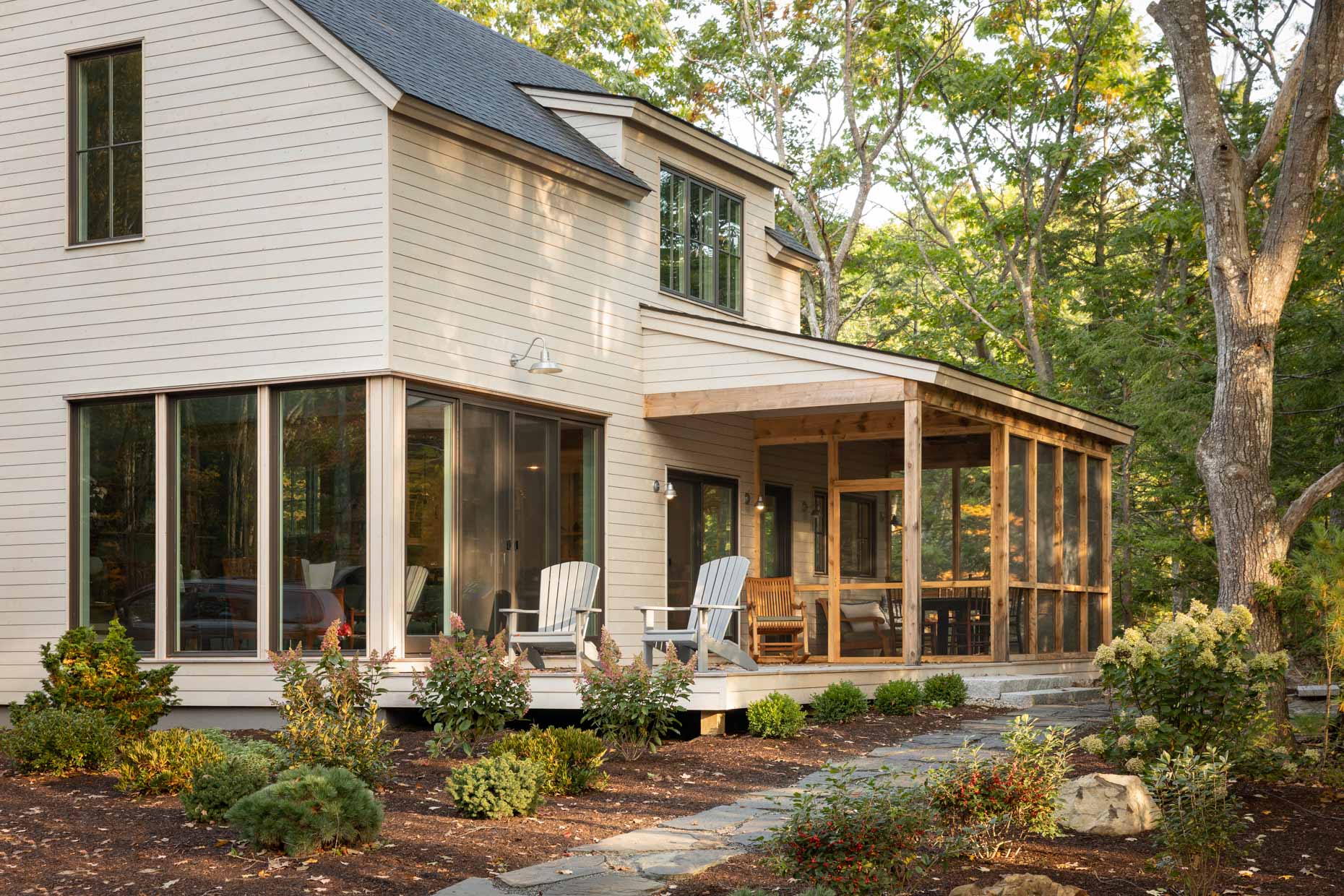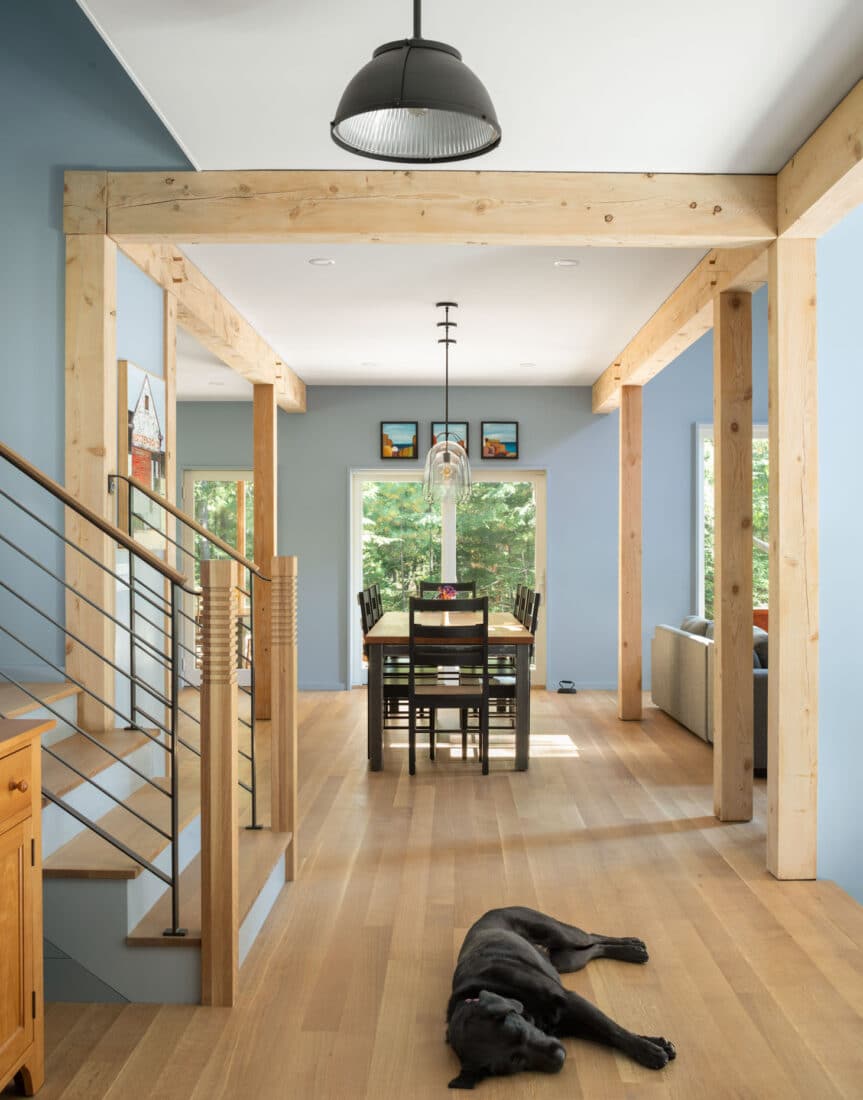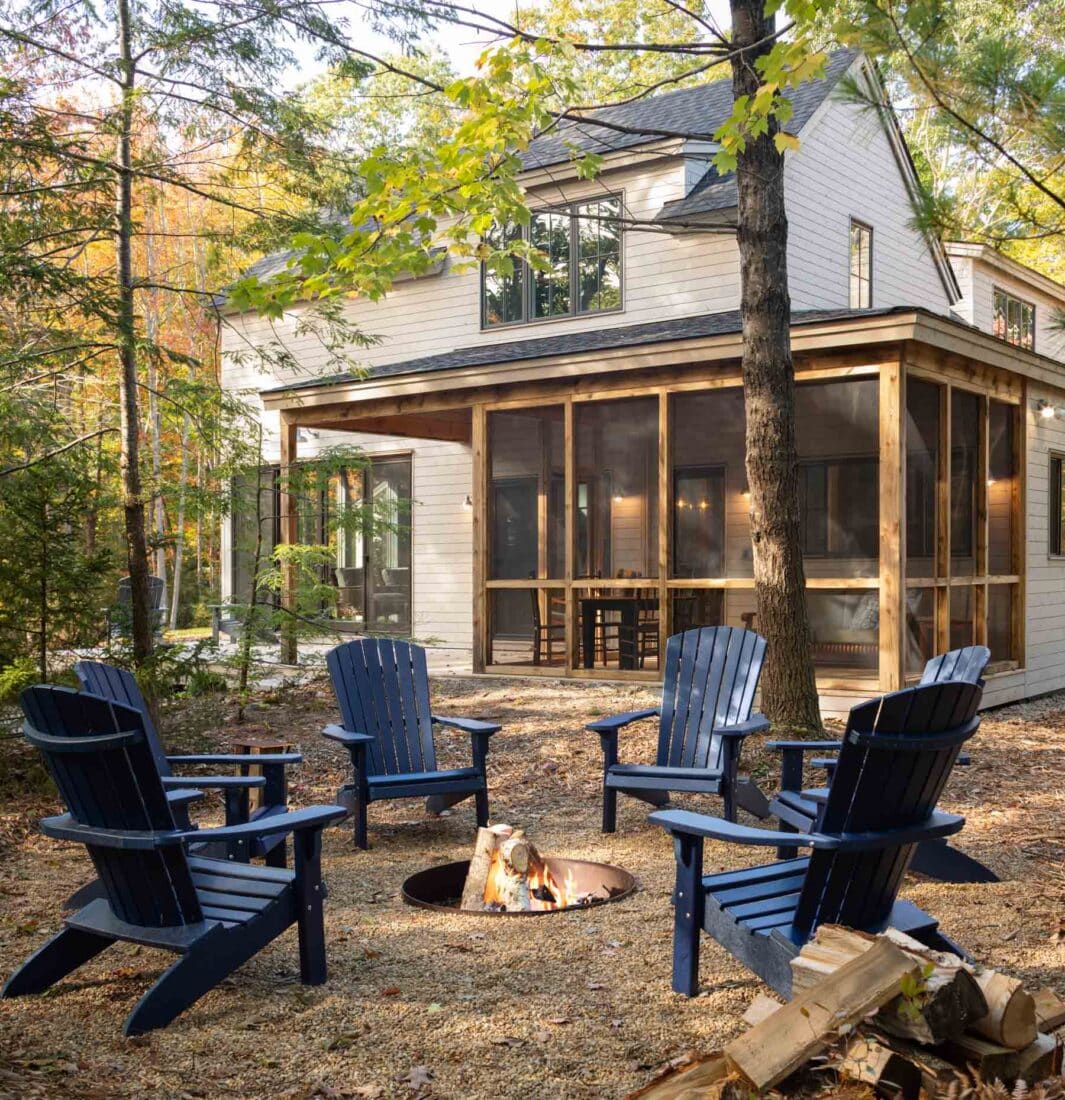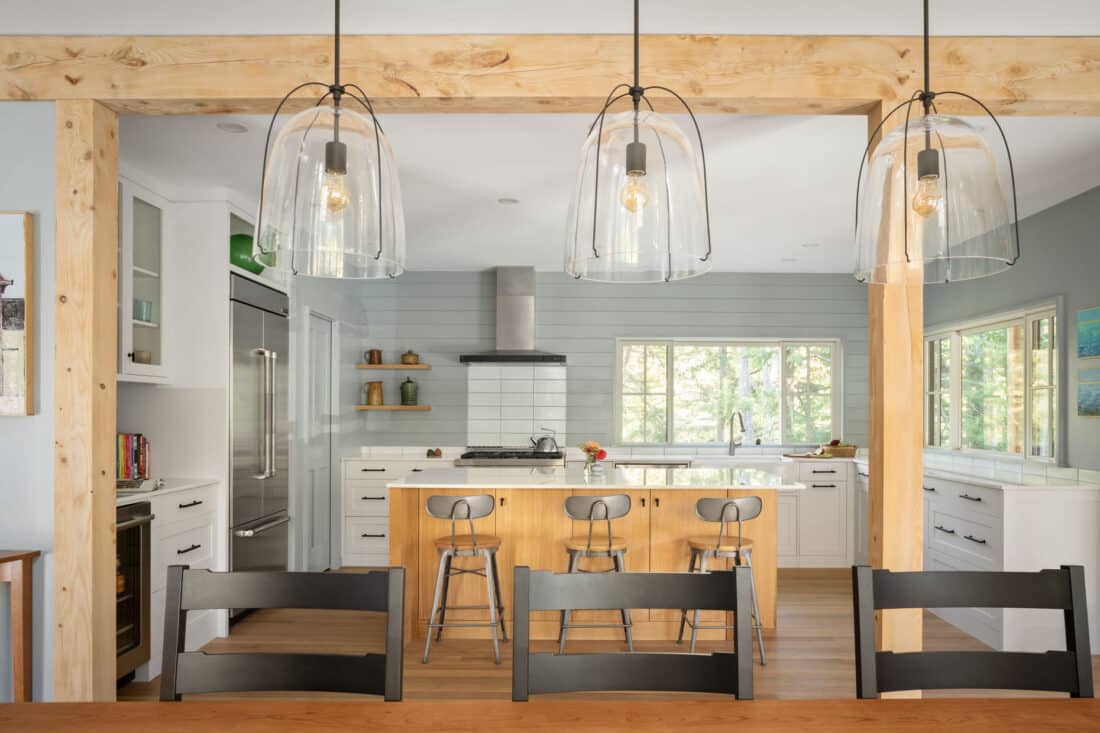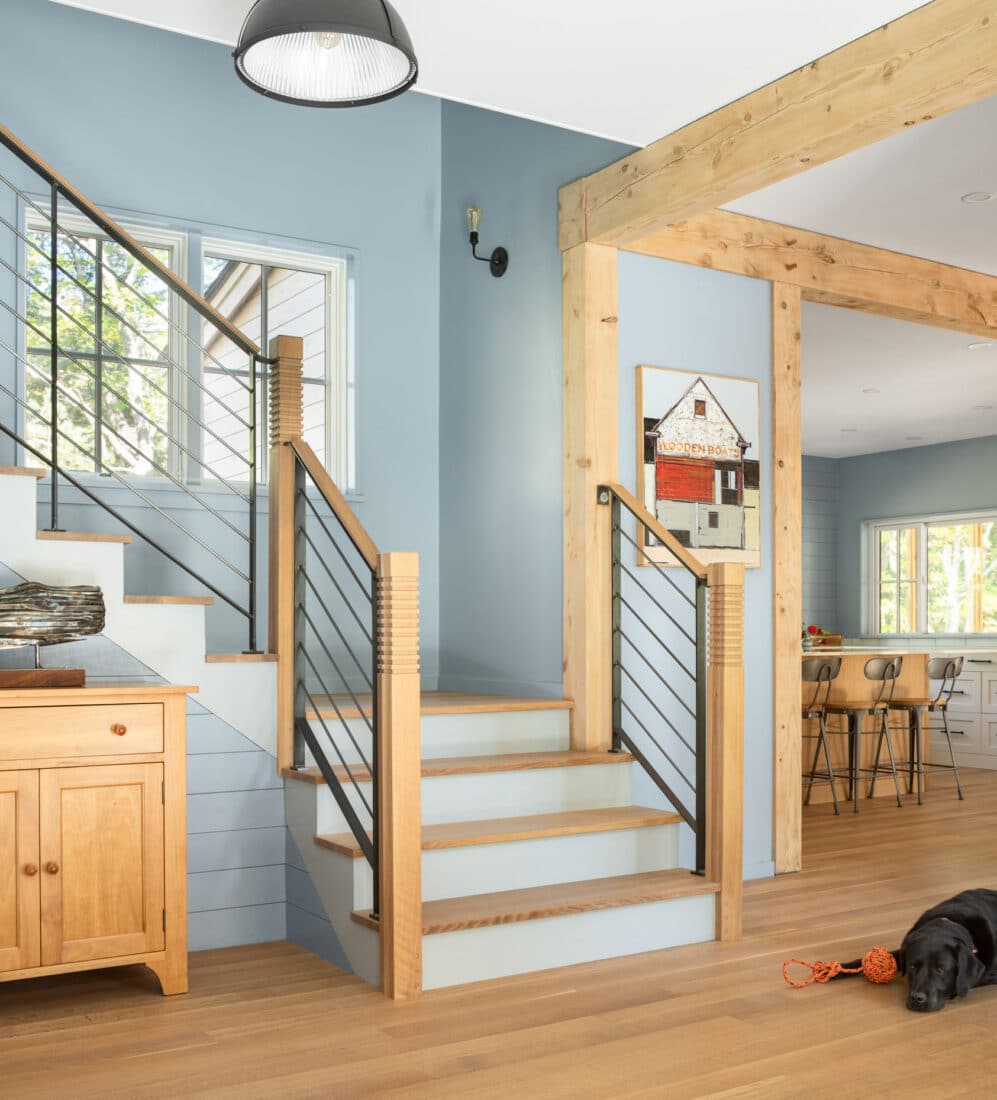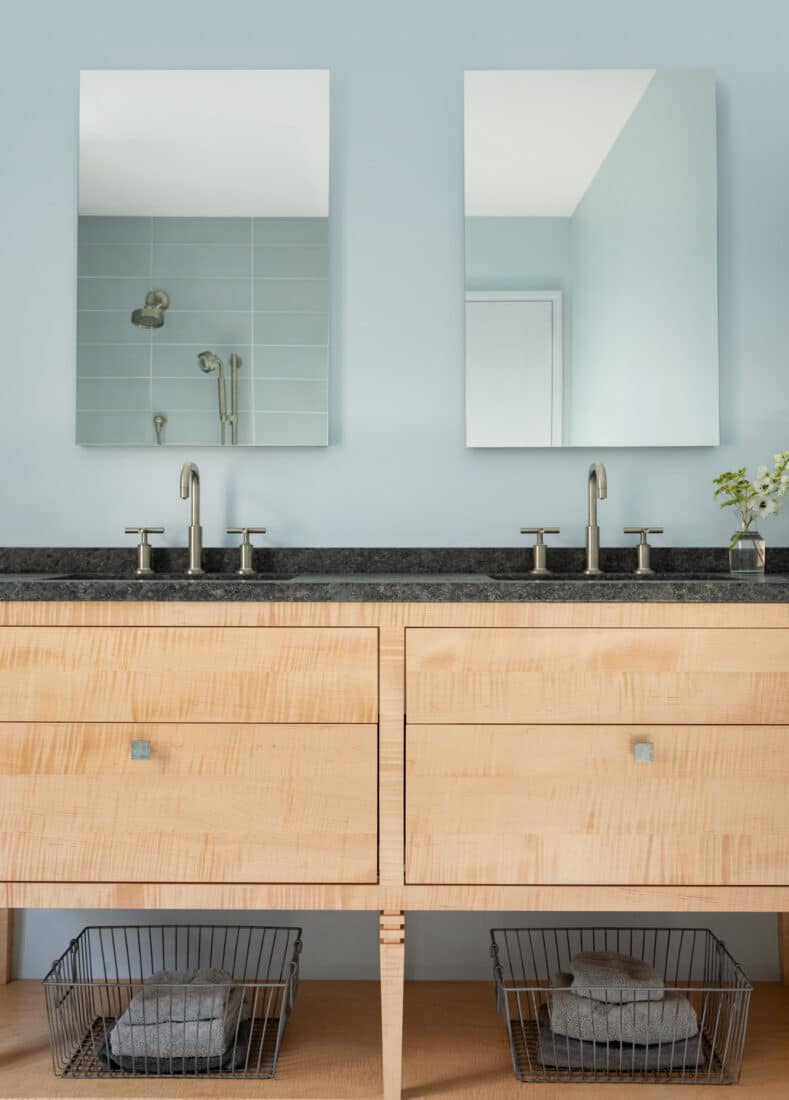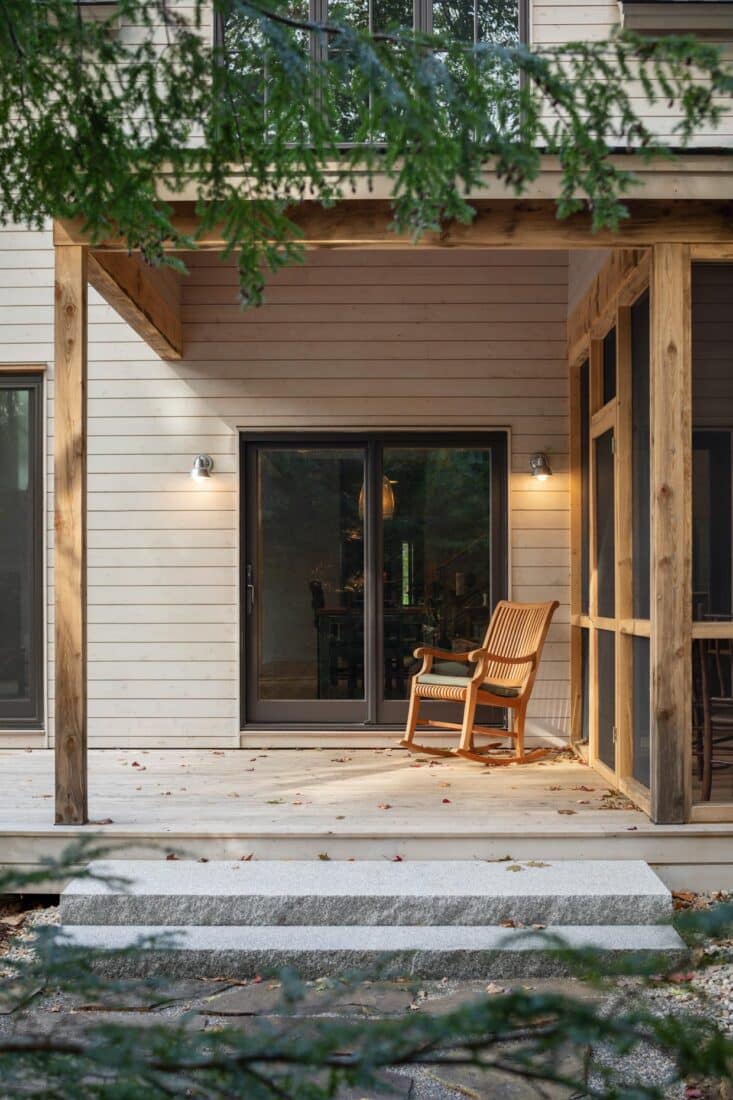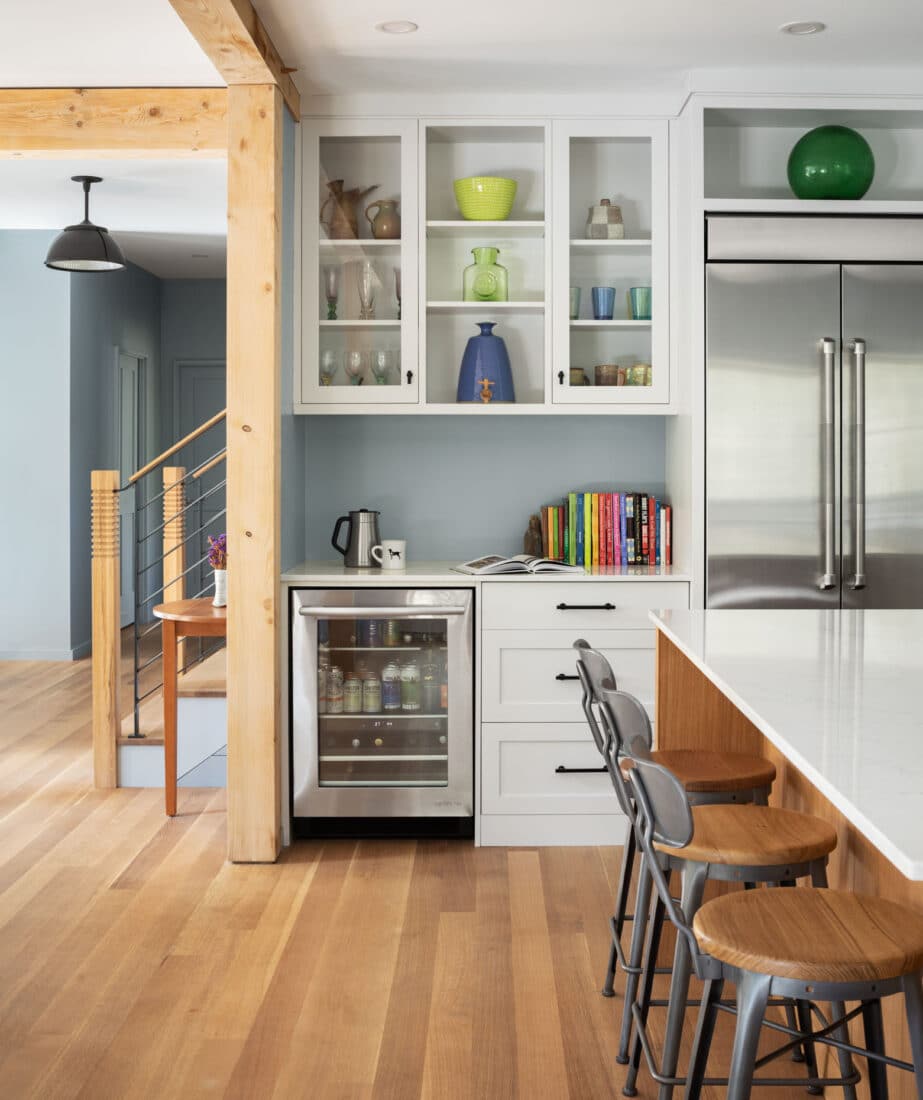 Design Team
Woodhull: Caleb Johnson, David Duncan Morris, Leah Schaffer, Jessica Jolin
Build Team
Woodhull: Coleman Motley, Leon Genre, Peter Floeckher, Chip Emmons
Location
Kennebunk, Maine
Photography
Trent Bell
Services
New setting.
After searching the Kennebunk area for years, two Midwest executives with grown children finally found a piece of land they loved and jumped at the opportunity to uproot and retire in Maine. They wanted a classic cottage that felt deeply connected to the surroundings, with familiar forms that felt natural in expression.
Embracing setbacks before the start.
Due to setback regulations, wetlands, and subdivision requirements, the parcel they finally settled on was fundamentally difficult to build on. The most substantial challenge began well before the design or build, in finding a solution that would allow for a 2,500 sq ft home and two car garage. Rising construction costs added to the complexity of a long-awaited coming home. With close communication and collaboration, a solution–striking in its simplicity–was found.
A self-aware celebration of place.
Everything was designed to highlight visible materials, joinery, and details, and create experiences that invited the outside in. Classic elements like exposed hemlock beams, cedar siding, were met with more unexpected details, like exposed pegs, decorative posts, and pops of color throughout. Every room of the home has a close connection to the outside world, with an intentional mix of unobstructed sightlines, porches, and covered walkways. What started as a single build solution became an expansive, self-aware celebration of place.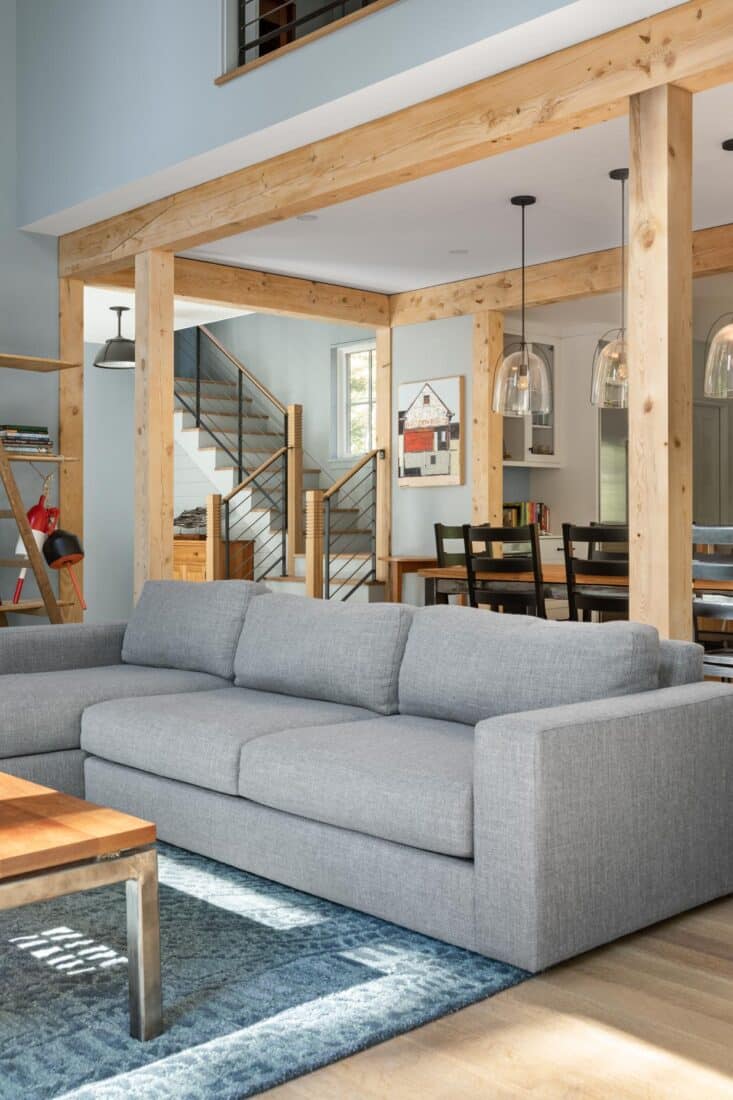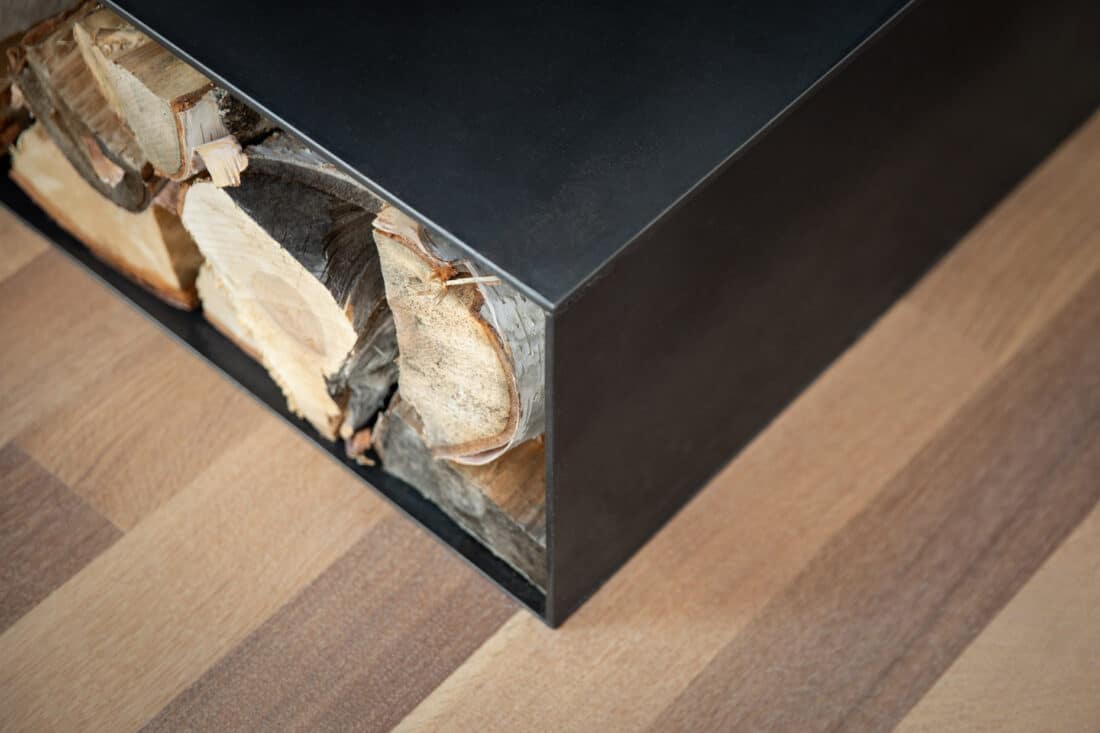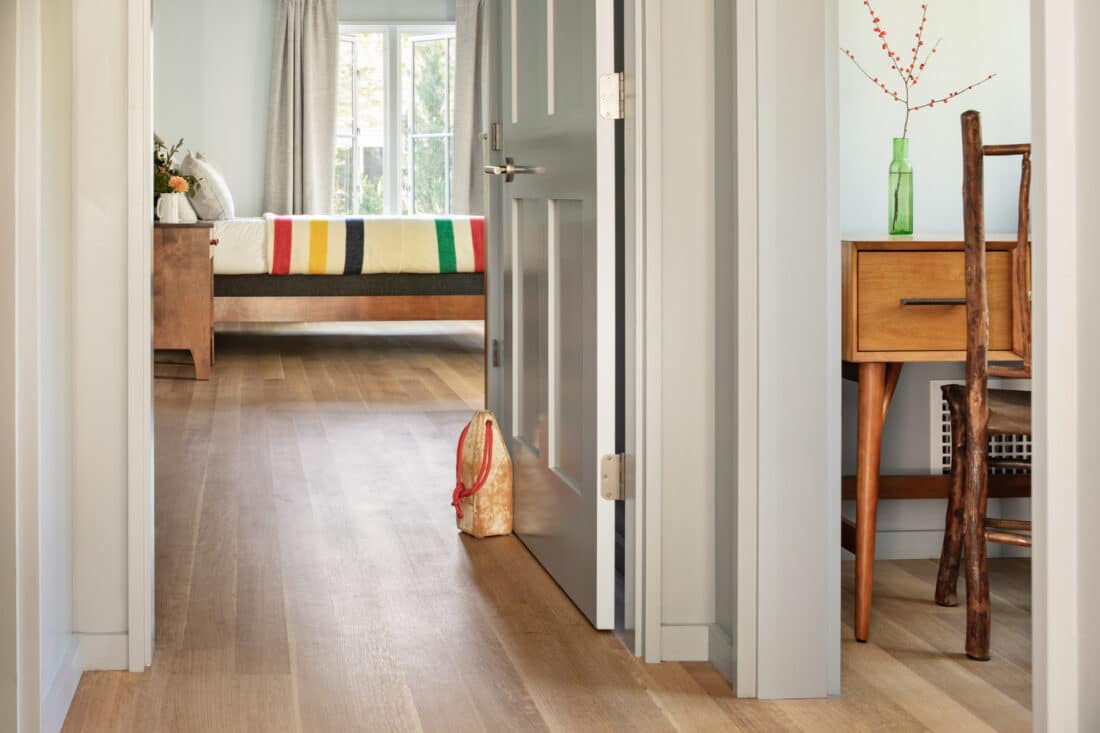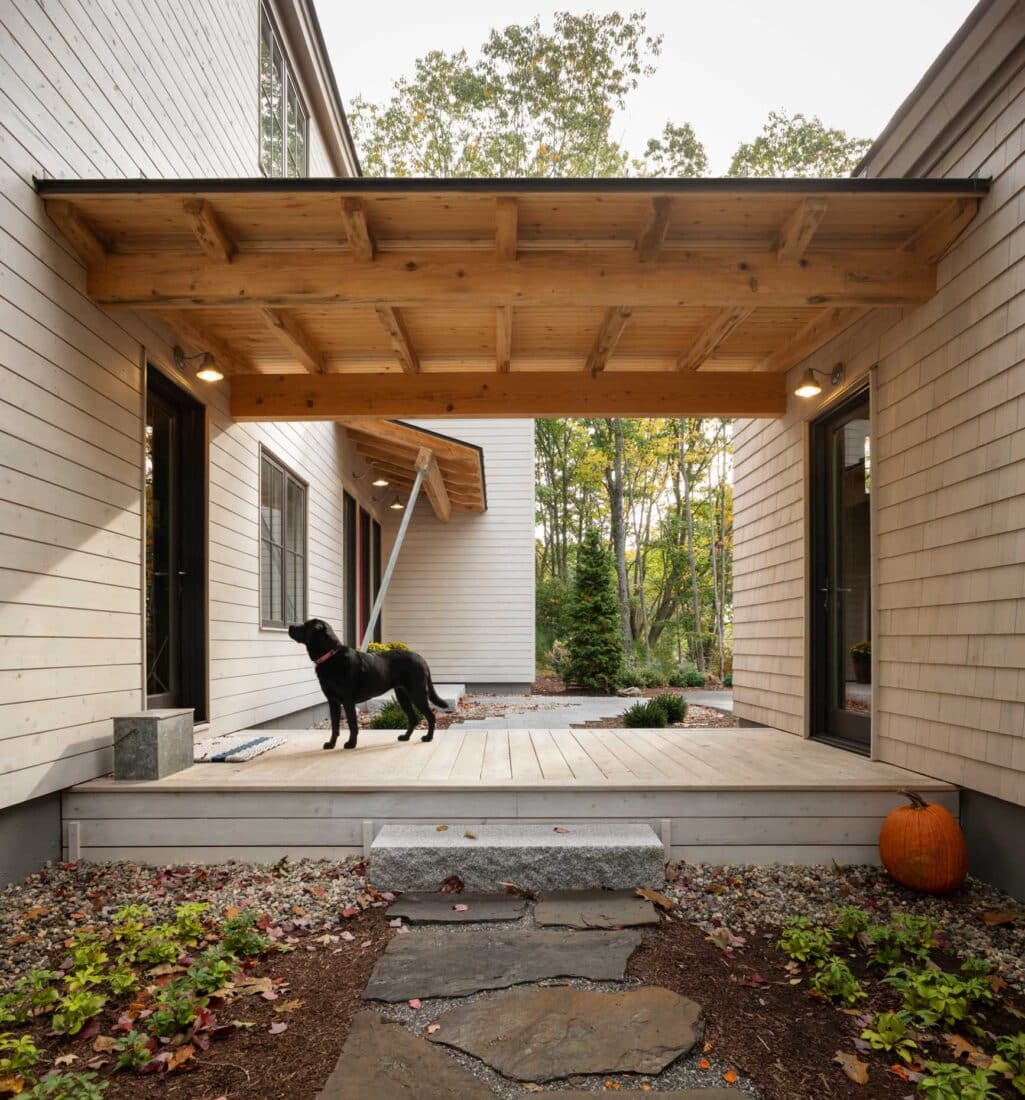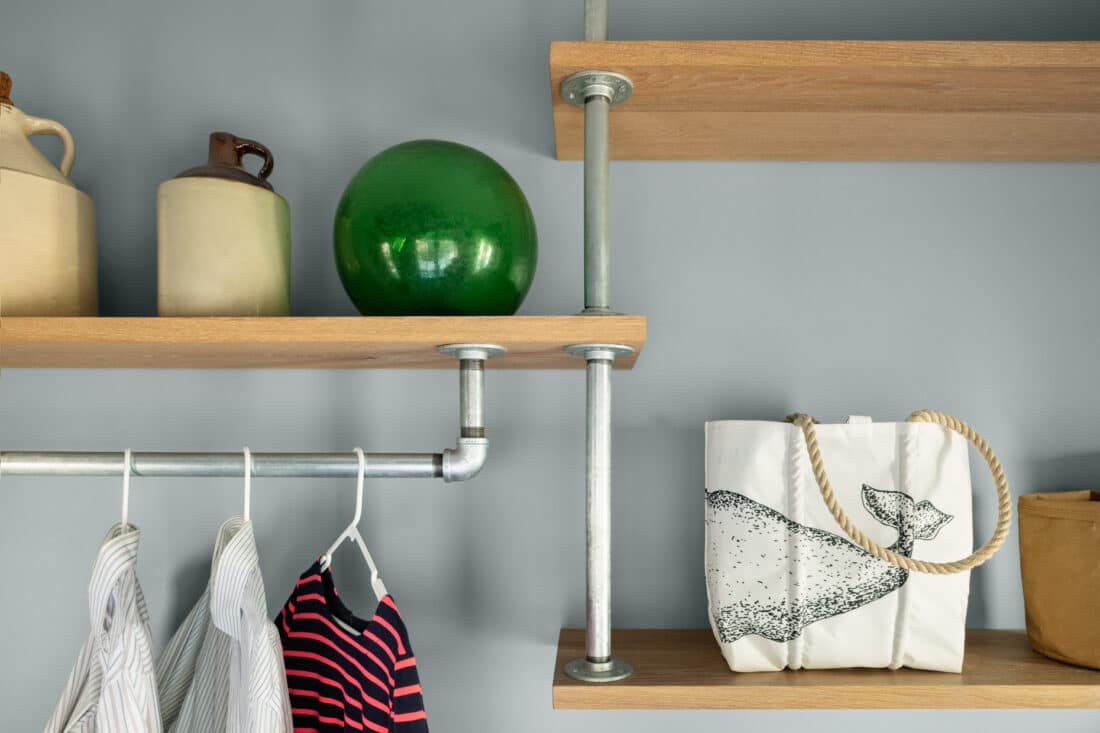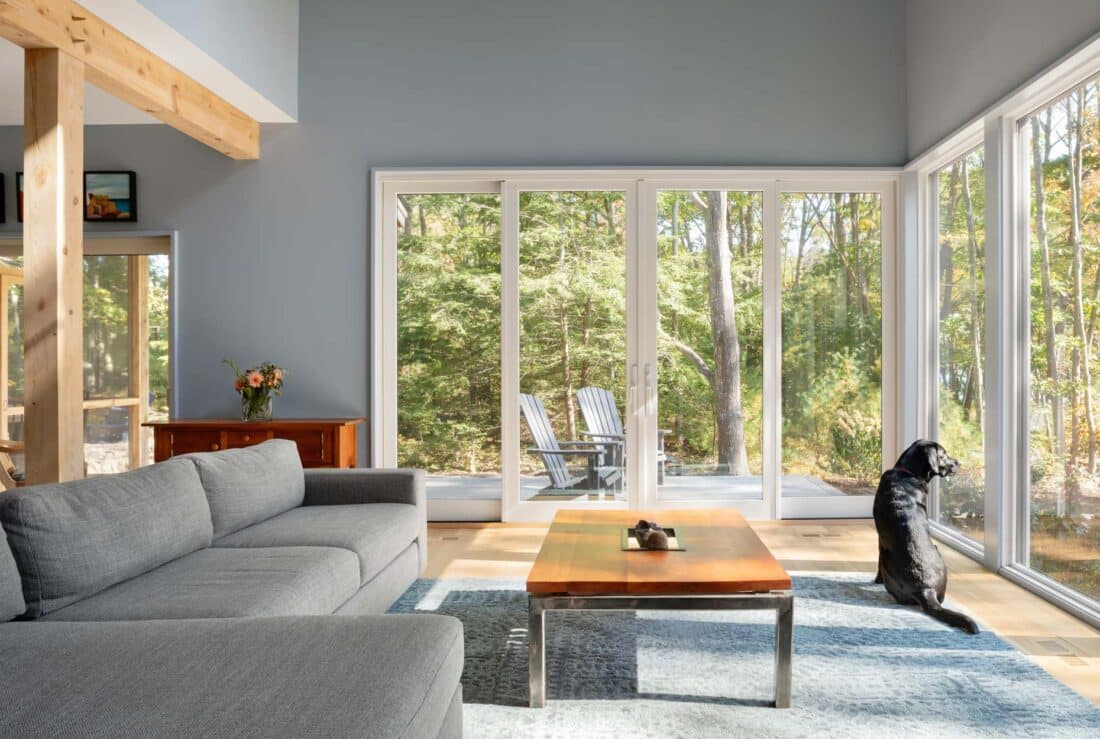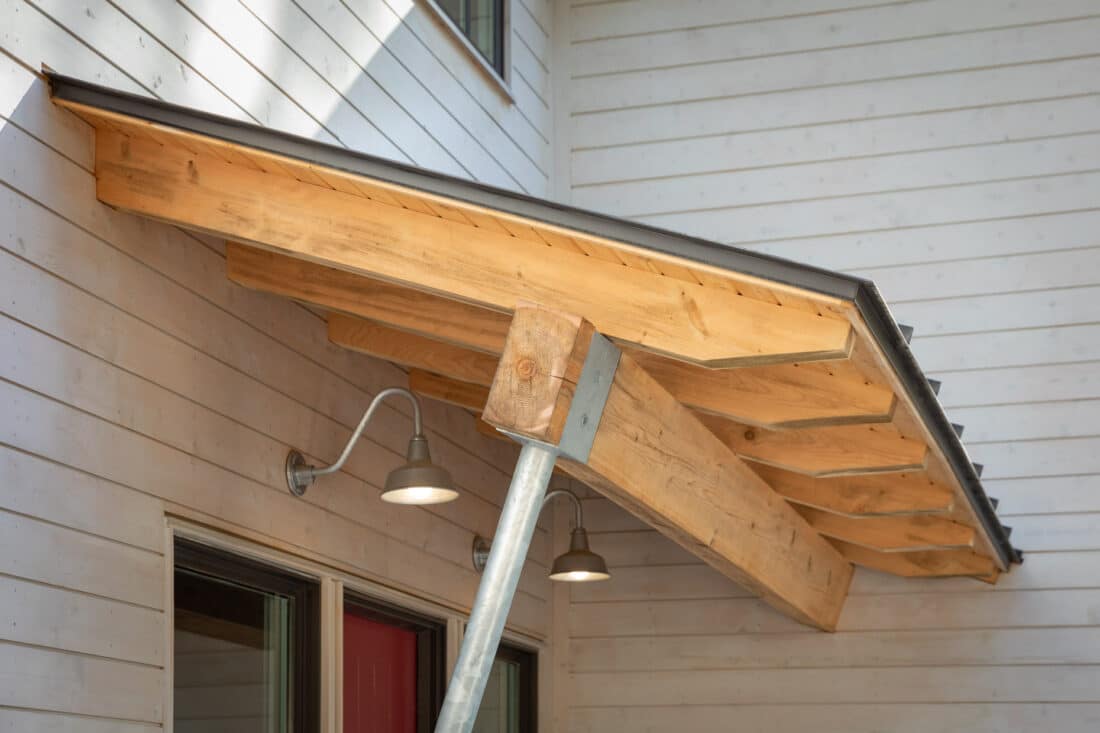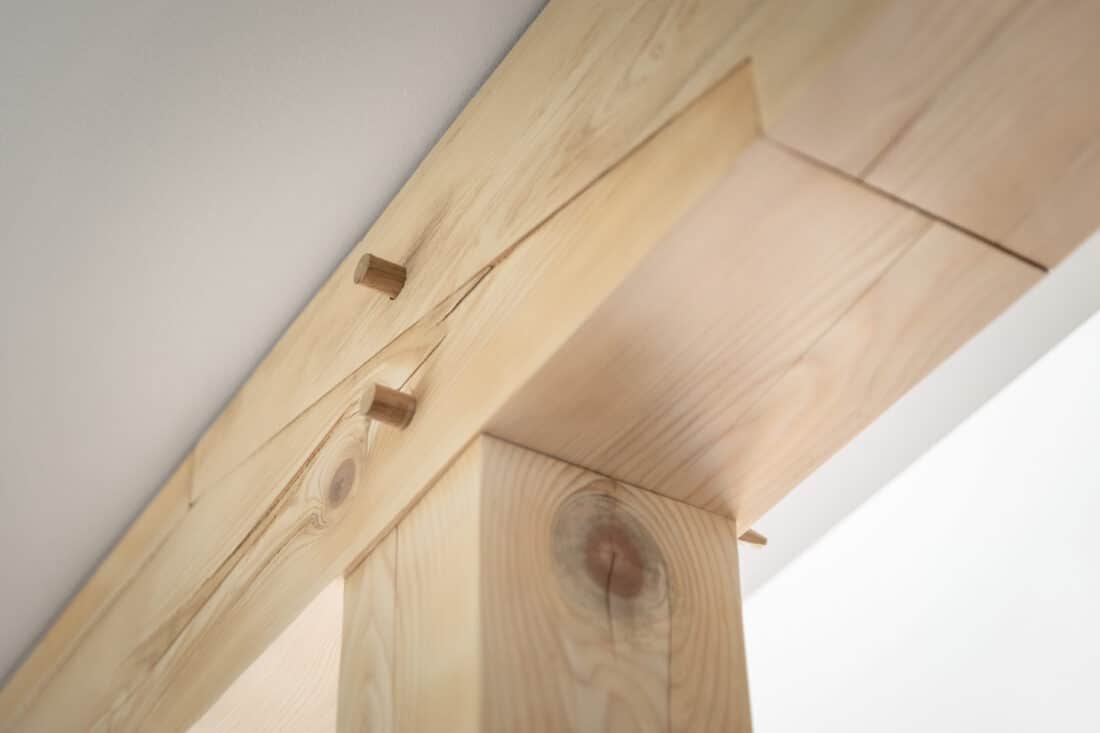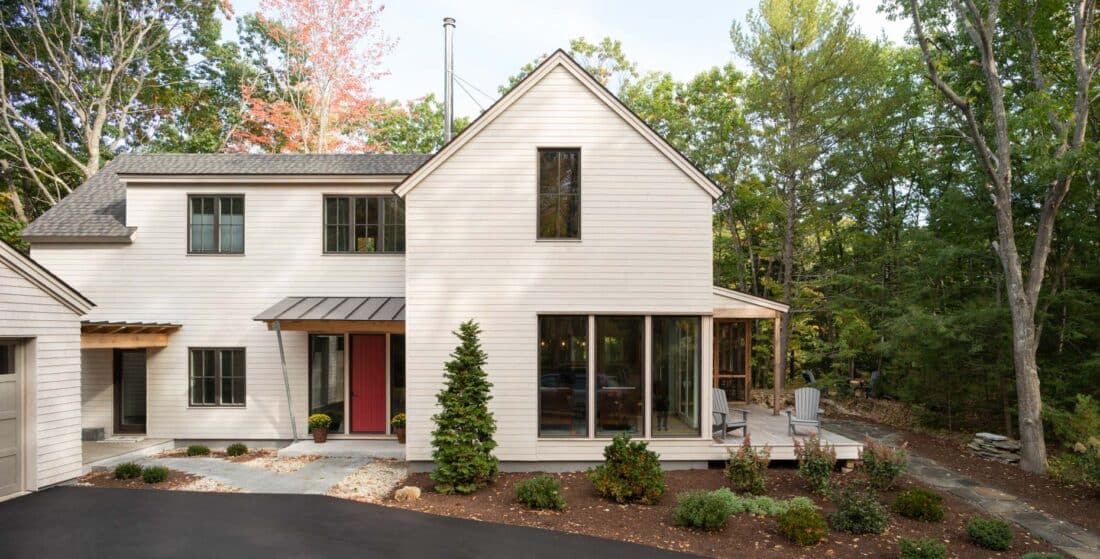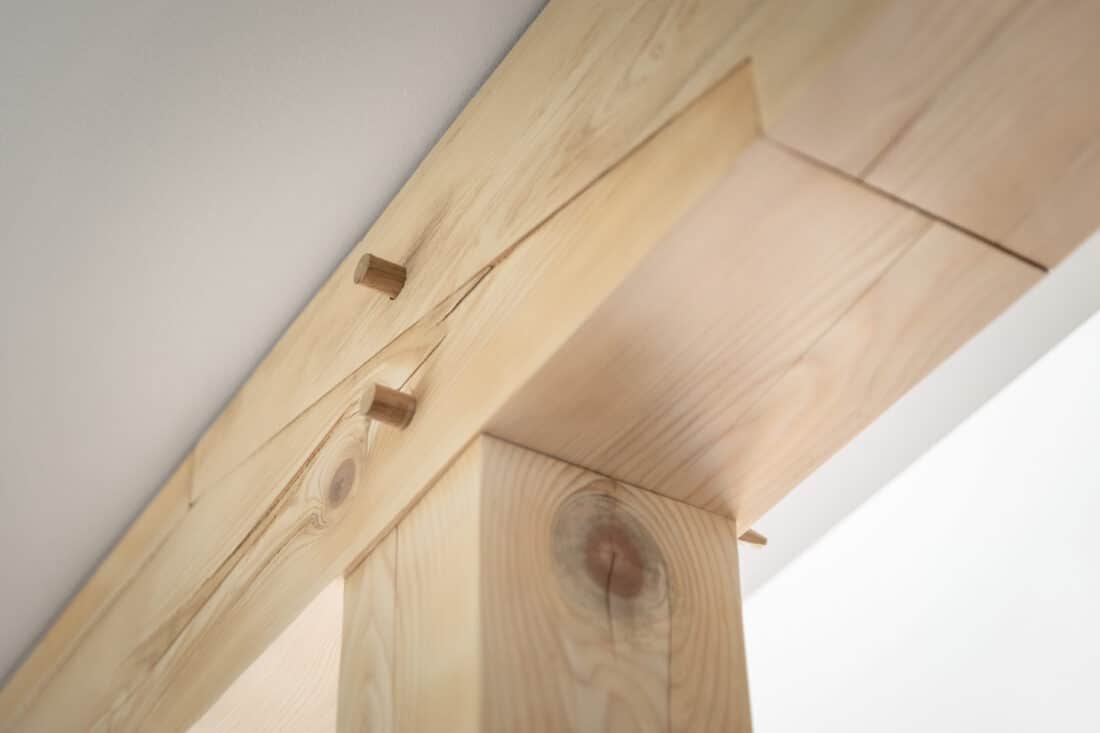 Ready to start?
Every project begins with a conversation.